By FreshPoint

Share this post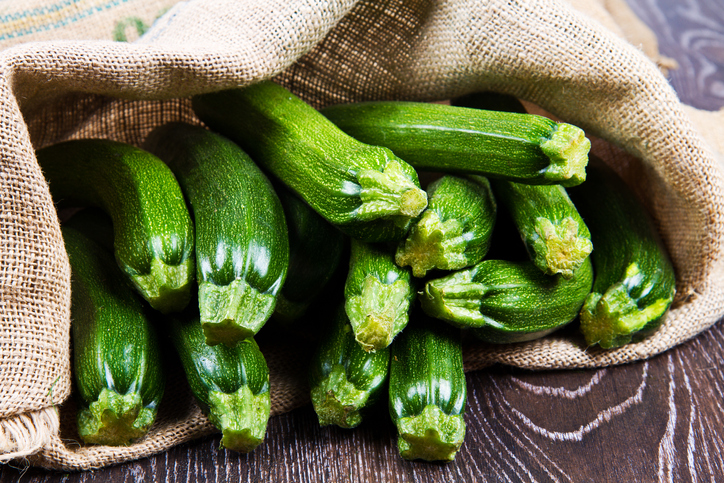 Produce 101: Summer Squash
Summer squash are the young fruit of Cucurbita pepo and members of the Cucurbitaceae family. They are also referred to as courgette in Europe. Melons and cucumber also share in that family tree and are Cucurbits.
Produce 101: Summer Squash and Winter Squash
There are two "types" of squash: summer squash and winter squash. What is the difference? The short answer is, a winter squash is a squash that's allowed to fully mature. The seeds fully mature and become hard, the skin becomes a lot thicker, and the flesh is dense–and these squash typically (but not always) need to be cooked before you eat them. Check out Produce 101: Winter Squash to learn more.
Summer squash are a little different. The seeds and skin are soft and fully edible. They are sometimes referred to as "soft shell squash" and as such, can be cooked or eaten raw. The entire squash is edible, versus the winter squash's hard seeds and shell that needs to be removed.
The most common varieties of summer squash you will see commercially grown are yellow "crookneck" squash and zucchini.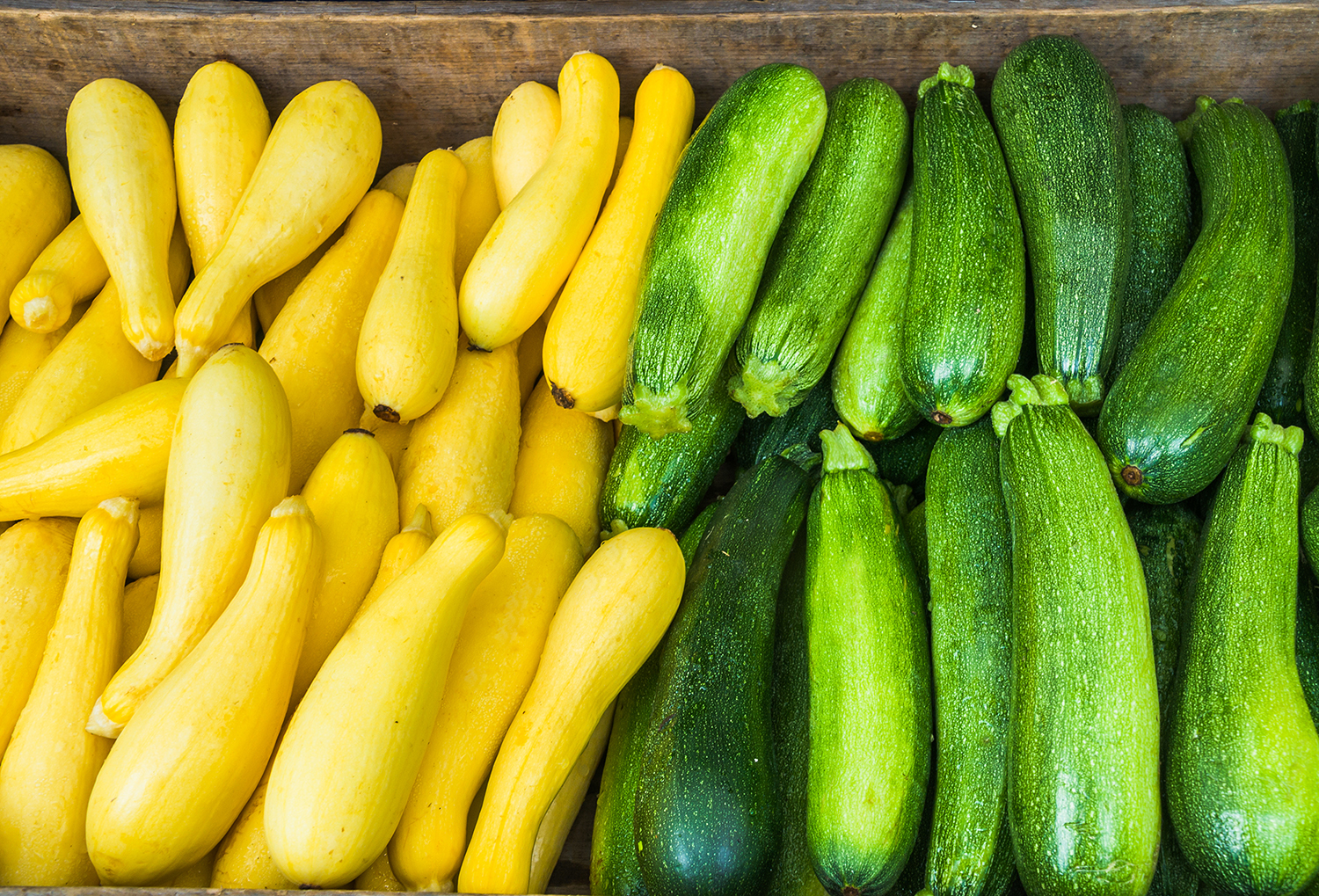 Produce 101: Summer Squash Grades
The USDA has two grades for summer squash: #1 & #2. The grades are based specifically on external factors, and as you can see here on this yellow squash, the#2 grade will have more scarring with a bit more crook to the neck.
While these cosmetic issues don't affect the overall quality of the squash, it may affect the yield and the amount of time required to prep it…but on the other hand, #2 grade is always a little cheaper.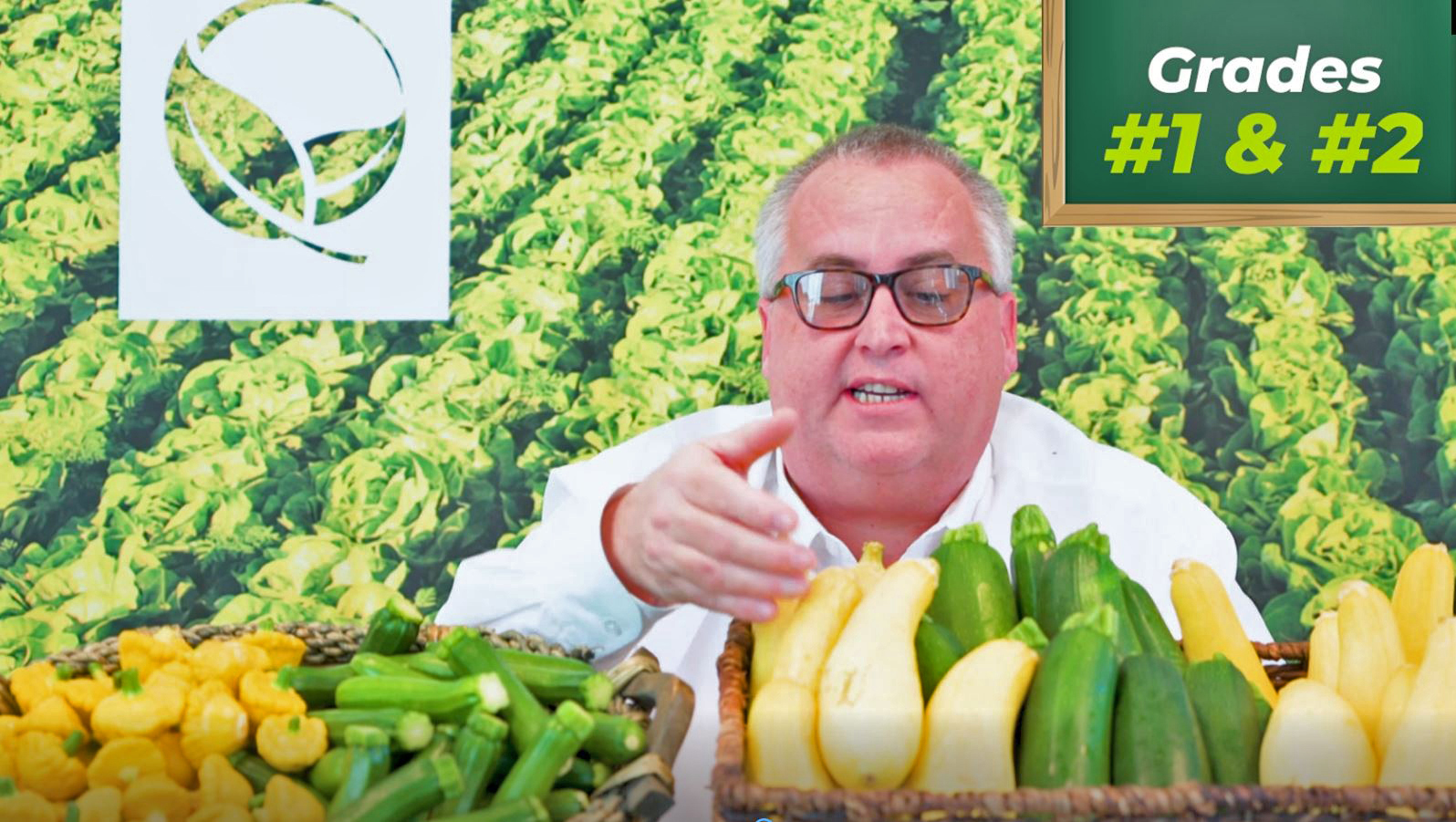 Produce 101: Summer Squash Storage Recommendations
Summer squash are chill sensitive and don't like it too cold, in fact they'll start showing pitting and dulling of color if they get too cold, so keep them in the warmer part of your walk-in cooler.
In the illustration below, we recommend storing in the area labeled #2. The temperature fluctuates from the front to the back of the cooler due to the location of the cooling unit and frequency of the door being opened. If kept too long out of refrigeration, they will start to sweat and breakdown. Consider these guys the Goldilocks of produce items: not to hot, not too cold.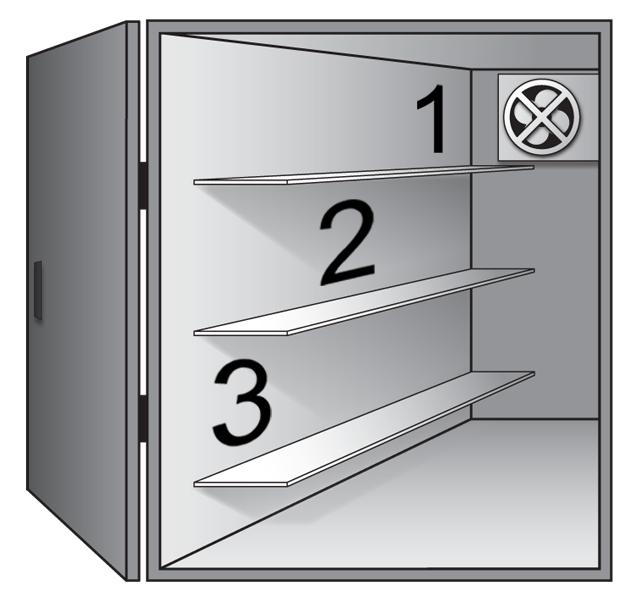 Summer squash are ethylene sensitive, so take care to keep them away from ethylene producing produce. While it won't hurt the flavor, it will discolor the skin, and zucchini will eventually start to turn yellow.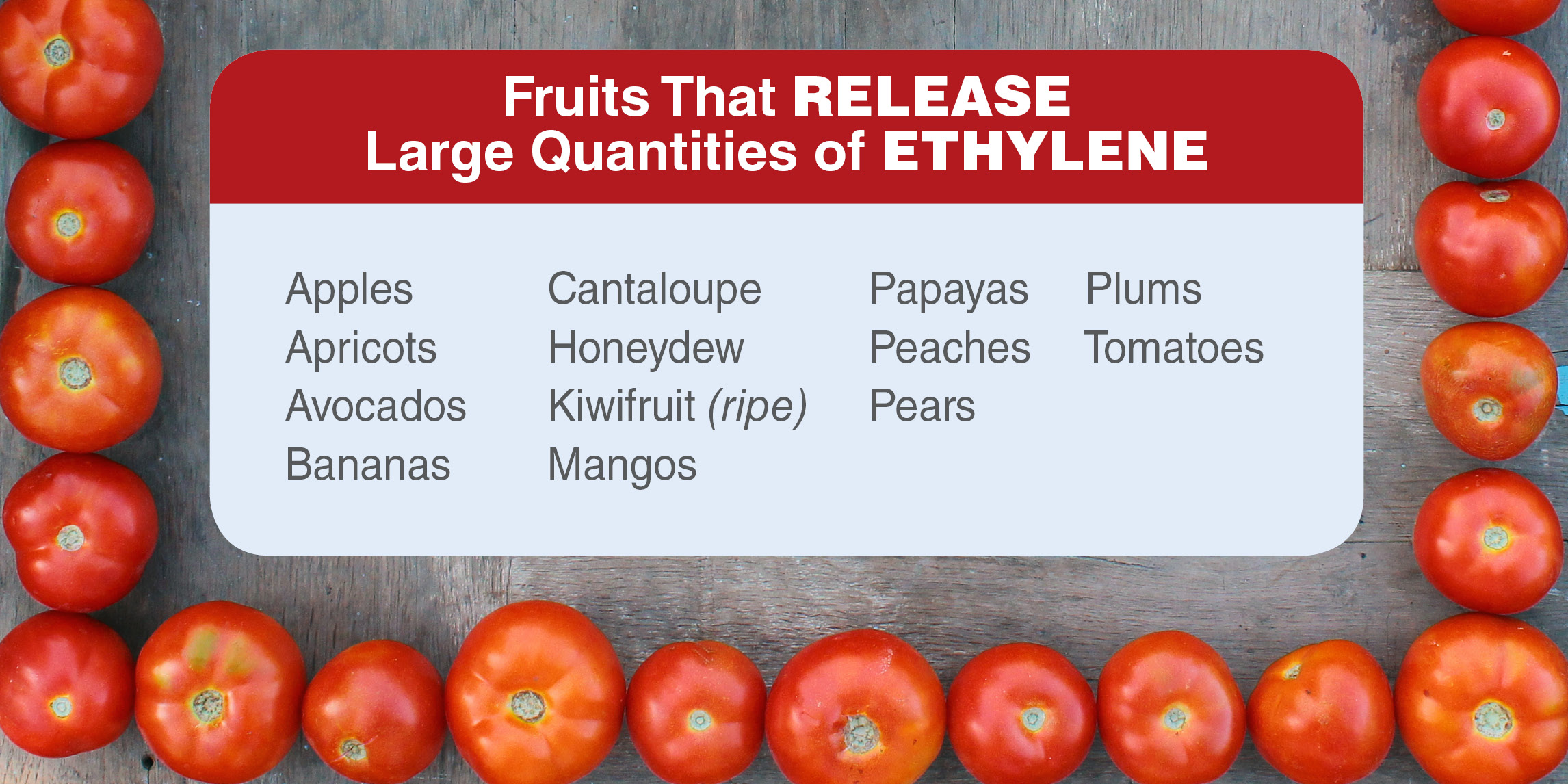 Summer Squash can be Center-of-the-Plate
One of their advantages is they are entirely edible. Summer Squash might be the most underappreciated, underutilized vegetable available, and if you're looking to make your plant-based offering a center-of-the-plate item, this might be the way to go. Their texture allows for a variety of techniques:
Spiralized and used as a plant-based noodle
Cut into thin planks and marinated
Sliced longways and used as a plant-based lasagna noodle
Sliced and grilled or roasted
Pickled
They are just a great option for your center-of-the-plate offering. They are also a non-starchy vegetable with few diet restrictions.
Even better, summer squash is typically some of the least expensive produce items you could feature, so not only would your plates stay on trend, you can do it in a cost-effective way.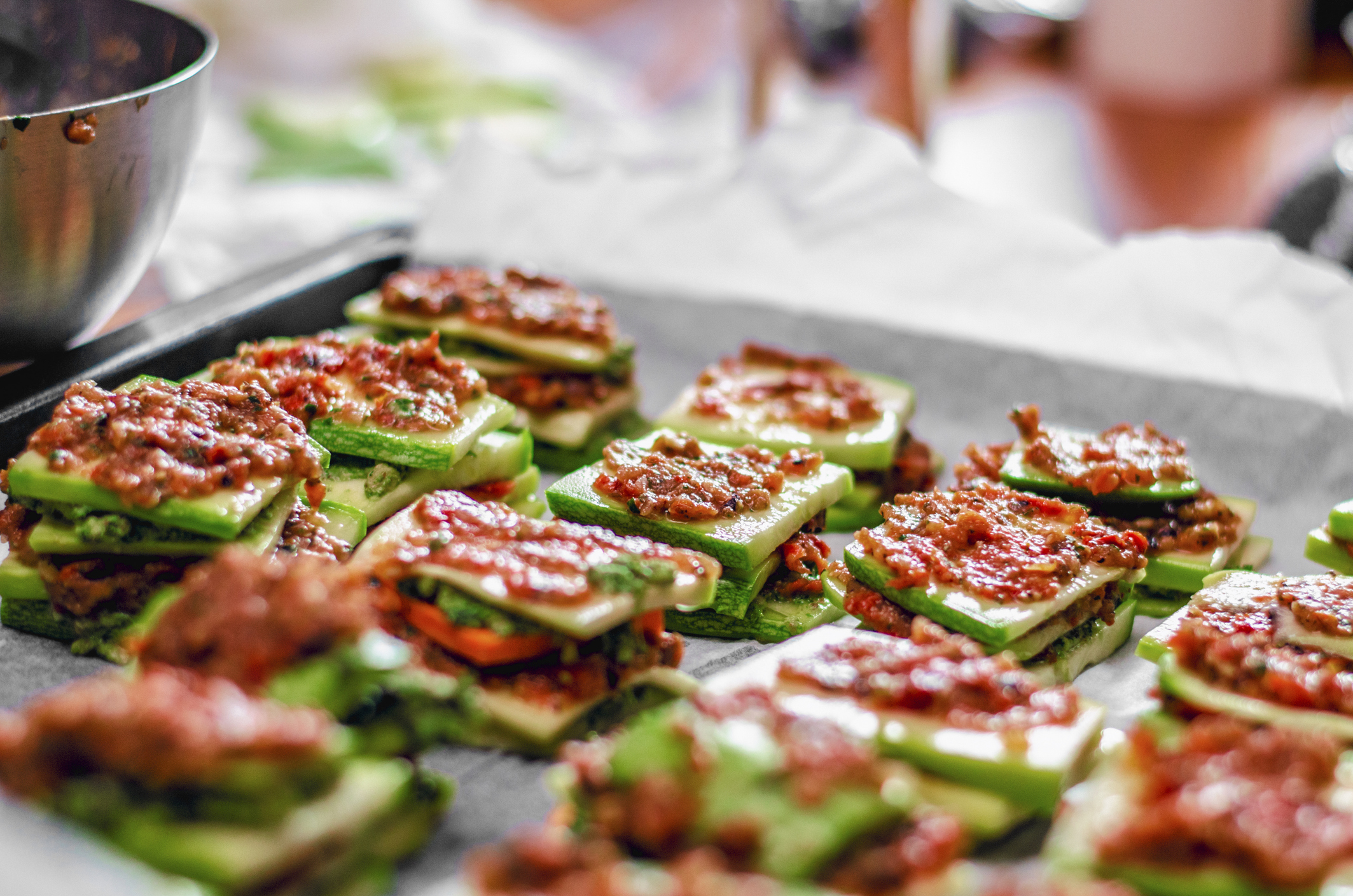 Produce 101: Summer Squash Babies
Add some plate interest with baby summer squash.
Pattypan and sunburst squash are about the size of a squat golf ball, and can be shades of green, yellow, or a mix. They can also have scalloped or ridged edges.
Baby zucchini squash are miniature versions of zucchini.
The advantage of these small baby-sized squash is they can be used whole, which makes them a great, high-volume, low-prep item for banquet chefs. They are easy to clean and don't require prep other than cutting them in half–if needed. The baby zucchini are a wonderful addition to crudite trays.
They are great roasted and are always a crowd pleaser. They add a bright contrast of color to plates and their mild flavor lets the rest of your dish stand out. They are a non-starchy vegetable with few diet restrictions. With lower prep you may find they save in labor.
Consider them for your next big event.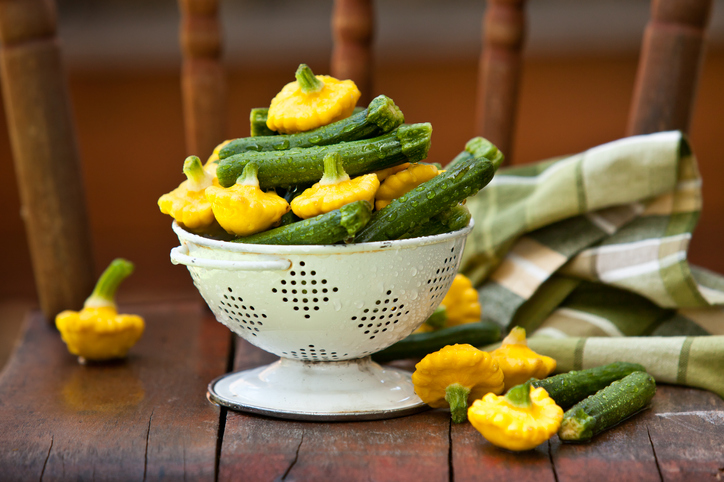 Summer's Special Delivery
It is worth mentioning squash flowers (or blossoms) are edible. You may see them sold by themselves (male flowers) or still attached to baby squash, usually zucchini (female flowers). The closed blossoms are commonly stuffed with cheese, battered, and fried.
Summertime is the best time to find squash blossoms. They are extremely delicate and highly perishable. Ask your representative about them as they are a special order, and you may not always get to choose between male and female, as they can be subject to availability.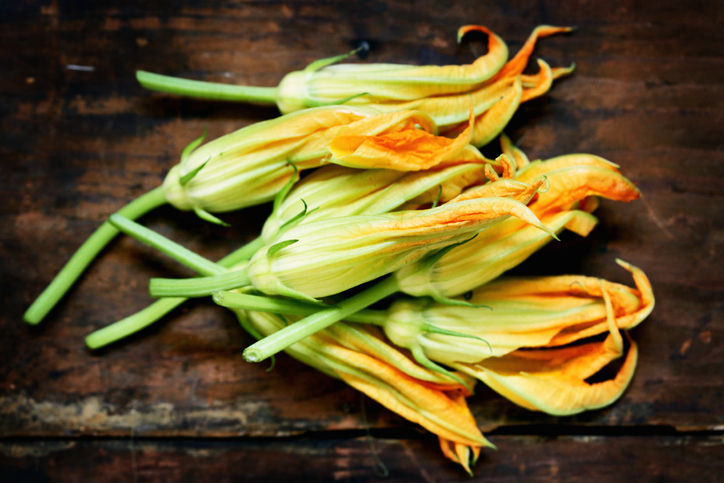 Watch as Dan goes over Produce 101: Summer Squash
Download our PDF for more cooler storage hints.
Contact your Marketing Associate about adding squash to your next order. If you are not a customer, find out how to become one today!
Article submitted by Chef Daniel Snowden. Additional contributions by Lisa Brizard.
---
Some tools you can use:
Visit freshpoint.com for our seasonal availability guides—and while you are there, check out the FreshPress, our latest market report. Place your orders online with ease at myfreshpoint.com. Did you know you can receive real-time reliable delivery alerts on the day of your delivery? Activate and subscribe at FreshPoint.com/mydelivery
Download our app and take your produce management on the go. Place orders, review flyers, watch videos…all in one spot!
Find out more details about our UBU program, and how we are shining a spotlight on food waste while making value and food safety a priority.
We buy local to strengthen regional economies, support family farms, preserve the local landscape, and to provide fresh-from-the-farm food to our customers. Local.freshpoint.com connects you to your local farmers like never before! Customize your search by zip, city, state, radius…even by crops and growing methods. Pop in your zip code and learn about our local farmers.
Socialize with us!
Did you know we are on YouTube? Head over to our page and check out our 75+ videos. Don't forget to subscribe, and also be a part of our Bell Team—hit the little bell icon to get notifications when we upload new videos.
Follow FreshPoint, Inc. on Facebook, Twitter, Instagram, and LinkedIn…and follow The Produce Hunter on Instagram as she finds the best specialty produce at the Santa Monica Farmers Market.