By FreshPoint

Share this post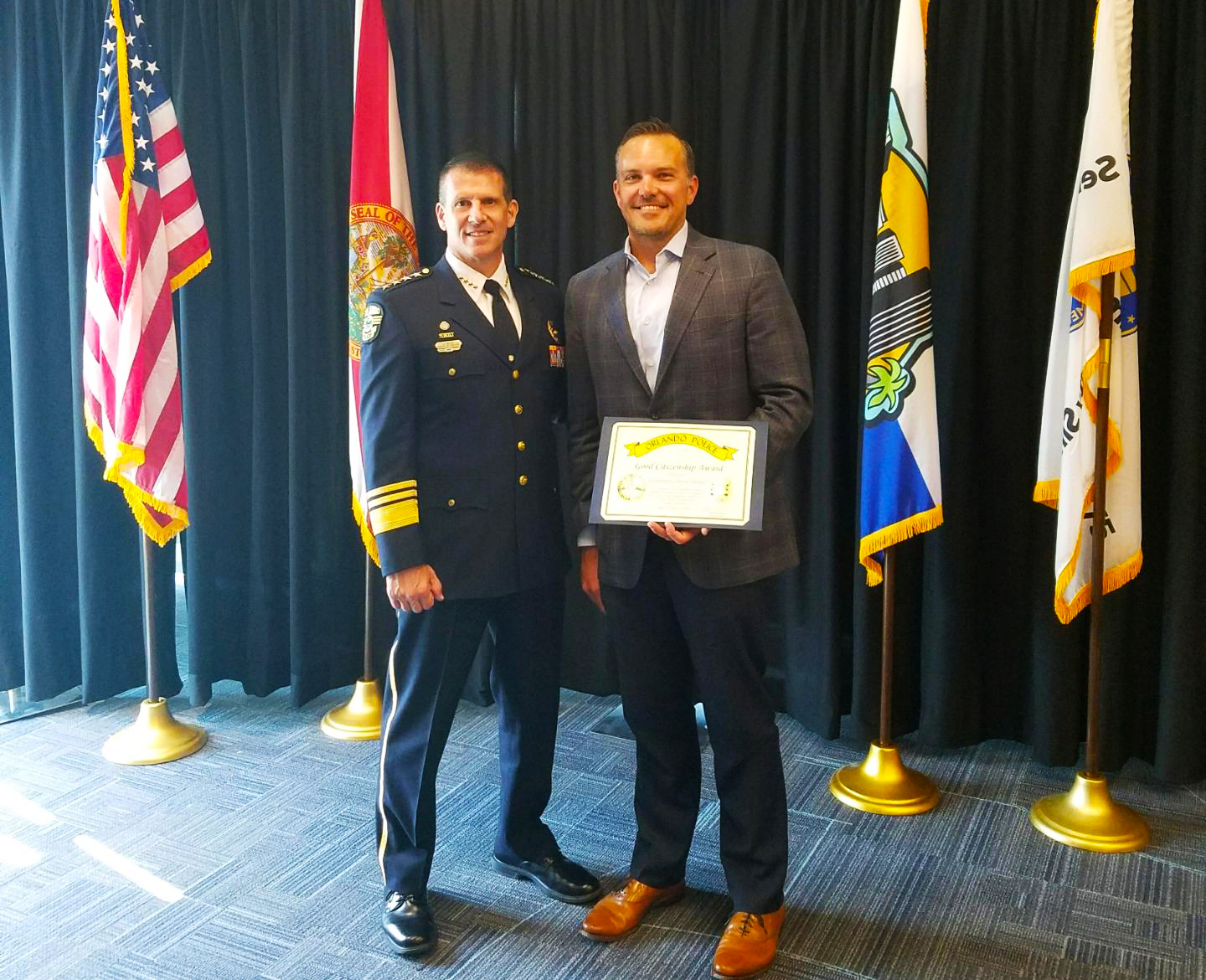 FreshPoint Central FL Presented Good Citizenship Award by Orlando PD
ORLANDO – The City of Orlando Police Department recently presented FreshPoint Central Florida with a Good Citizenship Award. This was in recognition of the support provided to first responders and others in the community who worked so tirelessly to render immediate aid and then longer-term assistance to help heal the community, following last June's terrorist attack at the Pulse Nightclub. Forty-nine people died and countless others were injured.
First responders selflessly sprang into action, and the community rapidly followed suit. As the community became more involved, FreshPoint Central Florida assisted where needed, whether providing produce for boxed lunches and benefit dinners or contributing needed items like copier paper or latex gloves. Whatever was needed to help sustain and support first responders and other community leaders, FreshPoint was there to help as were many others in the community. Our associates shared how grief turned into action, and from this tragedy sprang forth a hope and unity that had not been felt before in the Orlando community.
FreshPoint Central Florida is proud to stand "Orlando Strong!" And Sysco is proud of FreshPoint Central Florida.
---
Content provided by Daniel Snowden, the Director of Culinary Development for FreshPoint Central Florida.