By FreshPoint

Share this post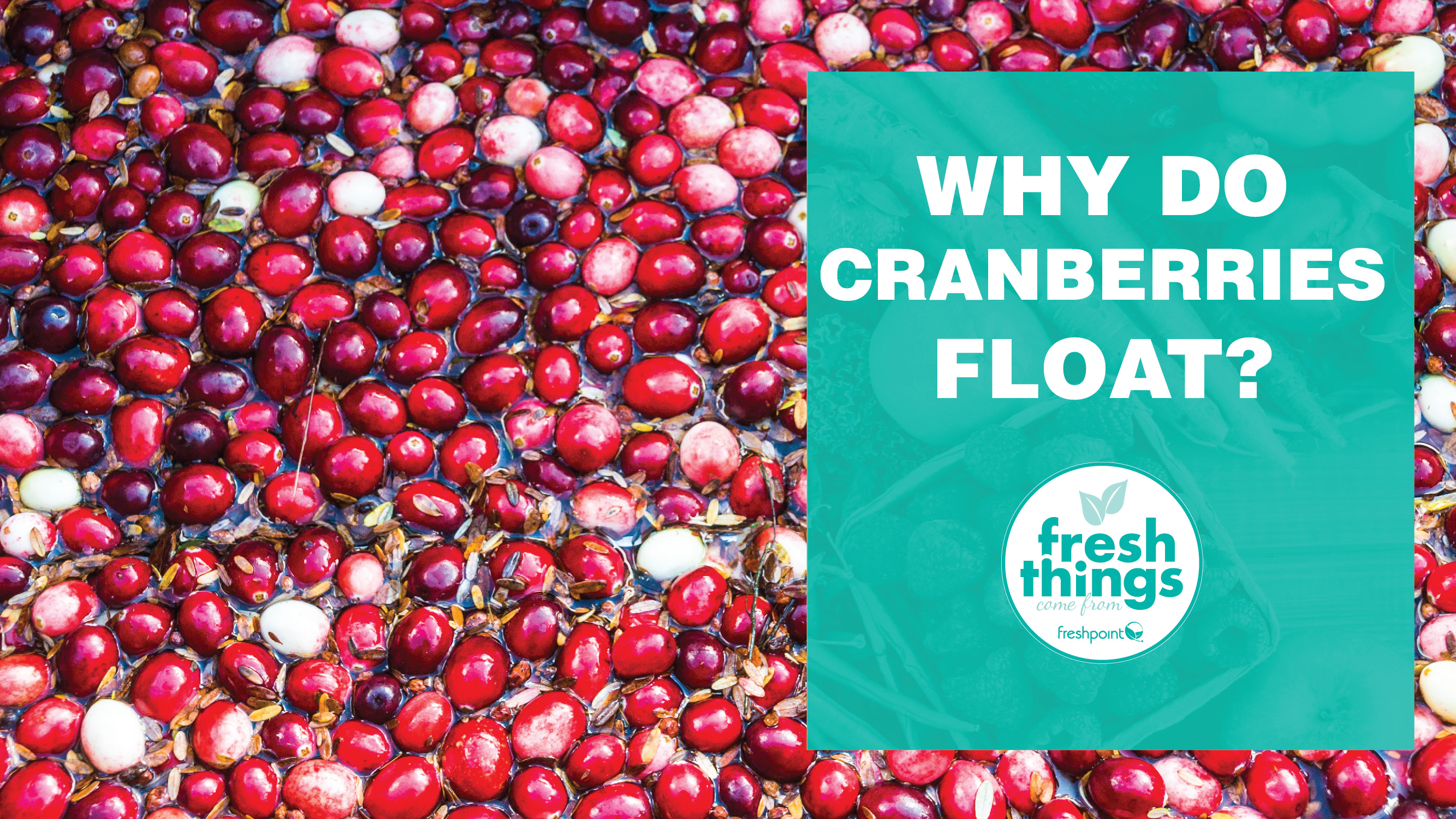 Fresh Things Video: Why Do Cranberries Float?
A few things are as a ubiquitous with the fall season as cranberries are.
The history of cranberries is fascinating. The first commercial crop was in Massachusetts in 1816, native tribes used cranberries to make a meet based snack known as "pemmican", which is very similar to beef jerky. The pemmican sustained them through the long cold winter.
Why do cranberries float?
Do cranberries really grow in water?
No, they don't. It's a small evergreen bush that grows in bogs, which is old organic peated soil. Harvesting, they flood the bogs to take advantage of one of the unique aspects of cranberries. Cranberries are hollow and they float. They flood the bogs, they cut the cranberries from the vine, and then scoop them up in large vacuums. In fact, some growers use helicopters to assist with the harvest.
The main growing regions in the United States, Massachusetts and Wisconsin lead the way, with Michigan in Oregon coming back in third and fourth. Little known fact, if you took each cranberry grown in North America on an annual basis, and stretched them from Boston to Los Angeles, you could make that round-trip 565 times! I'm chef Dan and Fresh Things come from FreshPoint.