Share this post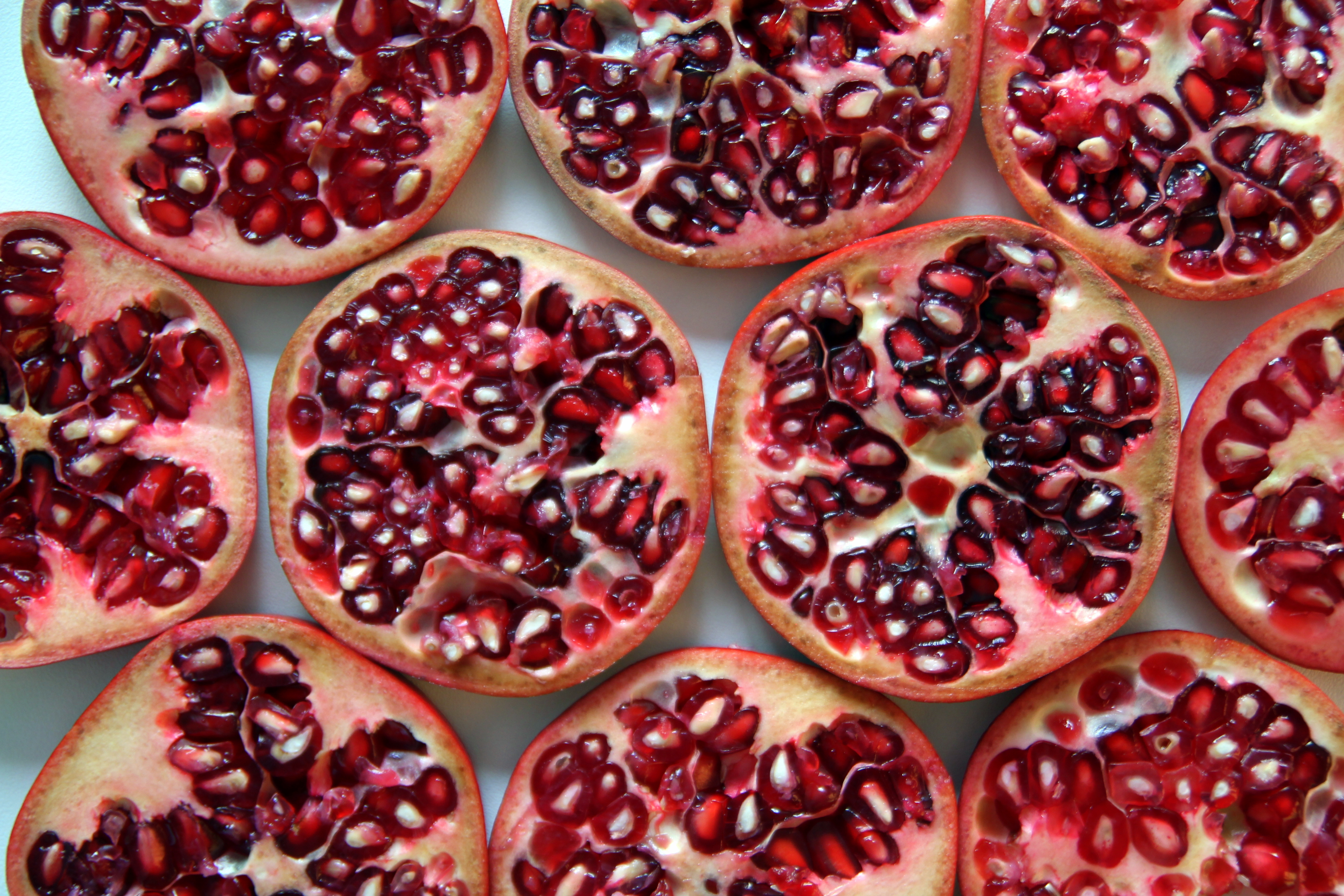 How do you eat a pomegranate?
The pomegranate have become an incredibly popular menu item, both for their delectable arils and their delicious juice. Prized since antiquity, pomegranates have a deep cultural and religious history.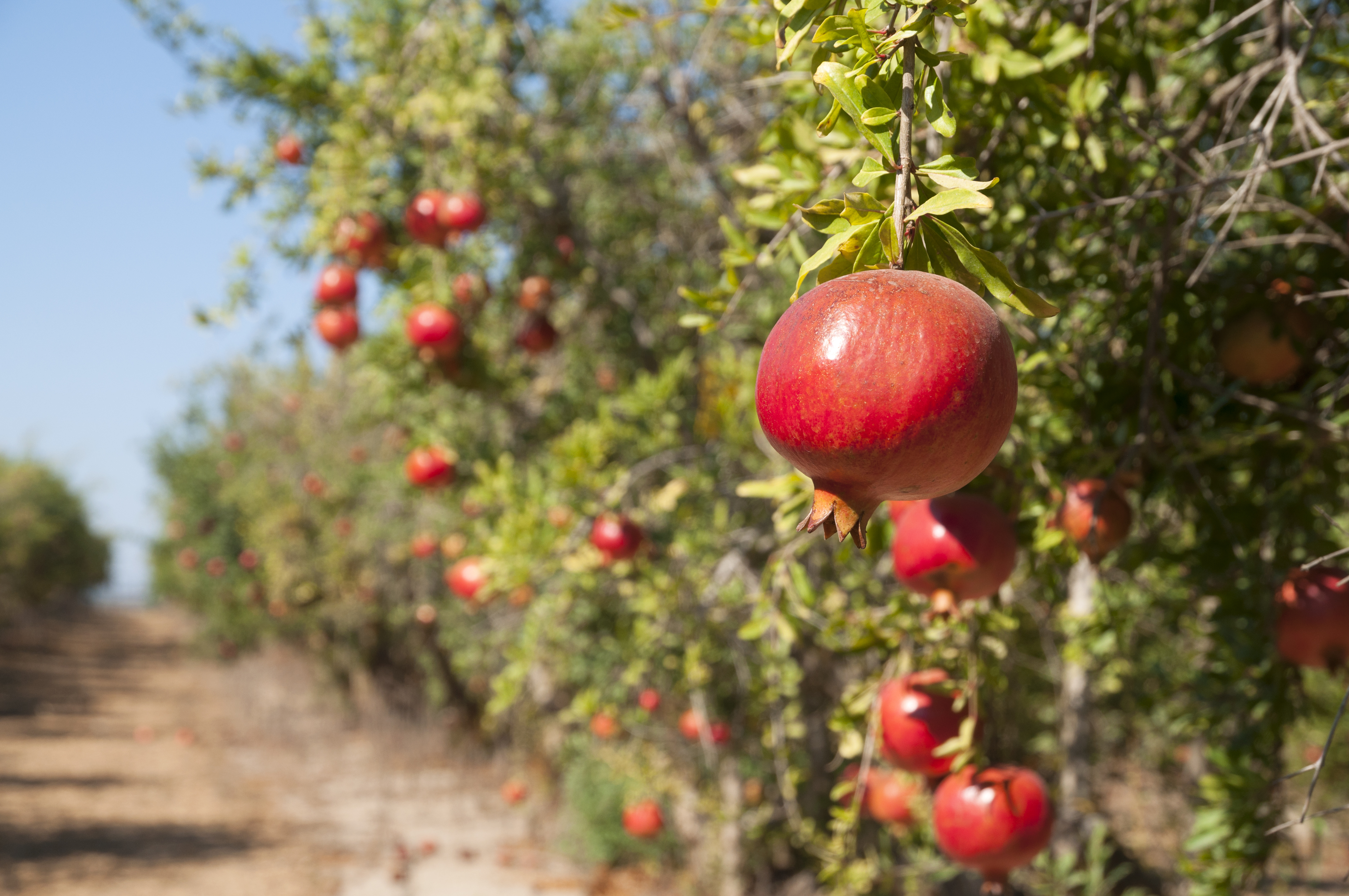 So what is the history of pomegranates?
Well, indulge me for a bit, I need to geek out a little.  Native to the region stretching from modern day Iran to the Himalayas, pomegranates gradually made their way along the fabled Silk Road into Europe, garnering new names along the way.  In fact, it is believed the name for the hand grenade was inspired by the French word for the pomegranate, grenade.  The fruit is deeply rooted in many cultures.  In Israel, it is said that the 613 arils of the pomegranate represent the 613 commandments of the Talmud.  In Greece, the fruit is prized as a bringer of luck for the New Year, as well as being used in weddings, with the bride throwing a pomegranate at a honey coated door as wish for fertility and many children.
So, how do you eat a pomegranate?
There are many ways.  You can cut them into quarters and simply bite in the juice filled arils.  If you want to use those gems in a recipe, there are two easy ways to extract them.  I like to cut the crown off and then score the fruit in sections and set cut side down in a bowl of water for 5 minutes.  Once it has soaked, you can begin to remove the aril by applying a bit of pressure and picking them out of the thin pith.  The bitter pith will float to the surface and can be discarded, leaving the arils behind.  Another easy way to clean the fruit is to simply ct the crown off, score the fruit and whack the skin with a kitchen spoon.
So, are pomegranates good for you?  The quick answer is yes, like other deep red colored fruit, such as cherries. They are a great source of vitamins A, C and some B vitamins, as well calcium, potassium and iron.
---
Content provided by Daniel Snowden, the Director of Culinary Development for FreshPoint Central Florida. He has been in the produce industry years almost 20 years, and loves getting geeky about food. Follow FreshPoint Central Florida on Facebook, Twitter, and Instagram.
Follow FreshPoint, Inc. on Facebook, Twitter, Instagram, and LinkedIn. Did you know we are on YouTube? Head over to our page and check out our videos. Don't forget to subscribe, and also be a part of our Bell Team—hit the little bell icon to get notifications when we upload new videos.