Share this post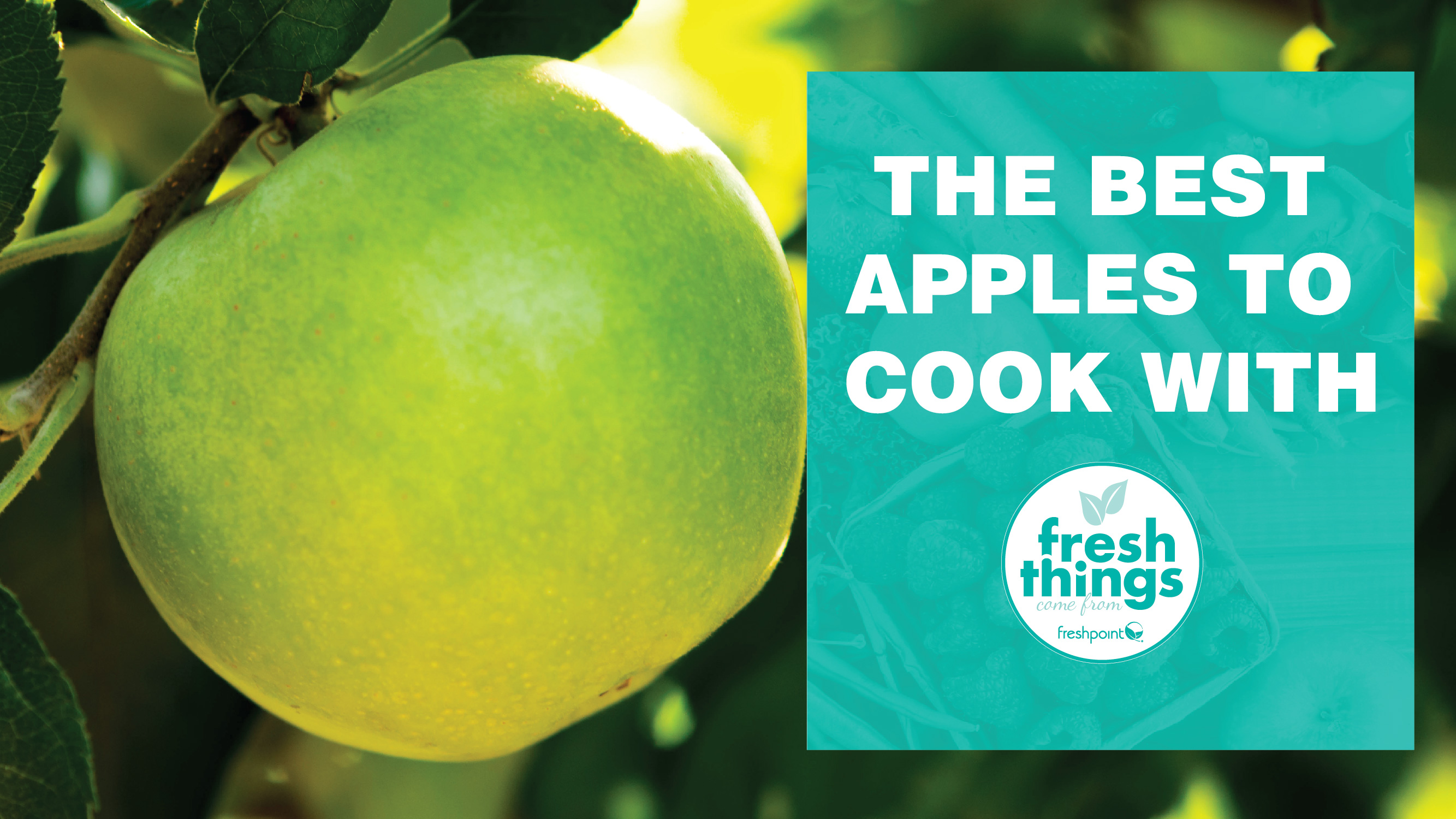 Fresh Things Video: The Best Apples to Cook With
Apple season is upon us. So what are the best apples to cook with?
I get asked often which variety of apple is best to cook with, and it's really hard to beat the Granny Smith. It's my all-around favorite for the kitchen; great flavor with a subtle acidity, and a deep dense texture that allows for longer baking makes it a great choice for pies and cobblers and even baked on their own.
For something different, I also like Fuji and Gala; a little less acidic, a little less dense, it makes them perfect choices for galettes or even tart. They cook a little quicker so keep in mind with your recipe don't let them go as long.
Most people don't like Red Delicious or Golden Delicious; little too plain, little too common, but try and poach, add a little cinnamon a little star nice and even a dash of cayenne pepper to jazz it up. Reduce that poaching liquid, serve over vanilla ice cream and you've got a quick and easy dessert for your fall menus.
I'm Chef Dan and Fresh Things come from FreshPoint. Check out my latest video about the best apples to cook with below.
---
Content provided by Chef Daniel Snowden, the Director of Culinary Development for FreshPoint Central Florida. He has been in the produce industry years almost 20 years, and loves getting geeky about food. Follow FreshPoint Central Florida on Facebook, Twitter, and Instagram.