By FreshPoint

Share this post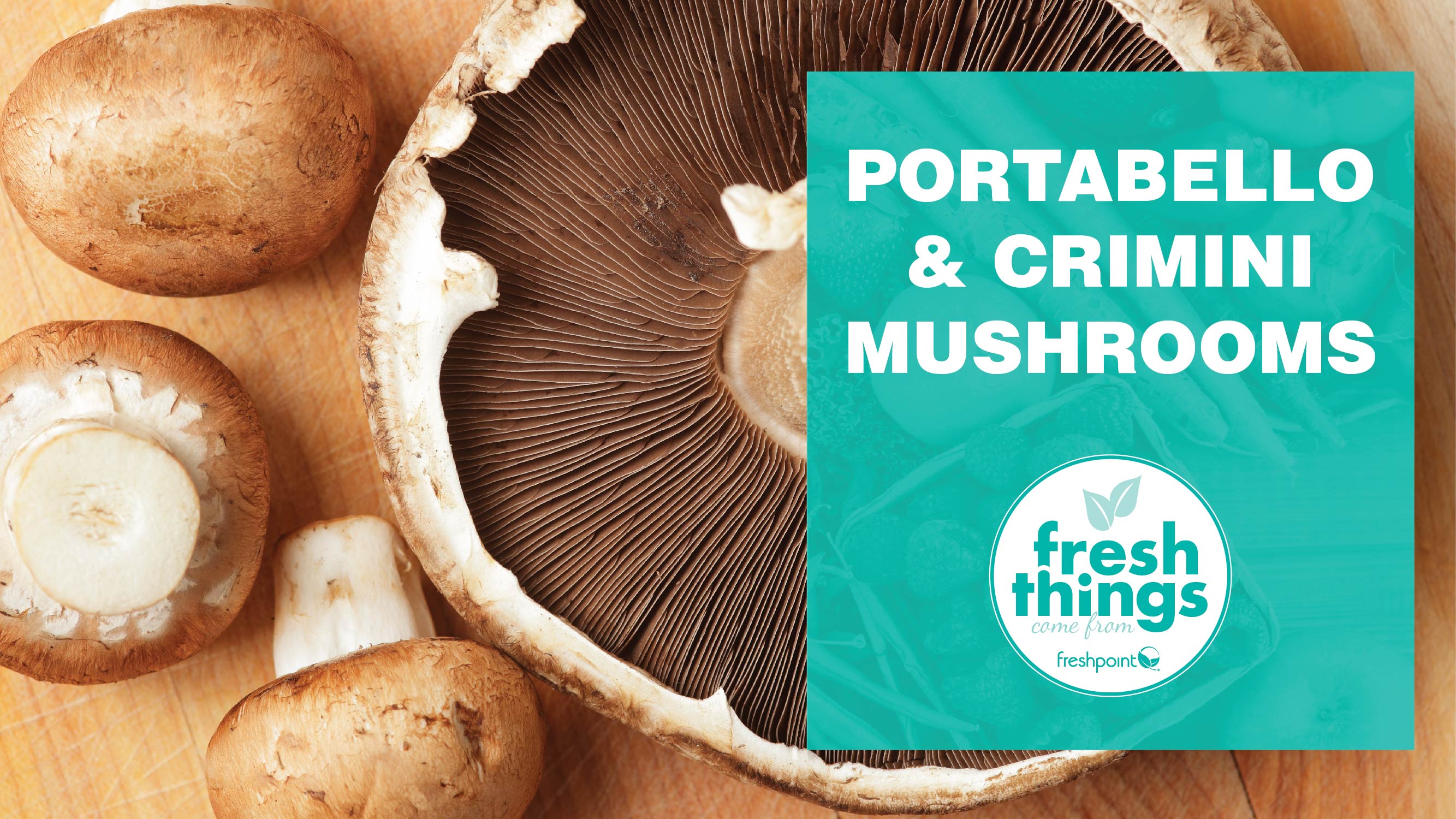 Video: Mushrooms, a simple ingredient–but packed with umami flavor
Chef Dan talks to us today about mushrooms.
Hi, I'm Chef Dan with FreshPoint Central Florida.
I wanted to talk to you today about mushrooms. I've brought along two of my favorites. I've brought along the original button mushroom, the cremini. This is the original commercially-cultivated mushroom. It later mutated into what we know as the white button mushroom. When selecting a cremini, you want to look for a cap covering the gills. It indicates a younger, fresher mushroom.
As the mushrooms get older, the cap opens up, exposing the gills.
The cap becomes much larger, and gives us what we now know as the Portabello.
A little less moisture, a little earthier flavor, makes it a perfect choice for roasting, grilling, and even frying, as a sub for potato French fries.
---
What else can you do with mushrooms?
Even though mushrooms are simple ingredients, like onions, they are a kitchen workhorse.
Want the most tender meatballs or burgers?  Finely chopped mushrooms add an incredible boost of flavor and moisture to ground meat. We didn't believe it until we tried it.
Mushroom duxelle (a ground mushroom mixture, explained in here so well by the folks at The Spruce) can also be used as a base or spread, adding depth of flavor to your savory tarts, Beef Wellington, our as a spread for an hors d' oeuvres.
Mushroom's umami is a great match for meat, but it can also be used in place of meat, like in this tart.
And since plant-based eating is one of 2018's hottest food trends, we are seeing a lot more mushrooms in your future.
WOW! One of our former chefs–now relocated to Italy–made the Spiral Veggie Tart posted earlier, adding mushrooms under the spiral. Thanks Jeff! Doesn't it look delicious guys?

Posted by FreshPoint on Monday, January 26, 2015
---
White, crimini, and Portabello mushrooms are available year round.
Content provided by Daniel Snowden, the Director of Culinary Development for FreshPoint Central Florida. He has been in the produce industry years almost 20 years, and loves getting geeky about food. Follow FreshPoint Central Florida on Facebook, Twitter, and Instagram.
Follow FreshPoint, Inc. on Facebook, Twitter, Instagram, and LinkedIn… and follow The Produce Hunter as she finds the best of the Santa Monica Farmers Market every week on Instagram.