By FreshPoint

Share this post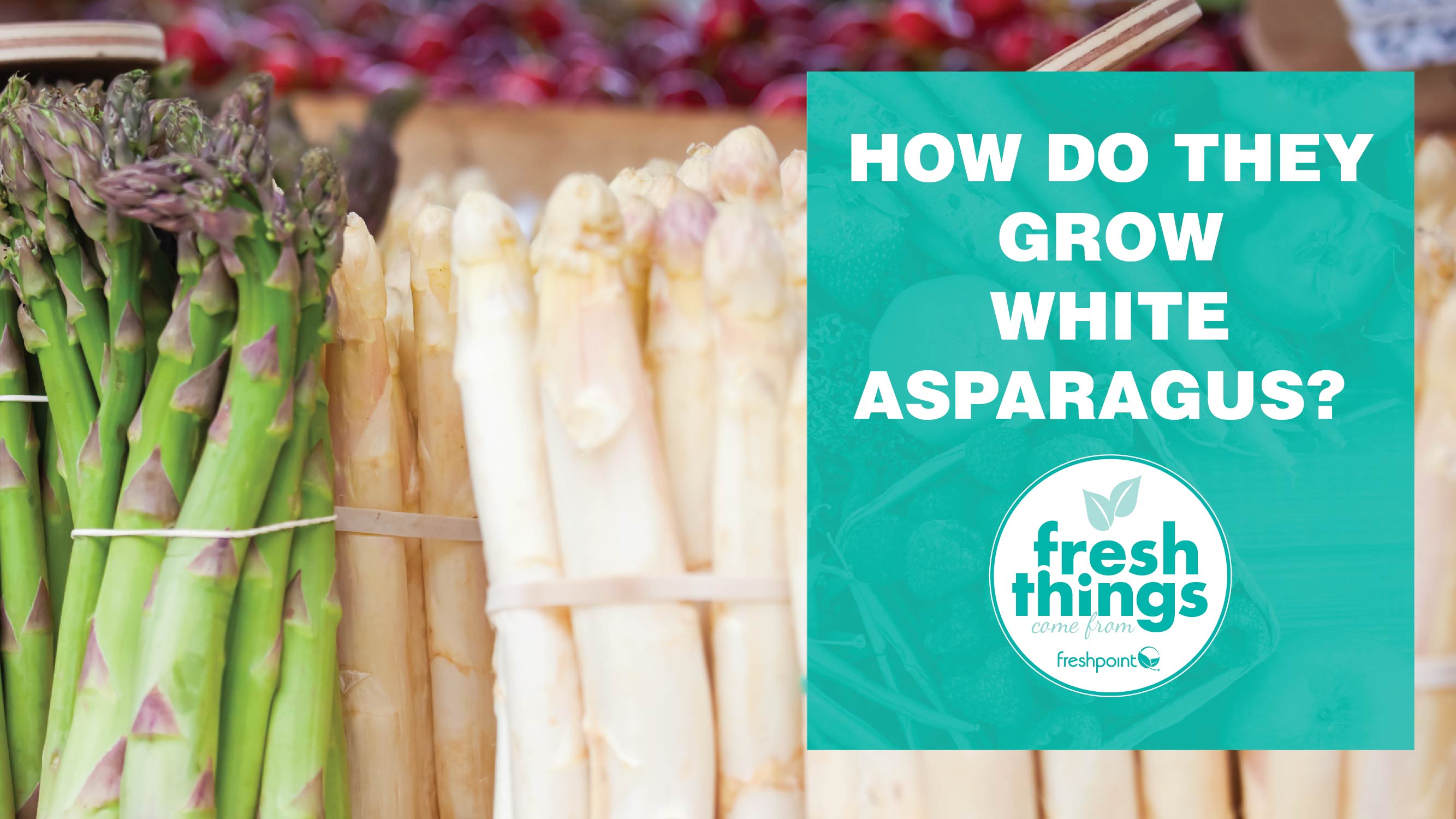 Video: How do they grow white asparagus?
Chef Dan talks to us today about asaparagus
Hi, I'm Chef Dan with FreshPoint Central Florida and I wanted to talk to you about my favorite spring vegetable.
It is is one of the world's oldest and most ancient crops.
The first recorded harvest was in 3,000 BC in ancient Egypt. The ancient Romans prized it so much that the emperor Augustus built a naval fleet to transport the prized spears around to the far reaches of the empire.
The name "asparagus" actually comes from the ancient Persian word "asparag", which means shoot. It's a pretty accurate description.
How do they grow white asparagus?
It grows off a root known as a rhizome. It takes three years for the first spears to poke through the ground, but the rhizome can produce for up to 20 years (!), making it one of the only perennial agricultural crops known to man.
I also have white asparagus today. It's the same variety, it's just grown in the absence of light, which inhibits the growth of chlorophyll, making the asparagus a little sweeter, slightly more brittle, and less fibrous.
Read more about what Dan has to say about asparagus, and find out the answer to another question you may have…
---
Asparagus is a true harbinger of spring, though these days, it is available year-round.
Content provided by Daniel Snowden, the Director of Culinary Development for FreshPoint Central Florida. He has been in the produce industry years almost 20 years, and loves getting geeky about food. Follow FreshPoint Central Florida on Facebook, Twitter, and Instagram.
Follow FreshPoint, Inc. on Facebook, Twitter, Instagram, and LinkedIn… and follow The Produce Hunter as she finds the best of the Santa Monica Farmers Market every week on Instagram.