Share this post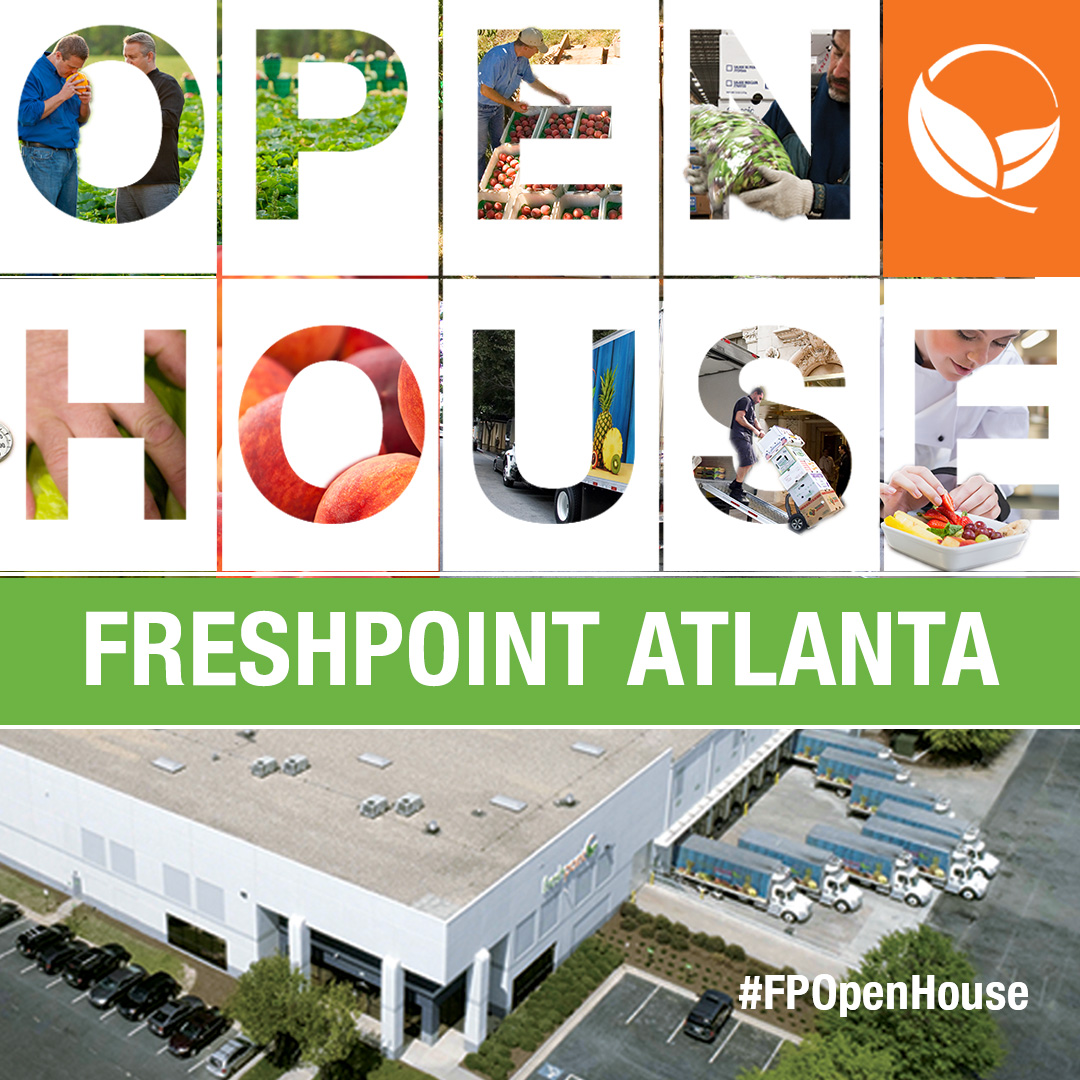 FreshPoint Atlanta To Host Open House at New Facility
ATLANTA, Feb. 27, 2018
Sysco Corporation (NYSE:SYY) announced it will host an open house for state and local officials, associates and other members of the community at its new FreshPoint Atlanta facility on March 6, at 10:00 a.m. ET. FreshPoint, Sysco's specialty produce company, is North America's leading produce distributor.
The 100,000-square-foot state-of-the-art warehouse, located in Fairburn, Ga., opened for business last year. The facility has three temperature zones, a 10,000-square-foot processing room for fresh cut produce and new equipment, which allows a safe and more efficient workplace. There is also a system in place that takes waste from produce, such as the core, and grinds it for compost-saving fuel and energy, reducing the carbon footprint.
'FreshPoint Atlanta is proud to be an active member of the community,' said Robert Gordon, president and chief executive officer, FreshPoint.
'We are excited to open the doors to our new facility and share our passion with the community.
We look forward to continuing to build our relationships with our local partners and serve our customers with the increased capabilities our new facility offers.'
About FreshPoint 
FreshPoint is North America's largest exclusively owned produce distributor. We have the line authority to hold our companies accountable to a high level of customer service. With unmatched fresh produce, knowledge and experience, FreshPoint provides today's chefs with the ingredients to create tomorrow's culinary success.
About Sysco 
Sysco is the global leader in selling, marketing and distributing food products to restaurants, healthcare and educational facilities, lodging establishments and other customers who prepare meals away from home. Its family of products also includes equipment and supplies for the foodservice and hospitality industries. With over 65,000 associates, the company operates approximately 300 distribution facilities worldwide and serves more than 500,000 customer locations. For fiscal 2017 that ended July 1, 2017, the company generated sales of more than $55 billion.
---
For more information, visit or connect with Sysco on Facebook or Twitter. For important news and information regarding Sysco, visit the Investor Relations section of the company's Internet home page, which Sysco plans to use as a primary channel for publishing key information to its investors, some of which may contain material and previously non-public information. Investors should also follow us at and download the Sysco IR App, available for (Apple) and (Android). In addition, investors should continue to review our news releases and filings with the Securities and Exchange Commission. It is possible that the information we disclose through any of these channels of distribution could be deemed to be material information.
Media contact:
Camilla Zuckero
Director, External Communications
T 281-899-1839