By FreshPoint

Share this post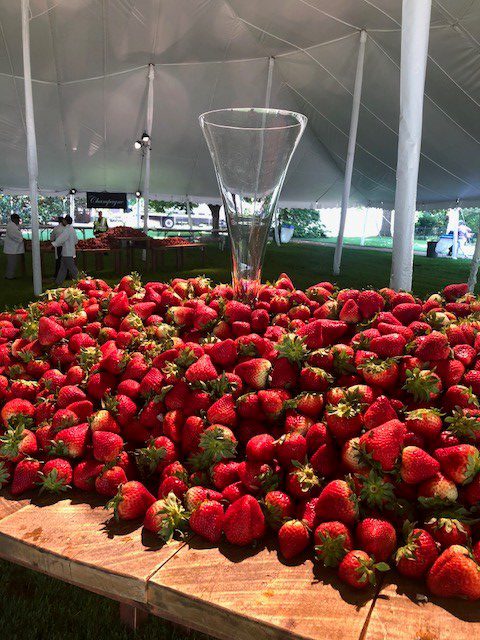 Strawberries and Champagne: A Vanderbilt tradition
Strawberries and Champagne is one of Vanderbilt University's longest running traditions for their graduating class Commencement Week celebration.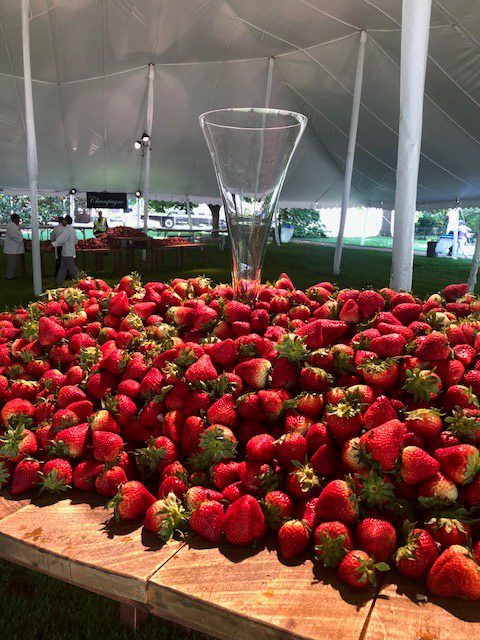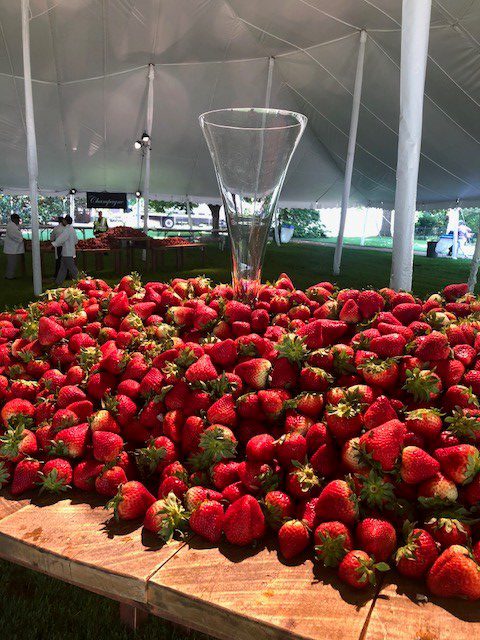 This year they purchased 672 flats of Driscoll's strawberries totaling nearly 5,400 pounds!
Our crew arrived at the university at 4 a.m. We were able to wash each flat of berries and reload them on pallets to transfer to each individual location. One location was for the graduate degree students which is decorated in yellow and white, and the two other locations were for the undergraduate students which was decorated in red and white.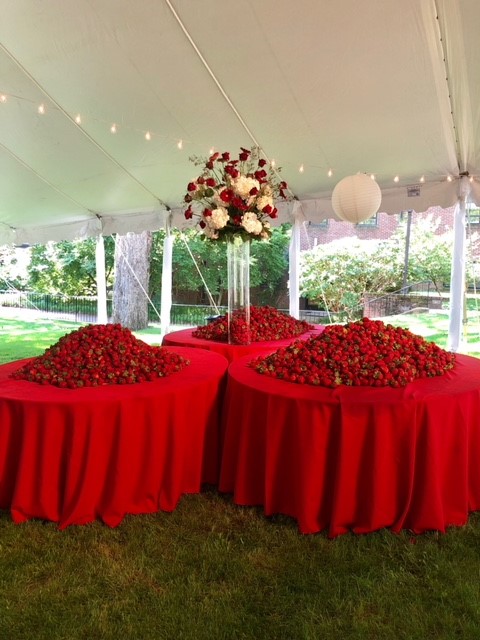 At each location were white tents with long tables where we displayed the berries in mounds.
It looked immaculate! There were gold coins and powdered sugar as an extra treat. Lastly, when the graduates and their families arrived, champagne was served and the students and their families were able to mingle and enjoy.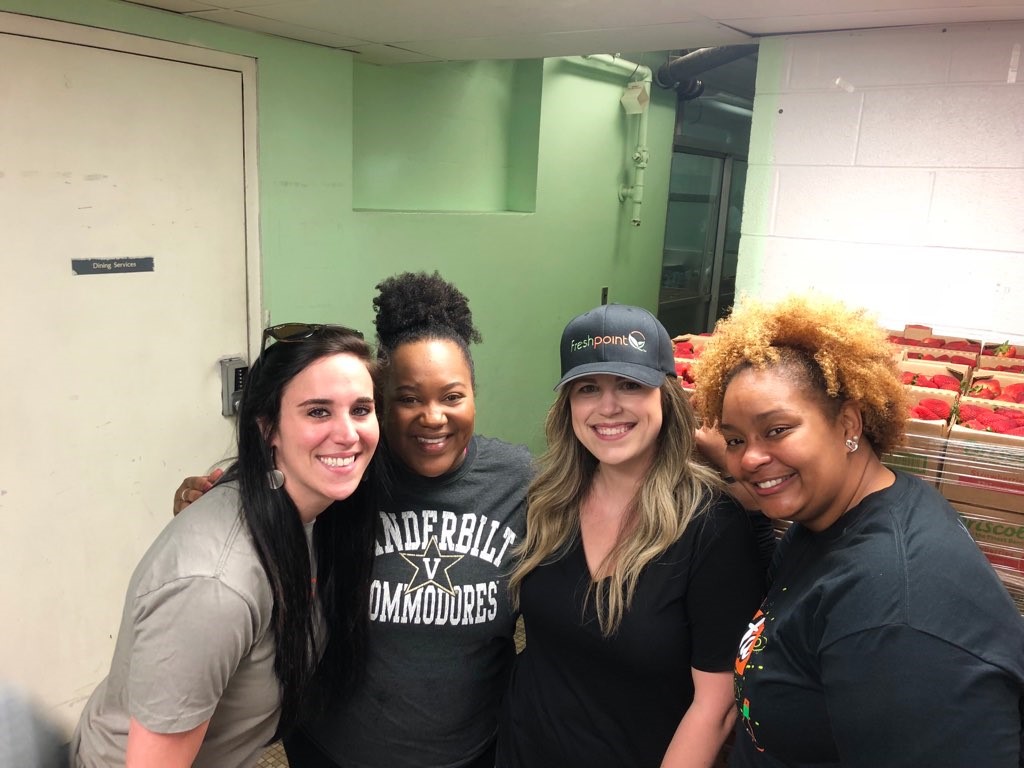 Along with myself, our team for the event this year were sales reps Todd Johnson, Emily Warren, and Brianna Spencer, sales manager Kristin Michaels, and President Jim Williamson.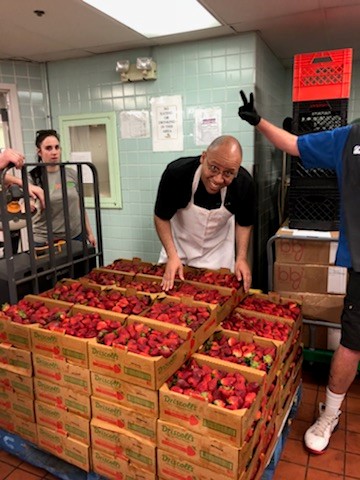 Wade Smades, whom has a wonderful relationship with Vanderbilt and before his promotion was the dedicated year-round Vanderbilt driver, also participated.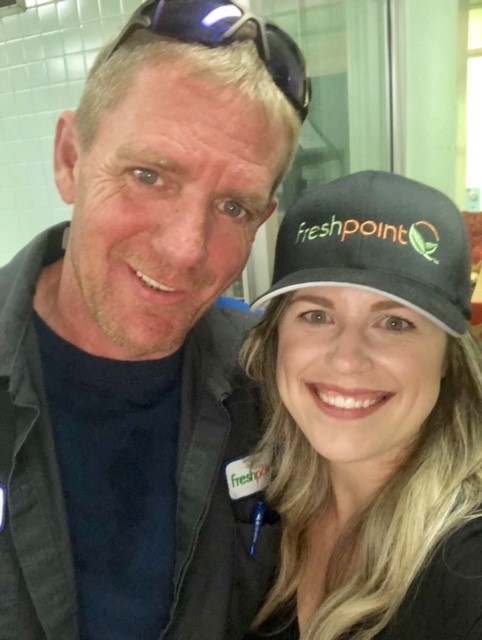 This is the first year they were able to attend the event and they nailed it! We also had the Sysco MA and Brad the Contract Manager with Sysco help oversee the events and they helped wash and arrange and reload the berries.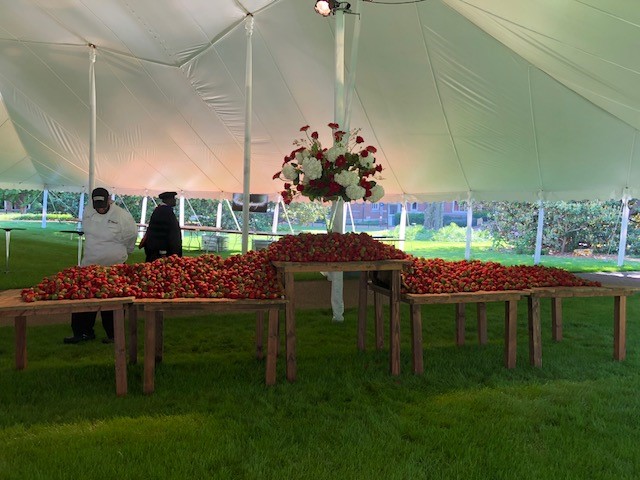 They were a huge support, and it showed Vanderbilt how important they are to us. It was a long day, but the Vanderbilt team were very grateful and their annual strawberries and champagne event was a great success!
---
Content and images provided by Anansa Ochieng, Marketing Associate for FreshPoint Nashville. Follow them on Facebook, Twitter, and Instagram.
Follow FreshPoint, Inc. on Facebook, Twitter, Instagram, and LinkedIn. Did you know we are on YouTube too? Head over to our page and check out some of our awesome videos. If you are not a subscriber, please do so!