By FreshPoint

Share this post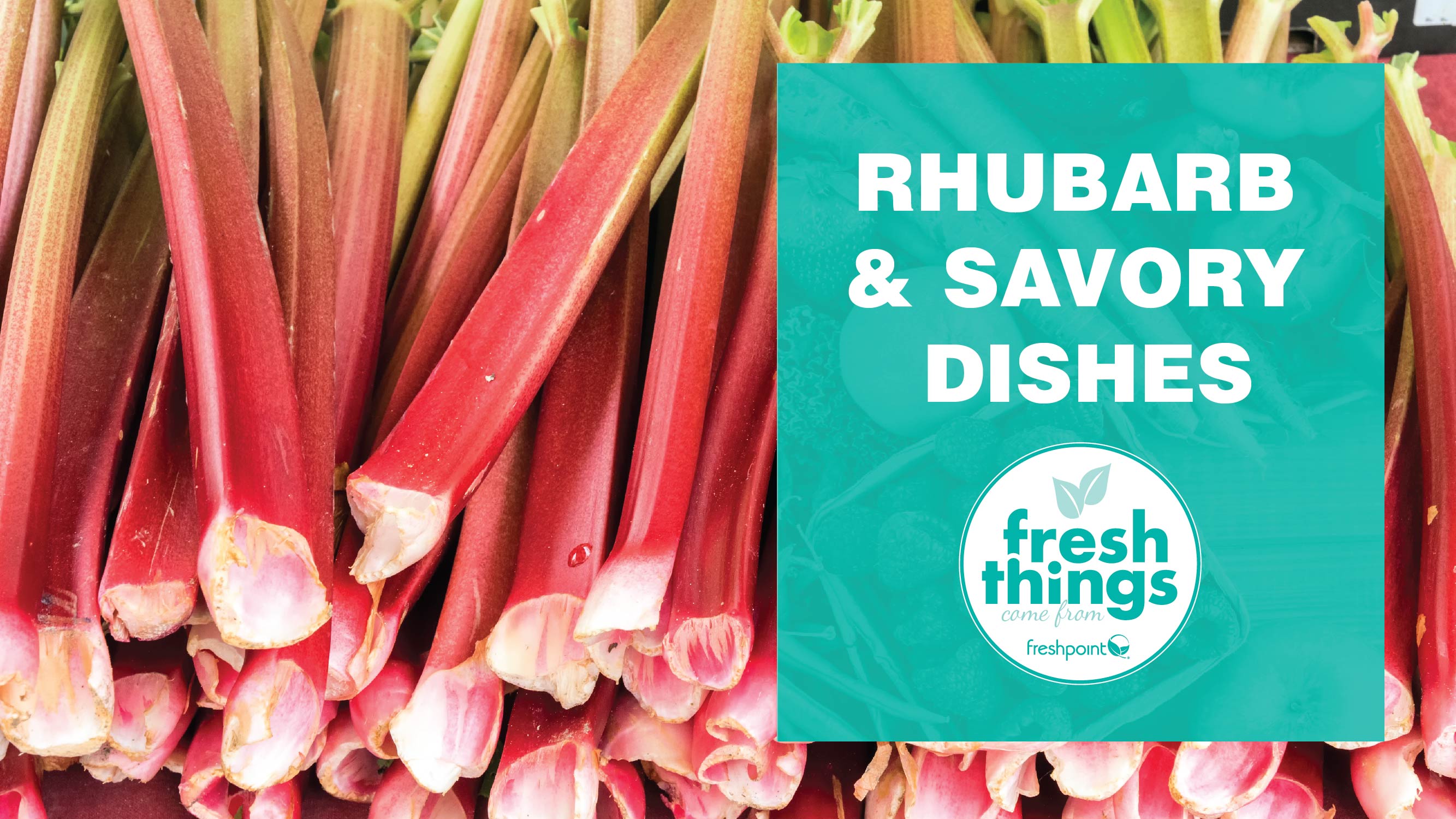 Video: Rhubarb–besides pie, what can you do with it?
Chef Dan talks to us about the springtime veggie: rhubarb.
Or is rhubarb a fruit? 
I wanted to talk to you briefly about one of my very favorite produce items, rhubarb.
It is actually a vegetable, although it's more often used as a fruit in strawberry-rhubarb pie–but besides pie, what can you do with it? It looks like red celery, it has a vibrant, bright, and acidic flavor, and works well with savory dishes as well.
Besides pie, what can you do with it?
Juice the stocks down, add a little sugar, maybe a touch of ginger, salt and pepper, and reduce it down until thickened. It works as a great foil against fattier, richer meats such as pork belly or even duck.
One side note, if you get rhubarb with the leaves attached, simply cut them off and throw them away. They contain a very high level of oxalic acid that can be toxic in large enough quantities.
Rhubarb is in its highest season from April to June, although today it is often grown in greenhouse settings, easing up its availability more or less throughout the year.
---
Content provided by Chef Daniel Snowden, the Director of Culinary Development for FreshPoint Central Florida. He has been in the produce industry years almost 20 years and loves getting geeky about food. Follow FreshPoint Central Florida on Facebook and Instagram.
Follow FreshPoint, Inc. on Facebook, Twitter, Instagram, and LinkedIn… and follow The Produce Hunter as she finds the best of the Santa Monica Farmers Market every week on Instagram.