By FreshPoint

Share this post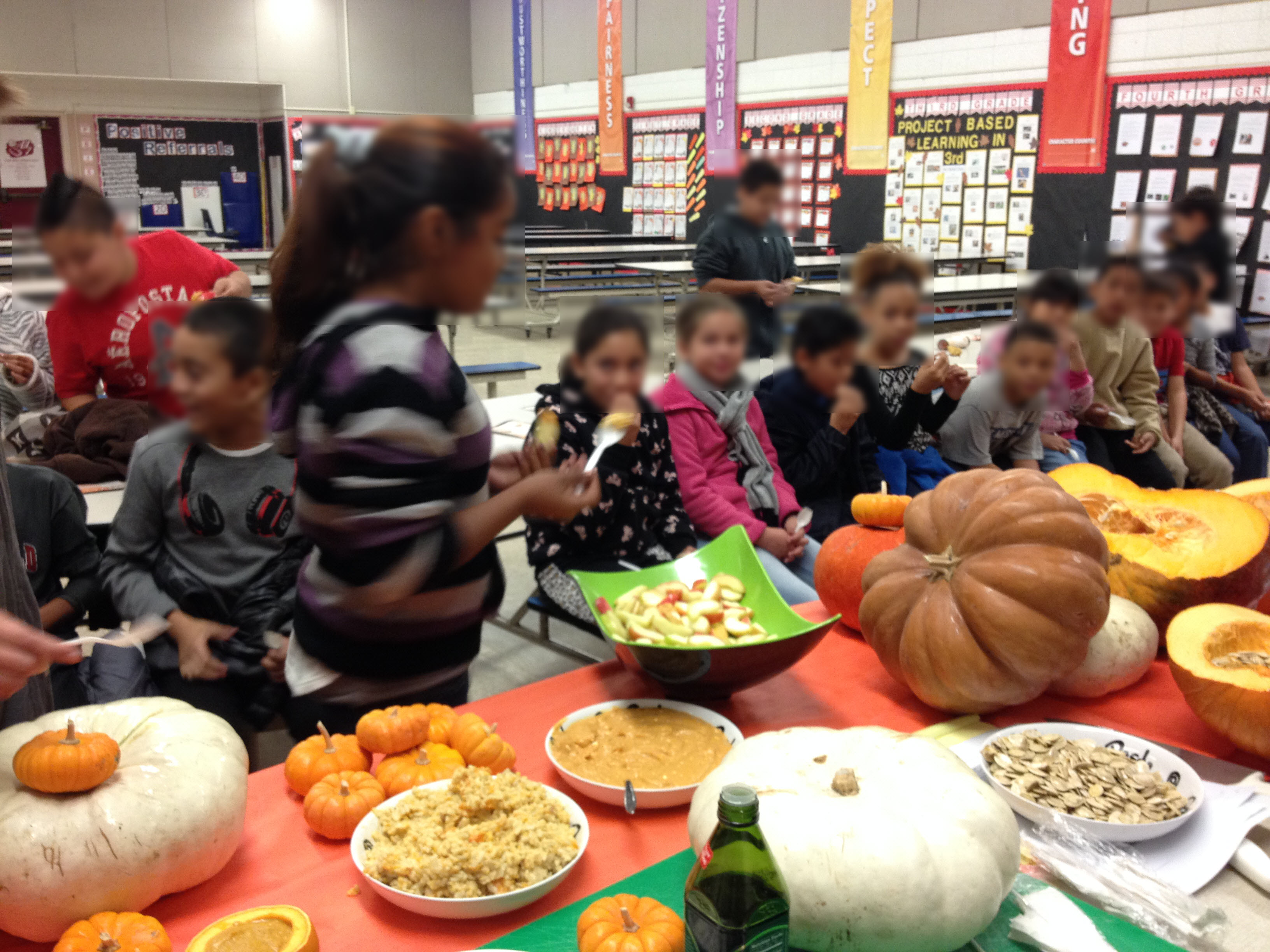 It's a Pumpkin-palooza at Frank West Elementary School
For the past couple of weeks FreshPoint Central California's School Sales Account Executive, Sarah Telson, has been working closely with Kitchen Manager, Chef Brandon Sullivan from Frank West Elementary School within the Bakersfield City School District, to put together a nutrition lesson and cooking demonstration on pumpkins.
On November 9th, Chef Brandon began his day at 4am preparing for the two sixth grade classes. He taught the students about pumpkins; their origins, different varieties, and demonstrated specific recipes including pumpkin risotto, pumpkin whoopee pies, and pumpkin soup. One of his main objectives was to educate the students on waste, he stated, "Everything I cooked today utilized the entire pumpkin." Director of Nutrition Services, Brenda Robinson and Nutrition Service Supervisor, Jeanette Casalman were able to attend the event, and were highly impressed by the active participation and fully engaged students during the entire presentation.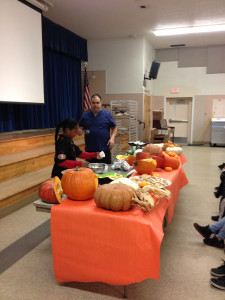 FreshPoint Central California lent support through open communication and collaboration on the needs of the school while providing a unique and creative twist to his presentation. We provided different pumpkin varieties to showcase, including a Fairytale, White Pumpkin, and Cinderella from a local vendor in Manteca, CA. We had the pleasure of brainstorming with Chef Brandon to create a beautiful PowerPoint presentation, donating mini pumpkins and coloring books for the students, and building a handout with fun facts about pumpkins and a recipe for pumpkin seeds.
The most important take away from this experience? The children all had to write essays and they were all great, but below is an essay written by Estephanie. Estephanie's essay stood out to the Chef because the recipe mentioned in her essay (pumpkin risotto) was a completely new dish to Estephanie, and yet she tried it and liked it. After trying this new dish, Estephanie now shows interest in dishes from different cultural backgrounds other than her own. The best part of the essay was "…[I] am really going to miss this school next year". To have that kind of impact after a Nutrition Lesson is priceless.
A special thanks goes to Brenda Robinson: BCSD Director of Nutrition Services and Chef Brandon Sullivan: Kitchen Manager for being our partners.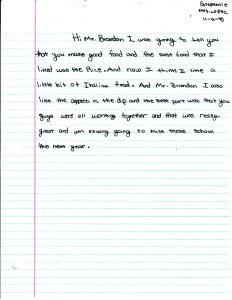 ---
Submitted by Martha Gonzalez from FreshPoint Central California