By FreshPoint

Share this post


The Best Dressed Produce Facility in Atlanta
FreshPoint Atlanta's 2017 is off to a great start as they move into their long-awaited brand new facility Saturday, January 21, 2017.
Moving into a building of this size is a carefully orchestrated event to say the least. Over a year of planning has gone into place and it will all pay off this week as they settle into their new digs and hit the ground running.
The new facility means they can better service their customers, and that makes everyone happy.
Lee Woodham, president of FreshPoint Atlanta says, "This facility will allow us the opportunity to support not just the food service segment in the South, but also grow our organic and retail programs significantly."
Located just ten miles south of the busiest airport in the world, their brand new state-of-the-art facility is humming with features.
Some quick stats:
A 100,000 sq. ft. state-of-the-art building with three temp zones for little to no variance
The shipping/receiving dock is 38°, where the cold chain remains unbroken for food safety and a longer shelf life.
New equipment will allow them to operate more efficiently and safer.
At 10,000 sq. ft., they are doubling their FreshCuts processing and production rooms. They also have a system that takes waste (core, seeds, skin, etc.) and grinds it for compost—saving fuel and energy, reducing their footprint.
What does this new building mean for the over 150 employees?
Some of the enhanced employee benefits:
• The FreshPoint Café is a large "catered" break room for employees
• A 24/7"members-only" fitness center with treadmills, elliptical machines, and weights for employees
Please note: They will be shipping all regular routes for first run only on Saturday, January 21st, and will begin moving after all routes are dispatched, with no second runs offered. If you are ordering FreshCuts, please make sure your order is in by noon Thursday 1/19 for delivery either Friday 1/20 or Saturday 1/21. They will resume business as usual on Monday 1/23. Please contact your account representative if you need more details.
FreshPoint Atlanta's New Address
1200 Oakley Industrial Blvd, Suite B
Fairburn, GA 30213
770-305-8500
Congratulations FreshPoint Atlanta, on your new, well-deserved building!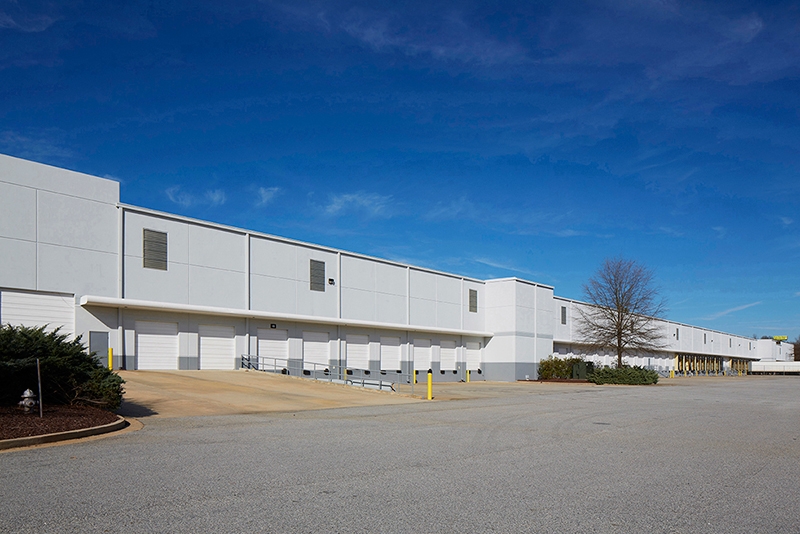 ---
If you are not a customer, find out how to become one today!
Some tools you can use:
Visit freshpoint.com for our seasonal availability guides—and while you are there, check out the FreshPress, our latest market report. Place your orders online with ease at myfreshpoint.com. Did you know you can receive real-time reliable delivery alerts on the day of your delivery? Activate and subscribe at FreshPoint.com/mydelivery
Download our app and take your produce management on the go. Place orders, review flyers, watch videos…all in one spot!
Find out more details about our UBU program, and how we are shining a spotlight on food waste while making value and food safety a priority.
We buy local to strengthen regional economies, support family farms, preserve the local landscape, and to provide fresh-from-the-farm food to our customers. Local.freshpoint.com connects you to your local farmers like never before! Customize your search by zip, city, state, radius…even by crops and growing methods. Pop in your zip code and learn about our local farmers.
Socialize with us!
Did you know we are on YouTube? Head over to our page and check out our 75+ videos. Don't forget to subscribe, and also be a part of our Bell Team—hit the little bell icon to get notifications when we upload new videos.
Follow FreshPoint, Inc. on Facebook, Twitter, Instagram, and LinkedIn…and follow The Produce Hunter on Instagram as she finds the best specialty produce at the Santa Monica Farmers Market.