Share this post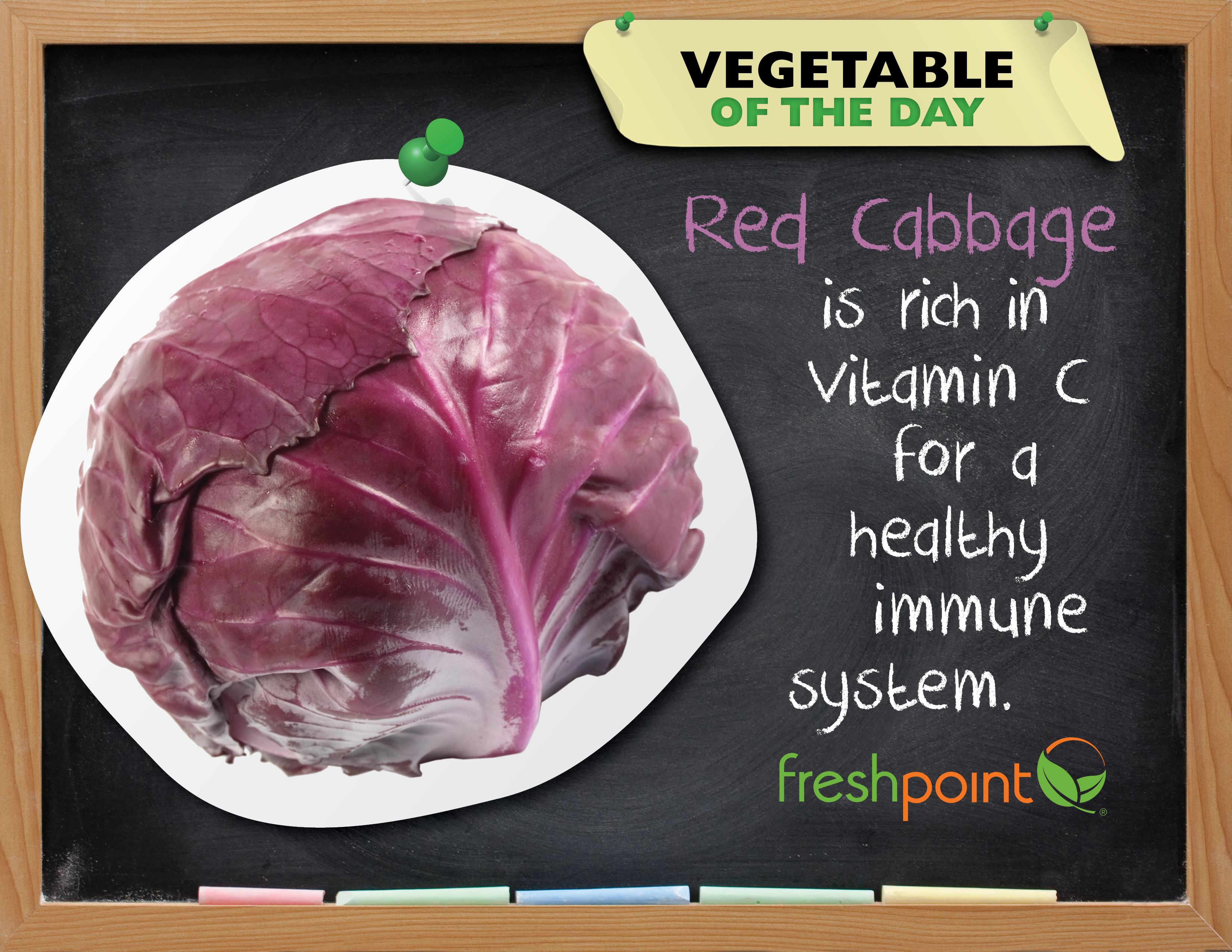 A Delicious Way to get More Vitamin C
When you think of Vitamin C, usually oranges come to mind. But actually, red cabbage is naturally rich in Vitamin C—and just one cup of shredded red cabbage contains 50% of your RDA! It is also packed with 30% of your RDA of Vitamin K, protein, fiber, and not to mention countless phytochemicals, antioxidants, and a whole host of other vitamins and minerals.
What does your plate look like when you add red cabbage?
It looks vibrant and exciting—the purple/red makes your dish pop! You eat with your eyes, and a colorful plate is certainly more attractive.
Eat more red cabbage—eat the rainbow!
What are some ways to eat more red cabbage?
Try shredding and adding some crunchy color to salads, or better yet, add some shredded red cabbage to your  tacos.  You can also chunk up the cabbage and roast it in the oven for a quick side dish. Roasting brings out the sweetness and mellows out some bitterness.
Have you tried braised red cabbage? It's delicious and sweet with acidic tones, making it the perfect accompaniment to steak, chicken, grilled sausage, shrimp, and our favorite, pork. Check out this braised red cabbage recipe from The New York Times featuring balsamic vinegar and apples.
Adding more red cabbage to your recipe arsenal is a delicious way to get more Vitamin C!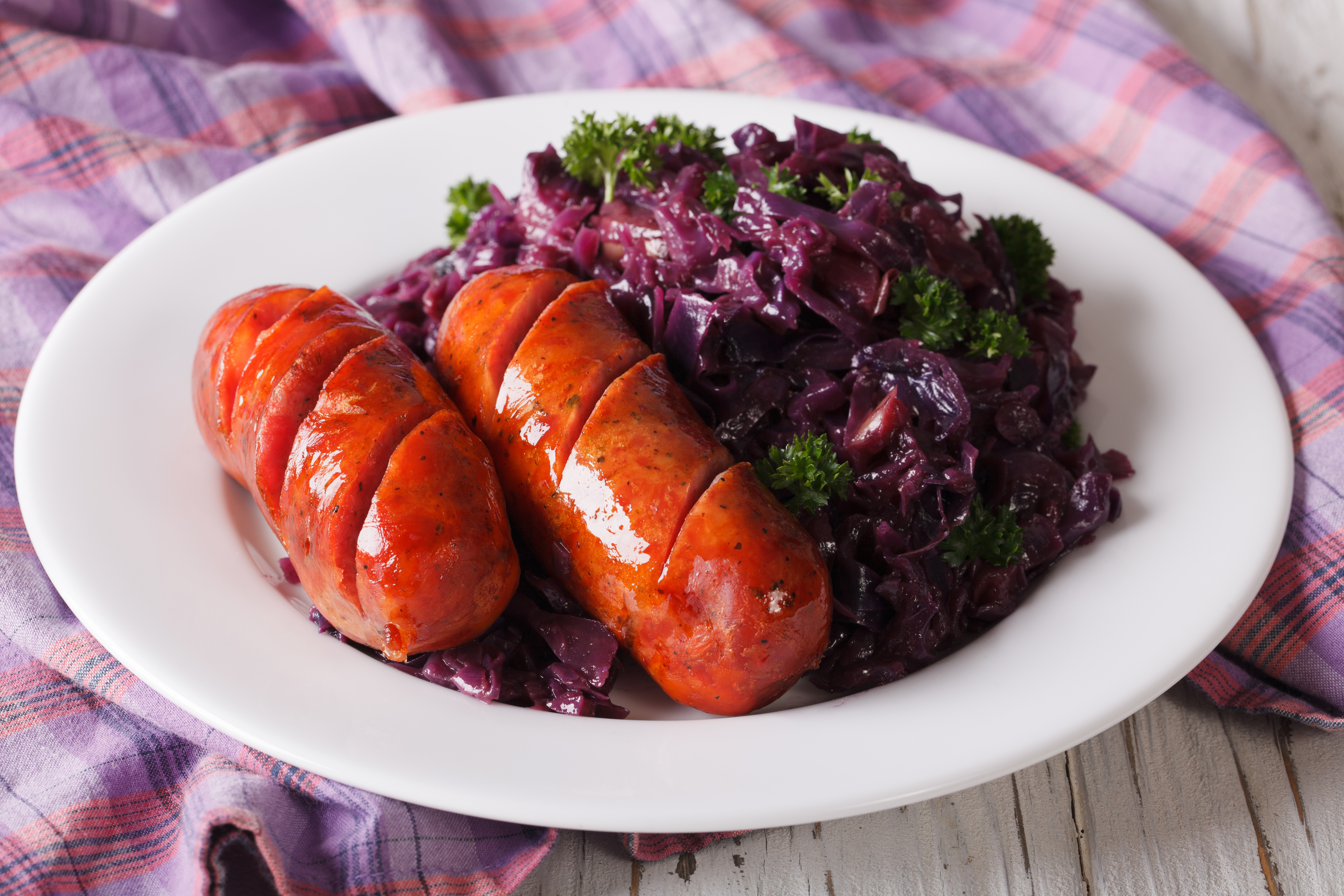 ---
Follow us on Facebook and Twitter, and find the best of the Santa Monica Farmers Market every week with The Produce Hunter on Instagram.
The Produce Hunter curates the Farmers Markets, and works with small, local family farmers committed to sustainable agriculture, responsible production, and propagation and promotion of fruit and vegetables with exceptional flavor.
Blog post submission by Lisa Pettineo, National Business Development and Marketing Coordinator at FreshPoint, Inc.