By FreshPoint

Share this post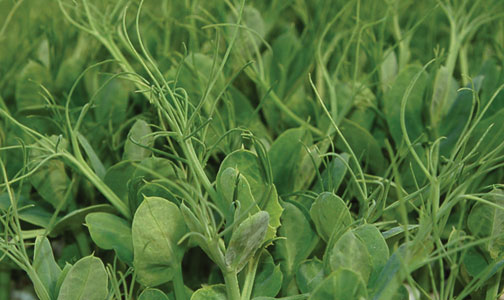 People, passion, produce, peas: shoots and tendrils
Continuing our blog about English peas, Marvin and I had a nice chat about another avenue of spring peas: shoots and tendrils.
Marvin Wilhite of Cahaba Clubs in Odessa, Florida in the Tampa Bay area is a long standing business partner of Sysco | FreshPoints across the country, but here in Florida, we are fortunate enough to have him in our own backyard.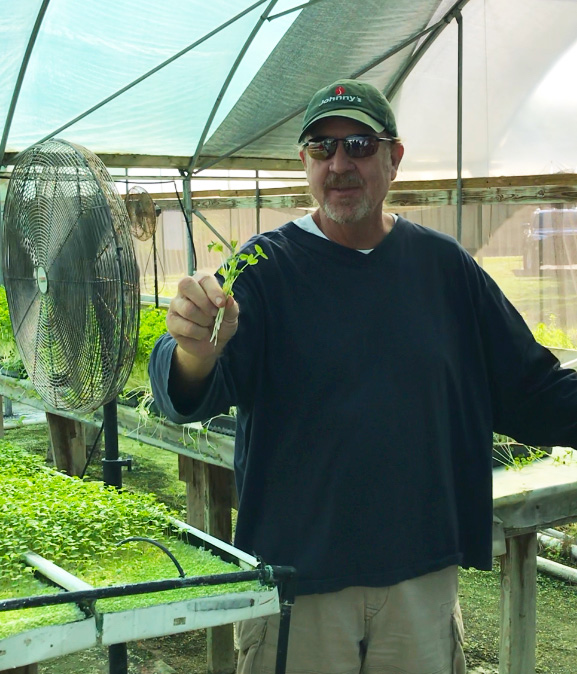 While shoots and tendrils speak to the season of spring with their fresh, green, young and lively appearance, they are in fact grown year-round thanks to the controlled environment in the greenhouse.
Focusing on two of the main shoots and tendrils varieties that are grown at Cahaba Club, Dwarf Grey Sugar Snow Peas are the most popular variety for straight shoots.  Their white shoots are tender and a nice contrast to their dainty green leaves.  Their taste is reminiscent of snow peas.  Their texture is such that it can be enjoyed raw or even included in a sauté or stir fry.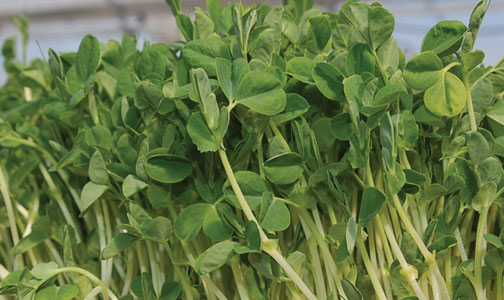 Another variety that is currently trending are Affilla Peas.  They taste more like a garden pea.  Their texture is more fibrous and crunchier than that of Dwarf Grey Sugar Snow Peas and they have a longer shelf life.  Lots more curly-cue tendrils winding about for a very romantic and dramatic look!  These are mostly used to spruce up a plate as garnish in their raw state.  If you ask Marvin, this is the one he prefers.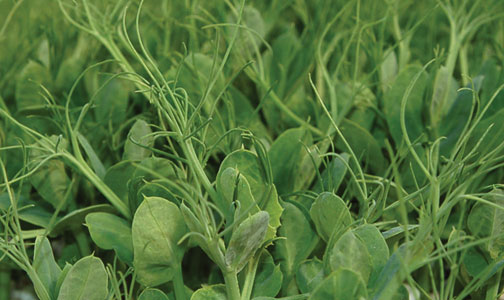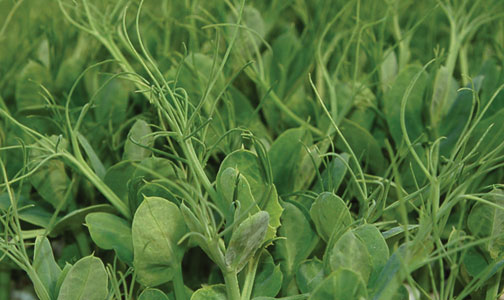 But really, he doesn't have a favorite.  He is passionate about growing all of his micro greens!
He's been doing this since 1999 when he started his business with one hydroponic greenhouse.  And now there are 23!  FreshPoint is proud to have been partnering with Cahaba Clubs since 2003.  In addition to the 23 greenhouses, there are also four black houses, wherein yellow pea tendrils are grown.  The omission of sunlight, and therefore lack of chlorophyll, is what allows the tendrils to grow with their lighter yellowish coloring.  It's much like the science experiment I had to do in elementary school with the green bean grown in the light vs. in the closet.
While there are several methods for growing hydroponically, Marvin prefers the Ebb and Flow technique to grow both the Dwarf and Affilla varieties.
The grow table is built on a slant which allows the water to flow from the high side to the low side.  This keeps the micro greens hydrated without keeping them wet.He harvests and ships daily on refrigerated trucks and well insulated containers with the airlines to make sure we're getting it to our customers quickly.
Now that's fresh!
Contact your Marketing Associate about adding pea shoots and tendrils to your next order. If you are not a customer, find out how to become one today!
Article provided by Francy Deskin, the Specialties Coordinator for FreshPoint South Florida. She has spent 20+ years in kitchens, including as an Executive Chef, and she loves all things food. Follow FreshPoint South Florida on Facebook and Instagram. And a special thanks to Marvin Wilhite of Cahaba Clubs in Odessa, Florida. Follow Cahaba Clubs on Facebook, Twitter, and LinkedIn.
---
Some tools you can use:
Visit freshpoint.com for our seasonal availability guides—and while you are there, check out the FreshPress, our latest market report. Place your orders online with ease at myfreshpoint.com. Did you know you can receive real-time reliable delivery alerts on the day of your delivery? Activate and subscribe at FreshPoint.com/mydelivery
Download our app and take your produce management on the go. Place orders, review flyers, watch videos…all in one spot!
Find out more details about our UBU program, and how we are shining a spotlight on food waste while making value and food safety a priority.
We buy local to strengthen regional economies, support family farms, preserve the local landscape, and to provide fresh-from-the-farm food to our customers. Local.freshpoint.com connects you to your local farmers like never before! Customize your search by zip, city, state, radius…even by crops and growing methods. Pop in your zip code and learn about our local farmers.
Socialize with us!
Did you know we are on YouTube? Head over to our page and check out our 75+ videos. Don't forget to subscribe, and also be a part of our Bell Team—hit the little bell icon to get notifications when we upload new videos.
Follow FreshPoint, Inc. on Facebook, Twitter, Instagram, and LinkedIn…and follow The Produce Hunter on Instagram as she finds the best specialty produce at the Santa Monica Farmers Market.