Share this post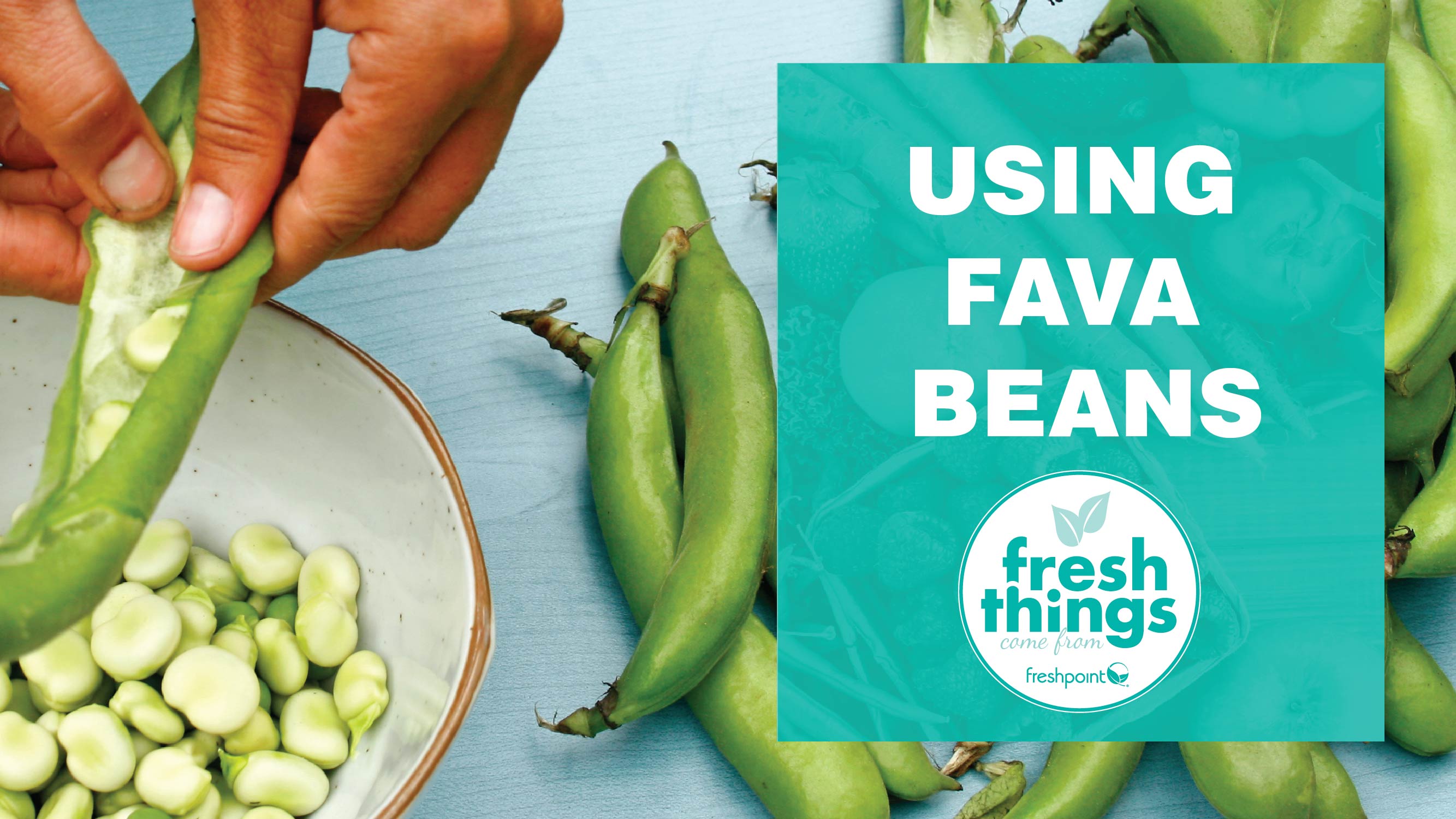 Video: How do you use fresh Fava beans?
How do you use fresh Fava beans?
Did you know they need to be shucked twice? Don't worry, the effort is worth it!
In this quick video, Chef Dan tells us a brief history of them, how to use them, and how to clean them.
Hi, I'm Chef Dan with Freshpoint of Central Florida, and I brought along another springtime treat to talk about today.
A quick history of Fava beans:
One of the oldest and most sought-after vegetables are fava beans. These were prized by the ancient Greeks and Romans and have spread throughout the world. In Asia, they're known as broad beans and used quite often. In Central and South America, they're deep-fried and eaten as a salty bar snack. And in the Middle East, they're used to make a wonderfully spicy breakfast dish, consumed daily.
How do you clean Fava beans?
Fava bean look like they're nestled in a little sleeping bag, packed in downy-white cotton. First, you have to shell the pea, then you have to take the bean out, and either blanch it or fry it, and peel it again right on the split. A lot of effort, but well worth it.
---
Follow FreshPoint, Inc. on Facebook, Twitter, Instagram, and LinkedIn. Did you know we are on YouTube too? Head over to our page and check out some of our awesome videos. If you are not a subscriber, please do so!