By FreshPoint

Share this post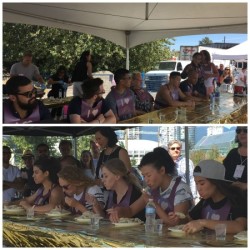 Golden Dumpling Contest 2015
If you've ever been to Vancouver before, it would be difficult to not notice the abundance of culture and food in this bustling city.
This year's Golden Dumpling Cook Off was the perfect marriage of the two. Eighteen of the city's best restaurants and chefs competed in this year's competition for the coveted Golden Dumpling trophy. There was a full array of restaurants from the traditional Chinese, Mexican, Peruvian, West Coast fusion, Vegetarian, to the hip trend-setting Farm to Table. Each dumpling is judged on taste, presentation and creativity.
We were very excited to take part in this year's contest as a sponsor, as the proceeds from the day go toward the Chinese Elders Community Kitchen, a program on the Downtown Eastside that helps Chinese elders cook and enjoy a meal in a safe environment.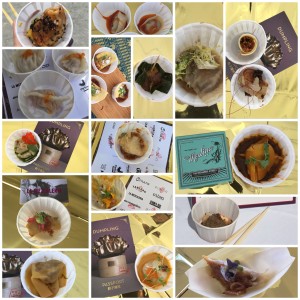 The event this year took place on the grounds of the Vancouver Food Cart Festival. A site that attracts thousands of hungry residents every weekend. The crowds quickly filled the grounds and soon there were lineups for each restaurant. Each guest received a dumpling passport that they would take around with them to each of the stalls. Though the tastings were bite-sized, 18 of them were enough to fill even the hungry.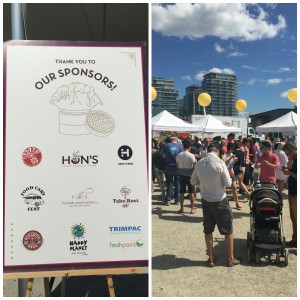 The competition was intense, but the chefs were not the only ones competing as 8 women and 8 men battled it out in the annual dumpling derby. The winner of the women's category managed to finish 24 dumplings in 2 minutes. The men's winner finished an impressive 47 dumplings in the same amount of time!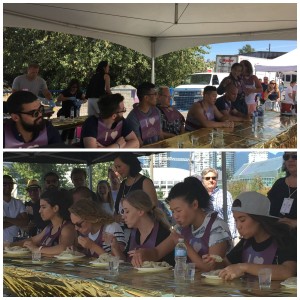 At the end of the day, it was Executive Chef Armando Brown from the La Mezcaleria team with his Cochinita Pibil Dumpling that took home the trophy. Their dumpling was a traditional Mayan slow-roasted pork prepared inside a banana leaf, marinated with orange and achiote chili, wrapped in corn and topped with habanero-orange jelly and spicy pickled red onions.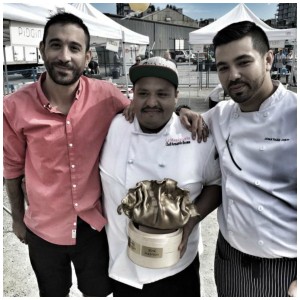 We had a great time at this event and are looking forward to next year's cook off!  Congratulations to all the winners and participants!
Submitted by: Yumiko Hayashi
---
For more information about FreshPoint Canada, check out the website HERE