By FreshPoint

Share this post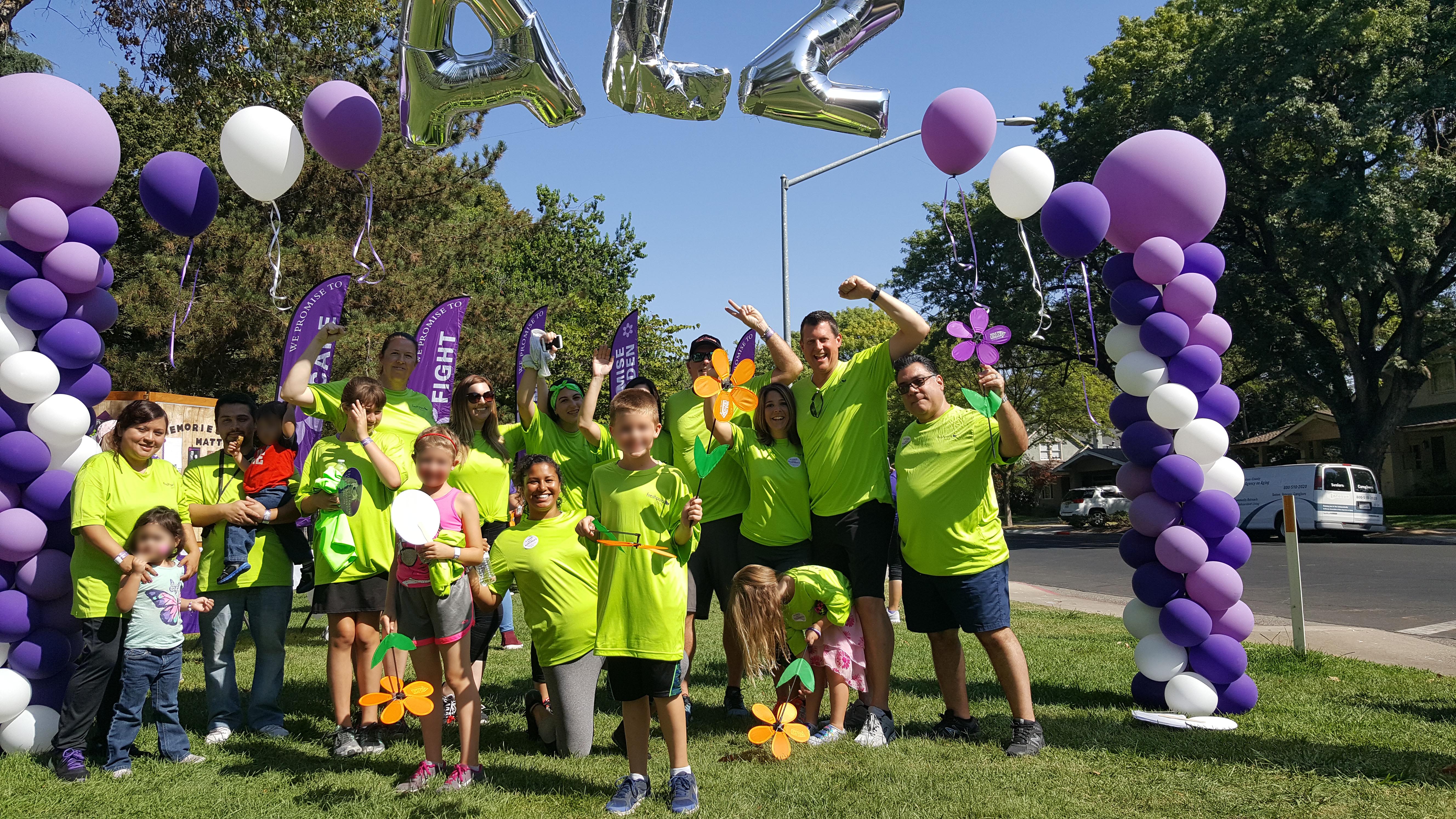 FreshPoint Central California – Walk to End Alzheimer's
Held annually in more than 600 communities nationwide, the Alzheimer's Association Walk to End Alzheimer's® is the world's largest event to raise awareness and funds for Alzheimer's care, support and research. This inspiring event calls on participants of all ages and abilities to reclaim the future for millions!
FreshPoint Central California came together to fund-raise and created a walking team for our local Modesto Walk to End Alz group. On September 10th our team of 18 walkers composed of associates, spouses, and children walked an easy 3 mile round trip. In addition to participating in the walk, our team was able to fund-raise $1,114 towards fighting Alzheimer's.
Alzheimer's disease is an epidemic.
It's the only cause of death in the top 10 in America that cannot be prevented, cured or slowed.
Almost two-thirds of Americans with Alzheimer's disease are women.
One in three seniors dies with Alzheimer's or another dementia.
Alzheimer's disease is the sixth-leading cause of death in the United States.
More than 5 million Americans are living with the disease.
In the United States someone develops Alzheimer's every 66 seconds.
In 2015, 15.9 million American caregivers provided an estimated 15.1 billion hours of unpaid care valued at $221.3 billion.
Hispanics/Latinos have a higher risk of developing Alzheimer's and other types of dementia, because along with living a longer life span, they also have a higher index of cardiovascular diseases.
Every dollar raised benefits those affected by Alzheimer's disease in our community; 78% goes to Alzheimer's care, support, research, awareness and advocacy, 16% goes to fundraising and 6% goes to Administrative costs.
We encourage everyone to find their local walk and participate in raising awareness. Find out more by visiting act.alz.org.
Visit our Facebook page for event pictures and more!
---
Data source: http://act.alz.org/site/PageServer?pagename=walk_about_alzheimers
http://www.alz.org/espanol/about/latinos_y_el_alzheimer.asp
Blog post submission by Martha Gonzalez, Marketing Coordinator for FreshPoint Central California.