By FreshPoint

Share this post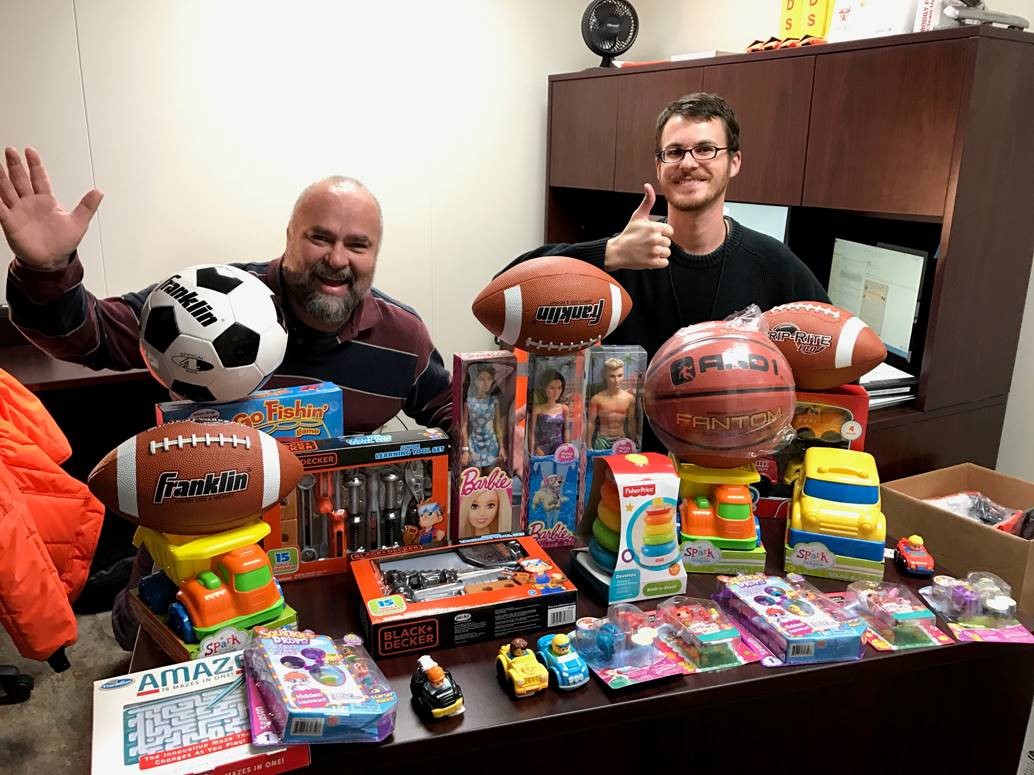 Employees Unite to Brighten the Holidays for the Disadvantaged
"Did you know FreshPoint supports hundreds of organizations throughout North America? We give MILLIONS of pounds of produce, we participate in hundreds of fundraisers, and we are very active with charities and special causes in our communities during the year and holiday time.
I feel it is very important to be involved in these causes and do our part where we can," says Robert Gordon, president of FreshPoint.
Below are just a few of the many ways we've proudly supported our communities during the holidays. Collectively, our employees donated thousands of toys, gifts, and cash to various organizations around the country this season alone.
Our heart is bursting—thank you to everyone who gave, and we are honored our employees united to make the season bright!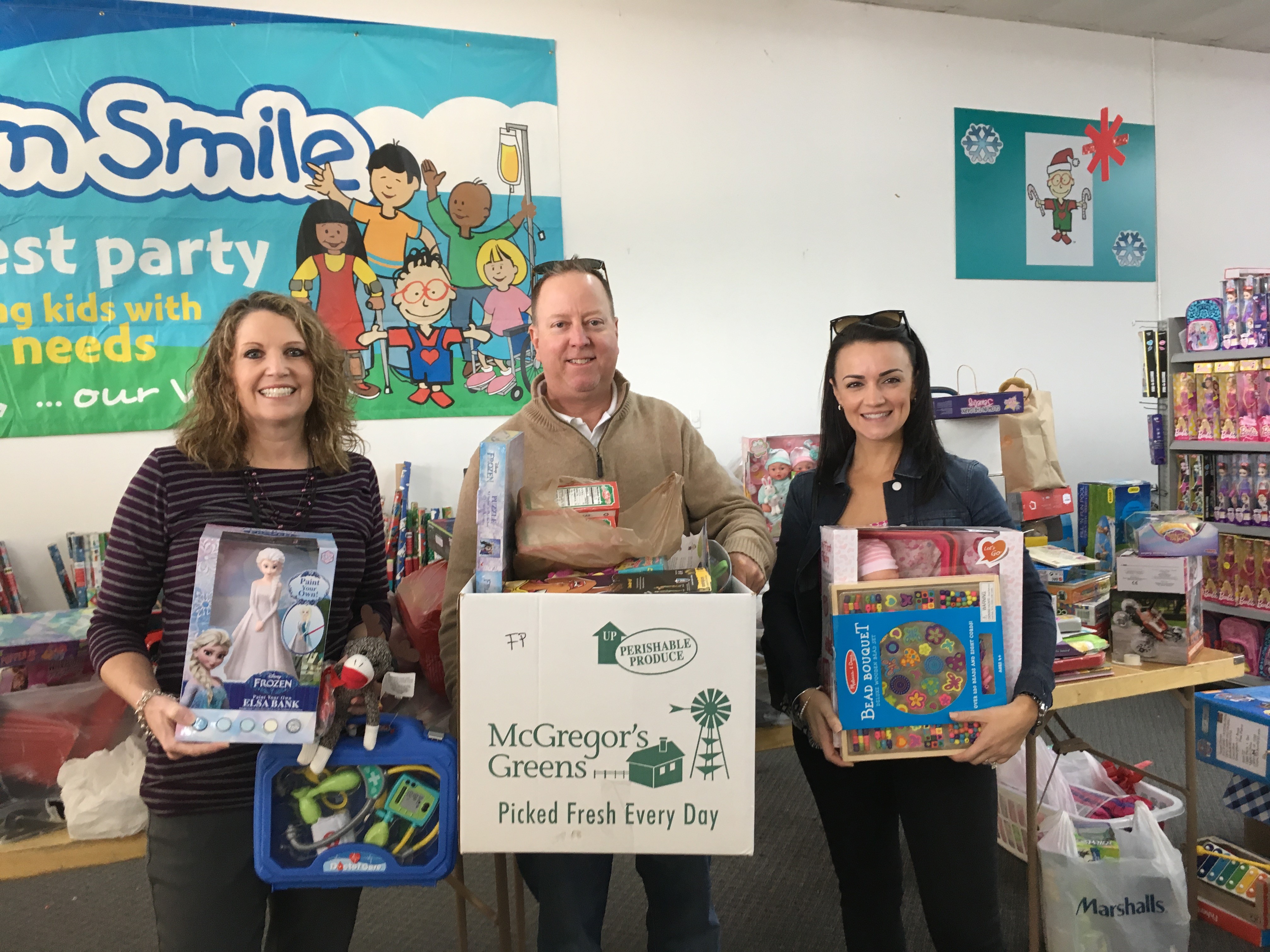 Our National Support Office teamed up with FreshPoint Central Florida to donate hundreds of toys to Nathaniel's Hope this holiday season. The donations provide free toys to share with over 1,000 special needs children in our community, 200 of them at local hospitals, with the hope of making things a little easier for their families this Christmas.
Nathaniel's Hope was founded in 2002 and is dedicated to sharing "the Hope" with kids with special needs (VIP kids) and their families. VIP kids are those with any physical, cognitive, medical, or hidden disability, chronic or life-threatening illness, or those who are medically fragile.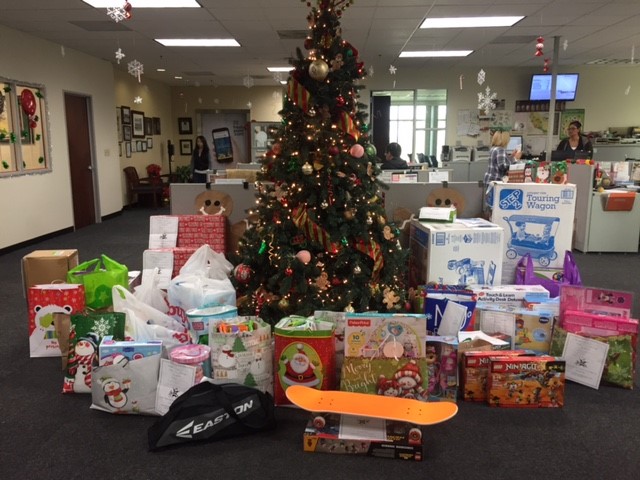 FreshPoint Southern California partners with Concept 7 each year to provide foster children with presents for the holidays, and 2016 marks the 19th year they have worked together to brighten the holidays for these young children. "This year, our employee donations provided presents for over 50 children," says Meghan Tunzi, marketing coordinator at FreshPoint Southern California.
Concept 7 is a family support and treatment center, helping neglected and abused children find foster homes. Not only does Concept 7 provide nurturing rehabilitation homes for these children, they also are a licensed adoption agency. Their name stems from the idea that an effective program must have seven concepts for the participants to heal; rescue, recognition, relationship, responsibility, respect, resolution, and renewal.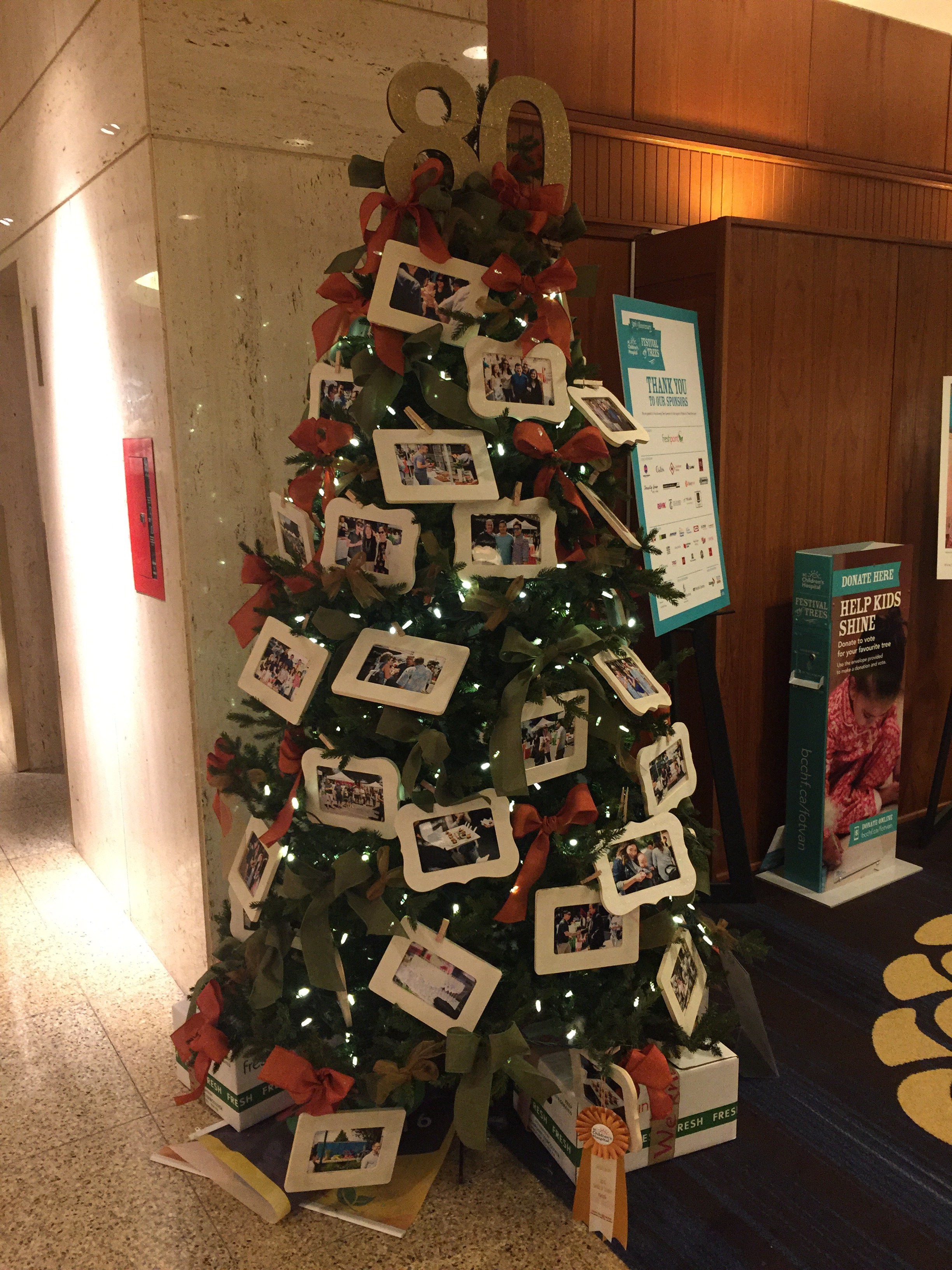 "For the 22nd year in a row, FreshPoint Vancouver has been sponsors for the annual Festival of Trees for the BC Children's Hospital Foundation, and for the 3rd year in a row, we were honored recipients of the Spirit of Giving award, which is given to the organization that raises the most donations! The majority of the donations were from employees," says Yumiko Hayashi, marketing manager at FreshPoint Vancouver. Employees collectively raised over $2,800.
Since 1982, BC Children's Hospital Foundation has worked with children, families, caregivers and hundreds of thousands of British Columbians to raise funds. Through a wide range of fundraising events and opportunities, BC Children's Hospital Foundation is united with its donors by a single, simple passion—to improve the health and the lives of the young people who are cared for by BC Children's Hospital every day.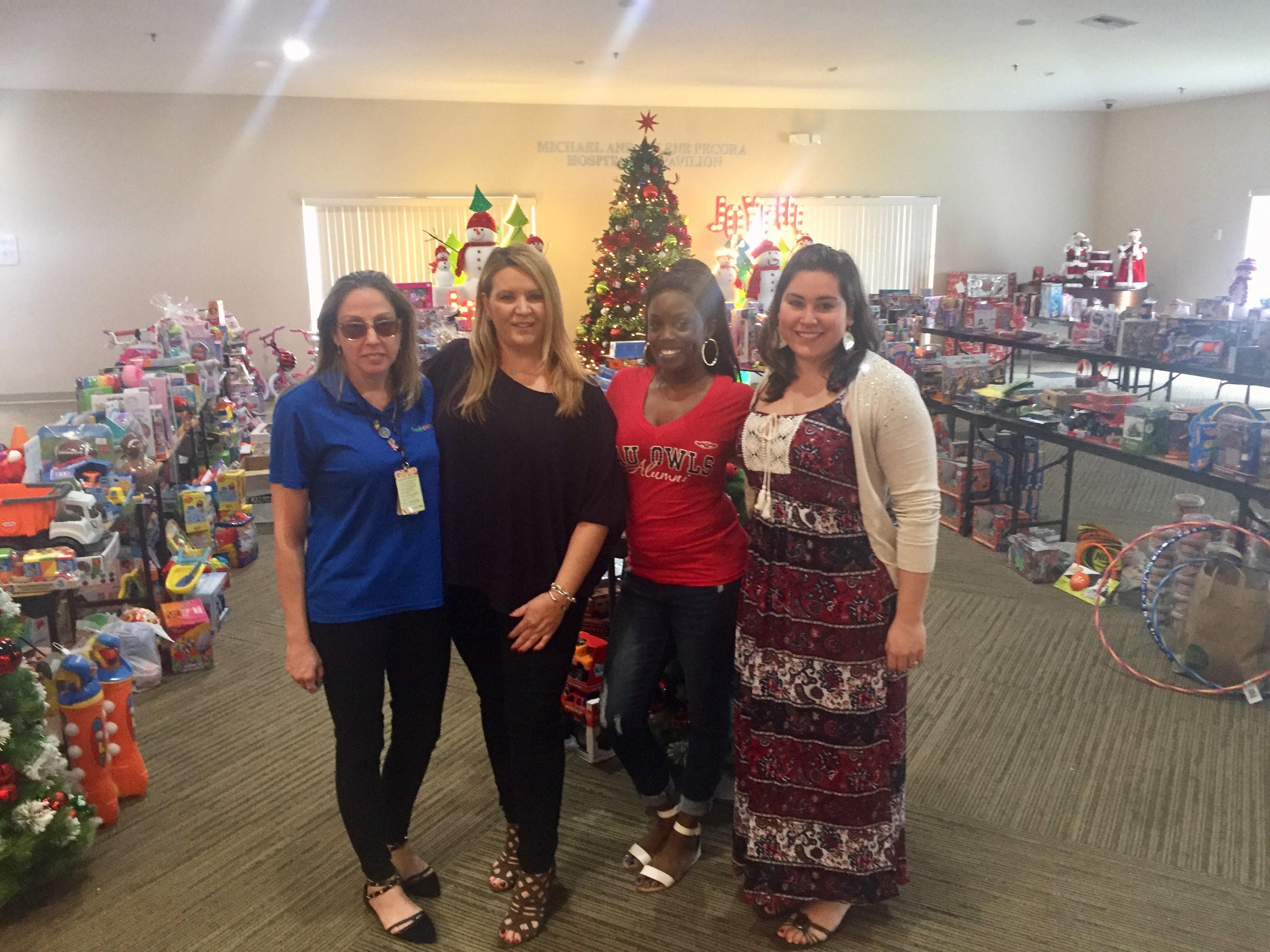 This year FreshPoint South Florida chose the Jim & Jan Moran Family Center benefiting Women In Distress as their Holiday Toy Drive recipient. Employees collectively raised over $500 in gift cards, and items like movie passes, as well as over 500 toys.
Women In Distress's mission is to stop domestic violence for everyone through intervention, education and advocacy. Women In Distress strives to educate the community on domestic violence; they provide shelter and safety for families. The gifts and toys FreshPoint donated help the families enjoy the holidays with dignity at a difficult time.
This year, employees of FreshPoint Dallas donated over 480 toys to The Family Place. "I never dreamed we would collect this many." says Dawn Pegues, regional controller at FreshPoint Dallas. She says, "It took 4 car loads to get them all delivered, and I ended up driving behind one of their trucks yesterday. I am sending a heartfelt thank you to all who participated. These toys will give Christmas joy to so many children in our area."
The Family Place empowers victims of family violence by providing safe housing, counseling, and skills that create independence while building community engagement and advocating for social change to stop family violence.
FreshPoint West Coast Florida and their employees participated in CASA's (Community Action Stops Abuse) "Hope for the Holidays" program by donating toys, toiletries, canned goods, turkeys, and household items.
CASA is a domestic violence shelter located in St. Petersburg. They provide a safe refuge, crisis intervention, professional training, and community education to end domestic violence. They bring hope, peace, and independence to families in South Pinellas County.
"We could not do what we do now during this time of year, without community members like you!" says Kelly Steele from CASA.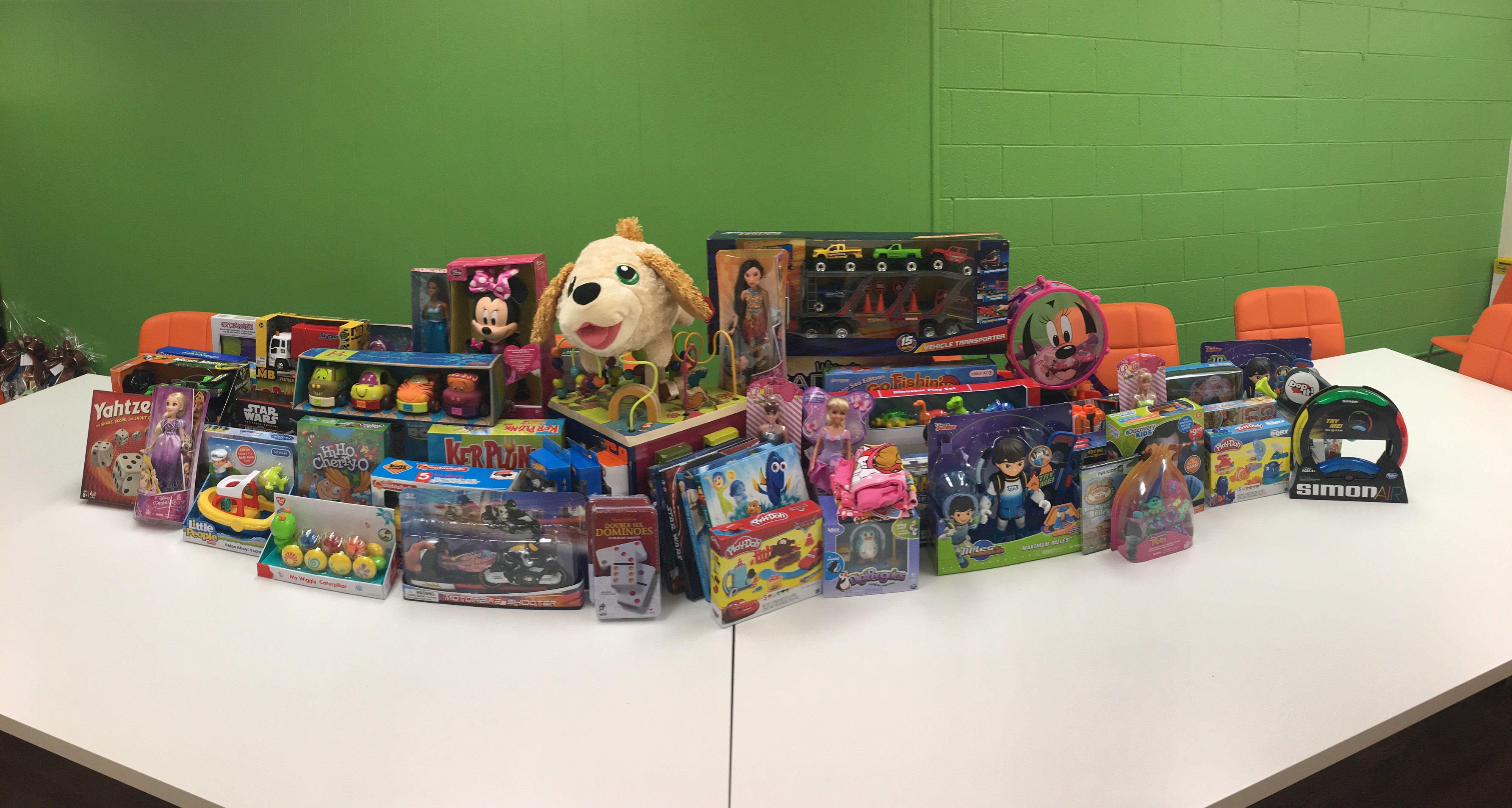 FreshPoint Denver wrapped up their holiday toy drive, donating over 60 toys for distribution to the kids at the Boys and Girls Club of Metro Denver at their Christmas celebration.
The Boys & Girls Clubs of Metro Denver provides kids in our area with opportunities to engage in programs that will help them achieve academic success, take charge of their health by building healthy habits that will stick with them throughout their lives, and foster the skills they need to become leaders in their community. Each year CBS4 asks businesses around Colorado join forces to collect toys for the annual Care 4 Colorado Toy Drive. People from around the state are encouraged to donate new toys, electronics, sporting equipment, and cash to be distributed at the Boys & Girls Clubs' holiday parties so that every child gets a gift this holiday season.
---
A special thanks for the blog post submissions from: Alex Newberg, Kelly Walsh, Dawn Pegues, Clay Wachter, Yumiko Hayashi, Meghan Tunzi, Valerie Cappiali, and Robert Gordon.
Some tools you can use:
Visit freshpoint.com for our seasonal availability guides—and while you are there, check out the FreshPress, our latest market report. Place your orders online with ease at myfreshpoint.com. Did you know you can receive real-time reliable delivery alerts on the day of your delivery? Activate and subscribe at FreshPoint.com/mydelivery
Download our app and take your produce management on the go. Place orders, review flyers, watch videos…all in one spot!
Find out more details about our UBU program, and how we are shining a spotlight on food waste while making value and food safety a priority.
We buy local to strengthen regional economies, support family farms, preserve the local landscape, and to provide fresh-from-the-farm food to our customers. Local.freshpoint.com connects you to your local farmers like never before! Customize your search by zip, city, state, radius…even by crops and growing methods. Pop in your zip code and learn about our local farmers.
Socialize with us!
Did you know we are on YouTube? Head over to our page and check out our 75+ videos. Don't forget to subscribe, and also be a part of our Bell Team—hit the little bell icon to get notifications when we upload new videos.
Follow FreshPoint, Inc. on Facebook, Twitter, Instagram, and LinkedIn…and follow The Produce Hunter on Instagram as she finds the best specialty produce at the Santa Monica Farmers Market.