By FreshPoint

Share this post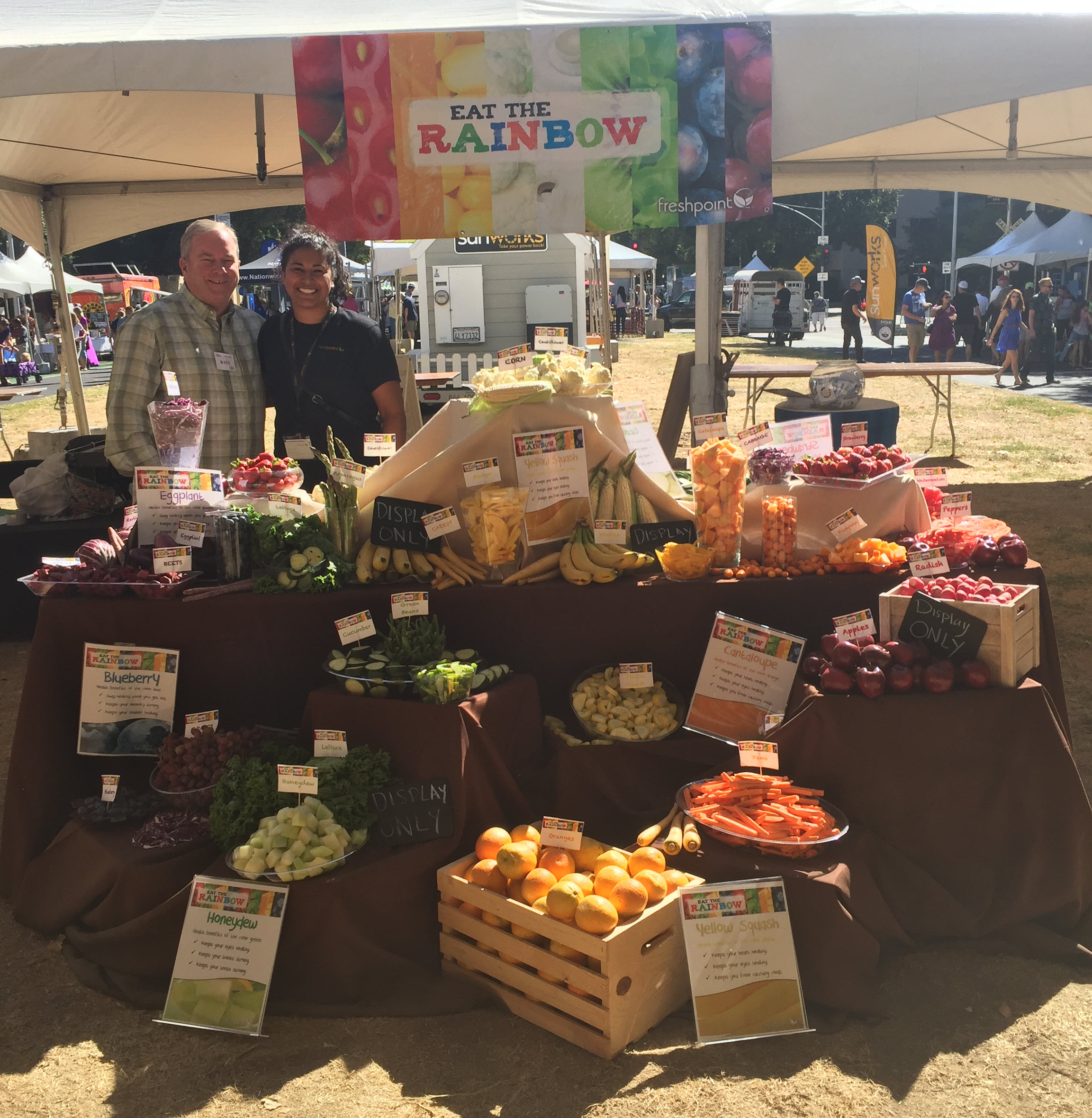 The Farm-to-Fork Capital of the World
The morning started pretty early for the FreshPoint Central California and Sysco Sacramento team who partnered together to bring various educational activities for the whole family at this year's Farm-to-Fork festival in Sacramento, California.
As tables and displays were setup, the space came together with a demonstration stage where local high school students from the ProStart program and Corp Chefs had the opportunity to share with the audience various recipes and tips for cooking with local seasonal produce.
Local High School Ag students taught kids of all ages (including adults) hands-on about the planting process for radishes and carrots—after all, you can't farm without getting your hands dirty.
The importance of eating the rainbow was highlighted for both children and parents in our Eat the Rainbow display. The display showcased how different colors offer various health benefits. Every kid that ate at least one color of the rainbow that morning was praised with a sticker stating: "I ate the Rainbow Today." Children could then turn to the coloring station to color different fruits and vegetables and even got to take home a "Feel Good! Eat Healthy!" coloring book with crayons.
Adults enjoyed taking selfies, family pictures, and even video with the local produce display which included a model-T truck with Fairytale pumpkins from Van Groningen & Sons, peaches from Wawona Packing, and yams from A.V. Thomas, just to name a few of our many local farms. People interested to learn where the produce came from were guided through our new local website Local.FreshPoint.com to meet the farmers.
Our goal for this event was to let the community know that although we are one of the larger distributors of fresh produce, we understand the need to support local businesses and we have committed to partner with local farms to do so. Not only are we able to provide one invoice, one produce delivery, local reporting capabilities (by farm, product, distance), but we are also able to provide peace of mind with our food safety and produce quality standards.
Just one more way our people show passion for produce.
Check out more pictures in our Facebook Album.
---
Blog post submission by Martha Gonzalez, Marketing Coordinator for FreshPoint Central California.