By FreshPoint

Share this post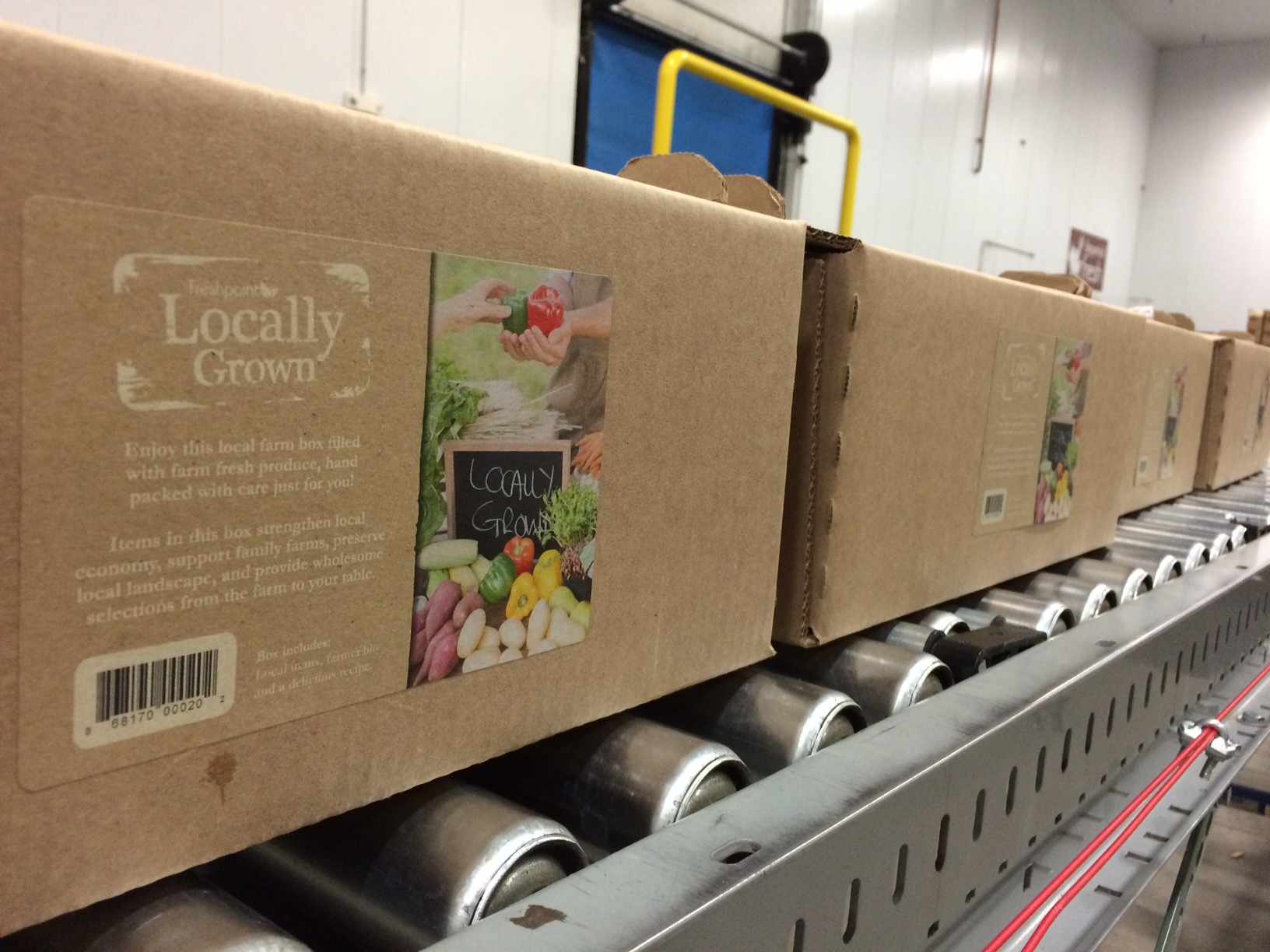 FreshPoint Central California is now Offering Locally Grown Farm Boxes
At FreshPoint, we know the value of working with small farmers and supporting the local economy. Read more about what our Central California location has been doing to promote their Locally Grown farm boxes.
Right from the farmer's field and into their customer's hands.
We know the struggle that small local farmers are facing, aside from having to plant, grow, harvest, and pack; they also have to travel from farmers market to farmers market just to sell a couple of cases. So, back in 2011 our team began to develop a Locally Grown farm box program. We launched the program successfully with some of our health care customers, offering it to their employees. With each season our program has grown a bit more. Today, our 2016 Locally Grown farm box program has now reached beyond health care and into corporate offices. Our small local farms are feeling the relief of not having to carry so many cases to the market.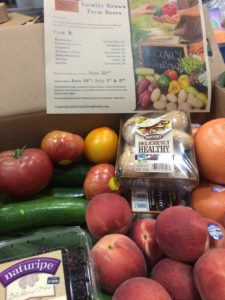 Our program lasts 20 weeks, each week we reach out to our local farms and find out what is growing and is about to be harvested. We are able to capture in each box fresh fruits and vegetables, but may also feature additional local specialties like flavored milk, small batch cheese, artisanal vinegars, organic items and more. The product we get from our local farms is farmer's market quality, meaning we use it all, the small, the big, the odd shape, and the Unusual but Usable™ to minimize our farmer's food waste. Inside each box, we also add a small biography on one of the farmers while featuring a delicious recipe on one or more items within, and we share more recipes on our Facebook page.
Each farm box is different and is filled to the gills!
The box has no subscription fees or weekly obligations. We issue the content a week before orders are due, allowing customers to peruse the content and determine if the featured box is a good fit. After orders are placed, we then have the boxes delivered directly to our customer's establishment the following week.
Beyond offering Locally Grown farm boxes, our customers are offering their associates the opportunity to support and strengthen their local economy, support family farms, preserve the local landscape, and provide wholesome selections to their families from the farm to their table, all from the convenience of their own office.
From FreshPoint Central California and our local farms, thank you!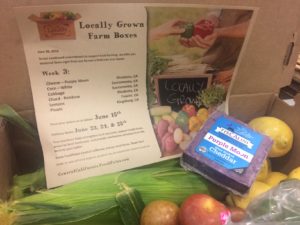 ---
Blog post submission by Martha Gonzalez, Marketing Coordinator for FreshPoint Central California.