By FreshPoint

Share this post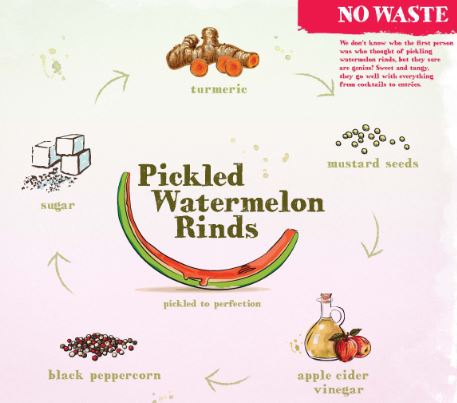 How Watermelon Rinds Changed Phil's Way of Thinking…
Food Waste is a hot topic right now—the numbers are in, and they are staggering.
The USDA estimates food waste at 30–40% of the food supply. Have you ever thought about all of the peelings or trimmings of fresh produce that go into the trash? Phillip Spencer, Culinary Development Specialist of FreshPoint Atlanta, had some thoughts on the subject after encountering watermelon rinds, and it changed his way of thinking…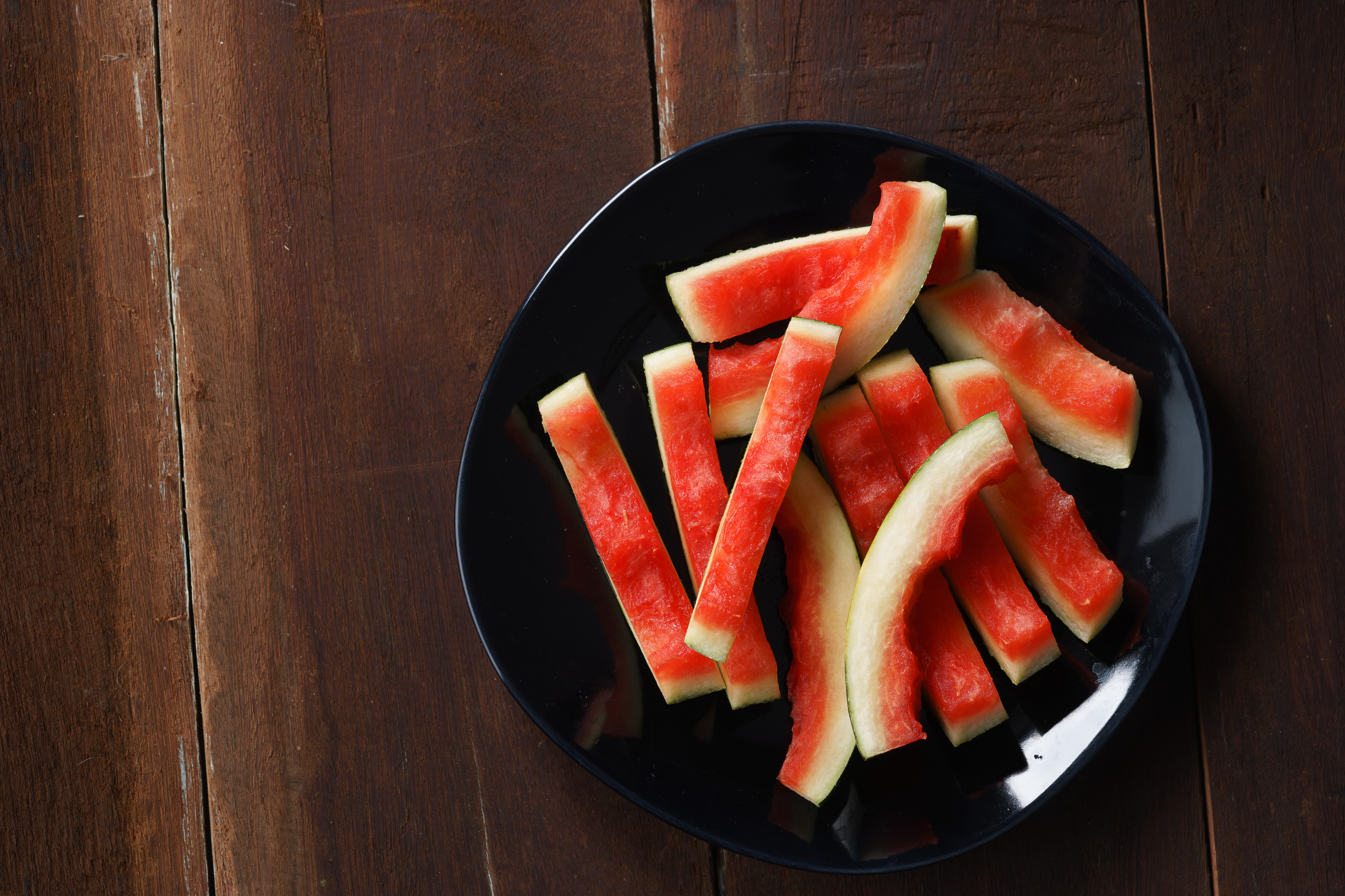 I hate throwing things away. I hate trash. I even hate the word trash. I've always been the kind of chef that liked to use every part of an animal. Why would you throw away parts of an animal that were raised and slaughtered for you to eat? It just didn't seem right at all. Anyone can sear a filet, or a scallop, or grill a pork chop, but, in my mind, it takes a real chef to cook pig ears, tails, or tuna collars. I was a chef that could make a delicious meal out of anything and I loved to prove it. I was so proud that I was able to turn one man's trash into a delicious meal. I was a chef's chef! And then one day I was cubing watermelon. They were beautiful and locally grown. I peeled them, cubed them, and threw the scraps in the trash without hesitation. And then, it hit me like a ton of bricks.
I was disrespecting a living thing that was slaughtered for me to eat. What was different about this melon? Why was I so ready to throw away part of this living organism while I was so hesitant to throw away parts of another? I looked around the kitchen and other items began to take on a new light. Potato skins, watermelon rinds, seeds, carrot tops—they all could be used for something delicious. Why couldn't we use the watermelon rinds?
I was cubing the melon for a watermelon salad, and I needed a bit of acid to cut through the goat cheese on the salad…why not make watermelon rind pickles?
Thus began a new chapter of my career.
There is never a shortage of waste in a kitchen, especially in the produce department. I was no longer only a nose to tail chef…I was now a root to stem chef! Why wouldn't you do something that was the right thing to do? Why wouldn't you do something that would help your bottom line? So, let's get out there, find some waste, and let's make something delicious out of it!
Phil's Watermelon Rind Pickles
| | | | | |
| --- | --- | --- | --- | --- |
| Unit | Quantity | Ingredient | Unit cost* | Extension |
| Pound | 1 | Watermelon Rind | .42 | .42 |
| Cup | 1 | Apple Cider Vinegar | .43 | .43 |
| Cup | 1 | Sugar | .24 | .24 |
| Tbls | 2 | Mustard Seeds | .10 | .20 |
| Tbls | 1 | Turmeric | .08 | .08 |
| Tbls | 1 | Celery Seeds | .08 | .08 |
| Tbls | 1 | Black Peppercorns | .05 | .05 |
| | | | Total Cost | 1.5 |
| | | | Menu Price | .09/oz |
| | | | Food Cost | |
Cut away all green parts of the watermelon rind. Dice into 1"x1" cubes.
Combine vinegar and sugar and bring to a boil. Boil 1 minute while whisking until sugar is dissolved. Add other spices and simmer for 2 minutes.
Add watermelon rind cubes, simmer for 5 minutes, and turn off heat. Allow mixture to cool.
Ladle into mason jars and seal according to manufacturer's instructions or place in sealed containers in refrigerator.
These pickles will keep three months refrigerated, but are best 3-5 days after.
*Pricing listed is a generic sample, meant to be used as a guide, and subject to change.
Contact your Marketing Associate about adding watermelon to your next order. If you are not a customer, find out how to become one today!
---
Content provided by Philip Spencer, the Culinary Development Specialist for FreshPoint Atlanta. He has spent 16 years in kitchens, working under numerous James Beard Award winning chefs, and he loves to talk about produce with customers. Follow FreshPoint Atlanta on Facebook and Instagram.
Some tools you can use:
Visit freshpoint.com for our seasonal availability guides—and while you are there, check out the FreshPress, our latest market report. Place your orders online with ease at myfreshpoint.com. Did you know you can receive real-time reliable delivery alerts on the day of your delivery? Activate and subscribe at FreshPoint.com/mydelivery
Download our app and take your produce management on the go. Place orders, review flyers, watch videos…all in one spot!
Find out more details about our UBU program, and how we are shining a spotlight on food waste while making value and food safety a priority.
We buy local to strengthen regional economies, support family farms, preserve the local landscape, and to provide fresh-from-the-farm food to our customers. Local.freshpoint.com connects you to your local farmers like never before! Customize your search by zip, city, state, radius…even by crops and growing methods. Pop in your zip code and learn about our local farmers.
Socialize with us!
Did you know we are on YouTube? Head over to our page and check out our 75+ videos. Don't forget to subscribe, and also be a part of our Bell Team—hit the little bell icon to get notifications when we upload new videos.
Follow FreshPoint, Inc. on Facebook, Twitter, Instagram, and LinkedIn…and follow The Produce Hunter on Instagram as she finds the best specialty produce at the Santa Monica Farmers Market.