By FreshPoint

Share this post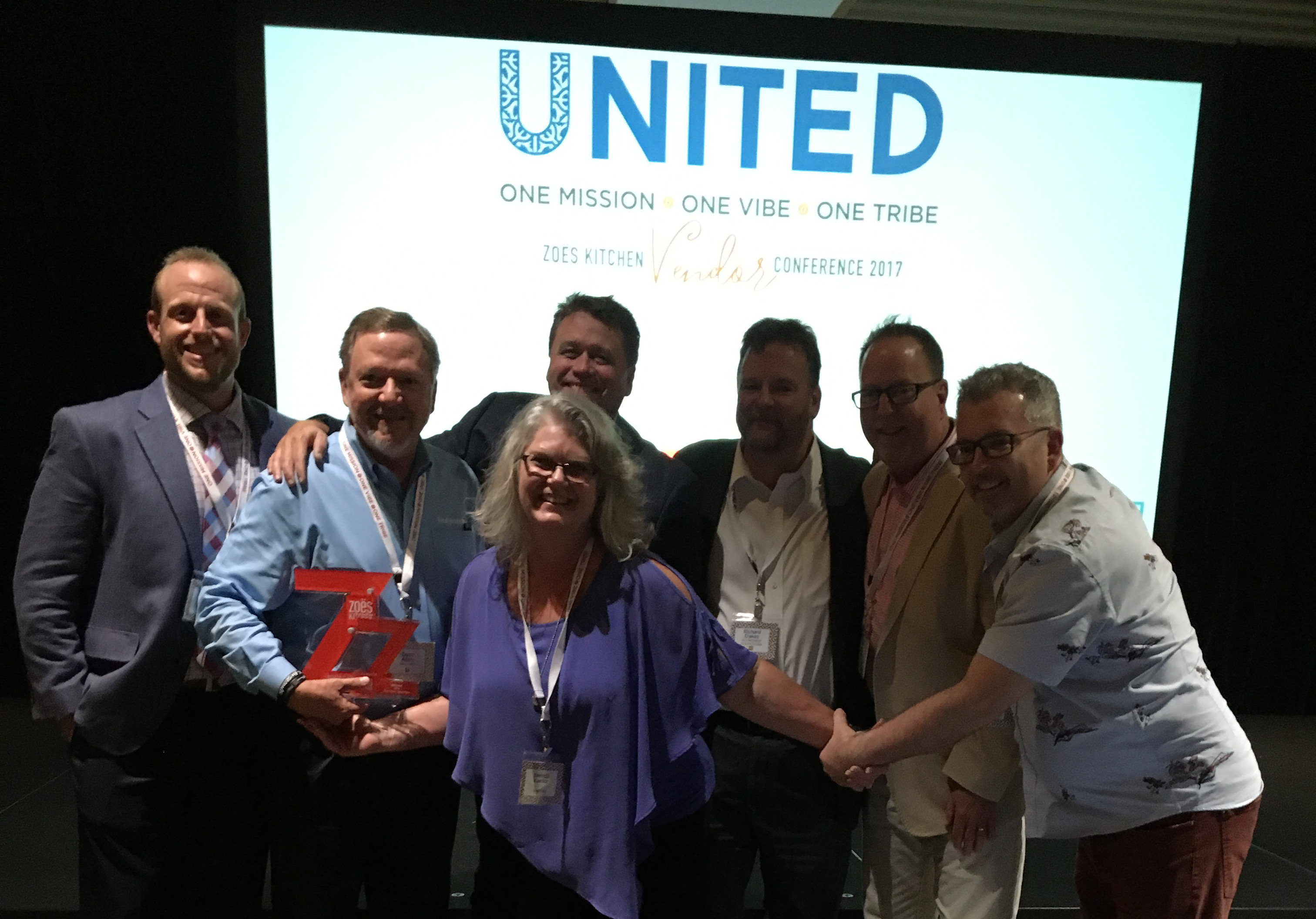 What it means to be your customer's most valued and trusted business partner
How do you get to be your customer's most valued and trusted business partner?
When you have a customer, on a stage, that tells the audience they "simply wouldn't know what to do without this individual's daily attention to detail and ability to bring solutions when problems arise," you take notice.
We can't make it without the true teamwork of our people, and their passion for produce.
Ted Beall, the Vice President of Sales, shares his story about our team and how we arrived at this stage.
It was a big night for FreshPoint at Zoë's Kitchen's annual conference.
We were fortunate to be awarded not one, but two major awards during the vendor awards presentation. 
After several rounds of awards came the award for MVP of the Year (Most Valuable Partner).
They announced the award winner as Dave Allen, account director.
Needless to say Dave is never at a loss for words, and he made a great acceptance speech. We are so proud of you Dave!
The last award of the evening was the Best in Class award. This award was given to the most outstanding partner for Zoë's Kitchen. Richard Oakes took the stage, and gave the legendary story of the "30 Day Challenge." Richard explained how this vendor was called in and executed the near impossible by onboarding 160 restaurants within 30 days. Richard noted that not only was the challenge accepted, but the expectations by far exceeded by the near perfect execution of the rollout.
They announced the winner: FreshPoint!
This award is a true team effort through the commitment of each FreshPoint operating company during the roll-out as well as the ongoing efforts to remain Zoë's Kitchen's most trusted and valued business partner.
Zoë's Kitchen continues to grow at an unbelievable pace. They are currently at 233 locations.
---
Image and content provided by Ted Beall, the Vice President of Sales of FreshPoint, Inc.
Check out Zoë's Kitchen online, and get social with them on Facebook, Twitter, Instagram, and LinkedIn.
Follow FreshPoint, Inc. on Facebook, Twitter, Instagram, and LinkedIn.