By FreshPoint

Share this post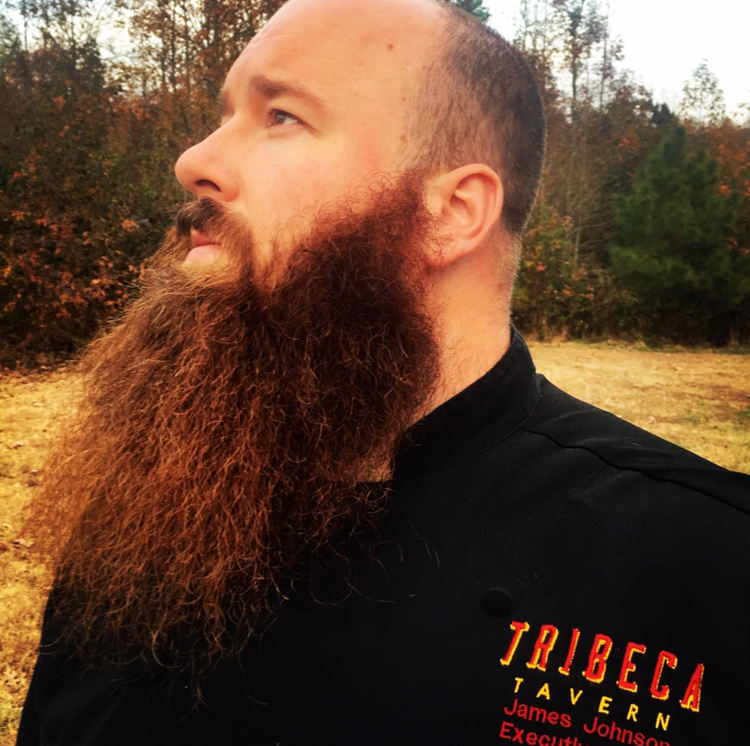 Chef Story—James Johnson, Executive Chef of Tribeca Tavern in Cary, NC
"You can create a lot of smiles when you cook with heart."
We talk to chefs for their orders or see them in the mornings as they're opening the kitchen, but we rarely get to hear their personal stories. James Johnson is the Executive Chef at Tribeca Tavern and shared his chef story with us.
Why did you decide to become a chef?
"The biggest thing that led me to be a chef was the death of a really good friend, Henry Sanchez. We had gone to school together in Garner. He joined the Marines and was serving his second tour of duty when he passed. He never liked how I decided not to pursue further education. After his death, I was told that he included me in his will—he decided I needed to advance myself. This selfless act got me into culinary school and on the path I'm currently on."
What is your favorite dish to eat or prepare at Tribeca?
"My favorite thing would be the Southern Lovin' Burger. The combination of fried green tomatoes, goat cheese, and Balsamic reduction is amazing."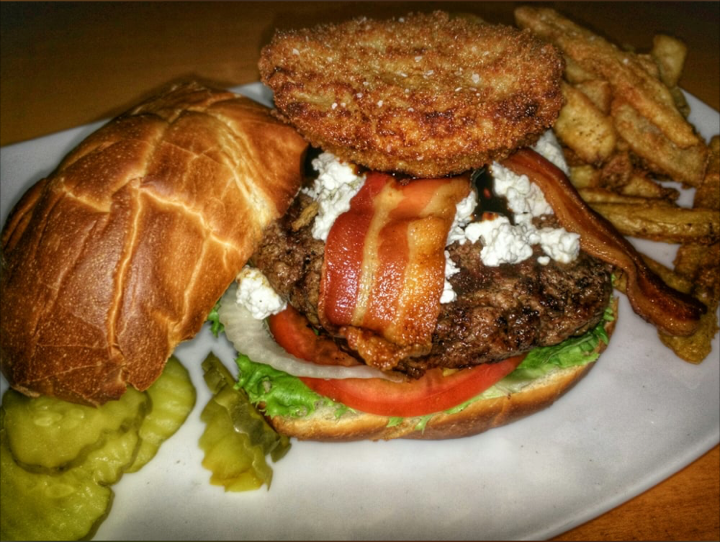 What do you like to do when you are away from the kitchen?
"Spend time with my wife and two sons. This business can be taxing. It's good to have balance and make time for the important things."
When are you happiest at work?
"When I'm interacting with guests. You can create a lot of smiles when you cook with heart."
Why do you choose to buy your produce from FreshPoint?
"FreshPoint is a great company. Interacting with a lot of the same people over the years has developed a trusting relationship. I know you will provide quality ingredients for my kitchen, and from there to the guests."
We agree with you James, you really cook with you heart. We love hearing the chef story of each of our partners, and why they love to do what they do. Everyone has a story. Send us your story.
---
Chef story image and content contributed by FreshPoint Raleigh and Tribeca Tavern Executive Chef James Johnson. Check out everything that's going on at FreshPoint Raleigh on their Facebook and Twitter pages.
Tribeca Tavern
http://tribecatavernnc.com/
500 Ledgestone Way
Cary, North Carolina 27519
Some tools you can use:
Visit freshpoint.com for our seasonal availability guides—and while you are there, check out the FreshPress, our latest market report. Place your orders online with ease at myfreshpoint.com. Did you know you can receive real-time reliable delivery alerts on the day of your delivery? Activate and subscribe at FreshPoint.com/mydelivery
Download our app and take your produce management on the go. Place orders, review flyers, watch videos…all in one spot!
Find out more details about our UBU program, and how we are shining a spotlight on food waste while making value and food safety a priority.
We buy local to strengthen regional economies, support family farms, preserve the local landscape, and to provide fresh-from-the-farm food to our customers. Local.freshpoint.com connects you to your local farmers like never before! Customize your search by zip, city, state, radius…even by crops and growing methods. Pop in your zip code and learn about our local farmers.
Socialize with us!
Did you know we are on YouTube? Head over to our page and check out our 75+ videos. Don't forget to subscribe, and also be a part of our Bell Team—hit the little bell icon to get notifications when we upload new videos.
Follow FreshPoint, Inc. on Facebook, Twitter, Instagram, and LinkedIn…and follow The Produce Hunter on Instagram as she finds the best specialty produce at the Santa Monica Farmers Market.