By Karen Beverlin, The Produce Hunter

Share this post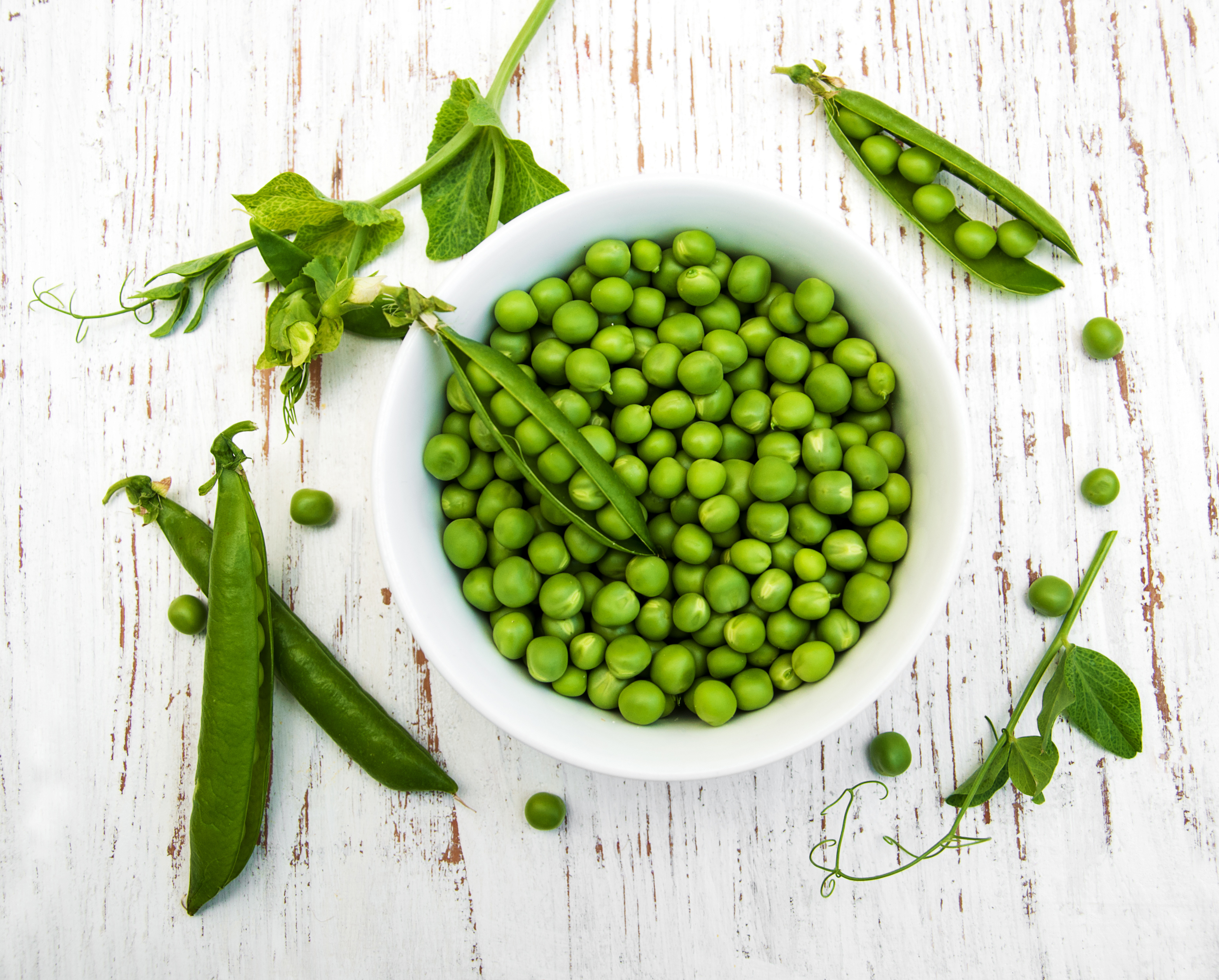 Spring has sprung and that means it's time for English (or garden) peas to grace your menus. You can serve them raw, but they also cook perfectly in just a couple of minutes. Take advantage of the herbaceous and grassy flavor of English peas and treat them simply with a pat of good butter or cream.
English peas are versatile—crank up the flavor with bacon or prosciutto, they marry perfectly with cream, and they stand up well in pasta or risotto dishes. However you want to use them, sprinkle a bit of spring into your dishes with English peas.
What does The Produce Hunter have to say about peas?
"English Pea, garden pea, green pea. Whatever you like to call them, there is evidence that they were cultivated as long ago as 5,700 B.C. They are descended from the wild form, which is indigenous to the Eastern Mediterranean and to the Middle East. Only about 5 percent of the pea crop reaches the fresh market the vast proportion of the remainder finds its way into the food processing industry for canning, drying, and freezing in particular.
Commercially, peas are classified as wrinkled, round or smooth, and edible-pod peas. English Peas are round peas. Because of their high starch content, they taste slightly starchier and a little less sweet than Sugar Snap peas. Good partners for peas include butter, dark sesame and roasted peanut oils, dill, chives, chervil, parsley, basil, mint, ginger, garlic, shallots, onions, asparagus, turnips, fava beans, and scallions. English peas can be steamed, boiled, stir-fried, made into soups, and blanched and tossed into salads and pastas."
Spring is here!

---
Follow us on Facebook, Twitter, and LinkedIn, and find the best of the Santa Monica Farmers Market every week with The Produce Hunter on Instagram.