By FreshPoint

Share this post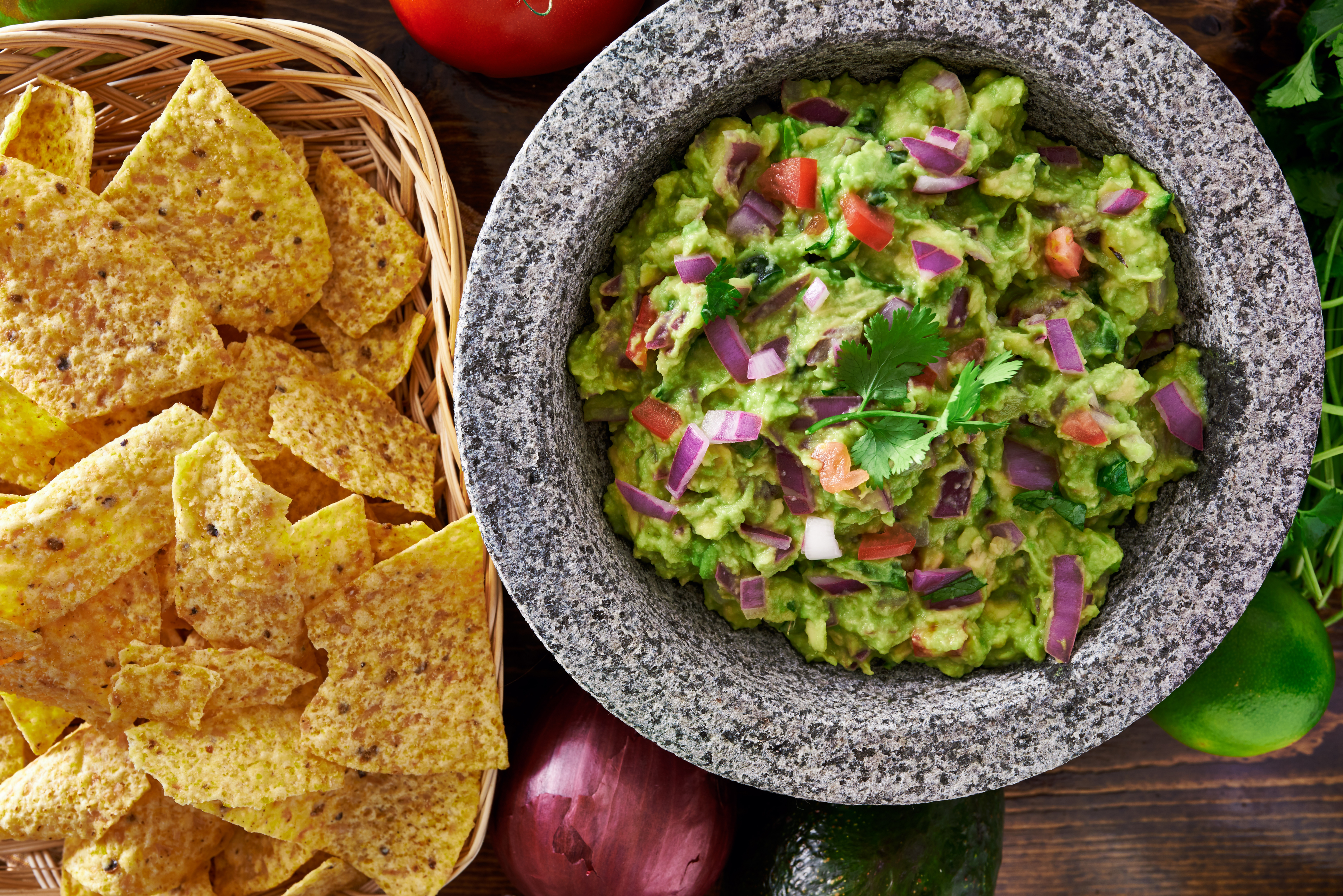 Avocados: from relatively unknown superfruit to menu super star
Avocados are the.hot.item.
There is even a restaurant called Avocaderia, dedicated to all things avocado.
So, it's no surprise that for Game Day, avocados are flying off the shelves. We're talking, a record-breaking $50 million in sales for 2017. Along with wings, no Game Day party is complete without a huge bowl of guac.
But avocados weren't always synonymous with Game Day. As a matter of fact, avocados weren't really a popular fruit at all, regardless of football.
"In reality, it was all part of an aggressive, years-long crusade by a team at the PR firm Hill & Knowlton, whose sole mission was to put avocados on the map among everyday Americans," writes Olga Khazan in The Selling of the Avocado.
They've come a long way since, all the way to the coveted commercial spot during Game Day–and it really doesn't get much bigger than that. Check out last year's commercial, it's pretty funny. The secret's out, avocados  have good fat.
Market Swings
If you have been an avid reader of The FreshPress, it's no doubt you have seen the market's ups and downs. Avocados have been on alert numerous times this past year, primarily due to lack of volume. You all just can't get enough of these guys.
Thankfully, during the past several weeks the market has eased and the outlook for the next six months is looks good, and that's great news for party-goers.
But enough about that, let's talk about eating them.
Everyone knows a basic guacamole recipe: onions, tomatoes, lime juice, cilantro, salt and pepper, this is a basic recipe to build on. You can keep it simple, fire it up with chili peppers, or you can get creative–the creamy and mild flavor profile of avocados can easily run the gamut of ingredients. Just know when you start to get creative, like say, when the New York Times added peas to their recipe, expect opinions.
The truth is, they are a year-round hot item.
One of the hot food trends for 2018 is veggie-centric and clean eating, and there is no denying that avocados are one of the trendiest of ingredients. A quick Internet search reveals an array of dishes: avocado slices artfully arranged in Buddha bowls, baked with eggs, and on toast. You can't forget avocado toast. Of which, became a hot topic when Time wrote this article.
Avocados have also have become an invaluable ingredient for replacing dairy.
With the demand for clean eating, plant-based, dairy-free, or vegan diets, comes an increase of non-dairy menu dishes.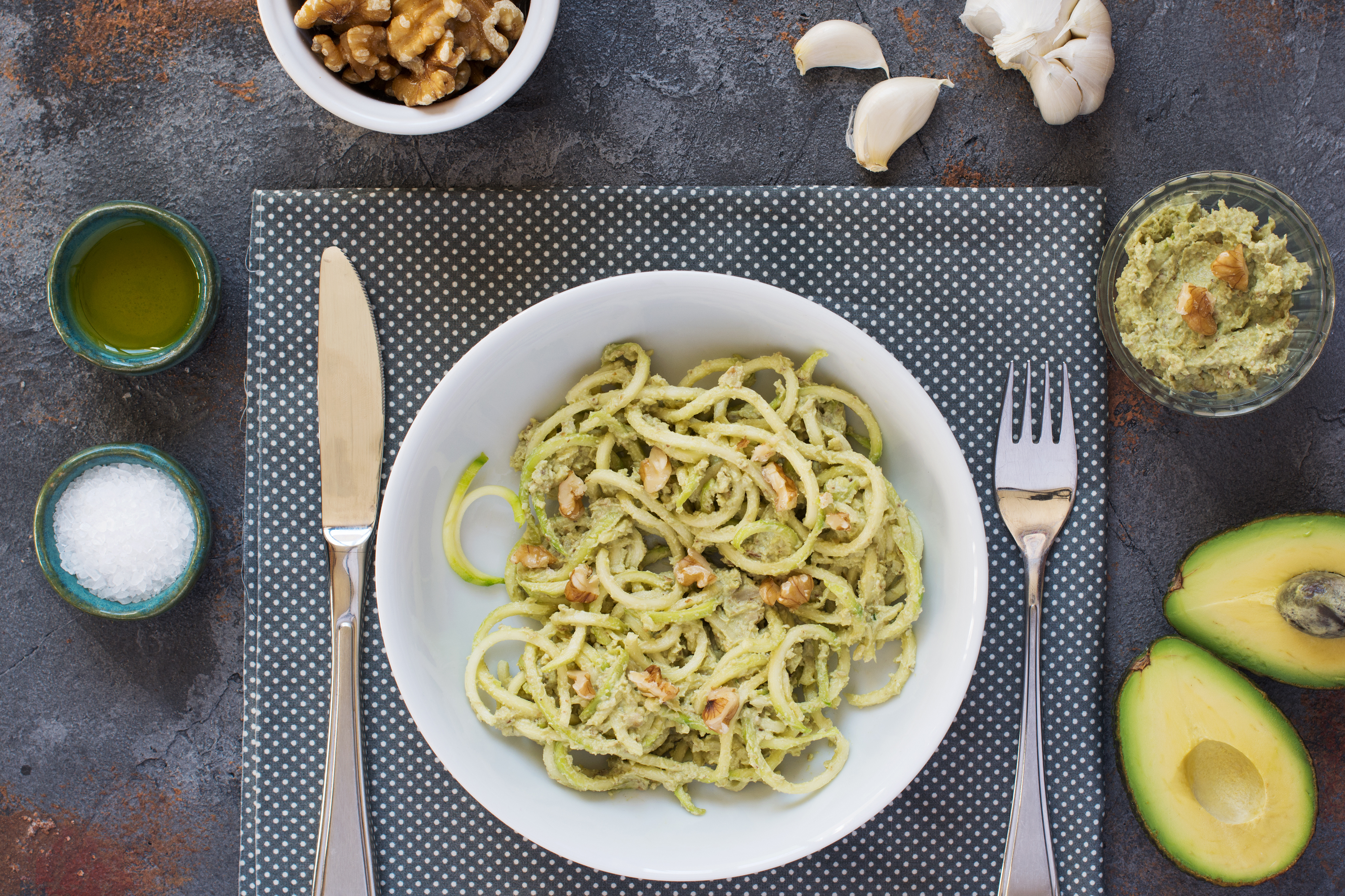 And these diners crave comfort or rich foods. Mashed avocados play defense as an alternative for butter, cream, cheese, or the binding power of mayonnaise. They lend themselves to all things creamy: think in pastas like Alfredo or mac and cheese, in bound salads (like with shrimp), replacing mayo on sandwiches, or even in sweet desserts.
Desserts?
Yes. There are recipes for cake frosting, ice cream (hey, he had a recipe…), puddings, and even chocolate avocado mousse.
Avocados can tackle your menu from breakfast, snacks, dips, sandwiches, entrees, and make a touchdown to desserts. Did you know? …adding avocados to your menu playbook can even help boost sales.
Contact your Marketing Associate about adding avocados to your next order. If you are not a customer, find out how to become one today!
---
Article by Lisa Pettineo.
Some tools you can use:
Visit freshpoint.com for our seasonal availability guides—and while you are there, check out the FreshPress, our latest market report. Place your orders online with ease at myfreshpoint.com. Did you know you can receive real-time reliable delivery alerts on the day of your delivery? Activate and subscribe at FreshPoint.com/mydelivery
Download our app and take your produce management on the go. Place orders, review flyers, watch videos…all in one spot!
Find out more details about our UBU program, and how we are shining a spotlight on food waste while making value and food safety a priority.
We buy local to strengthen regional economies, support family farms, preserve the local landscape, and to provide fresh-from-the-farm food to our customers. Local.freshpoint.com connects you to your local farmers like never before! Customize your search by zip, city, state, radius…even by crops and growing methods. Pop in your zip code and learn about our local farmers.
Socialize with us!
Did you know we are on YouTube? Head over to our page and check out our 75+ videos. Don't forget to subscribe, and also be a part of our Bell Team—hit the little bell icon to get notifications when we upload new videos.
Follow FreshPoint, Inc. on Facebook, Twitter, Instagram, and LinkedIn…and follow The Produce Hunter on Instagram as she finds the best specialty produce at the Santa Monica Farmers Market.