By FreshPoint

Share this post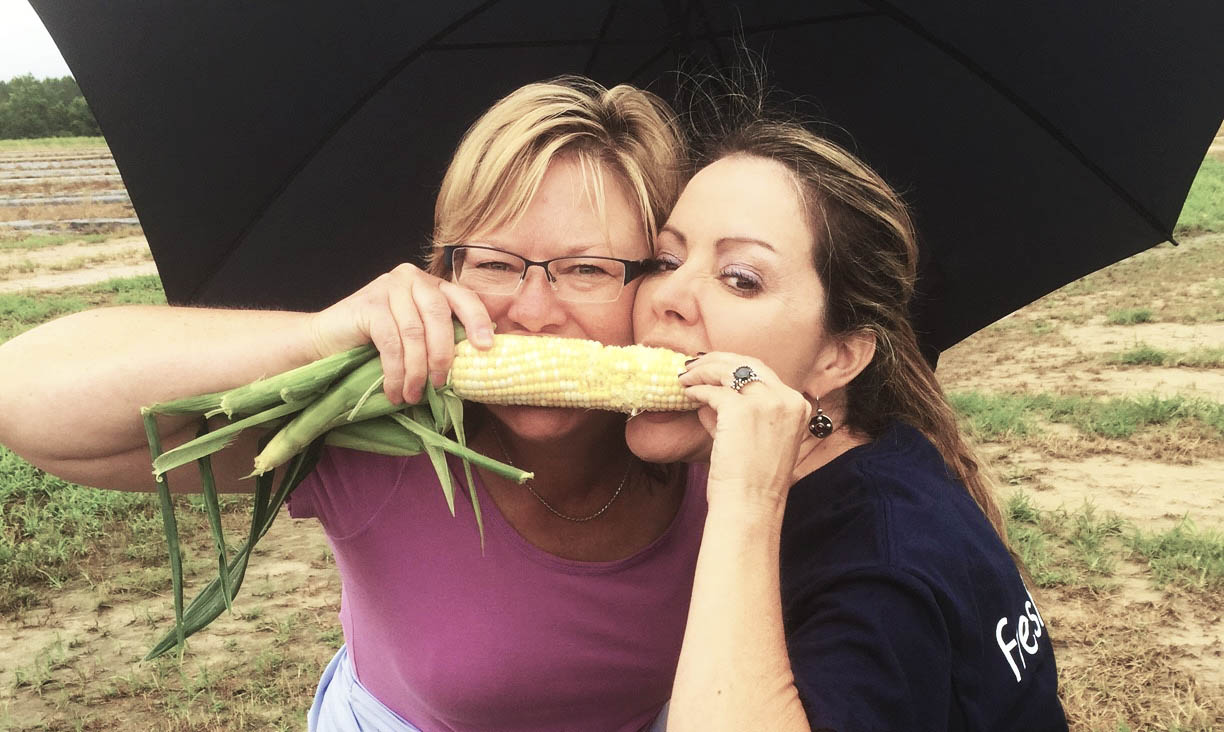 Apprentice Diary: Entry two—Visiting one of our sustainable agriculture farmers
When we talk about sustainability, we don't just mean the environment—our employees are our greatest asset, and the foundation to our great success.
We work with internships, local schools and colleges for placement, and various in-house leadership programs throughout the year, developing people with a passion for produce. In this diary series, Maria Elisa Vollmer will be sharing her experiences as she works as an apprentice on specific goals with FreshPoint Raleigh.
---
As part of FreshPoint Raleigh's effort to connect with the local community, we took a twist on our monthly sales meetings and hosted a farm tour with one of our sustainable agriculture farmers.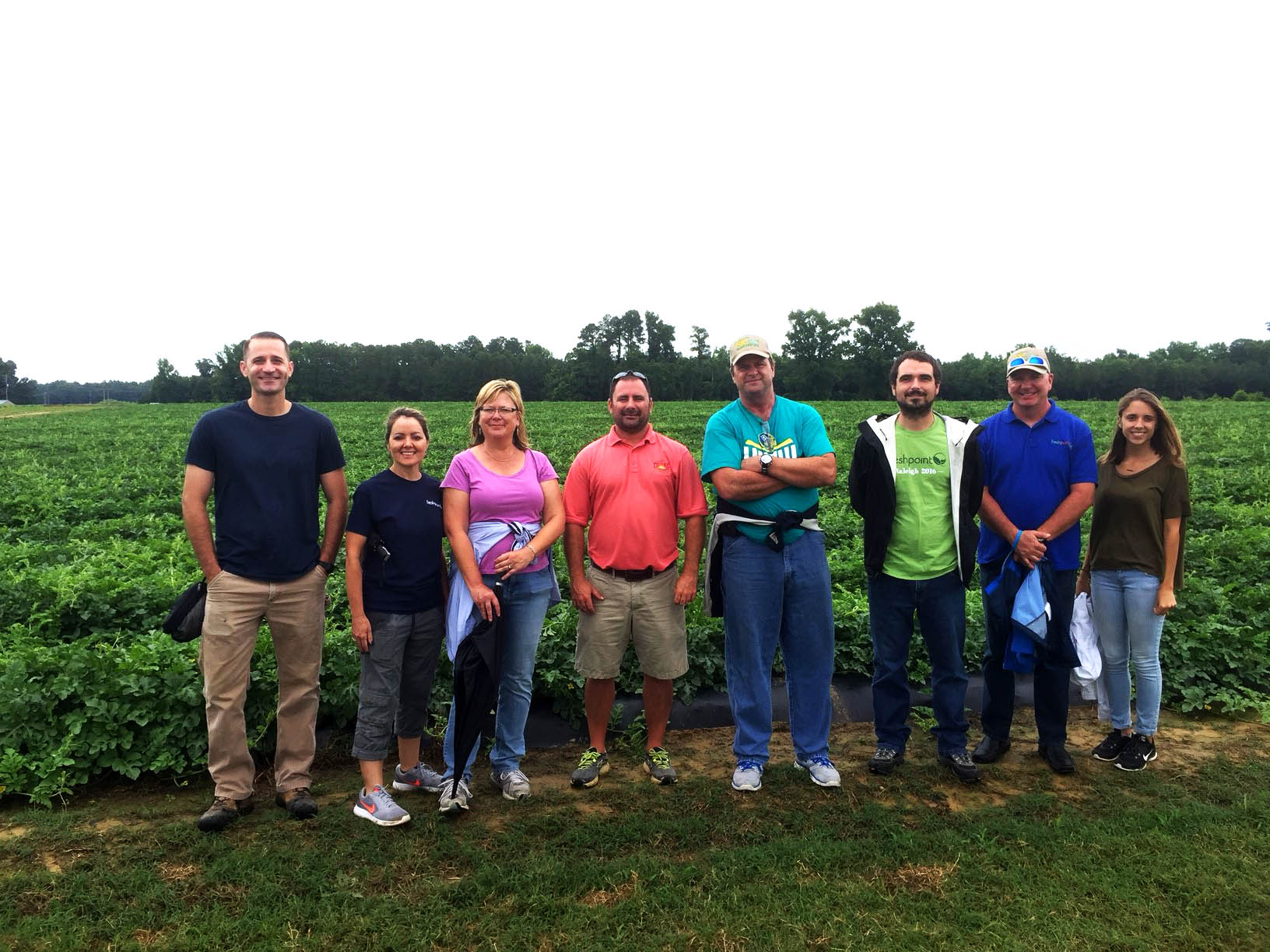 The entire sales team recently visited one of our sustainable agriculture farmers James Sharp of FreshPik Produce in Kenly, North Carolina. James showed us around his 300 acre farm which is currently growing personal watermelons, seedless watermelons, and sweet — very sweet! — corn that we personally picked and tasted.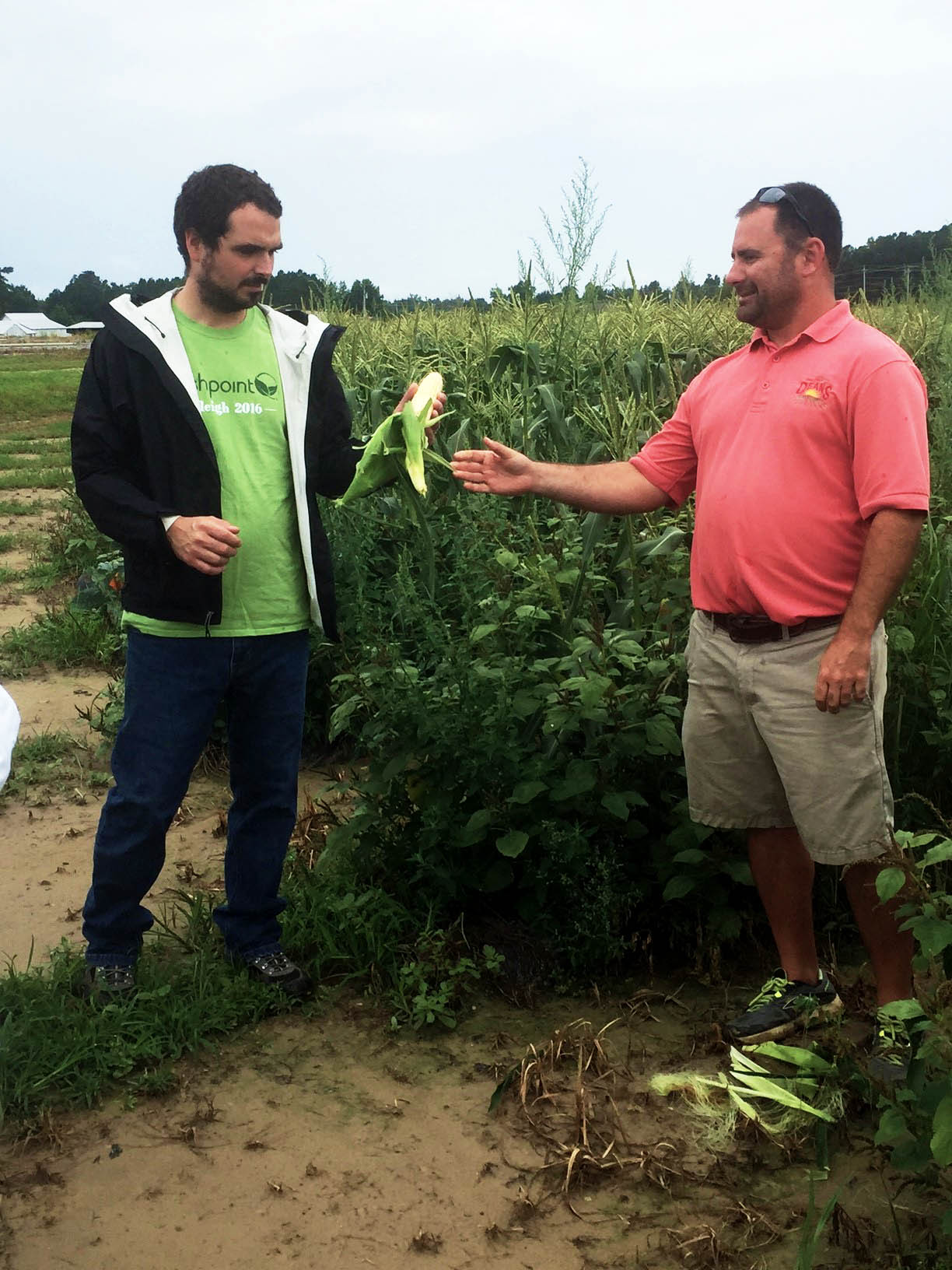 During the tour, we learned that even as a conventional farmer, James goes above and beyond to implement practices that promote the health of the soil and his crops.  To save water, he uses black plastic mulch and drip irrigation to conserve soil moisture and limit evaporation. James later reuses the plastic for other crops. He also rotates his crops every growing season for a healthier and more nutrient-rich soil.
Next time we visit, he may be growing cabbage or romaine in the field where the corn is currently growing.
To control pests, he only uses organic pesticides — which derive from natural sources — and since pollination is a necessity for farming, James rents bee hives to help his crops reproduce. With all of these methods in mind, this is why we consider James one of our sustainable agriculture farmers.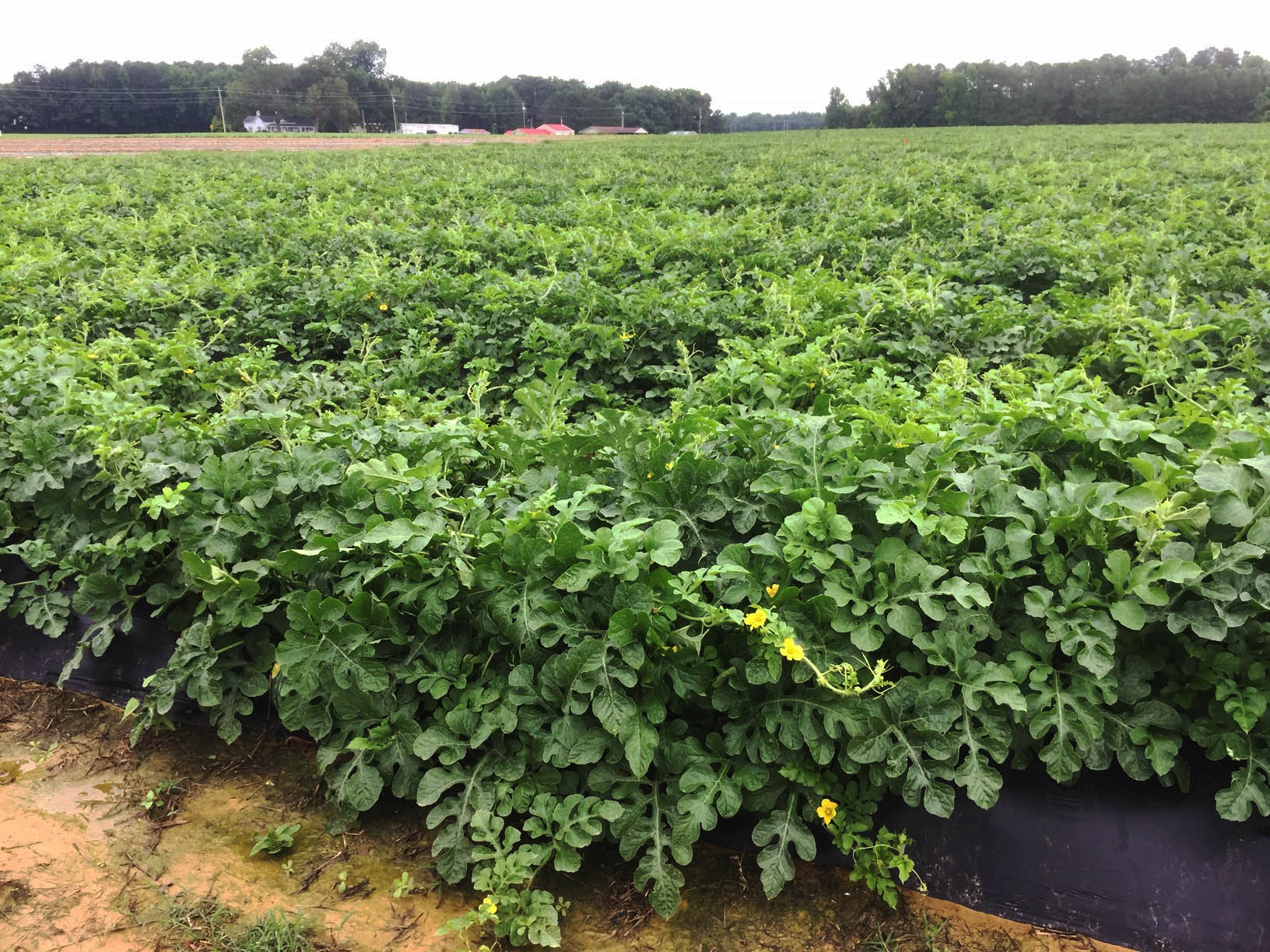 The farm visit was a great opportunity for us to understand how our products are grown and the amount of work, sweat, and time that it takes to get all that beautiful produce to our warehouse and then out for distribution to the best foodservice customers in the area.
By being personally in touch with our farmers, we are better able to convey the importance of supporting local farming to chefs. For our next farm tour, we hope more chefs will join us.
For "farm to fork" to come full circle, it is important that chefs and servers can also communicate with their customers about where their meal is coming from and how it was produced.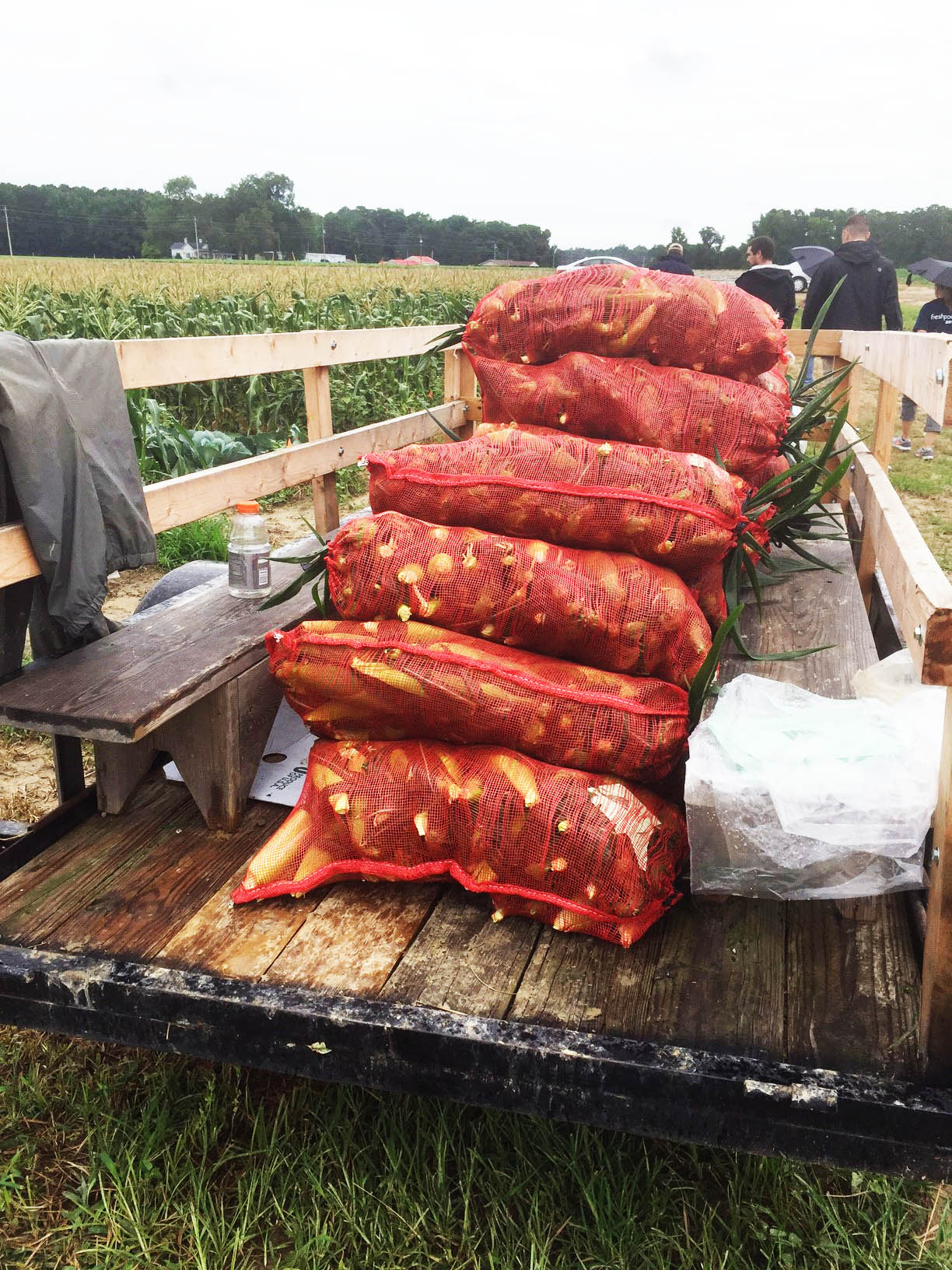 ---
Images and content contributed by Maria Elisa Vollmer, NCGT Summer Apprentice, FreshPoint Raleigh. Follow FreshPoint Raleigh on Facebook  and Instagram.
Some tools you can use:
Visit freshpoint.com for our seasonal availability guides—and while you are there, check out the FreshPress, our latest market report. Place your orders online with ease at myfreshpoint.com. Did you know you can receive real-time reliable delivery alerts on the day of your delivery? Activate and subscribe at FreshPoint.com/mydelivery
Download our app and take your produce management on the go. Place orders, review flyers, watch videos…all in one spot!
Find out more details about our UBU program, and how we are shining a spotlight on food waste while making value and food safety a priority.
We buy local to strengthen regional economies, support family farms, preserve the local landscape, and to provide fresh-from-the-farm food to our customers. Local.freshpoint.com connects you to your local farmers like never before! Customize your search by zip, city, state, radius…even by crops and growing methods. Pop in your zip code and learn about our local farmers.
Socialize with us!
Did you know we are on YouTube? Head over to our page and check out our 75+ videos. Don't forget to subscribe, and also be a part of our Bell Team—hit the little bell icon to get notifications when we upload new videos.
Follow FreshPoint, Inc. on Facebook, Twitter, Instagram, and LinkedIn…and follow The Produce Hunter on Instagram as she finds the best specialty produce at the Santa Monica Farmers Market.