By FreshPoint

Share this post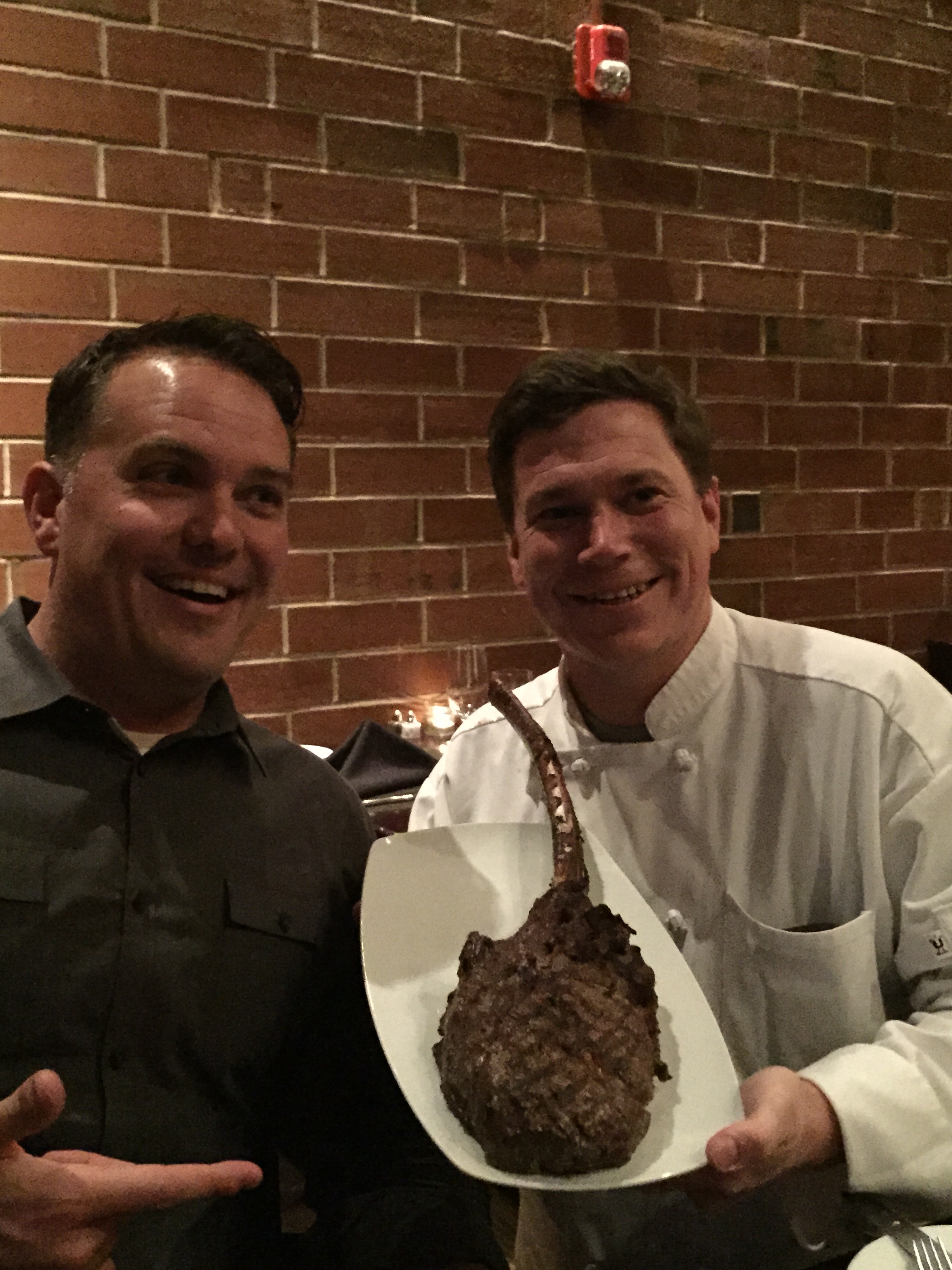 A Partnership with 18 Restaurant Group…
On a recent trip to Raleigh, Christina Willis, Sr. Accounting Manager, had the pleasure of eating at one of Jason Smith's restaurants. Christina truly enjoyed hearing about his relationship with FreshPoint, and asked him to tell his story on the "Women of FreshPoint" monthly conference call.
Questions were submitted to him prior to the call. First he filled us in on his background, explained how he started with FreshPoint, and then on working with us.
Jason's career began early, at only 15 years old, and in 2005 he opened his first restaurant, 18 Seaboard, with his wife. Forming the 18 Restaurant Group, they now own three restaurants: 18 Seaboard—a contemporary American grill, Cantina 18—a southwestern inspired eatery, and Harvest 18—a neighborhood farm-to-fork southern inspired restaurant in a suburban area.
Jason is loyal with his vendors and treats them as partners. He started working with FreshPoint after hearing good things and a chance cold-call from a rep. The other produce company had some growing pains, and FreshPoint's sophistication is what sealed the deal—he said it was hard to compare the two companies.
On locally grown produce and food safety: Jason focuses heavily on buying local, albeit not a new trend, but it will continue to be important. He won't source locally if the value isn't there, he's interested in quality for his guests, and if that means he needs to source it elsewhere, he will. As his company grows, food safety becomes more important. Proper temperature and training are key, as well as traceability. He notes that FreshPoint is on the industry forefront.
On sales people: Jason feels another strong point of FreshPoint is the accountability of the rep. He likes to have someone accountable, rather than just an 800 number to dial. Being able to review the orders with someone is valuable to him. Sometimes working with a rep can be a battle, he liked that his rep was not pushy, but just had constant gentle pressure on growing the relationship. Jason likes to treat the reps with the best intentions, as he wants the best products delivered, and considers it a partnership.. He finds the charts and numbers to be extremely useful.
On the best quality of a vendor: Partnership is the best quality—they can help grow your business. He likes it when his vendors look at his menus to see what's going on in his business. Seeing our latest sales flyers is helpful, he likes the accessibility, and the knowledge. He knows that his vendors need to be a chameleon with his managers, employee turnover can lead to a manager being promoted earlier than anticipated, and they may not be ready. The flyers and material we provide helps with their training. FreshPoint works fluidly with his business.
On what he thinks about the next food trend/what's hot now: Jason feels fast casual will dominate sales. His establishments are a step up from fast casual, and millennials like hip. He feels places will focus on "no waste," meaning chefs are going to be using everything, such as running specials using items like purslane (which are weeds) and utilize normally wasted items like stalks. He thinks Danny Meyer eliminating tipping will also gain traction. He explained when he raises prices due to costs, the waiters automatically get a raise, whereas the rest of the staff does not. The front of the house may hurt for a while, but the back of the house will start to benefit and all will eventually balance out.
On what FreshPoint does that makes him want to partner with us: Jason isn't fond of running ads, but he still needs to market his product. He would rather put time into the community, serving on different boards, with the 18 Restaurant Group contributing to local charities—and in turn, some, not all, lead to restaurant business. Another great aspect of our business is our commitment to ongoing driver training. He notes in the 80s and 90s, the idea of driver training was not there—areas like New York knew about driver training and delivering food. Drivers can be a breaking point for a company, and they can help problem solve. They are the ones in the customer's cooler every day, and are the ones reporting back. He notes strong training is a key part at FreshPoint.
To hear these things from a customer is something we are proud of. We at FreshPoint are not looking for a pat on the back; we are looking for an authentic report card. Where can we improve, what can we help you with, what tools to you need? Speaking to our customers candidly is an integral part to improving our business, and every time we do, we always learn—and this was no exception.
In closing the conference call, our FreshPoint Raleigh president, Preston Fletcher said Jason Smith is not only a professional restaurateur, but he is a loyal guy, and doing a great job. It is a privilege to eat at one of his restaurants. As you can see in the picture, well, who doesn't love a big steak?
Thank you Jason Smith, for not only taking time out of your busy schedule for us, but for your valuable insight. We appreciate our partner/customers and always enjoy hearing about their businesses.
More information about Jason Smith and the 18 Restaurant Group can be found on his website http://www.18restaurantgroup.com/