By FreshPoint

Share this post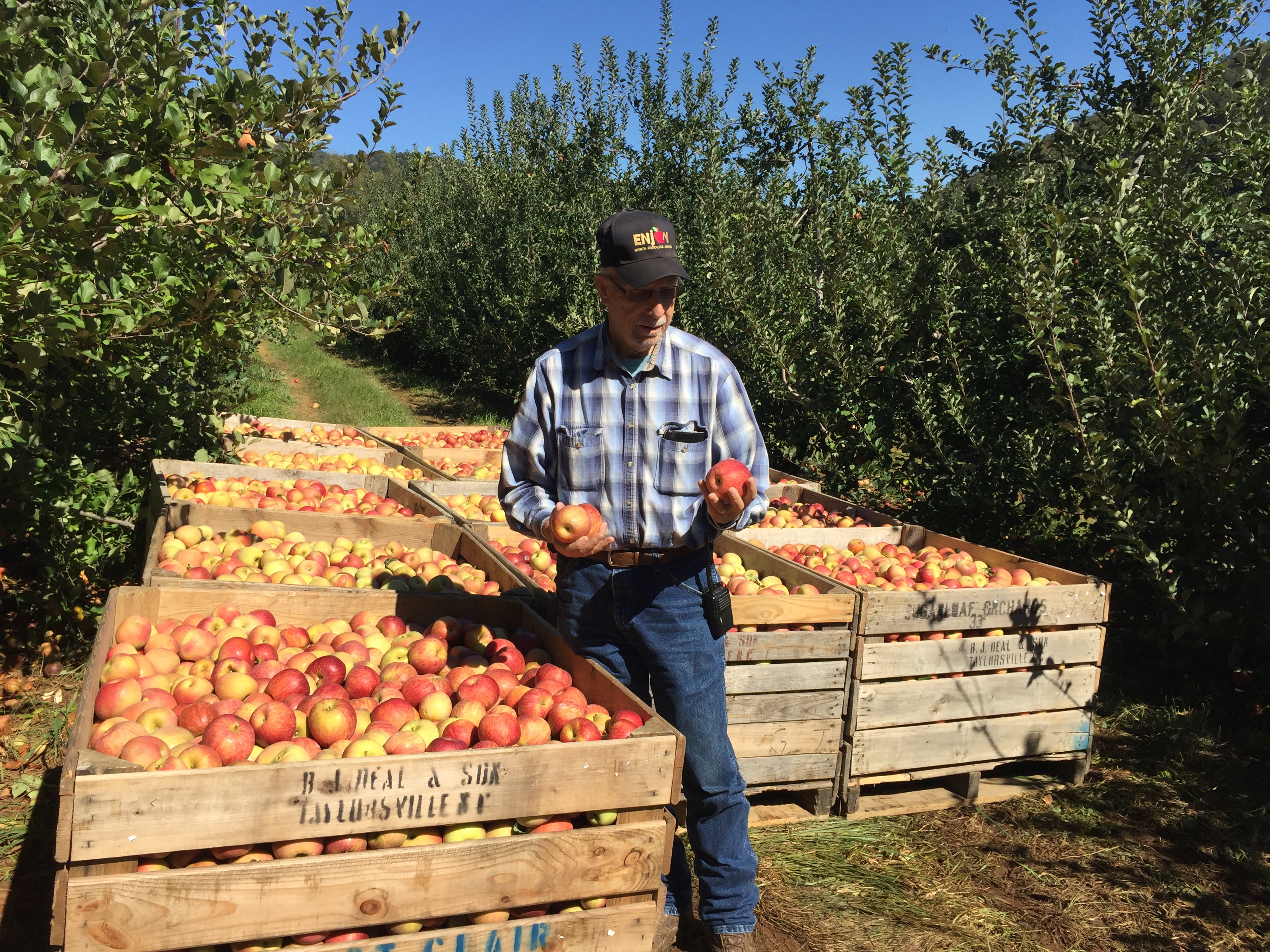 Why Local Farmers Need You
When you look at a restaurant menu, one word jumps off the page repeatedly— local.
The local movement is supported by every generation from Baby Boomers to Generation Z. Regardless of the size of your company, local is important to consumers and they want to see it on your menu.
Nothing Beats the Taste of Local Produce
Imagine the taste of a freshly picked strawberry, still warm from the sun. The flavors of local products form an emotional connection. They're sweeter – picked closer to peak ripeness. Seed varieties are chosen for taste rather than yield and shelf life. You want loyal customers? Give them flavors that their taste buds can't resist.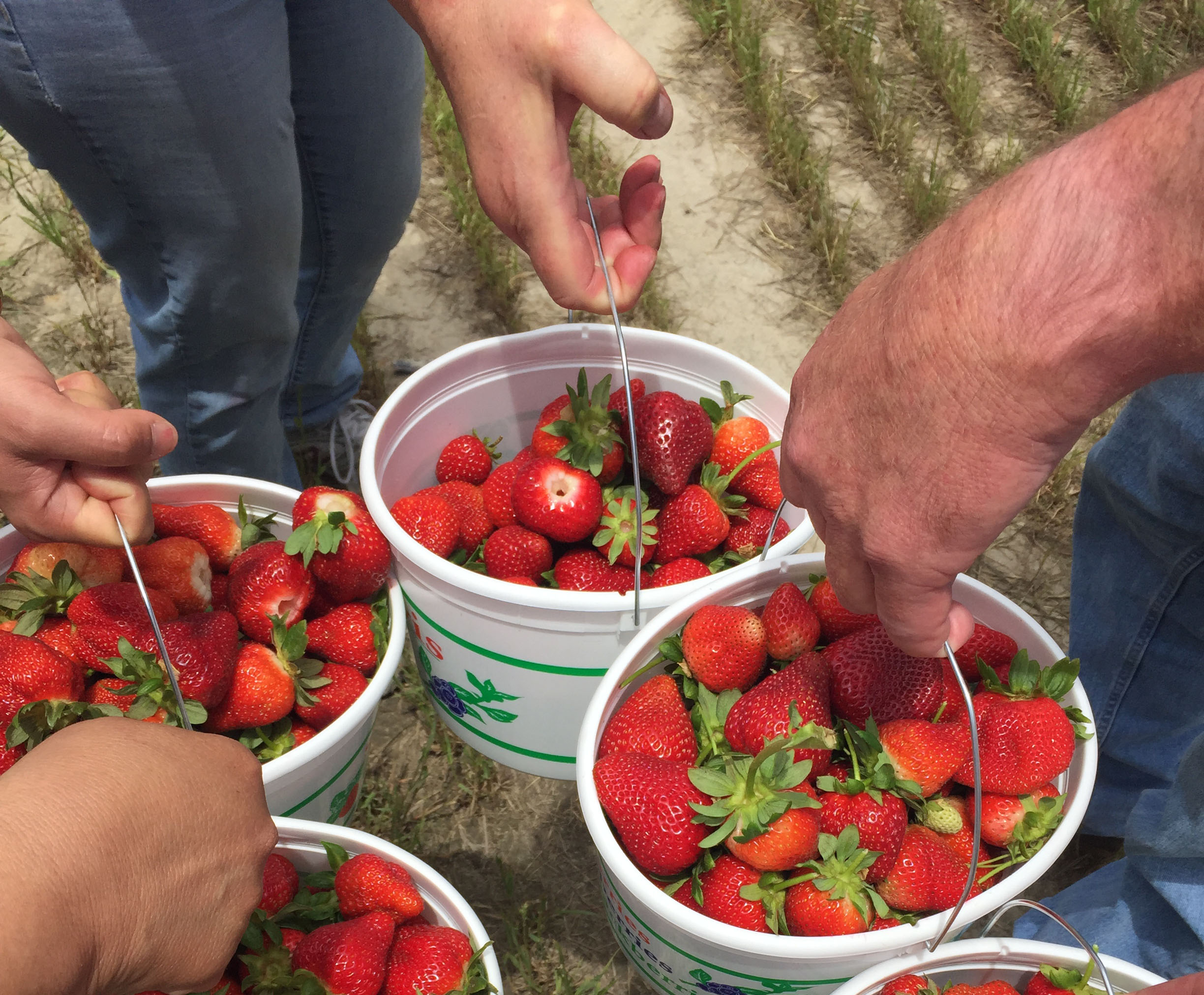 Shelf Life
A tractor trailer travels 7–10 days to get from California to the East Coast, and consumers expect to have several days of shelf life when they receive the product. Most local crops are grown within four hours of a location. Adding a week of shelf life means less wasted food and money.
Why Local Farmers Need You
With a globalized market driven by price, food can come from anywhere and be harvested by machines. Small farmers don't have the capital for mechanized harvesters, so they harvest themselves or hire paid labor, increasing the price.
If farmers can't sell their products, they lose their land. Once farmland is bought by developers, it cannot return to the same land quality. Consumers make a decision three times a day on if they'll support local farmers. The more customers who want local, the more local we can buy.
Happily Ever After
Everyone loves a good story. According to the 2017 Power of Produce FMI report9 above, 80% of consumers buy local to support the local economy and farmers. Heading into 2019, consumers also want transparency. Sharing the story of farmers shows your connection with the community and how you're part of it no matter where the corporate office is located.
So What's the Hold Up?
Local sourcing comes with difficulties. We work to minimize those by aggregating from farmers, assuring they have food safety audits, using our trucks to pick up from farms, advising farmers on market pricing and crops, and sending weekly local lists to customers. We help local farmers match industry specs and design farm bios to share with consumers.
Local needs to be on your menu. But how?
Local is more than showcasing a trend; it's about doing the right thing.
Type #local into Instagram, and you'll find over 12 million tags. Local has become more than a label—it's a genre of food linked as closely with nostalgia and a sense of home as ethnic foods.
Countless articles will tell you why to buy local: freshness, flavor, longer shelf life, supporting the community, protecting the environment, and healthier for the body. But articles don't detail how to buy local.
Fitting local into the modern food system is difficult with price contracts, case specs, availability, food safety and insurance requirements, payment terms, changing menus, etc. Not to mention coordinating with multiple farmers that live typically 1-2 hours outside urban areas.
We agree with the importance of supporting local farms, so we've tailored our sourcing model to fit a more sustainable food system.
Here's how it works:
Farm Detours
After deliveries, our trucks are empty. We pick up at farms on the way back to our warehouses. Farmers without refrigerated trucks, access to city markets, or time to deliver can now stay on the farm and do what they do best—be farmers, not truck drivers.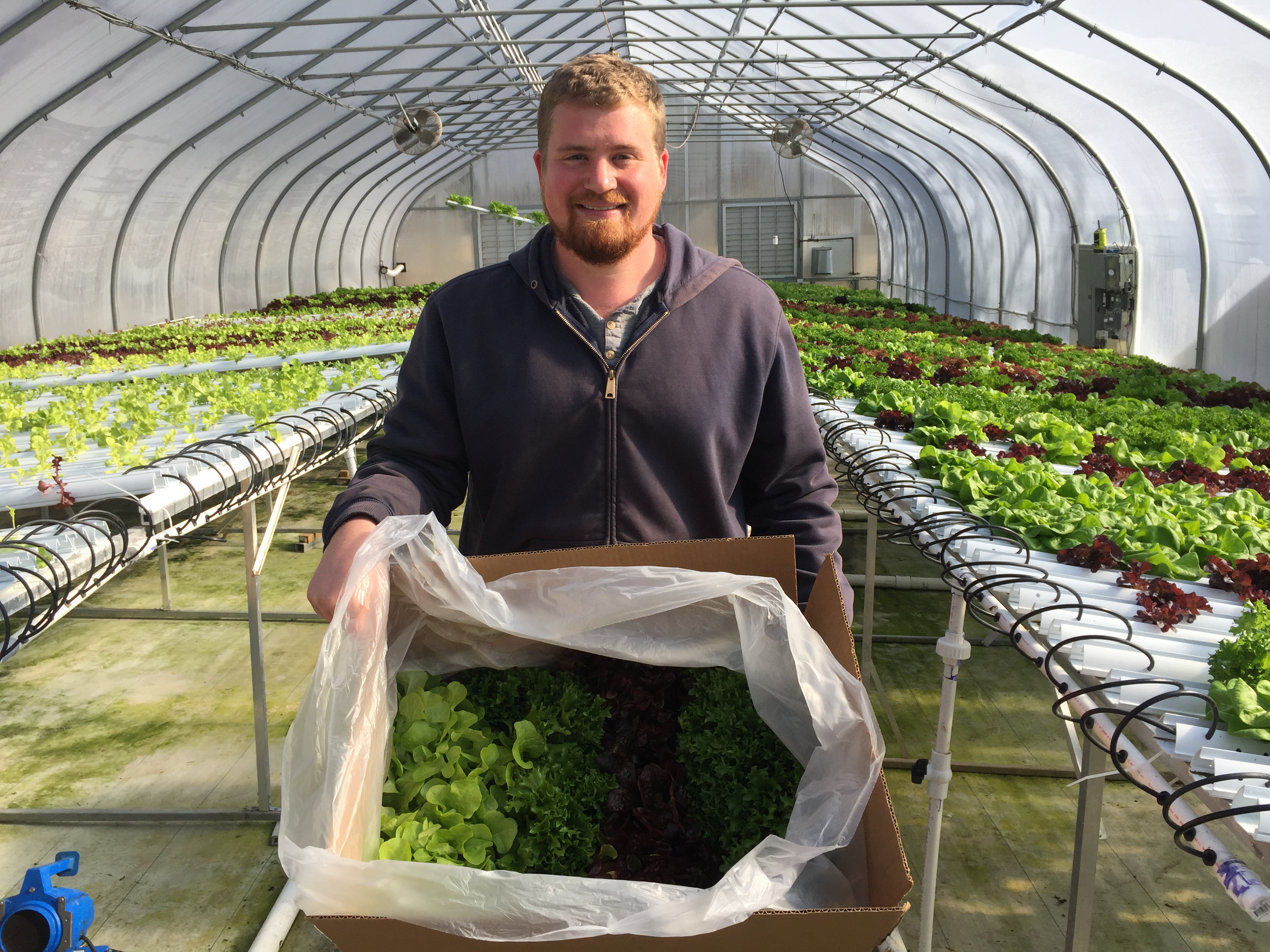 Cases vs. pallets
Once farmers work with a distributor, they often say that going to a farmers market is burdensome. They don't sell as much, pay someone to be at the market, and the weather influences if customers will arrive. We buy in bulk, which lets farmers sell more cases and decrease their operational costs.
Know Your Farmer
How do you define local? We define it as 250 miles from our warehouse. Have you considered local info sessions with your servers, using editable menus, or displaying farm bios? We work with farmers to craft their story so you can share that story with your customers. We upload the bios on local.freshpoint.com, so they are yours to share. Pop in your zip code, find out who your local farmers are, and print out the bios at your leisure.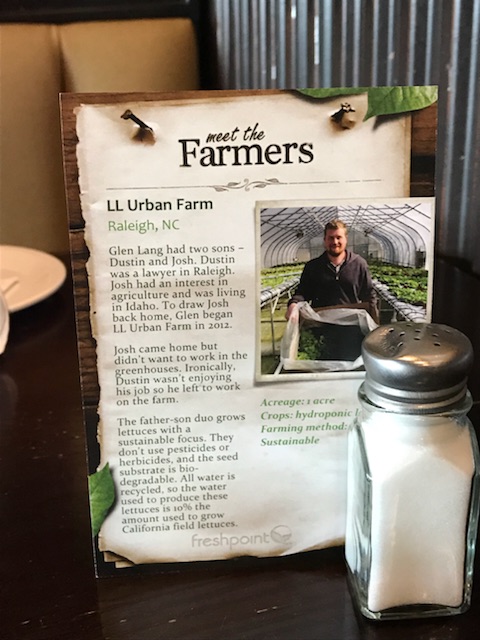 Weekly Updates
We've bought local for years, so we know when local crops will come into season and when they'll end. We communicate weekly with farmers and send a weekly local list to customers. This helps you plan menus and specials in advance. Working with many farmers also gives us multiple sources for one crop so weather and crop issues don't affect availability.
Actions Speak Louder
We have a local report that tracks the volume of crops you've purchased by month, quarter, and year. The report shows the farms supported, the products purchased by cases, sales dollars, and the local to non-local percent of purchases. We'll run the numbers so you can show your customers that you're truly supporting local farmers.
In short, companies of our size can get a skeptical stare because people feel we are too big to be "local." For us, it's the opposite. What better way to make local more accessible than to truly incorporate it into the modern food chain? It's not an easy task, but we are doing it and we've seen incredible success.
Want to feature more local? Ask us how you can incorporate more locally grown items into your menu.
Local.freshpoint.com connects you to your local farmers like never before! Customize your search by zip, city, state, radius…even by crops and growing methods. Pop in your zip code and learn about your local farmers.
Contact your Marketing Associate about adding locally grown items to your next order. If you are not a customer, find out how to become one today!
Article and images submitted by Lauren Horning, Local and Organic Marketing Specialist for FreshPoint Raleigh. Follow FreshPoint Raleigh on Facebook and Instagram.
---
Some tools you can use:
Visit freshpoint.com for our seasonal availability guides—and while you are there, check out the FreshPress, our latest market report. Place your orders online with ease at myfreshpoint.com. Did you know you can receive real-time reliable delivery alerts on the day of your delivery? Activate and subscribe at FreshPoint.com/mydelivery
Download our app and take your produce management on the go. Place orders, review flyers, watch videos…all in one spot!
Find out more details about our UBU program, and how we are shining a spotlight on food waste while making value and food safety a priority.
We buy local to strengthen regional economies, support family farms, preserve the local landscape, and to provide fresh-from-the-farm food to our customers. Local.freshpoint.com connects you to your local farmers like never before! Customize your search by zip, city, state, radius…even by crops and growing methods. Pop in your zip code and learn about our local farmers.
Socialize with us!
Did you know we are on YouTube? Head over to our page and check out our 75+ videos. Don't forget to subscribe, and also be a part of our Bell Team—hit the little bell icon to get notifications when we upload new videos.
Follow FreshPoint, Inc. on Facebook, Twitter, Instagram, and LinkedIn…and follow The Produce Hunter on Instagram as she finds the best specialty produce at the Santa Monica Farmers Market.