By FreshPoint

Share this post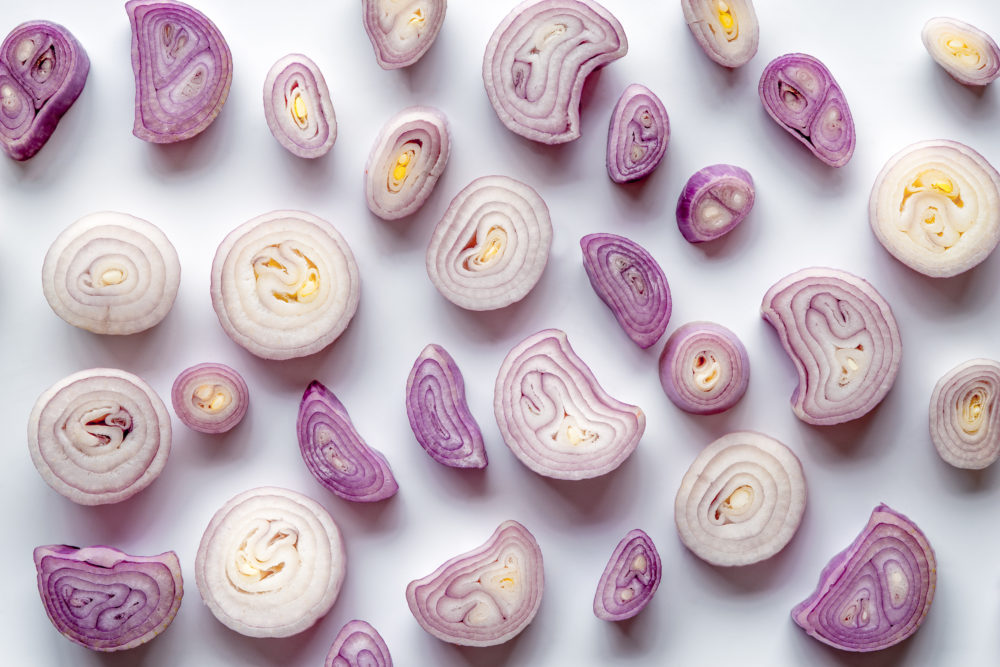 What's the difference between a shallot and an onion? 
What's the difference between a shallot and an onion?
Just ask my first restaurant chef when I graduated from The Culinary Institute of America.  He'd be happy to share the difference with you, just as he did me that fine day so early in my chef career when I used shallots instead of red onions in an onion marmalade recipe.  From his perspective on that day, the first and foremost difference was the cost, as I'm sure was instantly calculating in his head.  He undoubtedly had it fully extrapolated from food cost percentage down to cost per plate in the time it took him to question me on why I was using shallots instead of red onions?
I learned a lot about the difference between a shallot and an onion AND food cost that day.
While shallots are certainly in the onion family, their flavor offers a touch of elegance and a complex flavor in recipes over their common tear-inducing cousins, which would account for the cost difference (about two and a half times as much as red onions.)  Their size is smaller, closer to that of an elongated golf ball, and rather than growing as a spherical bulb, they usually grow as a garlic bulb does, with a few shallot bulbs contained within one exterior papery skin.  The papery skin ranges in color from pale brownish-gray to rosey; and the flesh is usually grayish-white with pink-purple highlights.  Their taste can be described as a more delicate, refined cross between red onion and garlic.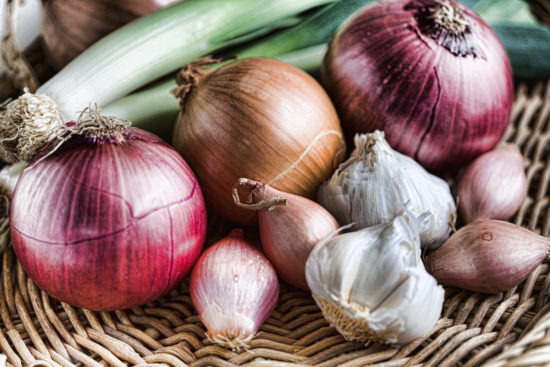 Shallots can be utilized in any recipe calling for onions where a chef might be looking to up his or her game.
They are a key ingredient in the classical French beurre blanc, a versatile white butter sauce that is a fold in every good cook's toque.  Another popular outlet for shallots is in vinaigrette.  As delicate as shallots are, they are very dignified in their flavor contribution to recipes.  It is unlikely one will find shallots in a store-bought vinaigrette, what with all the soybean oil, sugar and xanthan gum filling the bottle, which is all the more reason to have a simple vinaigrette in one's repertoire.  Understated importance!  And with Thanksgiving just around the corner, try shallots roasted and glazed to bring out the hearty flavors of fall.  They caramelize beautifully to add a savory-sweet counterpoint to the roasted turkey dinner.  And the next day, pulse any leftover glazed shallots in the food processor to make a spread for turkey sandwiches.  Shallots save the day again!
On your shallot journey, you may come across the banana shallot, or echalion.
While the traditional shallot has the shape of an elongated golf ball, the echalion is pronounced in its elongated shape.  For this reason, they are easier to peel and process.  They can be used interchangeably in recipes, with any flavor differences most likely stemming from that particular harvest.  But no matter what, don't brunoise a traditional nor a banana shallot using a carbon steel blade.  Yes, these knives tend to be sharper which will result in a more precision cut, but in short time the shallots will oxidize to an unbecoming gray.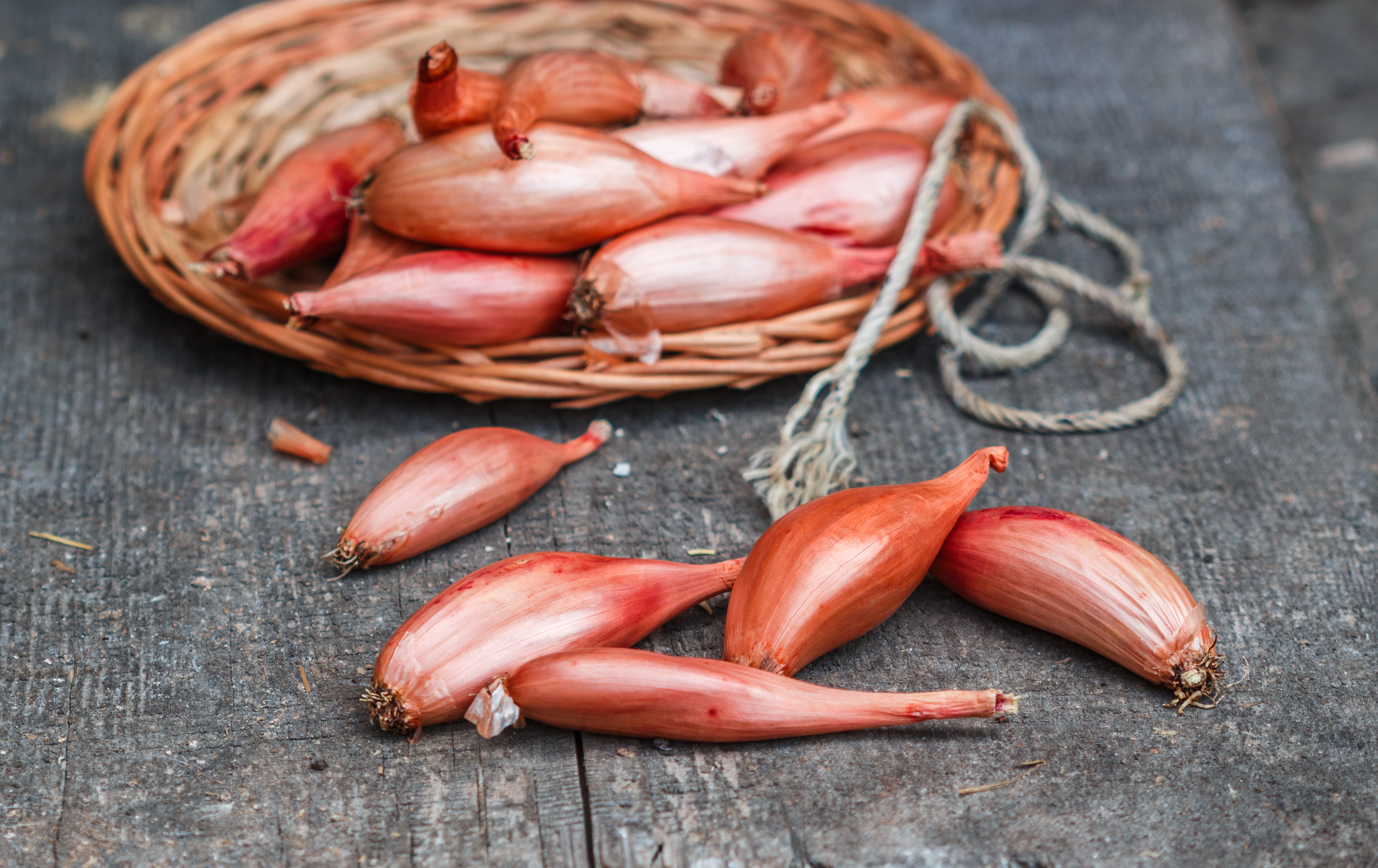 And what's the difference between a shallot and a scallion?
A lot!  Let's discuss their similarities:  they both start with "S" and they're both in the onion family.  That's about it!  And while we're at it, let's not fold scallops into this confusion.  Yes, this comment is based on real life questions I have been asked in the kitchen.  Scallions are long green shoots, with no skin and fully edible from the white root end all the way up the green shoot.  They are harvested young, so no onion bulb has formed underground.  Their flavor is bright and punchy, and their long, slender shape makes for easy slicing.  If a scallion is left to mature in the ground, it will grow up to be an onion.
Scallops, er… I mean shallots, are available year round.  And at FreshPoint, can be purchased in their natural form and already peeled for your convenience.
Now you know the difference between a shallot and an onion, contact your Marketing Associate about adding shallots, scallions, green onions, and onions to your next order. If you are not a customer, find out how to become one today!
Article submitted by Francy Deskin, the Specialties Coordinator for FreshPoint South Florida. She has spent 20+ years in kitchens, including as an Executive Chef, and she loves all things food. Follow FreshPoint South Florida on Facebook and Instagram.
---
Some tools you can use:
Visit freshpoint.com for our seasonal availability guides—and while you are there, check out the FreshPress, our latest market report. Place your orders online with ease at myfreshpoint.com. Did you know you can receive real-time reliable delivery alerts on the day of your delivery? Activate and subscribe at FreshPoint.com/mydelivery
Download our app and take your produce management on the go. Place orders, review flyers, watch videos…all in one spot!
Find out more details about our UBU program, and how we are shining a spotlight on food waste while making value and food safety a priority.
We buy local to strengthen regional economies, support family farms, preserve the local landscape, and to provide fresh-from-the-farm food to our customers. Local.freshpoint.com connects you to your local farmers like never before! Customize your search by zip, city, state, radius…even by crops and growing methods. Pop in your zip code and learn about our local farmers.
Socialize with us!
Did you know we are on YouTube? Head over to our page and check out our 75+ videos. Don't forget to subscribe, and also be a part of our Bell Team—hit the little bell icon to get notifications when we upload new videos.
Follow FreshPoint, Inc. on Facebook, Twitter, Instagram, and LinkedIn…and follow The Produce Hunter on Instagram as she finds the best specialty produce at the Santa Monica Farmers Market.