By FreshPoint

Share this post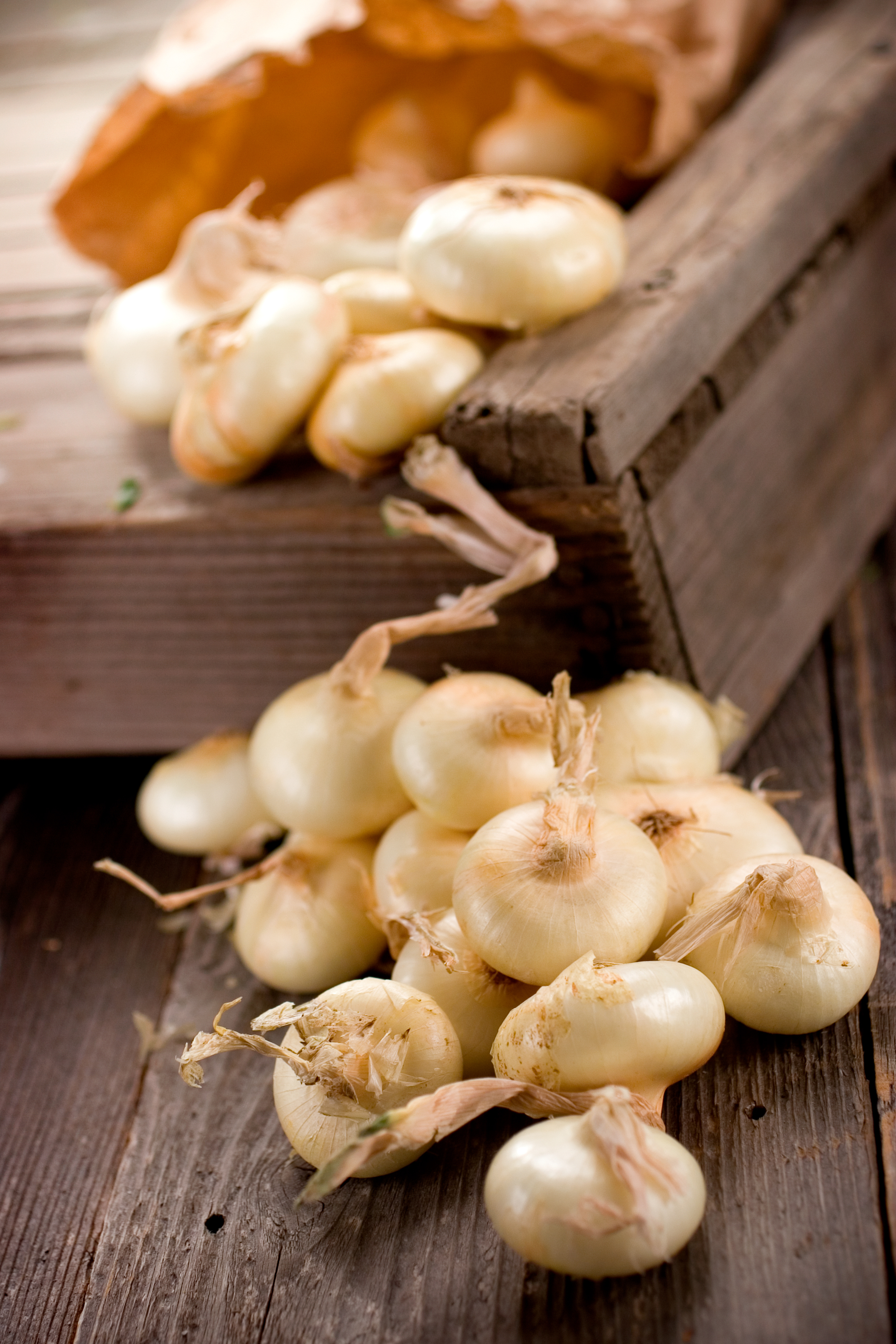 Cipollini Onion: Small but Mighty
The common mispronunciation of "Cipollini" is just about the only bad characteristic of this mini member of the onion family.
Cipollini onion: small but mighty
Pronounced chip-oh-lee-nee, the bite-sized onion quickly becomes a tasty treat with the right preparation.  The popularity of caramelized Cipollini onions is due to a higher residual sugar content than a common white or yellow onion.  The mild yet unmistakably sweet flavor is coaxed out upon pan caramelizing or oven-roasting, creating a delicious addition to any salad or roasted meat dish.
Native to Italy but now grown worldwide in regions with similar climates, Cipollini translates to "little onions".  Often distinguished by color, Cipollini can be found in white, yellow, and red varieties.  The diverse heirloom seeds of the onion, hailing from different areas of the Italian countryside, include the Gold Princess, Piatta di Bergamo, and Bianca di Maggio varietals. Cipollini are in peak season during the early fall months but can be found in some markets year-round.
What is the best way to peel a Cipollini onion?
With the petite nature and flat shape of the Cipollini, they can sometimes prove hard to peel without losing a full layer of usable product. A quick trick to remove the outer casing before cooking is to boil the onion for 30 seconds, then quickly transfer to an ice bath.  After removing the root end, the outer skin can be easily peeled off.
Cipollini onion are in peak season during the early fall months but can be found in some markets year-round. Contact your Marketing Associate about adding Cipollini onions to your next order. If you are not a customer, find out how to become one today!
Article submitted by by Jennifer Frese, the Specialty Buyer at FreshPoint Denver. Follow FreshPoint Denver on Facebook and Instagram.
---
Some tools you can use:
Visit freshpoint.com for our seasonal availability guides—and while you are there, check out the FreshPress, our latest market report. Place your orders online with ease at myfreshpoint.com. Did you know you can receive real-time reliable delivery alerts on the day of your delivery? Activate and subscribe at FreshPoint.com/mydelivery
Download our app and take your produce management on the go. Place orders, review flyers, watch videos…all in one spot!
Find out more details about our UBU program, and how we are shining a spotlight on food waste while making value and food safety a priority.
We buy local to strengthen regional economies, support family farms, preserve the local landscape, and to provide fresh-from-the-farm food to our customers. Local.freshpoint.com connects you to your local farmers like never before! Customize your search by zip, city, state, radius…even by crops and growing methods. Pop in your zip code and learn about our local farmers.
Socialize with us!
Did you know we are on YouTube? Head over to our page and check out our 75+ videos. Don't forget to subscribe, and also be a part of our Bell Team—hit the little bell icon to get notifications when we upload new videos.
Follow FreshPoint, Inc. on Facebook, Twitter, Instagram, and LinkedIn…and follow The Produce Hunter on Instagram as she finds the best specialty produce at the Santa Monica Farmers Market.