Share this post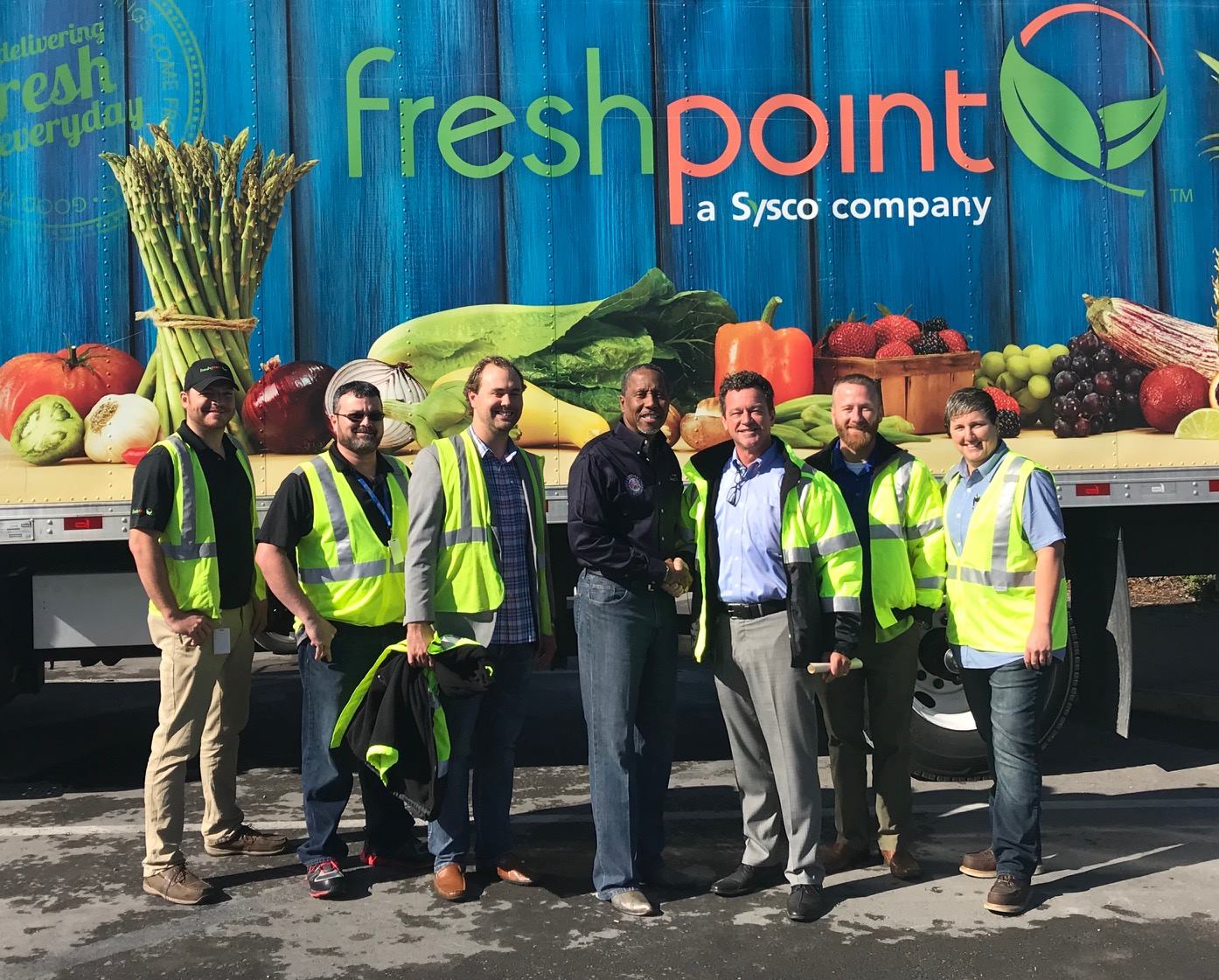 FreshPoint West Coast Florida Leaders Discuss Expansion Plans with Florida State Senate Agriculture Committee Member
TAMPA, Fla. – Last week, Pete Cappiali, President, FreshPoint West Coast Florida, and his leadership team met with Florida State Senator Darryl Rouson for a tour and roundtable discussion.
During the tour, Pete showcased the current expansion project and its impact on the local economy, employment and the ability to service our customers more effectively. They also discussed the utilization of VW settlement funds by the state government to encourage distributors and other trucking companies to modernize their fleets.
Senator Rouson is Vice Chair of the Senate Transportation Committee and a member of the Senate Agriculture Committee. In this position, he is uniquely situated to work with Sysco and FreshPoint on issues impacting our fleets and our produce business in Florida.
During the roundtable, Pete discussed FreshPoint West Coast Florida's future transportation needs. "We currently have 25 trucks at this facility and our average life for a truck is about 7 years," said Pete. "We would like to replace those older truck more quickly if possible, especially given our expansion plans."
Florida Governor Rick Scott and the state legislature are working on a plan to distribute $166 million from the VW Settlement to promote carbon emission reduction projects. Sysco/FreshPoint and other distributors are encouraging the government to include replacement of older diesel trucks with newer diesel trucks as part of the state's plan.
---
For more information on Sysco's government relations outreach program or the VW settlement, please contact Chip Kunde, Sysco's Vice President, Government Relations.
Follow FreshPoint, Inc. on Facebook, Twitter, Instagram, and LinkedIn.