By FreshPoint

Share this post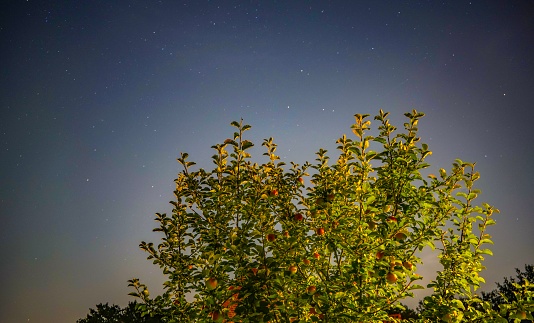 The Cosmic Crisp Apple is in our Orbit
Have you heard about the Cosmic Crisp Apple? While supplies limited at best for its inaugural season, Francy got a hold of a few cases and gave us her first thoughts on it. She found the freckles relatable. As always, she pulls you in for an entertaining read…
And once again, freckles are back in vogue.
I for one, Freckle Faced Francy, am happy to hear that the freckles, properly known as lenticels on an apple, are so well received on the new Cosmic Crisp Apple that some say that they remind them of the stars in the night sky. Hence the inspiration for the name Cosmic!
So, who is this new apple kid on the block?
Cosmic Crisp apples have been in development for over 20 years but only made their general public debut in December to very positive reviews. The apple breed was developed through decades of cross-pollination research and development by Bruce Barritt, a horticulturist in cooperation with Washington State University researcher Kate Evans.
They are firm, crisp and juicy, hitting the trifecta of apple desirability. To this humble taster, it's only shortcomings would be a lack of tart to balance the tasty sweetness; and the finish is quite short on the palette. Another fun feature: it does not brown once cut, even after sitting out a while. And it has some advantages for the growers and packers: it is easier to pick, less wastage, and lasts longer in storage.
There's a lot of marketing buzz about this apple.
Words like game changer! And a debut on The Today Show, where the hosts wondered aloud if this is cross between a Fiji and a… I couldn't really concentrate after that because I was wondering if she really meant Fuji. And no, it's not a spinoff of the Fiji. Or the Fuji. It's a non-GMO cross-breed of the Enterprise and the Honeycrisp.
In business, marketing is the name of the game and, the word, the buzz—must get out there. Chefs need to be squirming with discomfort if they haven't experimented with their favorite apple recipe using the Cosmic Crisp. And it's happening, thanks to Proprietary Variety Management, the marketing firm with a hefty budget to bring the Cosmic Crisp apple into your consciousness.
Growing an apple takes time.
A lot of time. And to grow an apple with just the right attributes takes science and patience and trial-and-error and experience. And all those things cost money. The apple community just wants to make sre we know how hard they've worked to bring this apple into being and what a wonderful opportunity we have to enjoy it. And it IS quite enjoyable.
Bruce Barritt knows this apple is not going to be THE apple for everyone. And that's okay. Lots of people have their favorites for different reasons and there are a lot of different ratios of attributes to enjoy in an apple. But certainly give the Cosmic Crisp a try and see what it brings to your apple game!
The many looks of the Cosmic Crisp: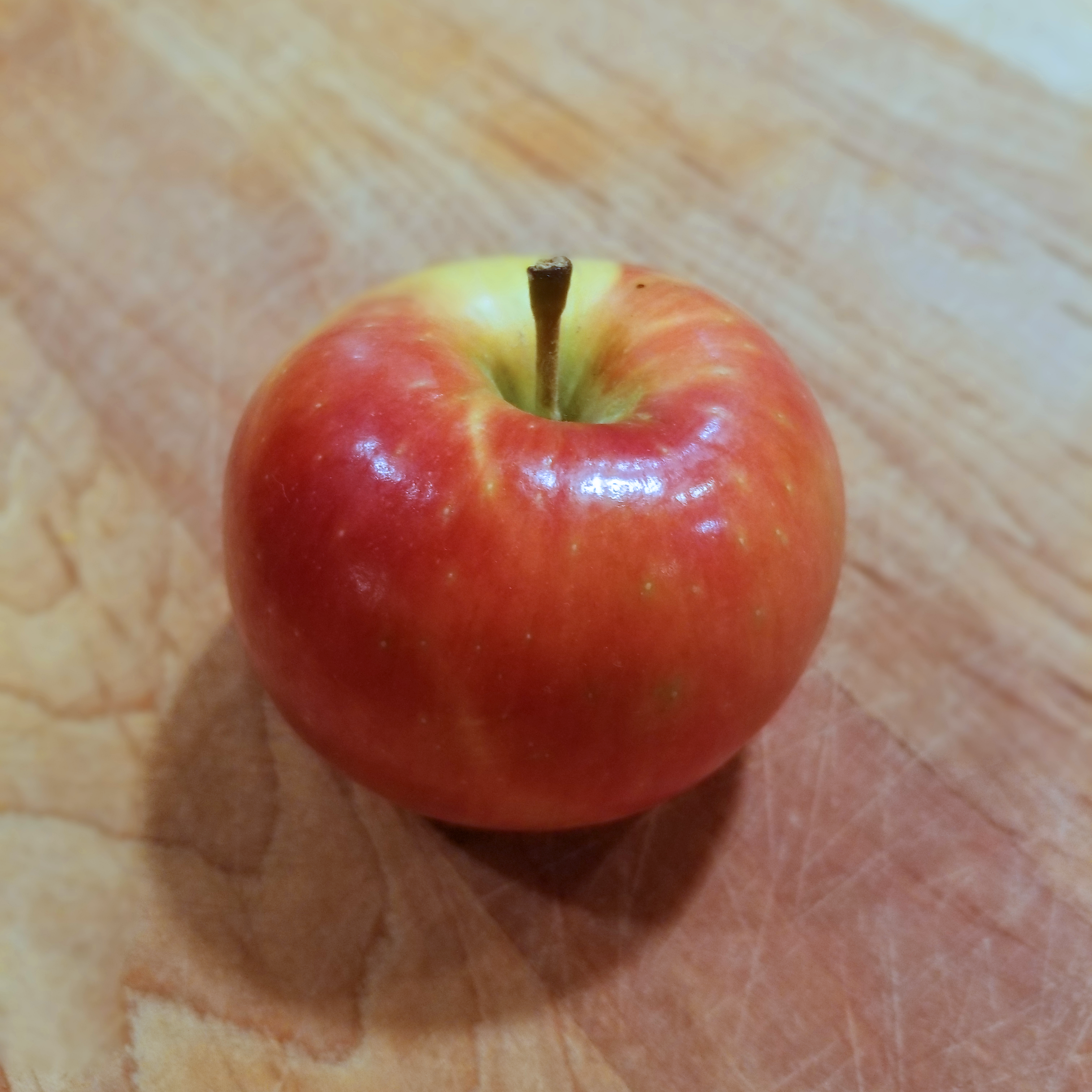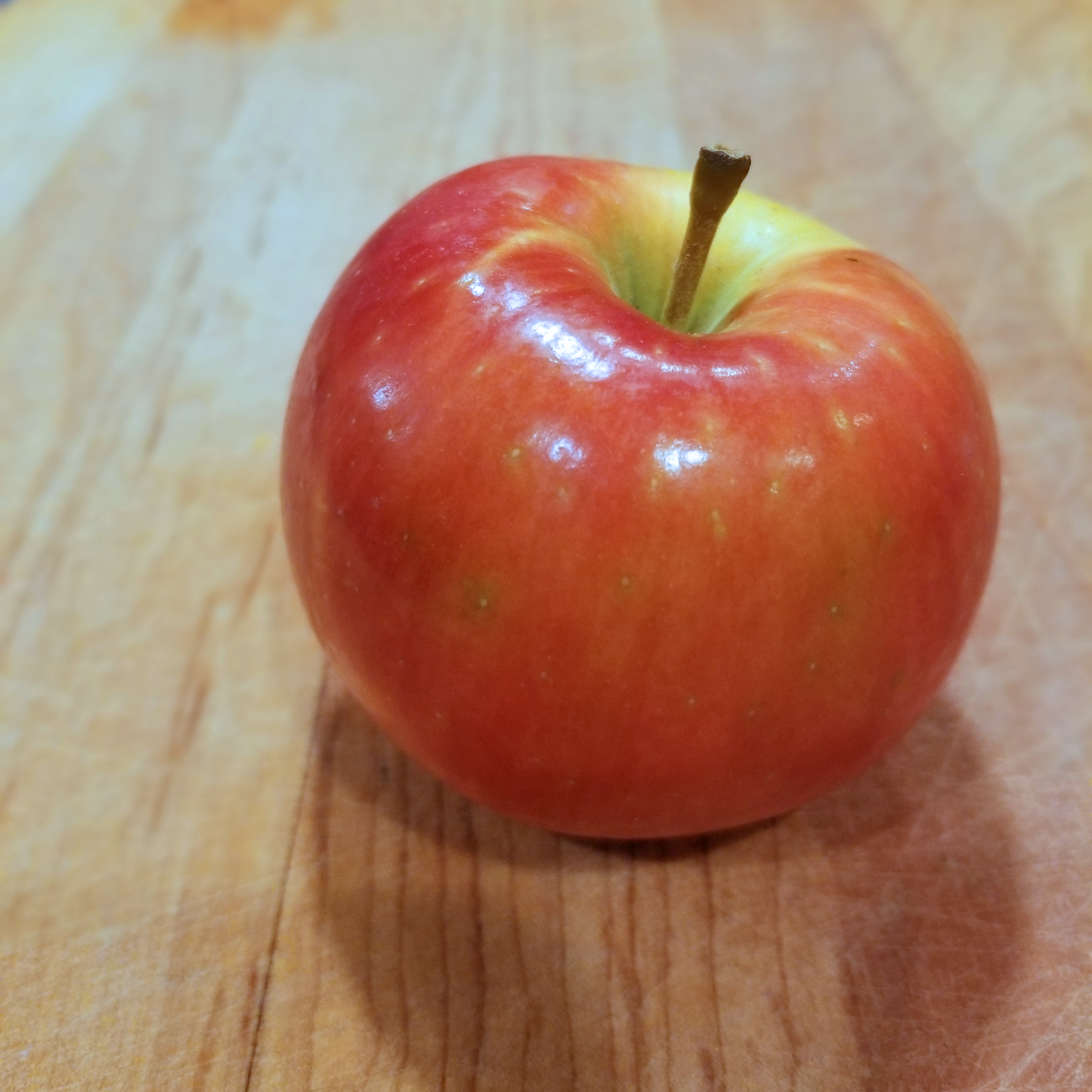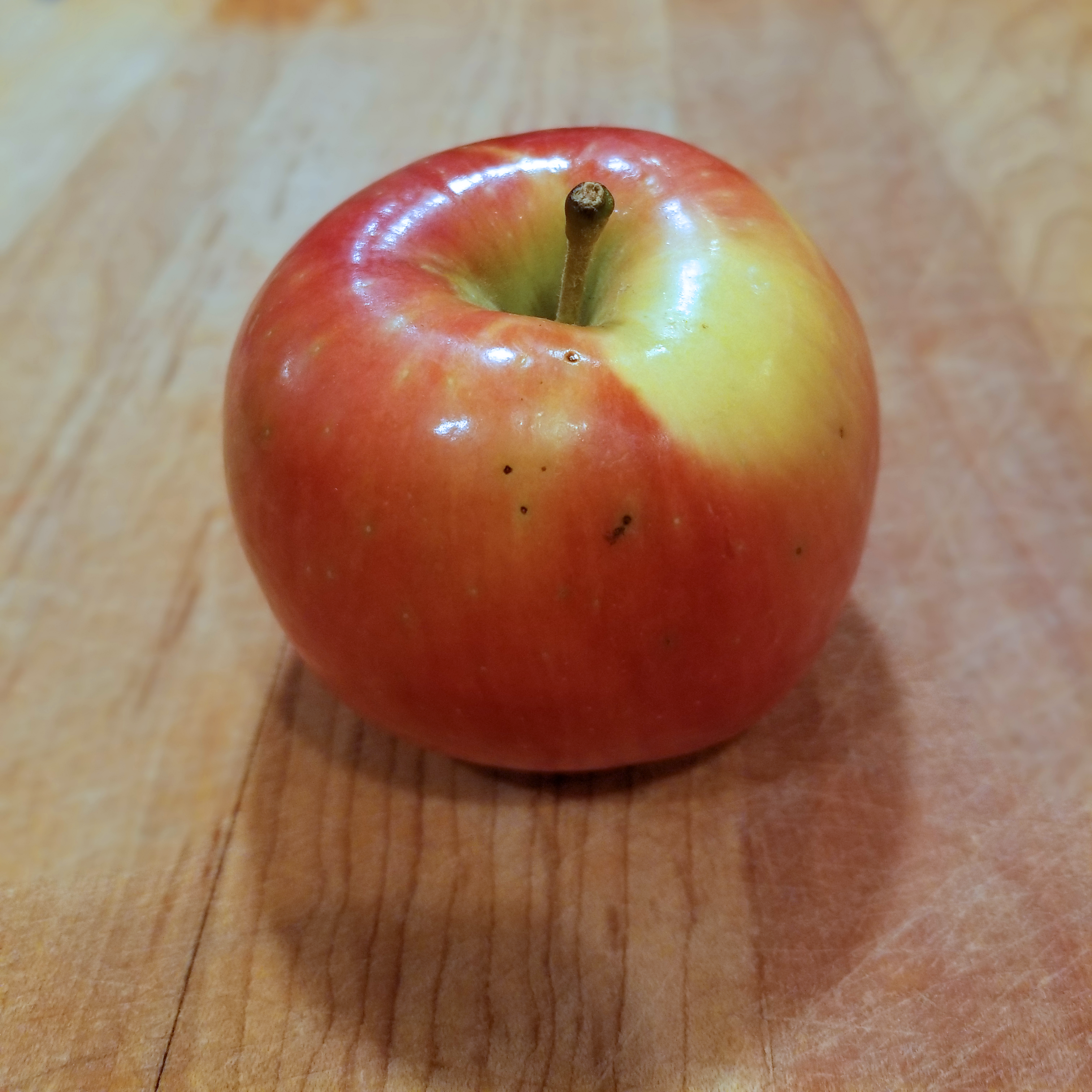 *We are always excited for new produce items, and this is certainly a brand-new item to hit the market. Since the Cosmic Crisp is so new, it may be a "special order only" item with supplies limited at best. Keep in mind, it takes a bit for an item to gain some traction in the market and it will have some ups and downs in the beginning, but it is expected to have a larger harvest in the coming years. Please contact your FreshPoint location for more information on availability, and if it is not available, keep it in mind for next year during the fall apple season.
If you are not a customer, find out how to become one today!
---
Content and images provided by Francy Deskin, the Specialties Coordinator for FreshPoint South Florida. She has spent 20+ years in kitchens, including as an Executive Chef, and she loves all things food. Follow FreshPoint South Florida on Facebook and Instagram.
Some tools you can use:
Visit freshpoint.com for our seasonal availability guides—and while you are there, check out the FreshPress, our latest market report. Place your orders online with ease at myfreshpoint.com. Did you know you can receive real-time reliable delivery alerts on the day of your delivery? Activate and subscribe at FreshPoint.com/mydelivery
Download our app and take your produce management on the go. Place orders, review flyers, watch videos…all in one spot!
Find out more details about our UBU program, and how we are shining a spotlight on food waste while making value and food safety a priority.
We buy local to strengthen regional economies, support family farms, preserve the local landscape, and to provide fresh-from-the-farm food to our customers. Local.freshpoint.com connects you to your local farmers like never before! Customize your search by zip, city, state, radius…even by crops and growing methods. Pop in your zip code and learn about our local farmers.
Socialize with us!
Did you know we are on YouTube? Head over to our page and check out our 75+ videos. Don't forget to subscribe, and also be a part of our Bell Team—hit the little bell icon to get notifications when we upload new videos.
Follow FreshPoint, Inc. on Facebook, Twitter, Instagram, and LinkedIn…and follow The Produce Hunter on Instagram as she finds the best specialty produce at the Santa Monica Farmers Market.