By FreshPoint

Share this post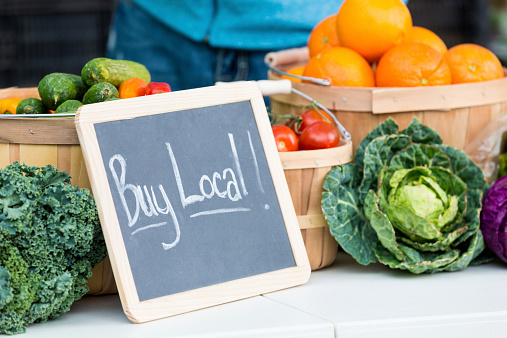 Buying Local: From Trend to Battle Cry
"Buying local" is a mantra that's moving from a trend to a battle cry.
As consumers dine out more often, they're cooking less and using their voting dollars at restaurants. The force of these food preferences is beginning a trend—gastroadvocacy.
These sustainably-conscious patrons are filling seats. According to consumer insight firm, Nielsen Global,  75% of Millennials are altering their buying habits with the environment in mind, compared to 34% in previous generations. These consumers are looking for transparent, environmentally-friendly products that are healthy and connect them with their community.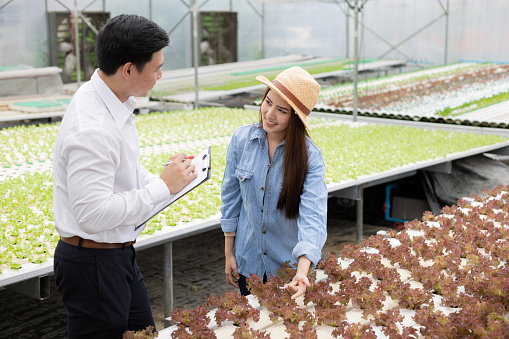 Here's where we can help
Buying local appeases each of those requests. We have modified our distribution chain over the past five years to construct a strong local program. As demands for local sourcing become more specified, we're able to rise with the requests due to the foundation already in place.
Here are some examples:
Food safety: With the Food Safety Modernization Act (FSMA), we ask small and mid-sized growers to be Harmonized GAP certified, which is attainable and enough for the farm size. We don't require exorbitant audits that would exclude small growers from working with us.
Insurance: We provide supplemental insurance for small growers so customers can be confident purchasing from them.
Backhauling: We pick up from farms on our distribution routes so farmers can stay in the fields
Advising farmers on market demands to keep core commodities market relevant.
Educating farmers on pack sizes to meet industry standards.
Recently we've seen advancements in local agriculture, and consumers are quickly learning about them. We're anticipating these innovations to become new trends and thus, incorporating them into our sourcing.

Hydroponics: The easiest way to market year-round local products
Hydroponic farms are increasing in popularity throughout the nation. They use a fraction of the water compared to field farming because water isn't lost to evaporation; it's recycled through a closed system. Hydroponic operations tout using 10% of the water that field farming uses. These farms also test their water frequently to maintain a focus on food safety.
The main hydroponic commodities are lettuces and herbs, baby arugula, baby kale, baby romaine, spring mix, baby head lettuces, parsley, and cilantro. Since
the crops are grown in controlled environments, food safety and availability are maximized year-round.
Labor is the most expensive aspect of hydroponics. Although robot harvesting is being explored, most crops are harvested by hand. But when comparing price to substantial shelf life, decreased shrink, and peak flavor, hydroponics is a great option for supporting local, sustainable sourcing on menus.
Climate Diet: Like flexitarian, but more environmentally-forward
Consumers are already exploring the climate diet by eating local, organic, and raw foods. In addition, this diet includes foods that are grown locally or regionally when possible, or ethically when it's not possible to source nearby. Meals focus less on red meat, fish and sugars, and may not include certain nuts or citrus due to their need for water in drought areas. Small farms place less of a burden on fossil fuels and the environment. Telling transparent stories will be key to appeasing the climate dieter.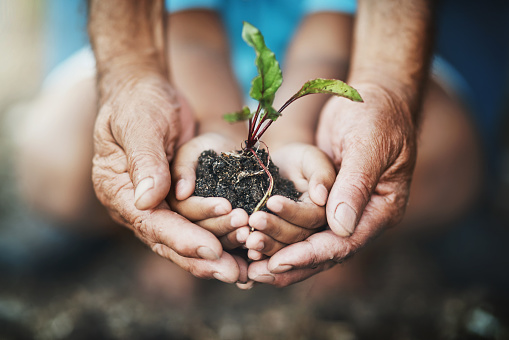 Flavor-focused
Consumers are willing to pay more for taste-bud experiences. Specifically, 90% are more willing to pay for environmentally friendly or sustainable ingredients, compared to 61% in the past. Most flavor comes from the sugar content of a commodity, and sugars develop as the crop ripens. With greater ripeness comes decreased ability to ship. By buying locally, we can ship crops closer to peak ripeness and maximum flavor. We can offer these richer flavors through our individualized local programs at each FreshPoint location.
We are all in this together
We are committed to expanding the local programs at each of our FreshPoint locations. To join us in our buying local commitment, check out our weekly local lists. Visit our contact page on freshpoint.com to get connected with the local program that's nearest to you.
If you are not a customer, find out how to become one today!
---
Article submitted by Lauren Horning, Local and Organic Specialist for FreshPoint Raleigh and Charlotte.
Some tools you can use:
Visit freshpoint.com for our seasonal availability guides—and while you are there, check out the FreshPress, our latest market report. Place your orders online with ease at myfreshpoint.com. Did you know you can receive real-time reliable delivery alerts on the day of your delivery? Activate and subscribe at FreshPoint.com/mydelivery
Download our app and take your produce management on the go. Place orders, review flyers, watch videos…all in one spot!
Find out more details about our UBU program, and how we are shining a spotlight on food waste while making value and food safety a priority.
We buy local to strengthen regional economies, support family farms, preserve the local landscape, and to provide fresh-from-the-farm food to our customers. Local.freshpoint.com connects you to your local farmers like never before! Customize your search by zip, city, state, radius…even by crops and growing methods. Pop in your zip code and learn about our local farmers.
Socialize with us!
Did you know we are on YouTube? Head over to our page and check out our 75+ videos. Don't forget to subscribe, and also be a part of our Bell Team—hit the little bell icon to get notifications when we upload new videos.
Follow FreshPoint, Inc. on Facebook, Twitter, Instagram, and LinkedIn…and follow The Produce Hunter on Instagram as she finds the best specialty produce at the Santa Monica Farmers Market.