By BWebster

Share this post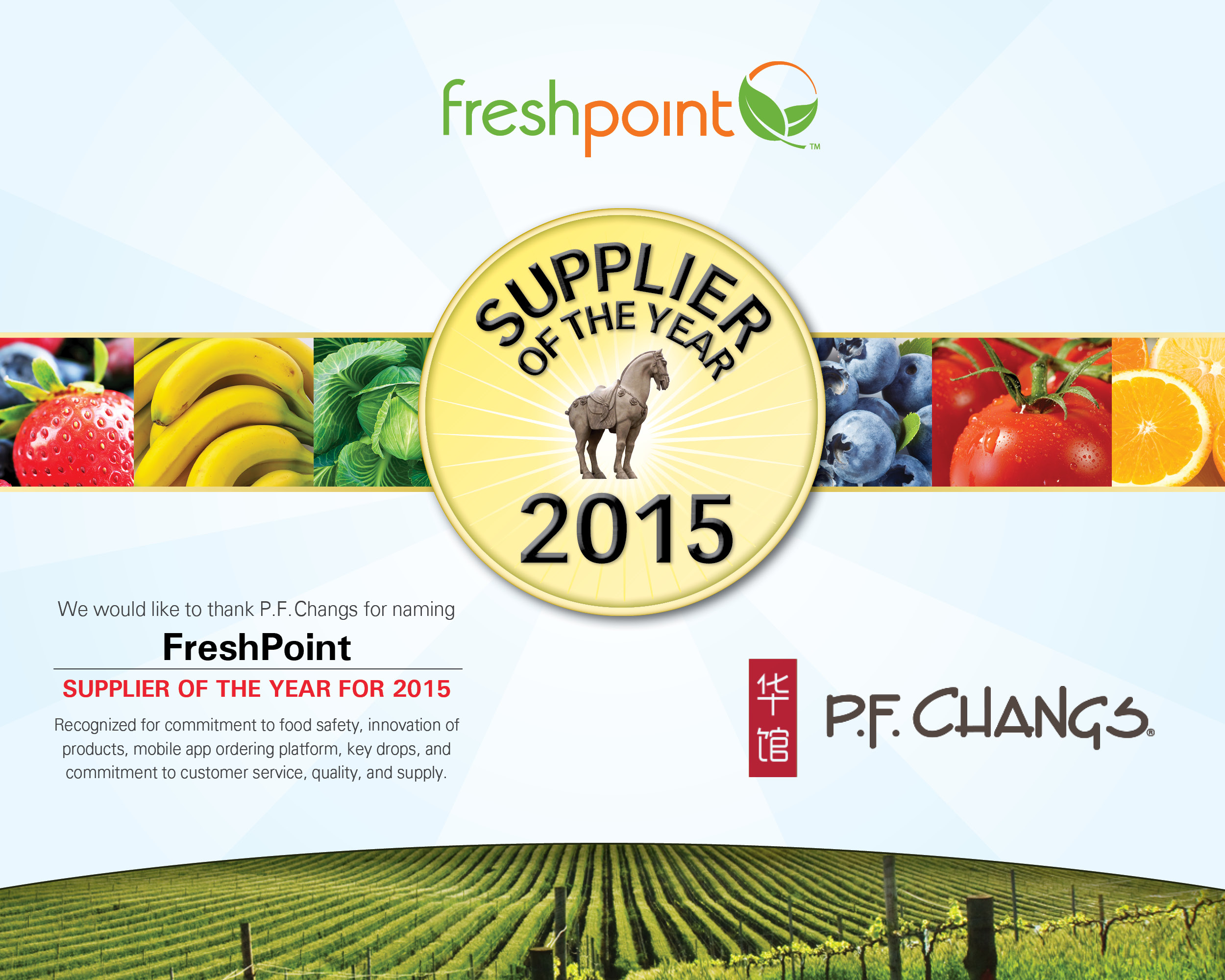 And the Supplier of the Year Award Goes to…
For the first time, PF Chang's gives out "Supplier of the Year" award.
Last night FreshPoint was awarded Supplier of the Year at the first annual P.F. Chang's Partner Conference!  Ted Beall, Chris Cahoon, and Robert Gordon were on hand to accept the award presented by Steve Miller, VP of Supply Chain for P. F. Chang's. In his awarding of this honor, Steve Miller cited FreshPoint's commitment to food safety, innovation of products, mobile app ordering platform, key drops, and commitment to customer service, quality, and supply as just a few of the reasons FreshPoint was recognized as the top vendor for the year.
Throughout the evening FreshPoint was praised for its outstanding service, customer support, quality, and overall partnership.  This award was earned by and goes to all the team members and management at each of our FreshPoint locations that work hard to ensure only the best products arrive, on time at P.F. Chang's each and every day.
Congratulations to everyone on a job well done!