By FreshPoint

Share this post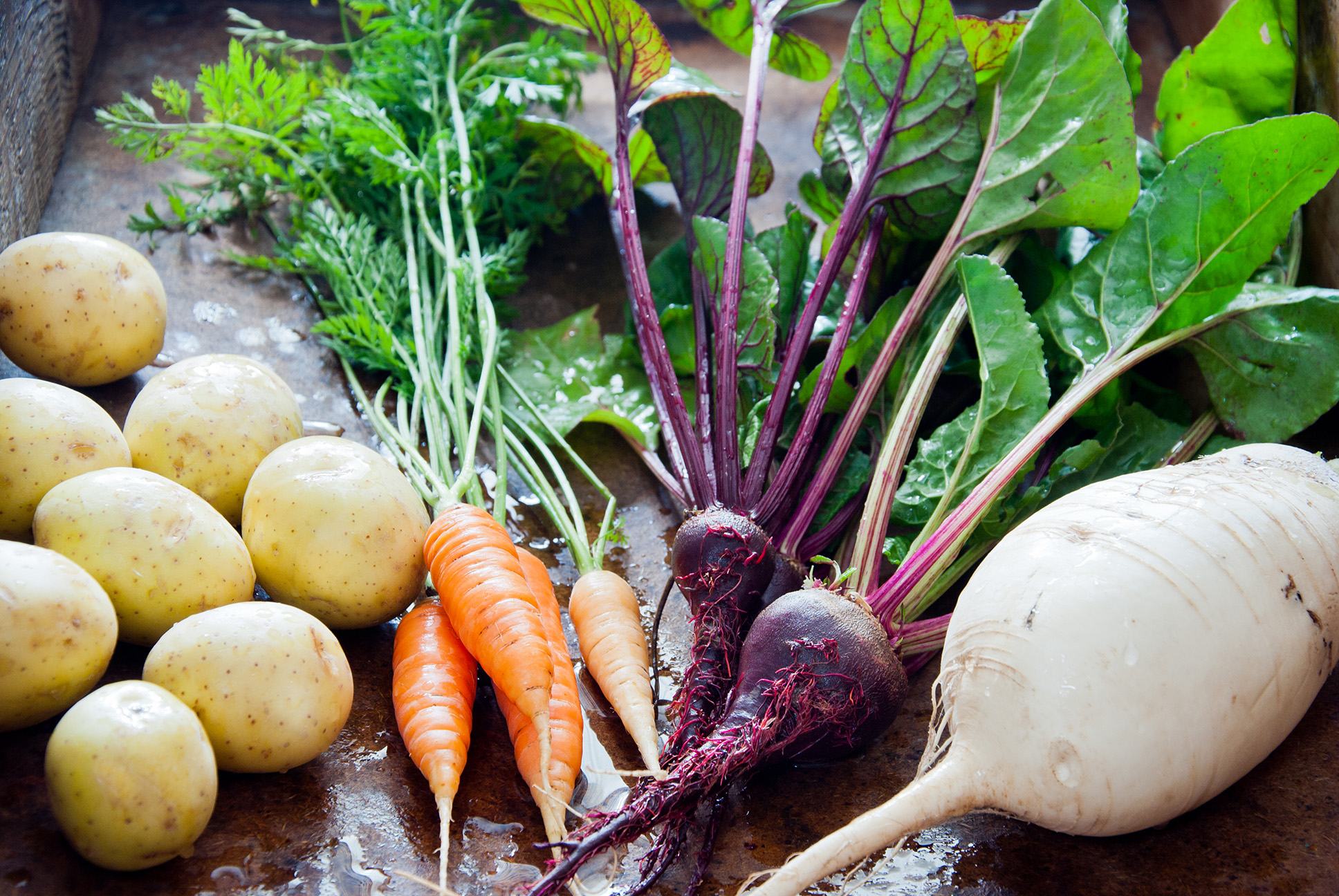 Root Vegetables and Tubers
Root Vegetables and Tubers: A Brief History
Before the widespread domestication of plants, our earliest ancestors foraged for wild root crops, like carrot and beets. Later cultivated, these underground riches included nutrient-dense root vegetables and tubers with limitless culinary uses.  Now a common food staple, these nourishing veggies became fundamental ingredients of regional cuisine across the globe.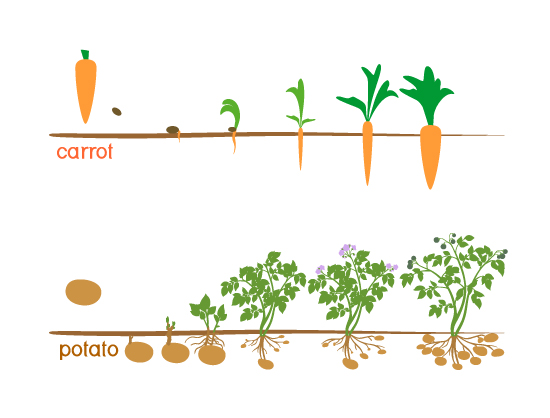 What's the Difference Between Root Vegetables and Tubers?
From a culinary perspective it's a moot point, but from a botanical perspective:
Both root vegetable and tubers are geophytes, a botanical classification for plants with their growing point beneath the soil. All tubers fall under the root vegetable umbrella, but not all root vegetables are tubers.
Root vegetables are aptly named because the meat of the crop is the root of the plant, growing downwards and absorbing moisture and nutrients from the soil. Above ground you've got the green stuff, below ground, you've got the root.
Tubers, however, form at the base of the root. Tubers store energy and support new stem growth. When it comes to tubers, you got the green stuff above ground, and then below ground you have a system of hairy like roots…and from that the tubers will grow. You can get several tubers from one above-ground plant, while root crops will have one root vegetable from each plant.
Culinary uses, again, almost interchangeable. They're great in soups, they're great roasted, they're great sautéed, or pureed.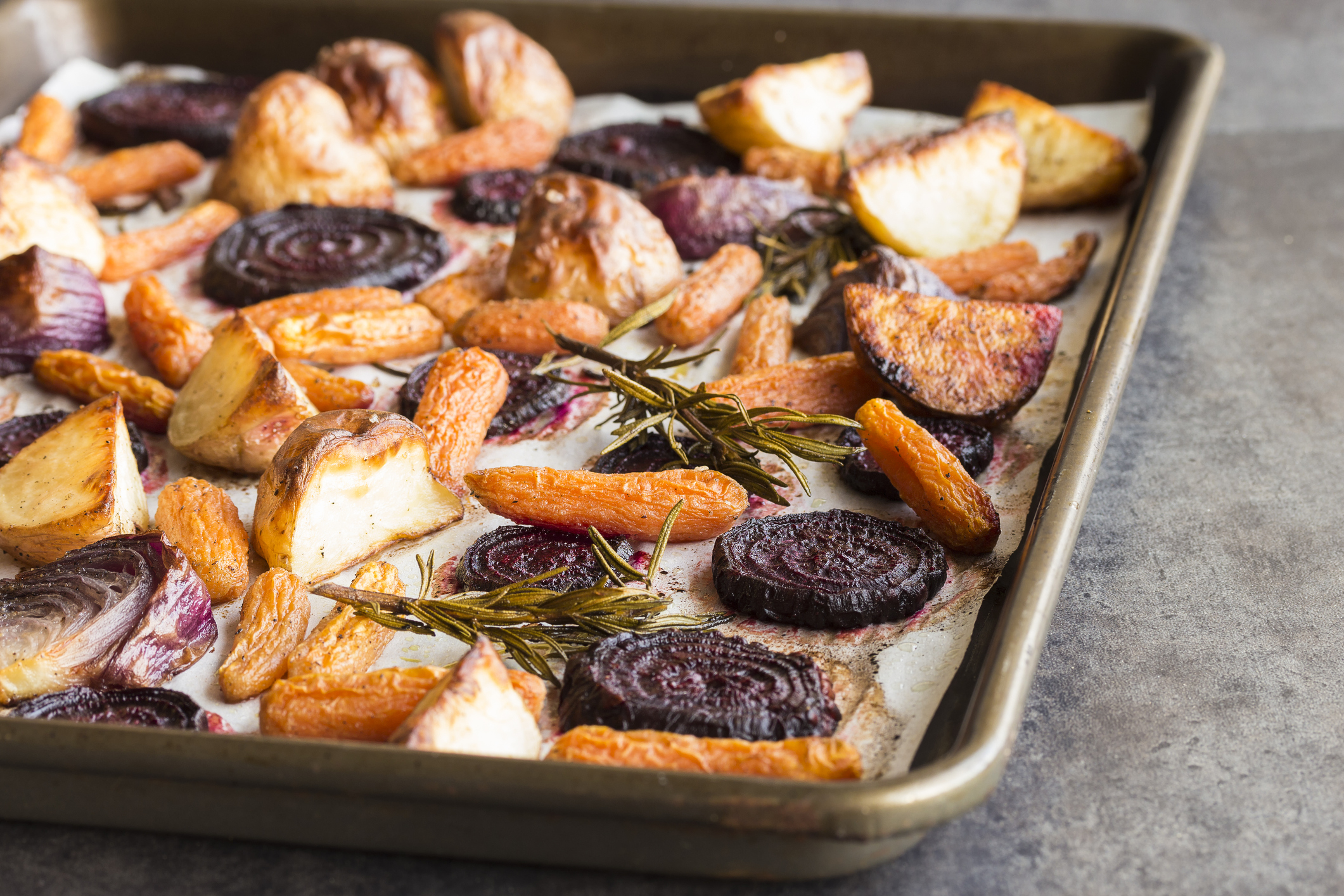 Root Vegetable Tips
Root vegetables have year-round availability, with most varieties reaching peak season between September-January.  Inherently nutrient-rich, root vegetables are low in calories, fat, and sodium.  Many varieties are also a good source of Vitamin C and fiber.
When selecting root vegetables and tubers, take the opposite approach as you would with a nice piece of fruit. With fruit, you want a little give, which is not the case with root vegetables and tubers. Choose vegetables that have kept their rigidity, they should be firm upon delivery. Avoid those with soft spots, scars, or cracks in the outer layer.  Store both root vegetables and tubers in a cool, dry place away from direct sunlight.
Common Varieties of Root Vegetable and Tubers
Root Vegetables
Tubers:
Visit freshpoint.com for our seasonal availability guides—and while you are there, check out the FreshPress, our latest market report. Place your orders online with ease at myfreshpoint.com
Watch Francy describe Root Vegetables and Tubers
Root vegetables and tubers are available year round with different peak seasons. They are most known as winter produce due to their hardy nature and long shelf life.
Contact your Marketing Associate about adding root vegetables and tubers to your next order. If you are not a customer, find out how to become one today!
Article provided by Jennifer Frese, Senior Buyer with FreshPoint Denver. Follow FreshPoint Denver on Instagram and Facebook. 
Additional content provided by Francy Deskin, the Specialties Coordinator for FreshPoint South Florida. She has spent 20+ years in kitchens, including as an Executive Chef, and she loves all things food. Follow FreshPoint South Florida on Facebook and Instagram.
---
Some tools you can use:
Visit freshpoint.com for our seasonal availability guides—and while you are there, check out the FreshPress, our latest market report. Place your orders online with ease at myfreshpoint.com. Did you know you can receive real-time reliable delivery alerts on the day of your delivery? Activate and subscribe at FreshPoint.com/mydelivery
Download our app and take your produce management on the go. Place orders, review flyers, watch videos…all in one spot!
Find out more details about our UBU program, and how we are shining a spotlight on food waste while making value and food safety a priority.
We buy local to strengthen regional economies, support family farms, preserve the local landscape, and to provide fresh-from-the-farm food to our customers. Local.freshpoint.com connects you to your local farmers like never before! Customize your search by zip, city, state, radius…even by crops and growing methods. Pop in your zip code and learn about our local farmers.
Socialize with us!
Did you know we are on YouTube? Head over to our page and check out our 75+ videos. Don't forget to subscribe, and also be a part of our Bell Team—hit the little bell icon to get notifications when we upload new videos.
Follow FreshPoint, Inc. on Facebook, Twitter, Instagram, and LinkedIn…and follow The Produce Hunter on Instagram as she finds the best specialty produce at the Santa Monica Farmers Market.