By FreshPoint

Share this post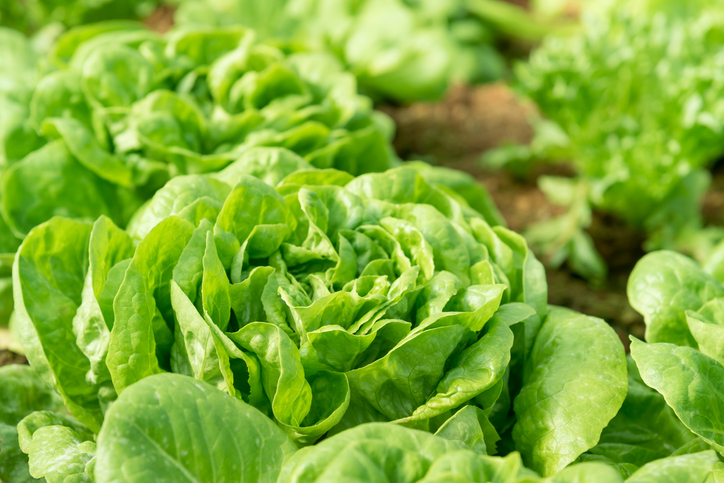 Lettuce is one of those items that no menu can do without. Like the Mother Sauces a chef first learns in Culinary School, the goal of our Produce 101 series is to build a foundation of basic knowledge. You can make all sauces from the Mother Sauces, and as such, you can learn about, store, and handle all types of lettuces from Produce 101: Lettuce.
The three big varieties are head lettuce (the most common is Iceberg), Leaf lettuce, and Romaine lettuce, but there are many more lettuce varieties grown.  We are going to only focus on these varieties for this episode.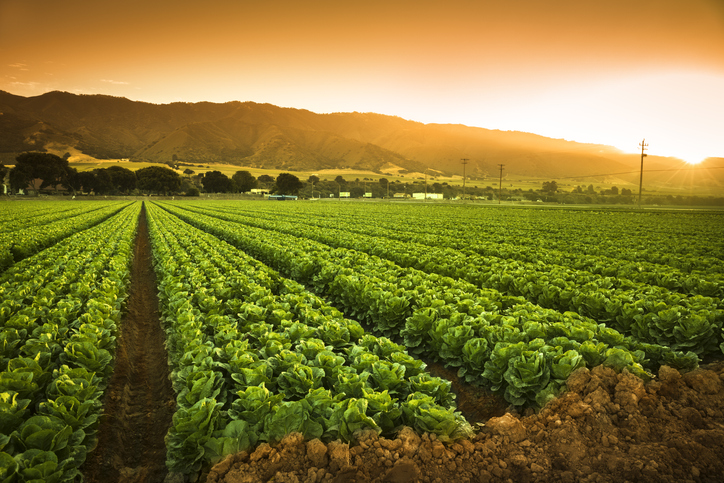 Produce 101: Lettuce Grades
Lettuce is as ubiquitous of a produce item as there is, and the USDA groups them into two main categories.
The first category includes field grown Iceberg, Green Leaf, and Boston lettuce.
There are three grades in this category: US Fancy is the highest grade, and as such, is the most expensive. This is the most uniform, the most visually appealing pack there is. This is followed by US #1 and then rounded out by US #2.
As part of this grading process, they look at head compactness, overall color and shape, and density of the head, as well as some physical defects. The higher the grade, the fewer the defects and the more pristine the product. Iceberg is graded with wrapper leaves.
What are wrapper leaves?
The wrapper leaves are what they sound like–they wrap the head of the lettuce. They typically aren't tightly bound around the lettuce head and are often times thicker, serving as a protective barrier.  These wrapper leaves can be a 100% decayed and still pass inspection, because these leaves are removed prior to shipping.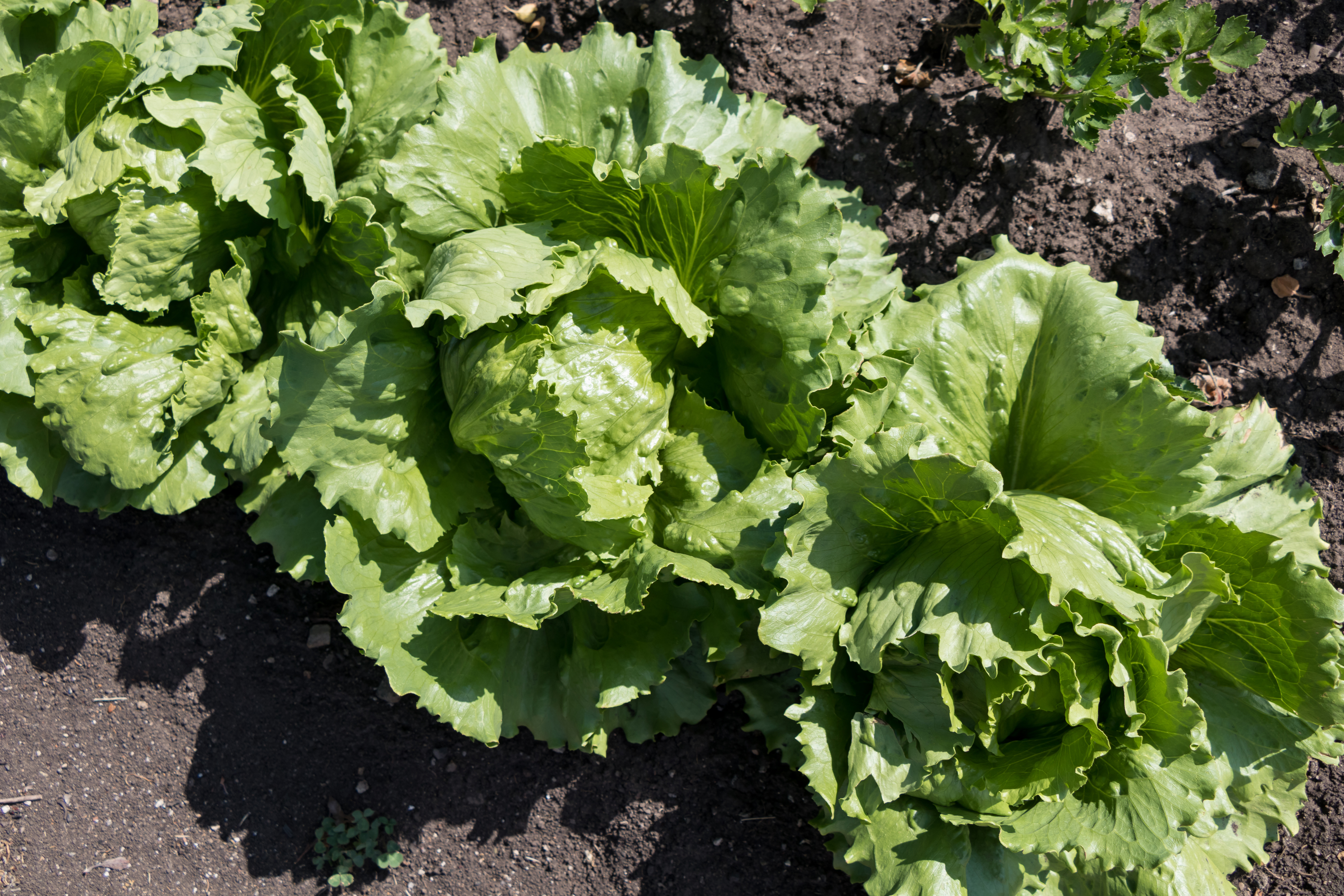 After removing any wrapper leaves, look for lettuce heads that are compact, have a vibrant color and seem heavy for their size. Avoid bruised or discolored leaves, as it could indicate poor handling. All lettuces are very sensitive to ethylene exposure, so make sure to separate them in your cooler. Ethylene exposure manifests itself as brown spotting or russeting on the leaves and ribs.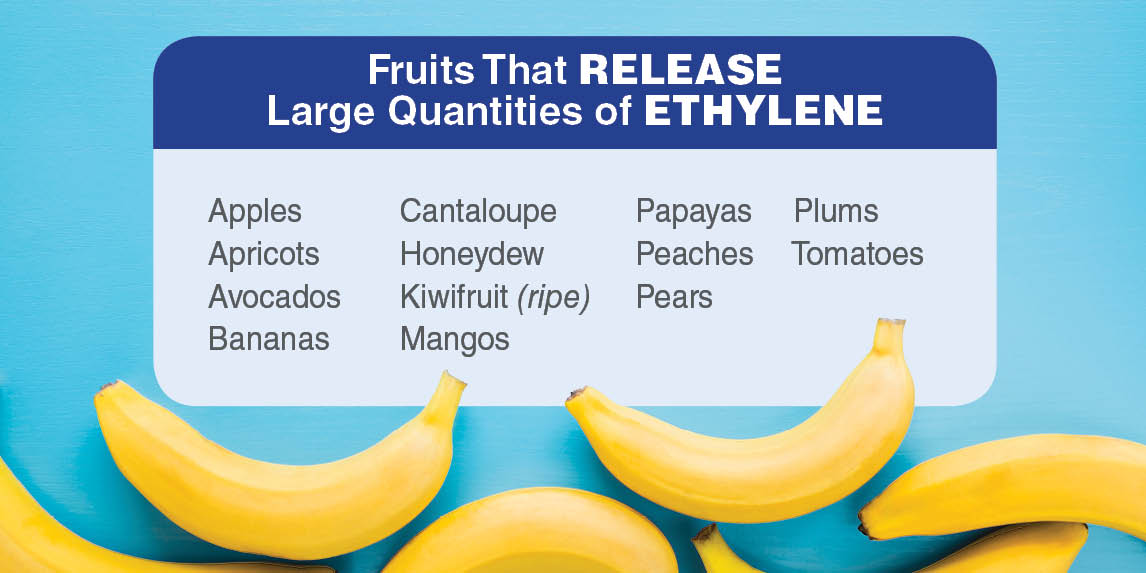 The second group of lettuces that the USDA classifies is Romaine. This has one grade, it's US #1, and it's the same standards–it's physical appearance, coloration, head compactness and formation, as well as some physical defects.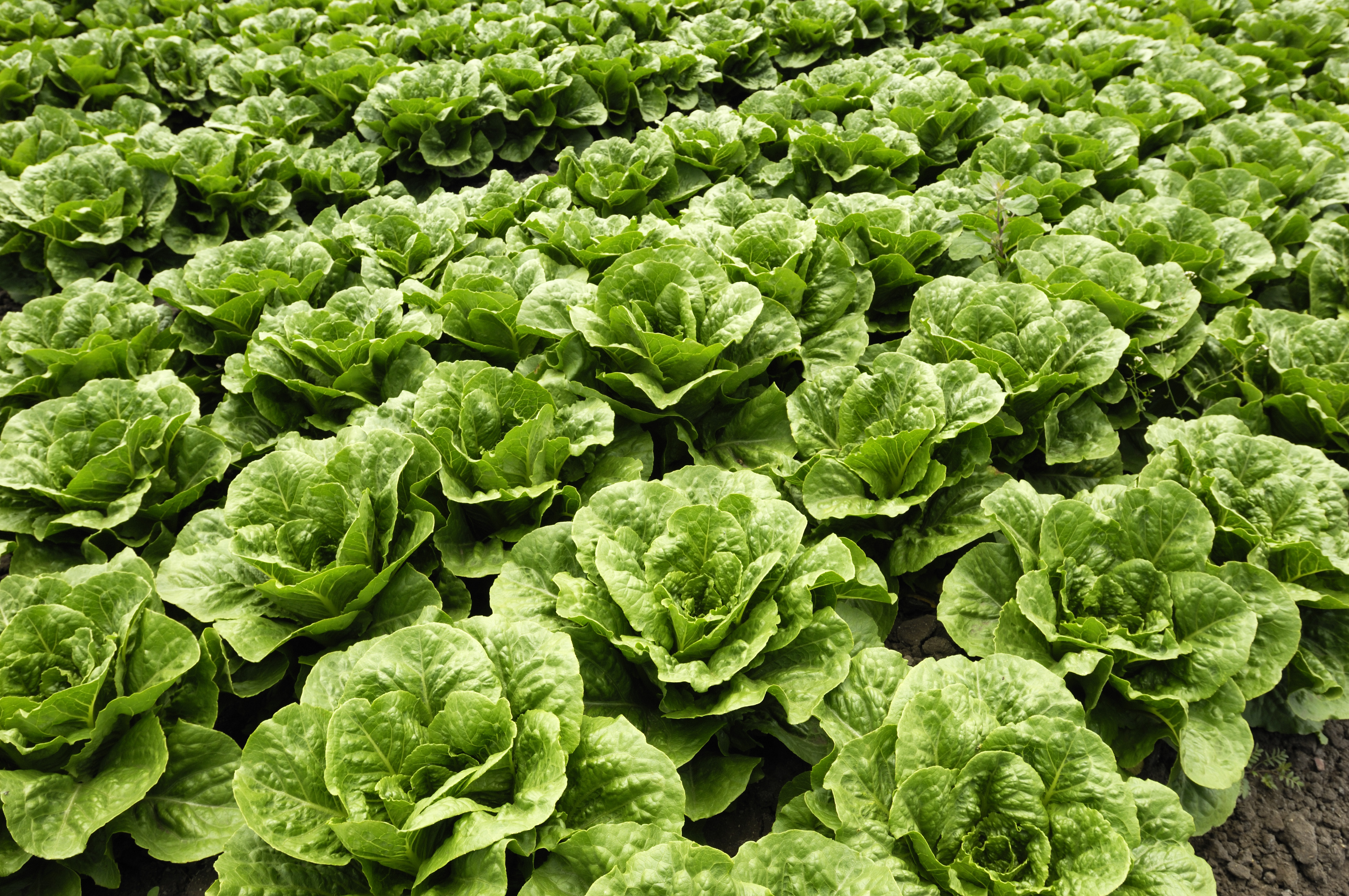 Some lettuces don't have a USDA grade
Gourmet salad mix (Mesclun mix) and hydroponic Boston are two such.
Produce 101: Lettuce Storage and Handling
So, where do you keep your lettuce? We tell people to keep it in the coldest part of their cooler. They like it really cold, but don't wash it until just before you use it. Again, you want to keep it cold, but let's not freeze it. Lettuce is mostly water and if exposed to too cold of a temperature, will freeze. Once it freezes, it is not usable as the cell walls are ruptured.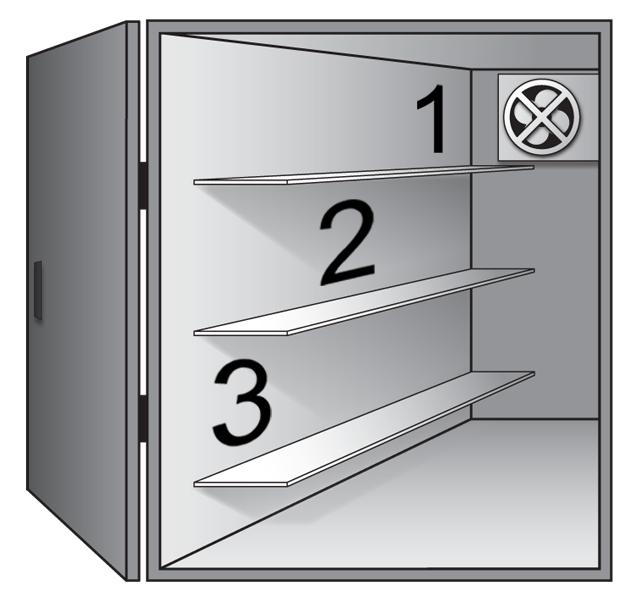 We have a dedicated QA team in the field. They're in the field looking at the effects of the different microclimates on the growing season, the overall maturity quality of the heads, and they notify us if they see any challenges with the current market situation. They, along with our purchasing team, update the FreshPress every week. Since this is a real-time look at commodities, it may take up to a week to see the effects in your area.
So, how do you know if lettuce is mature? Well, with head lettuce, you can kind of gently squeeze it and tell. Iceberg's the easiest. The more compact it feels, the more mature it is–it's denser, the yield is higher, it's been allowed to grow a little more.
Maturity for leaf and iceberg lettuces are based on the compactness of the head, while in Romaine, it is based on the number of leaves present and the overall development of the lettuce.
Other Types of  Lettuce
Mesclun
Gourmet salad mix, mesclun mix, spring mix, field greens, fancy salad… it's all the same thing–just a different name. It doesn't get a USDA grade, but it does add a great splash of color to your menu. It broadens the flavor palette, texture, and eye-appeal of an otherwise monotone item and it just looks really nice. As with all lettuces, you want to keep it really cold, and you want to turn fast because it's already been cut and will break down a little faster. For this item, you want to keep it really dry. The red and burgundy leaves are naturally more susceptible to decay.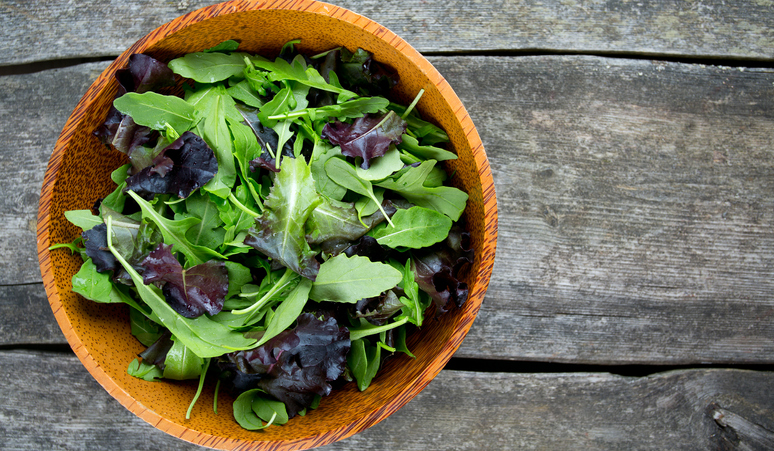 Hydroponic vs. field-grown Boston lettuce
Hydroponic Boston is a lot softer and more tender than field grown Boston. The heads are more open, they're a little looser, but they're also much more uniform and they're typically a little cleaner. Since it is a whole head, like all lettuce, you will want to wash it before you use it. Sometimes these are packed with the root ball attached–which is a good thing. It increases the shelf life of that item since it is still being fed. All you do is trim the root off, wash them, and process as normal.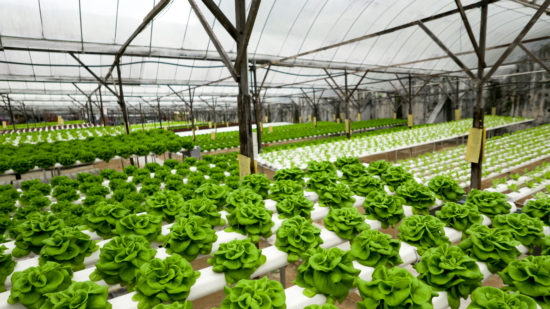 Natural Brand
Sysco | FreshPoint  Natural Brand products are grown, packed, processed or shipped straight from source or actual growing region the crop was grown and/or produced in. Click to read more about what Kate had to say when a customer questioned the case price of Natural Brand.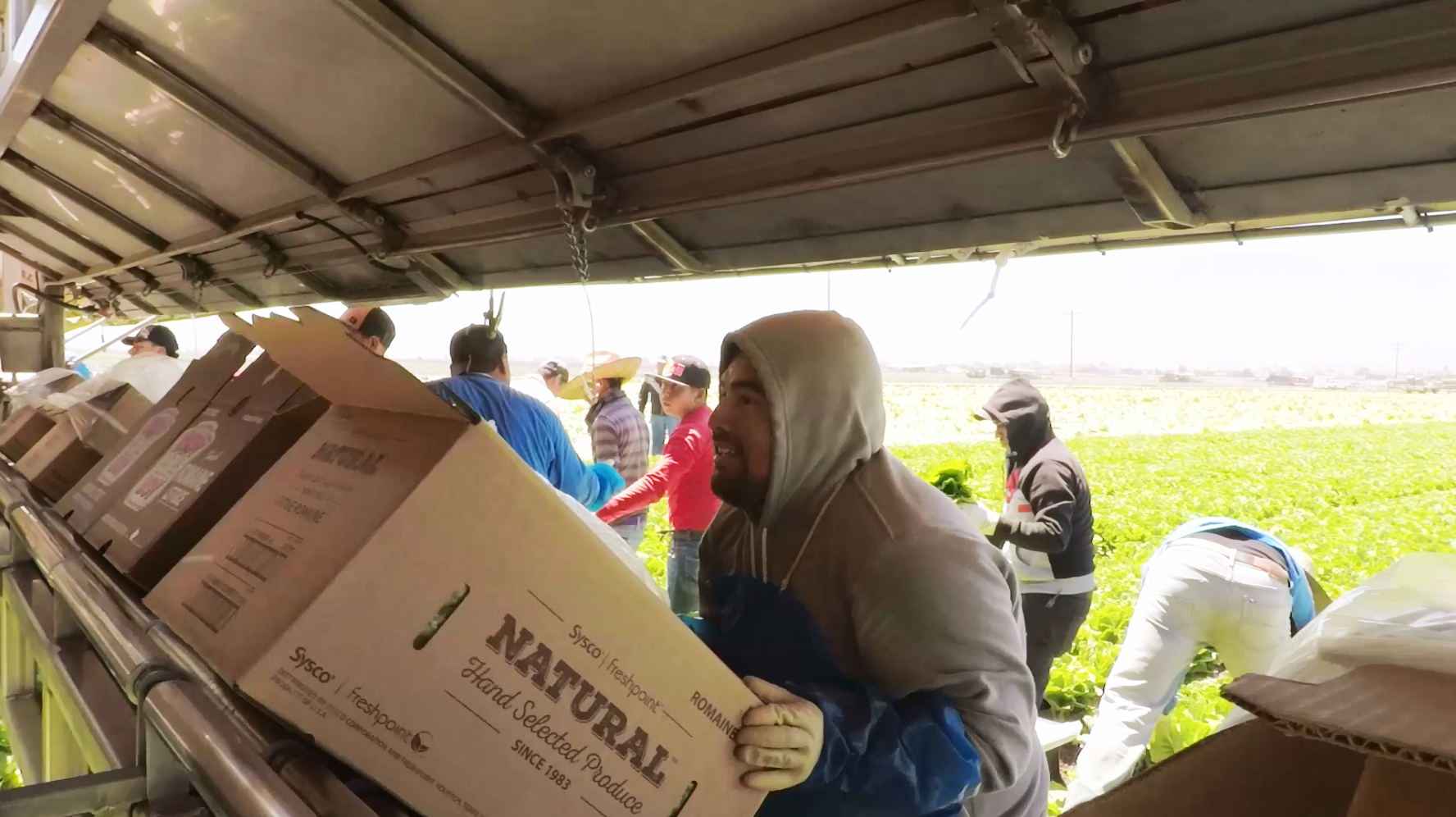 Watch Dan go over Produce 101: Lettuce
Contact your Marketing Associate about adding lettuce to your next order. If you are not a customer, find out how to become one today!
Content provided by Chef Daniel Snowden, the Director of Culinary Development for FreshPoint Central Florida. He has been in the produce industry years almost 20 years, and loves getting geeky about food. Follow FreshPoint Central Florida on Facebook, Twitter, and Instagram. Additional contributions from Lisa Pettineo.
---
Some tools you can use:
Visit freshpoint.com for our seasonal availability guides—and while you are there, check out the FreshPress, our latest market report. Place your orders online with ease at myfreshpoint.com. Did you know you can receive real-time reliable delivery alerts on the day of your delivery? Activate and subscribe at FreshPoint.com/mydelivery
Download our app and take your produce management on the go. Place orders, review flyers, watch videos…all in one spot!
Find out more details about our UBU program, and how we are shining a spotlight on food waste while making value and food safety a priority.
We buy local to strengthen regional economies, support family farms, preserve the local landscape, and to provide fresh-from-the-farm food to our customers. Local.freshpoint.com connects you to your local farmers like never before! Customize your search by zip, city, state, radius…even by crops and growing methods. Pop in your zip code and learn about our local farmers.
Socialize with us!
Did you know we are on YouTube? Head over to our page and check out our 75+ videos. Don't forget to subscribe, and also be a part of our Bell Team—hit the little bell icon to get notifications when we upload new videos.
Follow FreshPoint, Inc. on Facebook, Twitter, Instagram, and LinkedIn…and follow The Produce Hunter on Instagram as she finds the best specialty produce at the Santa Monica Farmers Market.