By FreshPoint

Share this post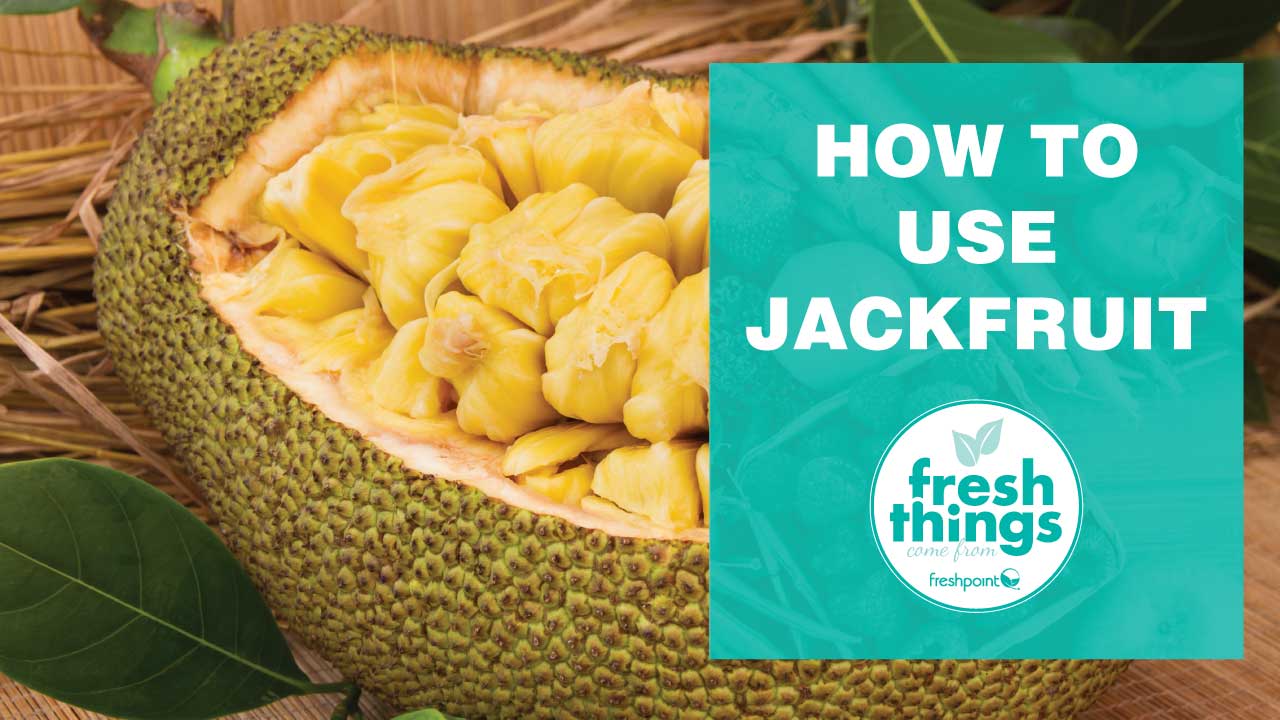 Fresh Things Videos: How to use Jackfruit
Chef Dan has a new friend and his name is Jack.
Jackfruit that is.
Hi, I'm Chef Dan with FreshPoint, and I want you to meet my friend Jackfruit. He looks a little gnarly, it's a big piece of fruit, it's 45 pounds and grows on a tree in the tropics. That tree can produce 200 of these monsters a year. Just be careful when you're walking under it because when they're ripe, they can literally fall off and knock you out.
How do you know when it's ripe?
Well, the spines will elongate and it'll emit a super sweet aroma redolent of pineapples and bananas.
So what do you do with it?
It's a great vegan meat substitute right now. Slow roasted or smoked, seasoned with a dry rub, finished with a barbecue sauce and served on a bun it'll make even a diehard carnivore like myself pretty happy. It doesn't taste like pork, but it sure has the texture and it sure has the wonderful smoky flavor of barbecue. What else can you do with it? Well, the seeds are awesome. Take them out roast them, they have a slightly nutty and milky flavor that reminds me a lot of Brazil nuts.
Chef out what else Chef Dan has to say about his gnarly friend, Jack.
Oh, by the way, here's a pro tip. You need to grease up your knife before digging in to one of these bad boys. We have arrived at that knowledge first hand.
**Jackfruit emit a latex-type sap, and it will stick to everything. So know that, and also if you have a latex allergy, this is not the fruit for you.
---
Jackfruit are generally available in the summer.
Content provided by Daniel Snowden, the Director of Culinary Development for FreshPoint Central Florida. He has been in the produce industry years almost 20 years, and loves getting geeky about food. Follow FreshPoint Central Florida on Facebook, Twitter, and Instagram.
Follow FreshPoint, Inc. on Facebook, Twitter, Instagram, and LinkedIn. Did you know we are on YouTube? Head over to our page and check out our videos. Don't forget to subscribe, and also be a part of our Bell Team—hit the little bell icon to get notifications when we upload new videos.