By FreshPoint

Share this post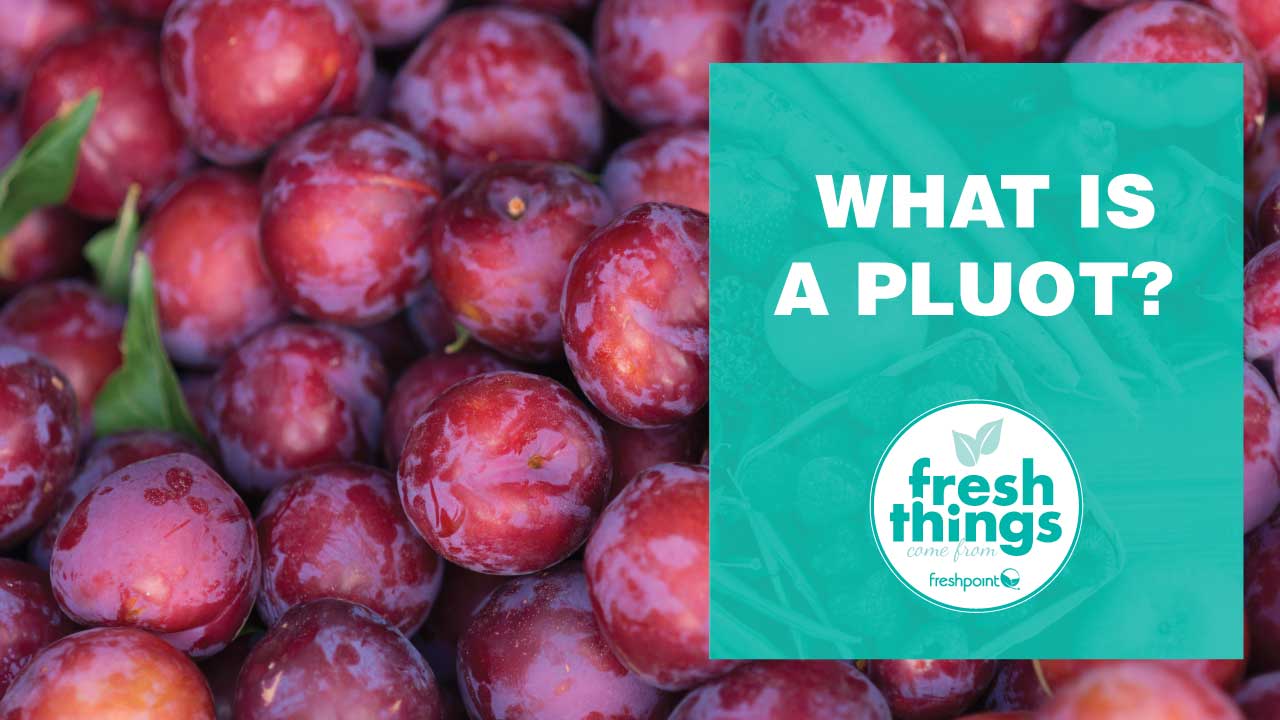 Fresh Things Video: Have you ever wanted to know, what is a Pluot?
Have you ever wanted to know what is a Pluot?
Hi, I'm Chef Dan with FreshPoint, and plum season is underway.  Not only do we have plums, but we have pluots.
So plums versus pluots… what is a pluot?
Well the plum is a plum. Colors can range anywhere from red to purple to green to yellow. Pluots are a hybrid of plums and apricots, mostly plum, and typically 70% with the remaining 30% being apricots. Flavor is similar, and typically has a little more sweetness, a little more acidity, but all that wonderful rich summer flavor you come to expect with wonderful stone fruit.
So what can you do with them?
You can grill a plum, you can roast them, or you can juice them for cocktails. I like to take them and compress them and make them taste like a cocktail. How did I do it? Well, we take the plum, we cut it, we remove the pit, put it in a vacuum bag, add a little bourbon, some bitters, orange zest, draw a vacuum, and let it sit for 24 hours. Come back and bite into it and the plum has been transformed into a classic old-fashioned cocktail.
---
Content provided by Chef Daniel Snowden, the Director of Culinary Development for FreshPoint Central Florida. He has been in the produce industry years almost 20 years and loves getting geeky about food. Follow FreshPoint Central Florida on Facebook and Instagram.
Follow FreshPoint, Inc. on Facebook, Twitter, Instagram, and LinkedIn. Did you know we are on YouTube? Head over to our page and check out our videos. Don't forget to subscribe, and also be a part of our Bell Team—hit the little bell icon to get notifications when we upload new videos.