Share this post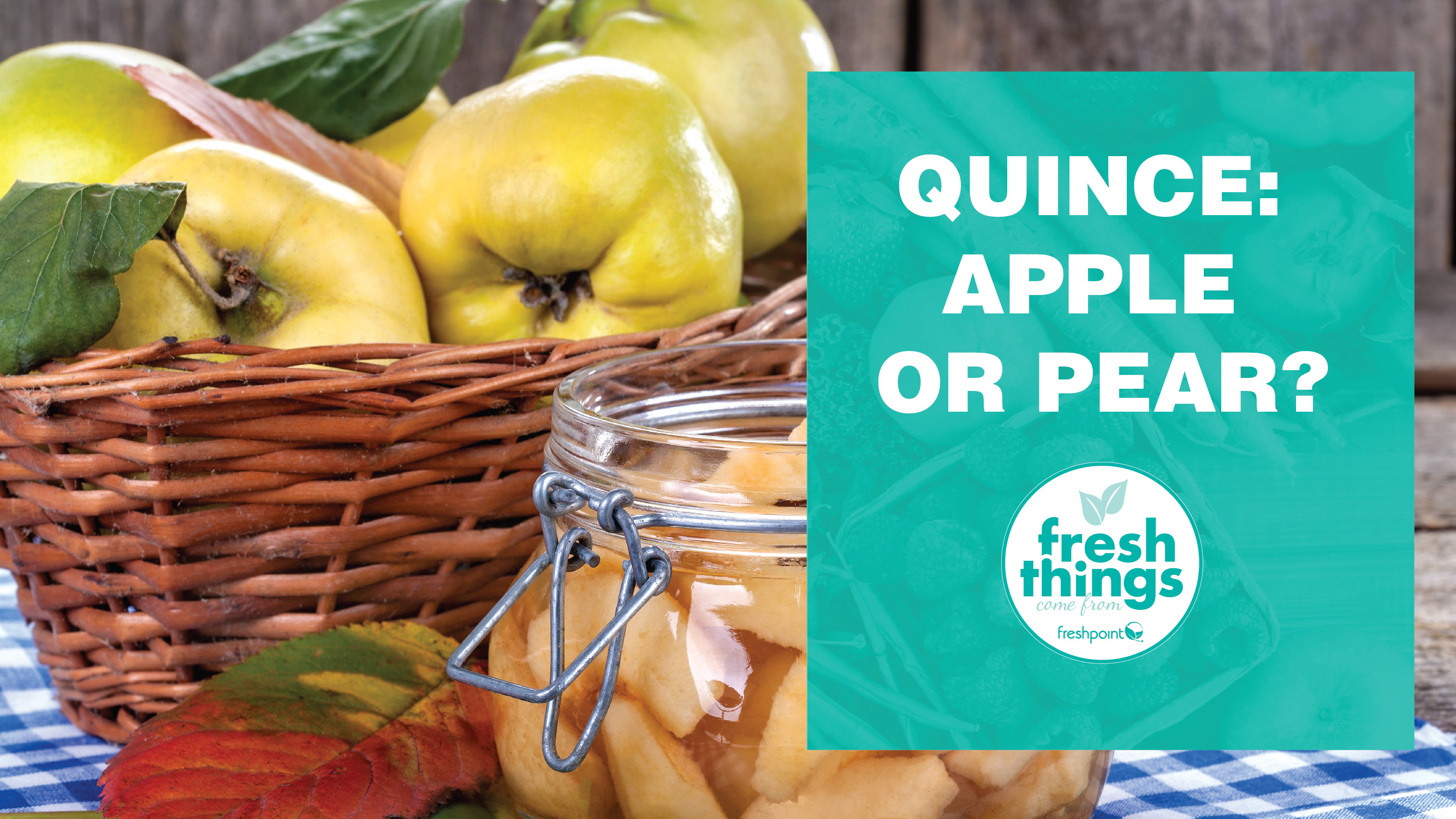 Fresh Things Video: Is a Quince a Pear or an Apple?
Fall is just around the corner, and I'm always asked, "is a quince a pear or an apple?"
The answer isn't as simple as you might think. It's related to both, but it's really neither.
You can't eat them raw because they're super astringent.
When you bite into a raw quince it isn't gonna hurt you or make you sick, it's just gonna feel like you've bitten into a big block of chalk. It's gonna bind the water in your mouth up, and you're gonna feel it. Nothing bad.
If you want to have some fun, make applesauce– but add quince to it.
It'll add a slightly tropical perfume to your applesauce; more importantly, quince turns pink when you cook it, so you'll have a natural pink applesauce. Pair it with pork for an interesting fall melange, but note, when you buy quince from the farmers market they're gonna come with what some people call "quince wool" or "quince fuzz". Similar to what you'd see on a peach, just wipe it off, peel it, chop it, and enjoy your fall quince.
Is a quince a pear or an apple?
---
Content provided by Chef Daniel Snowden, the Director of Culinary Development for FreshPoint Central Florida. He has been in the produce industry years almost 20 years, and loves getting geeky about food. Follow FreshPoint Central Florida on Facebook, Twitter, and Instagram.
Follow FreshPoint, Inc. on Facebook, Twitter, Instagram, and LinkedIn. Did you know we are on YouTube? Head over to our page and check out our videos. Don't forget to subscribe, and also be a part of our Bell Team—hit the little bell icon to get notifications when we upload new videos.