By FreshPoint

Share this post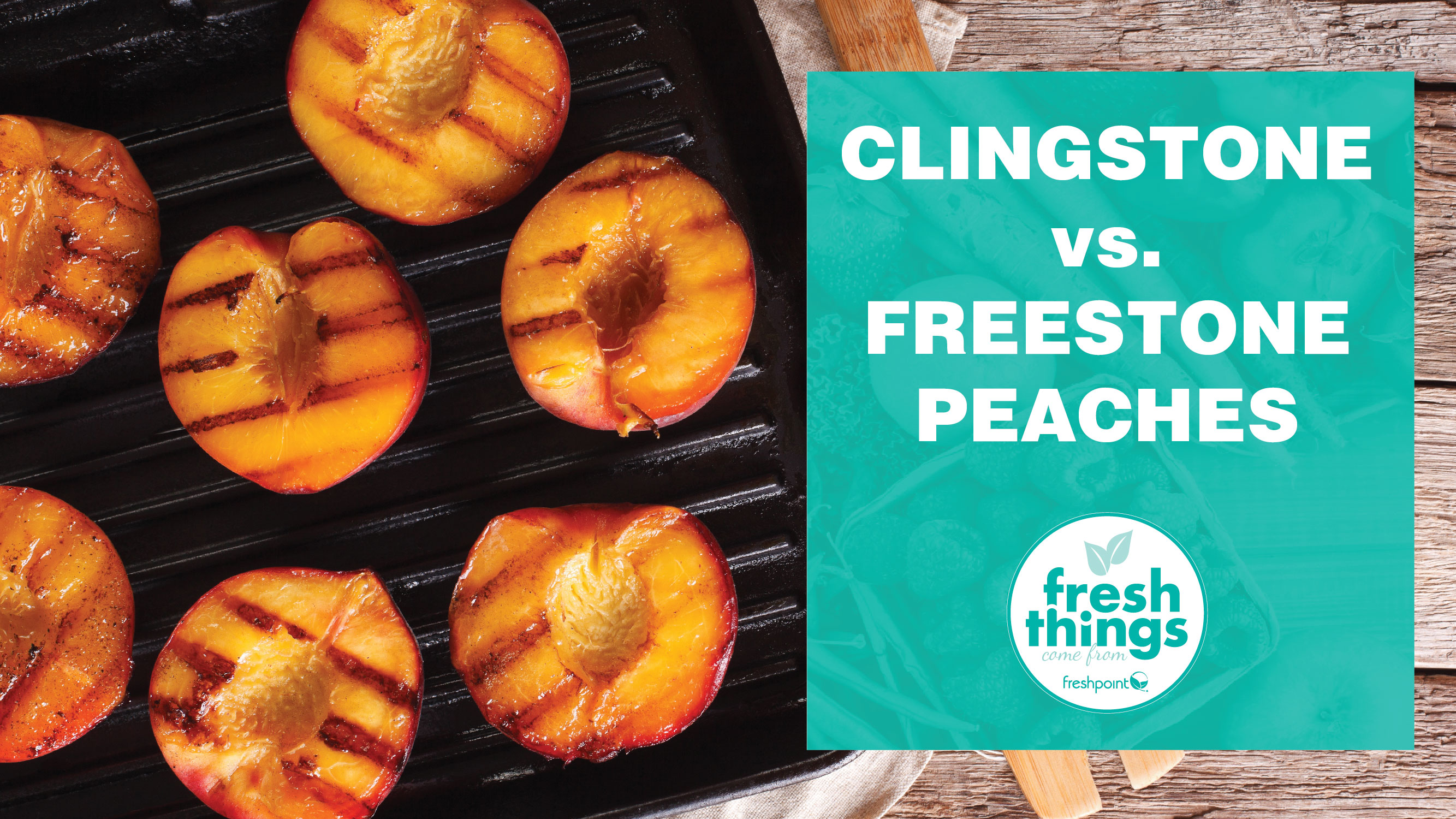 Fresh Things Video: Clingstone and freestone peaches
Hi, I'm Chef Dan with FreshPoint. And if you know me, you know how much I love stonefruit, and stonefruit season has begun.
I brought by some peaches today to talk about.
Here I have some eastern peaches from Florida. The domestic season starts here, and then we work our way up the Eastern Seaboard into the Peach State or Georgia, South Carolina, and then finishing in New Jersey. And the smaller peaches are the first crop from California. Little smaller, but still packed with that wonderful summer freshness.
Peaches, like nectarines, are members of the rose family.
They are also drupes or stonefruit, which refers to the seed formation on the interior of the fruit.
Clingstone and freestone peaches
Peaches come in two specific categories. There's clingstone and freestone peaches, and this refers to how the flesh either clings to the stone or is free from the stone. Clingstone varieties are wonderful for eating ripe out of hand, while freestone are much easier to use in the kitchen, sliced up into a wonderful summer tart.
Savory peach menu suggestions
We can all make great peach desserts, but try them on your grill the next time you fire it up. Little salt and pepper, add a little neutral grapeseed oil and grill them briefly. Sprinkle them with a little bleu cheese, drizzle with a little balsamic vinegar, and serve on a bed of fresh arugula for a great summer salad.
---
Content provided by Chef Daniel Snowden, the Director of Culinary Development for FreshPoint Central Florida. He has been in the produce industry years almost 20 years and loves getting geeky about food. Follow FreshPoint Central Florida on Facebook and Instagram.
Follow FreshPoint, Inc. on Facebook, Twitter, Instagram, and LinkedIn. Did you know we are on YouTube? Head over to our page and check out our videos. Don't forget to subscribe, and also be a part of our Bell Team—hit the little bell icon to get notifications when we upload new videos.