By FreshPoint

Share this post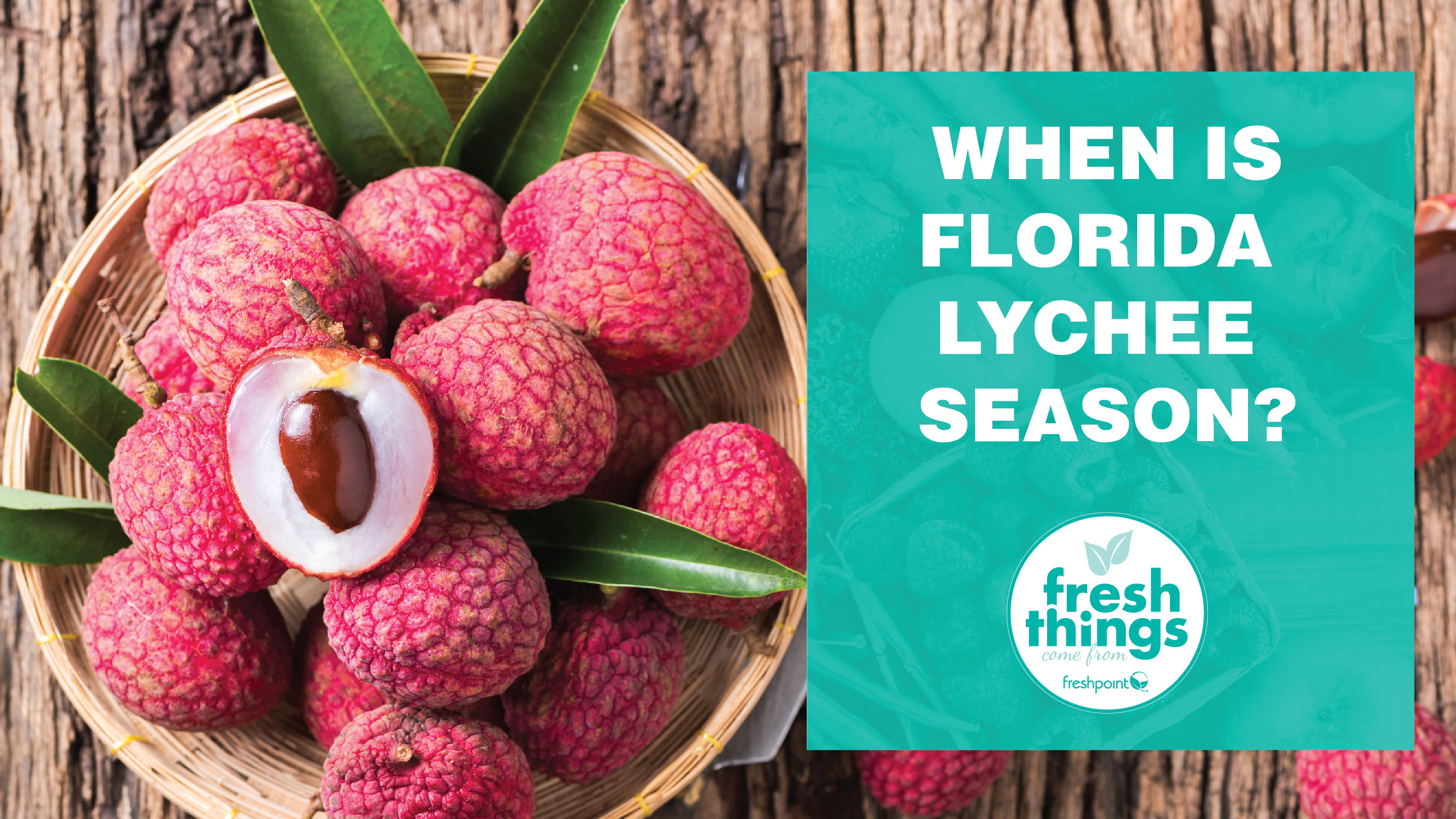 Florida Lychee: limited season, limitless flavor
Francy heads into the cooler and talks to us about Florida Lychee!
We are super excited that Florida Lychee are now in season.
On the outside here you can see why some people would call them the Chinese strawberry, because it looks like a strawberry, with a bumpy leathery skin, but on the inside we have this perfumy, flowery, aromatic (flesh), that looks like a little peeled grape. You are going to peel it just like a hard-boiled egg to get to the fragrant fruit inside.
Enjoy eating out of hand as a tropical treat, in cocktails, and desserts. The important thing to remember is—the Florida lychee season is only about a minute*, so get them while you can.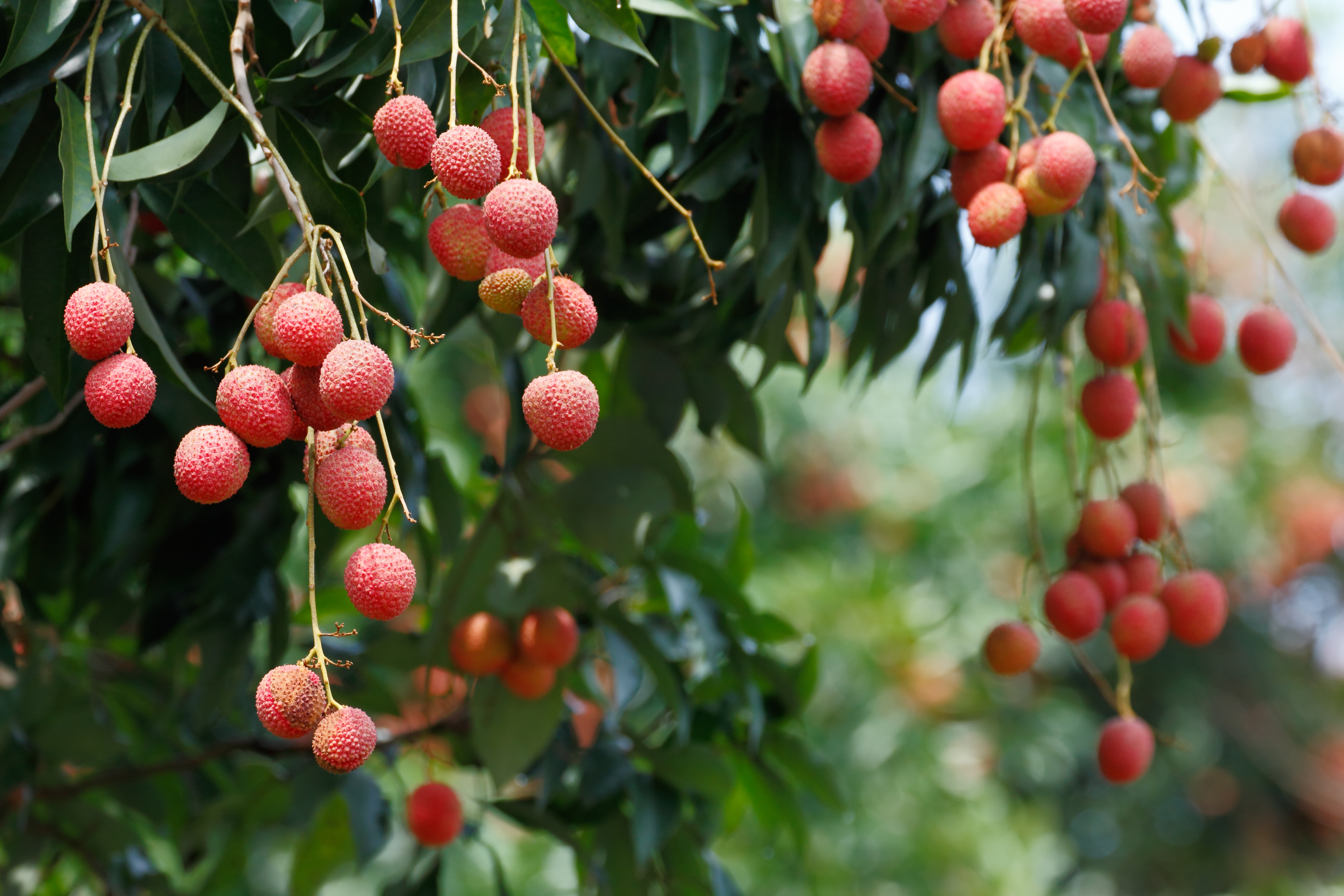 *The Florida Lychee season is notoriously short—and lasts only a about month or so—usually starting in early summer and running until, well, they are done. As the season progresses, the skin color and shape will change slightly, depending on that particular variety.
We recommend you call ahead and check on availability before placing an order. Lychees from imported growing areas tend to overlap the Florida season, further extending the season, but they will have a different look, flavor, and aroma.
Contact your Marketing Associate about adding availability and adding some to your next order. If you are not a customer, find out how to become one today!
---
Article provided by Francy Deskin, the Specialties Coordinator for FreshPoint South Florida. She has spent 20+ years in kitchens, including as an Executive Chef, and she loves all things food. Follow FreshPoint South Florida on Facebook and Instagram.
Some tools you can use:
Visit freshpoint.com for our seasonal availability guides—and while you are there, check out the FreshPress, our latest market report. Place your orders online with ease at myfreshpoint.com. Did you know you can receive real-time reliable delivery alerts on the day of your delivery? Activate and subscribe at FreshPoint.com/mydelivery
Download our app and take your produce management on the go. Place orders, review flyers, watch videos…all in one spot!
Find out more details about our UBU program, and how we are shining a spotlight on food waste while making value and food safety a priority.
We buy local to strengthen regional economies, support family farms, preserve the local landscape, and to provide fresh-from-the-farm food to our customers. Local.freshpoint.com connects you to your local farmers like never before! Customize your search by zip, city, state, radius…even by crops and growing methods. Pop in your zip code and learn about our local farmers.
Socialize with us!
Did you know we are on YouTube? Head over to our page and check out our 75+ videos. Don't forget to subscribe, and also be a part of our Bell Team—hit the little bell icon to get notifications when we upload new videos.
Follow FreshPoint, Inc. on Facebook, Twitter, Instagram, and LinkedIn…and follow The Produce Hunter on Instagram as she finds the best specialty produce at the Santa Monica Farmers Market.