By FreshPoint

Share this post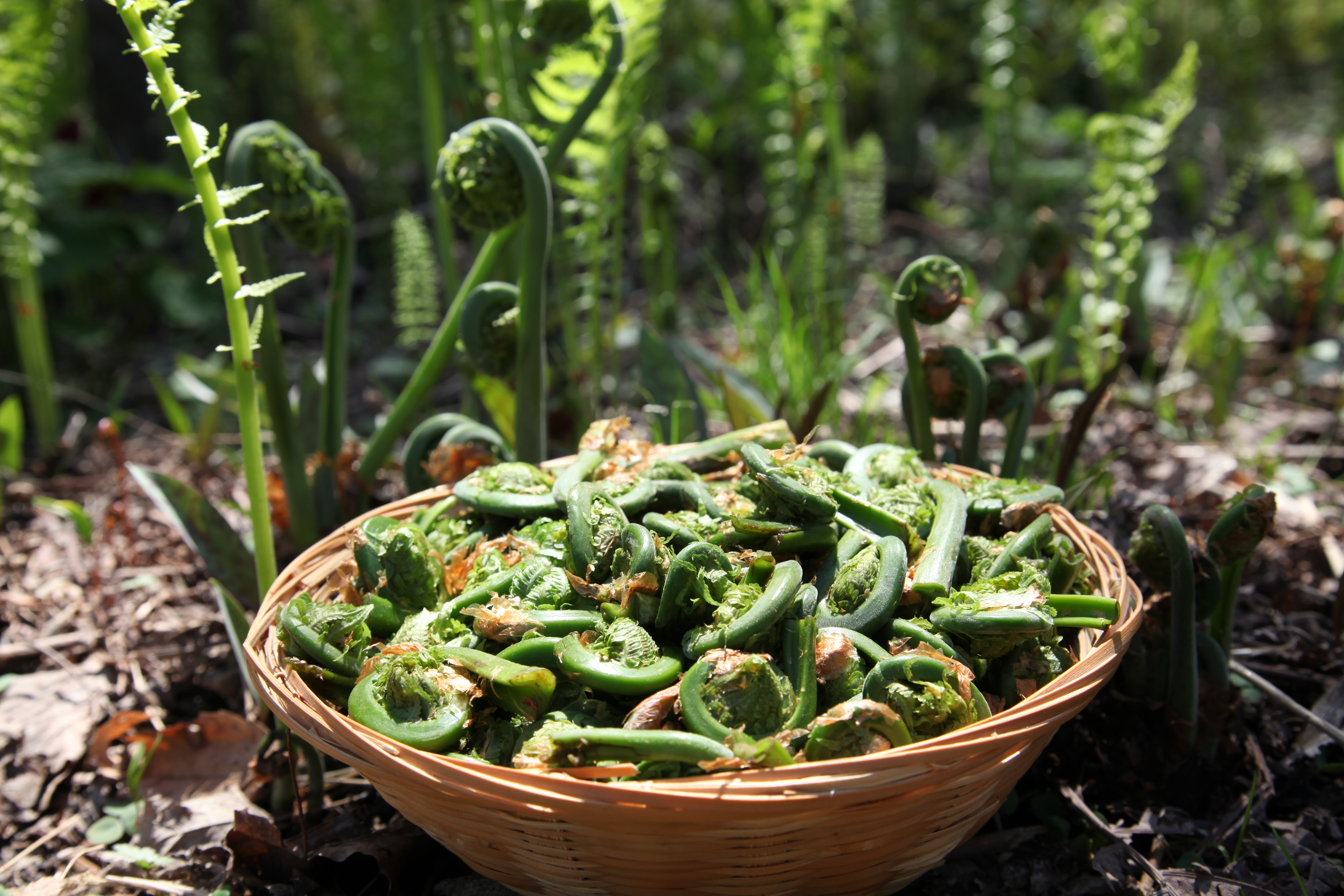 Fiddlehead Ferns: is it really a fern you are eating?
The last member of the Spring Trilogy may be the most misunderstood and underappreciated item: Fiddlehead Ferns.
Appearing in temperate climates early in the spring season, Fiddlehead Ferns have been consumed for centuries.  It is thought that early French settlers sought out Fiddleheads in North America, though it was a common item in Medieval Europe, Asia, and with early Native American people.  Fiddleheads grow in in temperate, wooded regions with fairly high humidity and cold winters.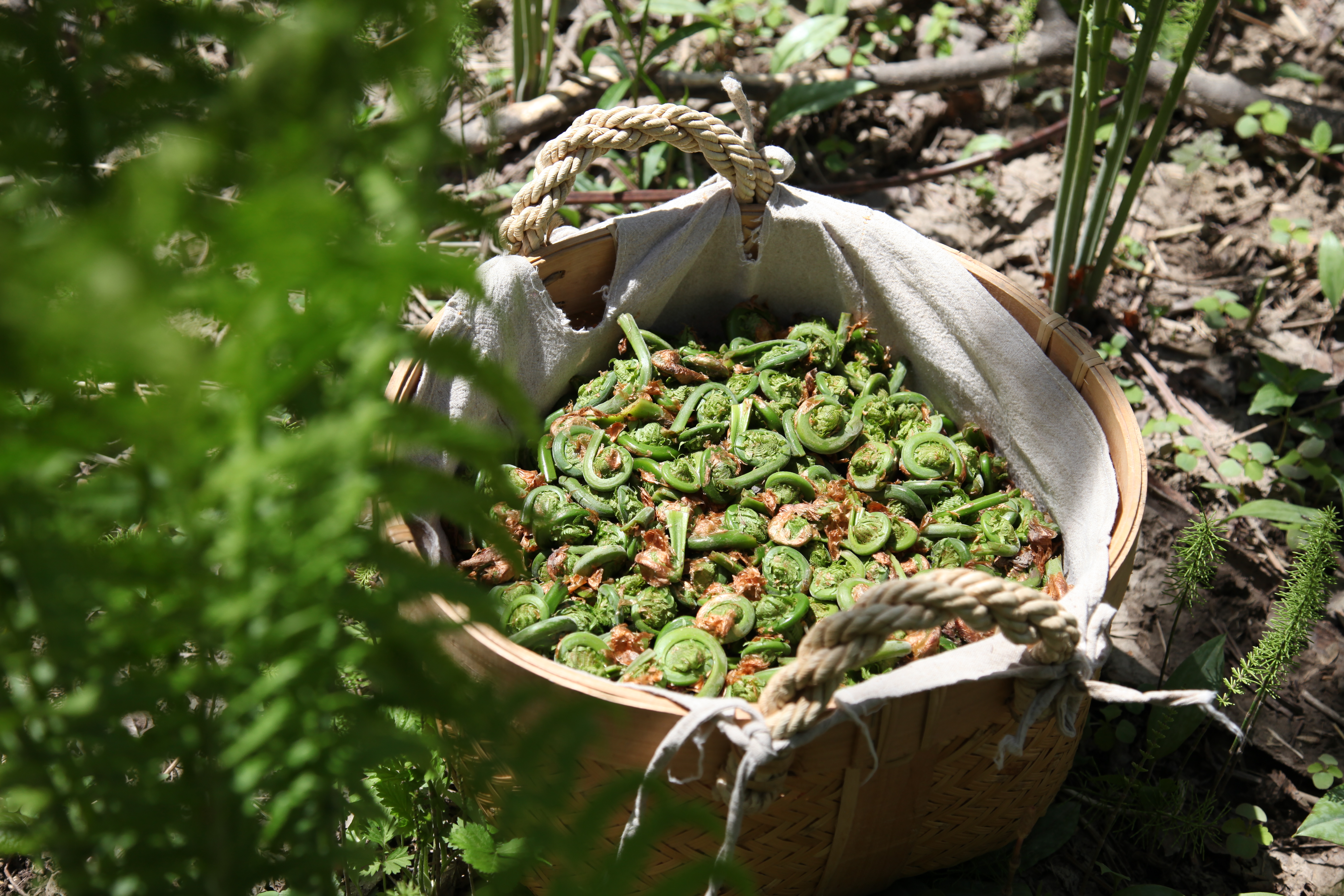 When seeking out and purchasing Fiddleheads, look for tightly coiled heads, brightly colored coils and remove any of the papery husk that may remain attached after harvest.  Most importantly, make sure you're buying Ostrich Fern Fiddleheads, other varieties may not be safe to eat.  Lastly, don't eat them raw, Fiddleheads need to be cooked before you consume them.
Yes, they really are ferns, but are the unfurled tips of new ferns, more often than not, Ostrich Ferns.
Fiddleheads have been consumed for centuries by numerous cultures.  There are records of these delights being consumed in Japan, Siberia, Scandinavia and North America.   Once the coils appear, time is of the essence.  The young and flavorful coils will unfurl into an inedible fern in two weeks.  People have described the flavor as being a cross between green beans and asparagus, with a nutty undertone, sometimes having a slightly bitter bite.  Consider boiling or steaming them and then tossing them in a bit of brown butter with a touch of prosciutto for a uniquely flavored spring side dish.
Note: Fiddlehead Ferns must be cooked before eating. 
Fiddlehead ferns are seasonal and at their best in the spring. The early purple-tinged varieties start from the western areas and then as the season progresses the eastern emerald green colored varieties round out the season. Contact your Marketing Associate about availability and adding some to your next order. If you are not a customer, find out how to become one today!
Article  provided by Chef Daniel Snowden, the Director of Culinary Development for FreshPoint Central Florida. He has been in the produce industry years almost 20 years and loves getting geeky about food. Follow FreshPoint Central Florida on Facebook and Instagram.
---
Some tools you can use:
Visit freshpoint.com for our seasonal availability guides—and while you are there, check out the FreshPress, our latest market report. Place your orders online with ease at myfreshpoint.com. Did you know you can receive real-time reliable delivery alerts on the day of your delivery? Activate and subscribe at FreshPoint.com/mydelivery
Download our app and take your produce management on the go. Place orders, review flyers, watch videos…all in one spot!
Find out more details about our UBU program, and how we are shining a spotlight on food waste while making value and food safety a priority.
We buy local to strengthen regional economies, support family farms, preserve the local landscape, and to provide fresh-from-the-farm food to our customers. Local.freshpoint.com connects you to your local farmers like never before! Customize your search by zip, city, state, radius…even by crops and growing methods. Pop in your zip code and learn about our local farmers.
Socialize with us!
Did you know we are on YouTube? Head over to our page and check out our 75+ videos. Don't forget to subscribe, and also be a part of our Bell Team—hit the little bell icon to get notifications when we upload new videos.
Follow FreshPoint, Inc. on Facebook, Twitter, Instagram, and LinkedIn…and follow The Produce Hunter on Instagram as she finds the best specialty produce at the Santa Monica Farmers Market.