By FreshPoint

Share this post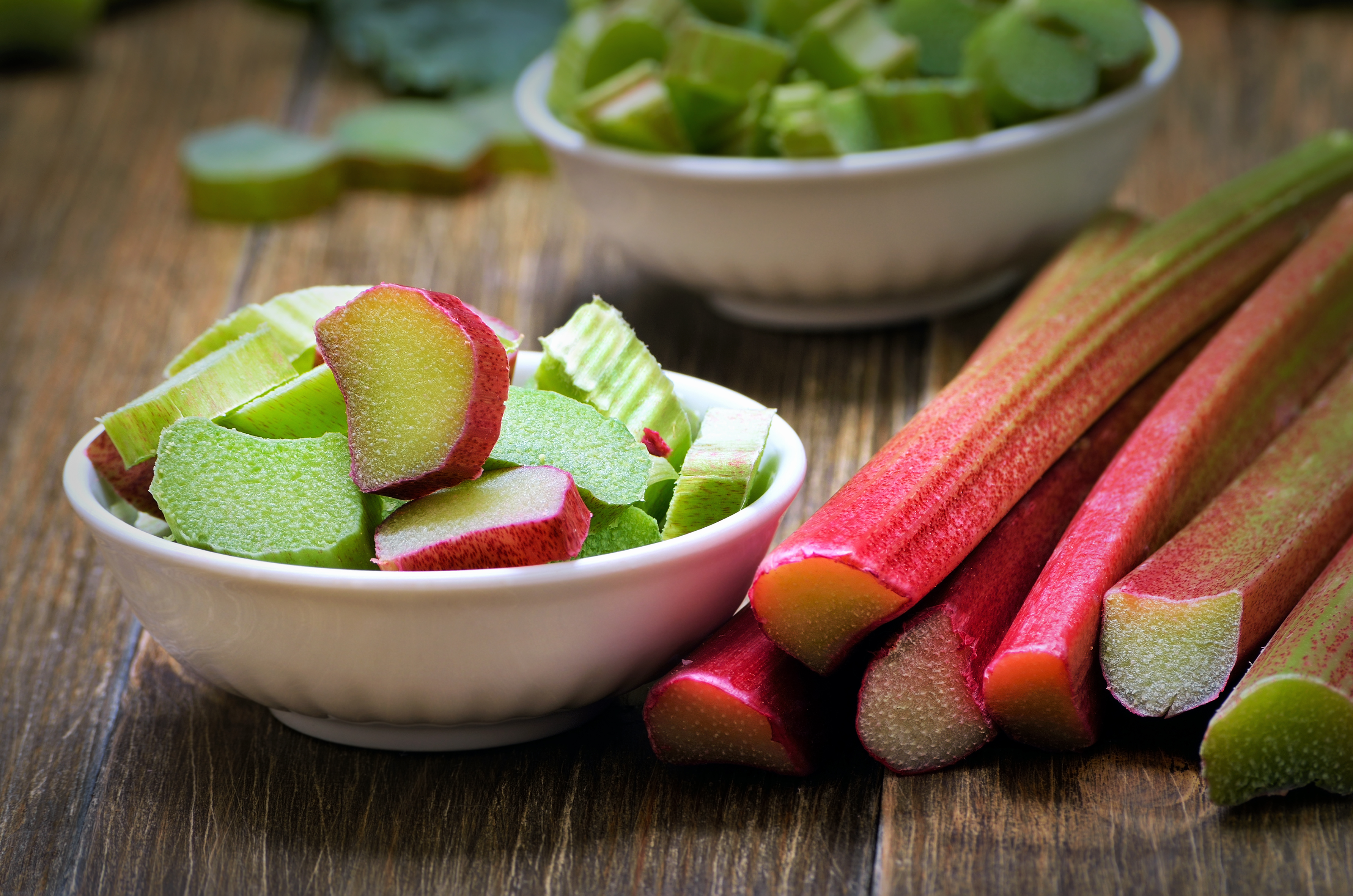 Everyone needs friends, including rhubarb
Good on its own, but better with friends. This could pretty much be the anthem of rhubarb, and life.
There seems to be a dearth of recipes calling for simply prepared rhubarb, highlighting the spring seasonal freshness of this vegetable.
Or is it a fruit?
Technically speaking it is a vegetable, but here in the U.S. we again try to sweeten the deal on rhubarb by categorizing it as a fruit. The reasoning?
Because it's usually seen cavorting with strawberries and in things like baked goods, jams, jellies, compotes, candied and pickled, and …
for the tax break. Apparently, fruit carries lower tax rates than vegetables.
Then there's the minor detail about the leaves being poisonous.
Don't eat the leaves, the stalks are fine, but trim off any remaining leaves you see. They are pretty high in oxalic acid and they'll rip a trail through your kidneys. (But don't worry, the leaves are mostly trimmed off before being sold.)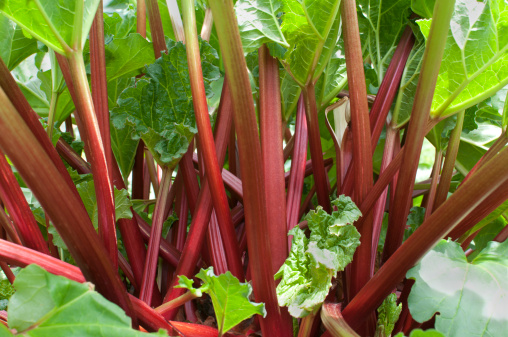 Choosing and preparation
Choose stalks that are slender. It matters not if the celery-like stalks are pink or red, as this is not an indicator of ripeness or quality. If they are larger or more mature, give them the peeler treatment to alleviate some of the stringy fibers on the surface. The most common approach is to cook them by simmering or stewing until the texture surrenders to the point of palatability. From there, it becomes a flavor carrier and a tart foil for other ingredients. Choose a balance of fruit–namely strawberry–and pair with sugar, wine, vinegar, and spices to create a profile suitable to your recipe.
That's just what Pastry Chef Sarah Magoon did for her Easter menu at Steak 954, a Steven Starr Restaurant within the W Hotel Fort Lauderdale.  She created this lovely brunch blintz: delicate crepes filled with house-made ricotta flecked with lemon zest. She topped this with a rhubarb-strawberry compote and a vanilla bean whipped cream. Codependency never looked so good!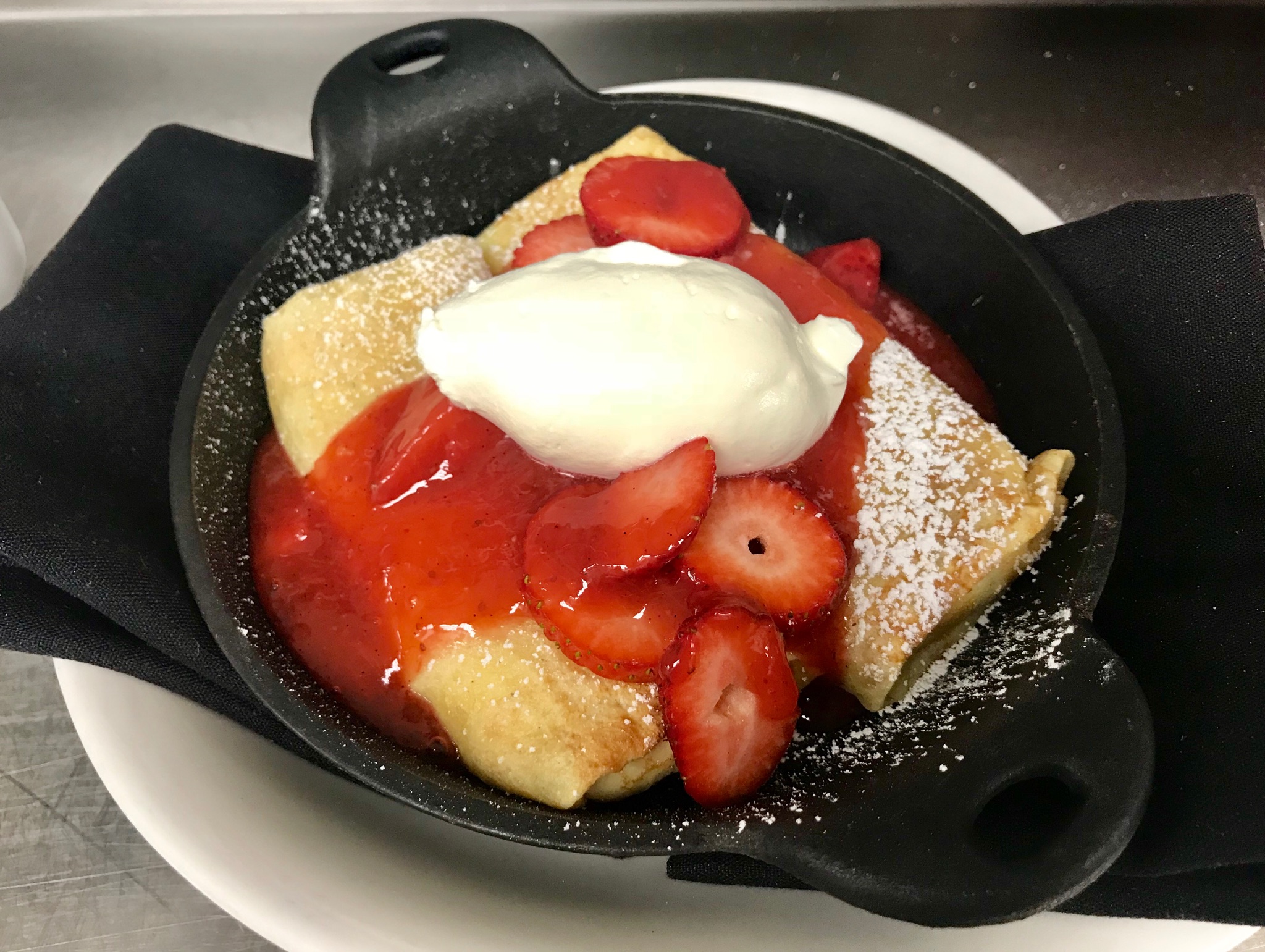 "Rhubarb just has a natural affinity for strawberries, and that is what inspired me in this special," said Chef Magoon.
Rhubarb is in its highest season from April to June, although today it is often grown in green house settings, easing up its availability more or less throughout the year.
---
Content provided by Francy Deskin, the Specialties Coordinator for FreshPoint South Florida. She has spent 20+ years in kitchens, including as an Executive Chef, and she loves all things food. Follow FreshPoint South Florida on Facebook and Instagram.
Follow FreshPoint, Inc. on Facebook, Twitter, Instagram, and LinkedIn. Did you know we are on YouTube? Head over to our page and check out our videos. Don't forget to subscribe, and also be a part of our Bell Team—hit the little bell icon to get notifications when we upload new videos.