By FreshPoint

Share this post
Employees walk for Making Strides Against Breast Cancer
We are always extremely proud when our associates donate their time and effort for worthy causes. This year, FreshPoint Denver and FreshPoint Nashville both donated to the American Cancer Society, Making Strides for Breast Cancer.
---
FreshPoint Denver associates joined together to raise $1,242.00 to donate towards the Making Strides Against Breast Cancer 5K Walk on October 22, 2017, in Greenwood Village, Colorado. Fundraising efforts included "Bra Pong" and a Pancake Breakfast.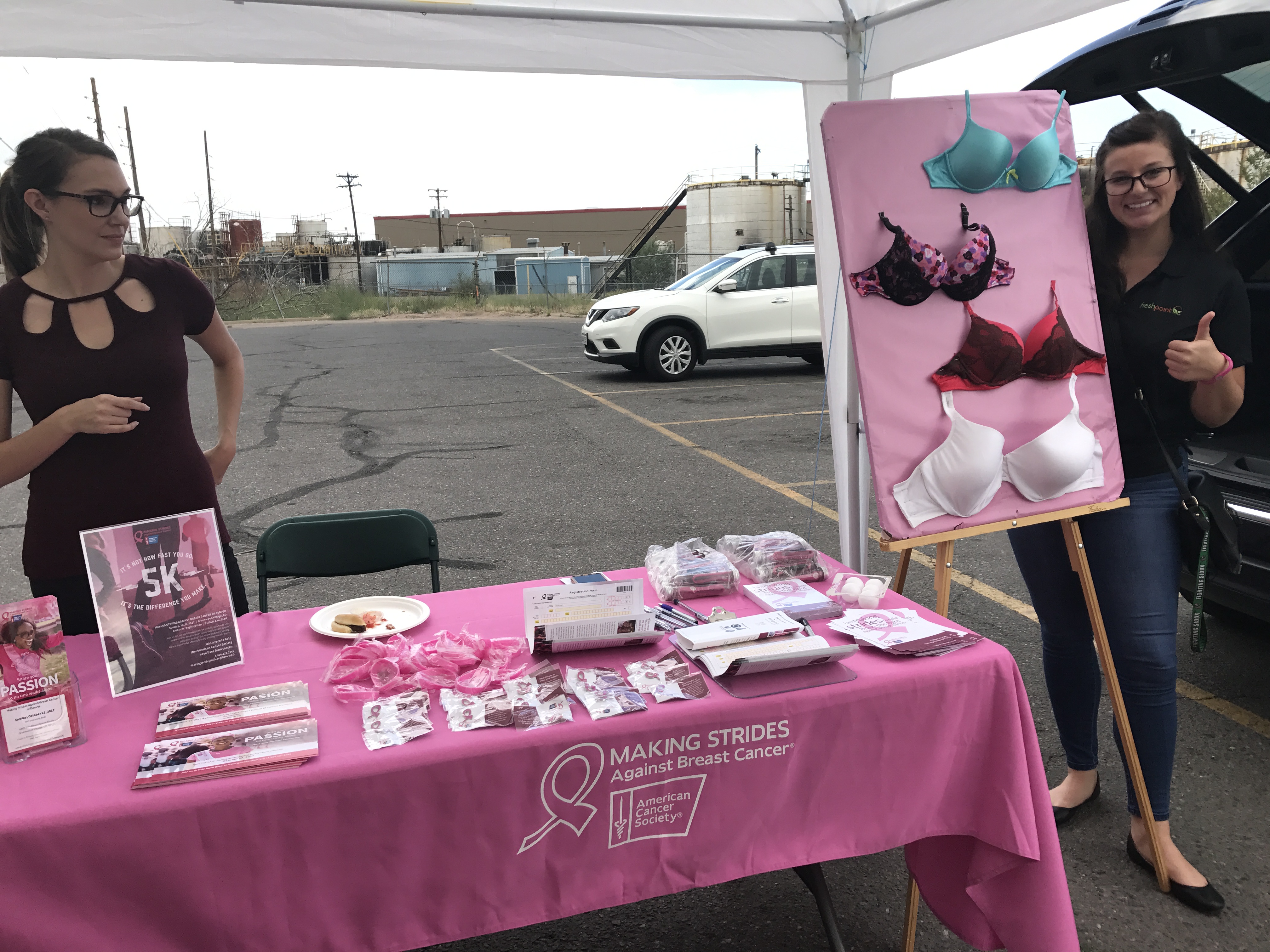 "We had great participation in the walk, but even better our team banded together for such a worthy cause that has affected so many," said FreshPoint Denver President, Jennifer Kennedy. "We have one employee who could not join us due to her own personal struggle that sent us a message at the start of the race telling us she felt blessed to work for a company that was so supportive to her personally."
Team FreshPoint Denver was comprised of over 15 associates and family members, and one dog—good boy!, who took on the challenge of the 5K course that early Sunday morning, because their lives have been touched by breast cancer.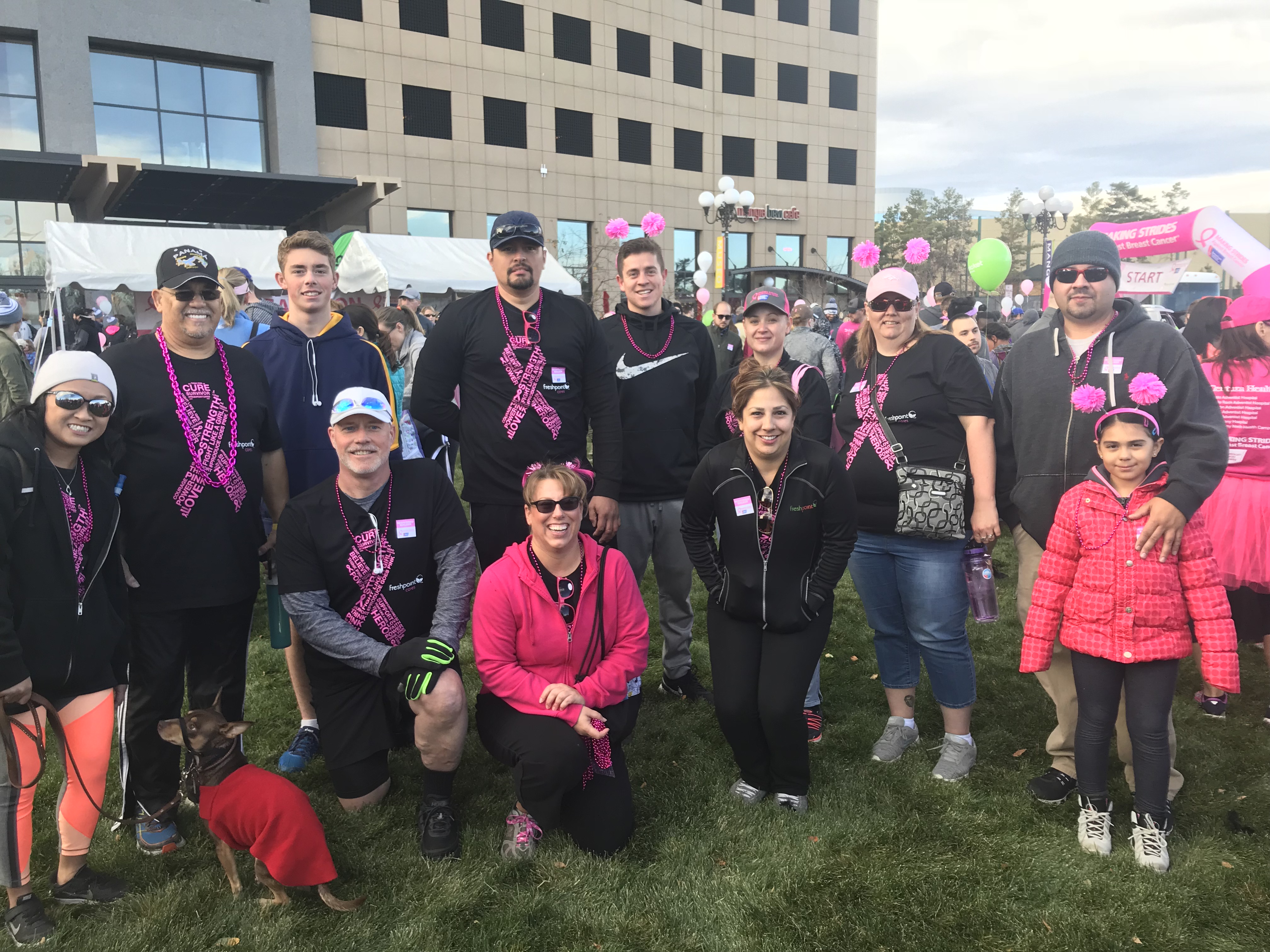 "We are so happy to have FreshPoint as a part of our local Making Strides Against Breast Cancer event here in Denver, CO for the 5th year in a row! With 30 participants on their team, they were able to raise close to $1,500 for our organization. These donations go to support ground breaking breast cancer research grants, as well as programs and services for those affected by breast cancer here in our community," Cristina Spohr, Community Development Manager, North Region, American Cancer Society, Inc.
Founded in 1913, the American Cancer Society is a nationwide, community-based voluntary health organization eponymous in the fight to eliminating cancer as a major health problem. Annually, more than one million Making Strides walkers help to raise more than $60 million for the American Cancer Society to help saves lives from breast cancer.
---
On Saturday, October 21st, FreshPoint Nashville employees walked in the annual Making Strides Against Breast Cancer that took place at the Nissan Stadium in Nashville, TN. This is the third year FreshPoint Nashville participated in the local event sponsored by the American Cancer Society.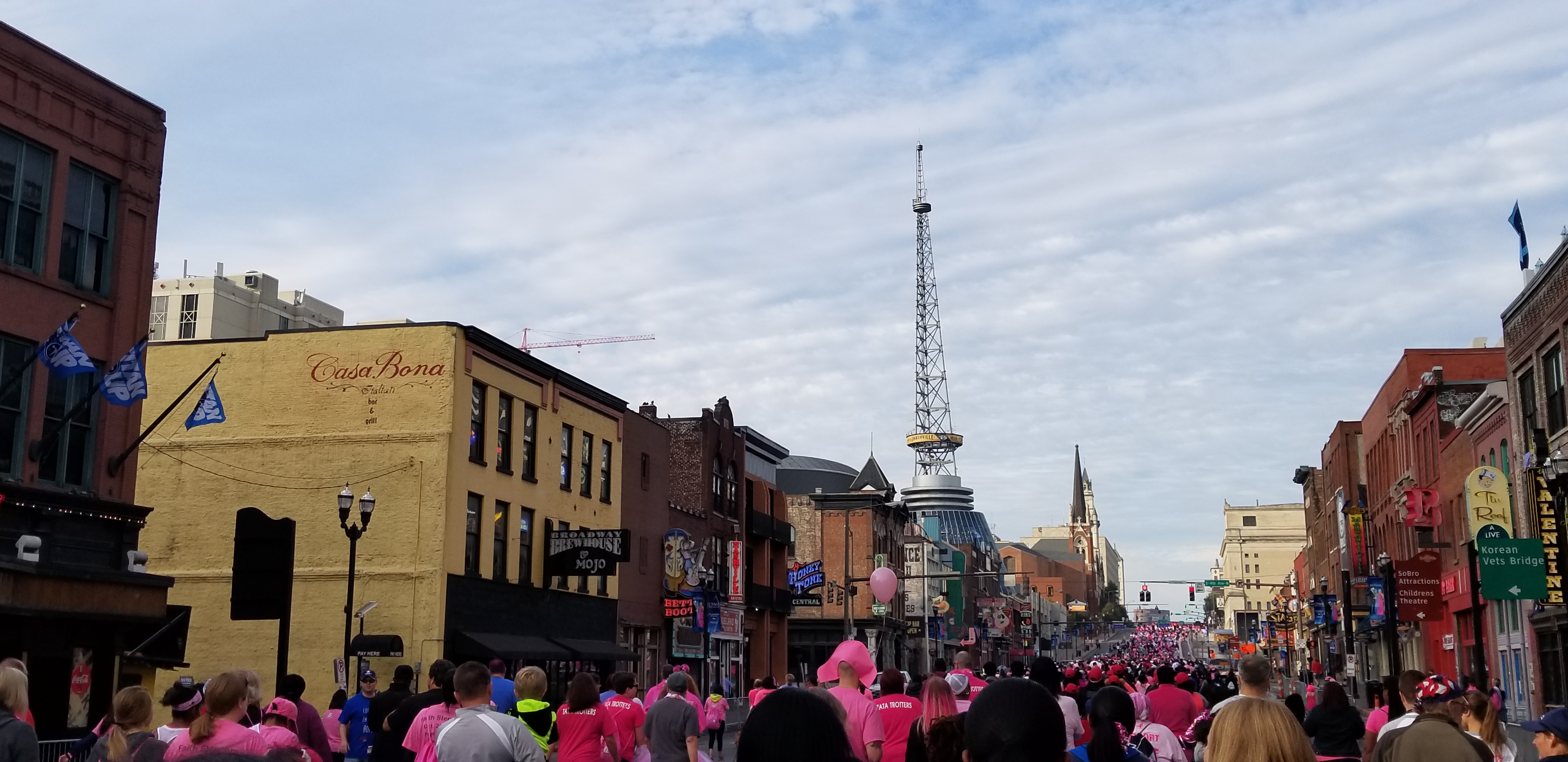 Starting in September there was a committee of employees dedicated to raising money for the cause. There were T-shirt sales all month that were available to employees as well as customers. They also held a chili lunch and two delicious bake sales. Overall the team raised $1335 for the cause, and Mother Nature made the four mile walk the easy part. It was a beautiful and inspiring day.
A special heartfelt thank you to everyone who participated and made donations. We are proud of our FreshPoint Family.
---
Info credits: Lauren Del Rosario, Marketing & Business Development Specialist, FreshPoint Denver, and Carole Gross, Margin Manager, FreshPoint Nashville.
Follow FreshPoint, Inc. on Facebook, Twitter, Instagram, and LinkedIn… and follow The Produce Hunter as she finds the best of the Santa Monica Farmers Market every week on Instagram.