By FreshPoint

Share this post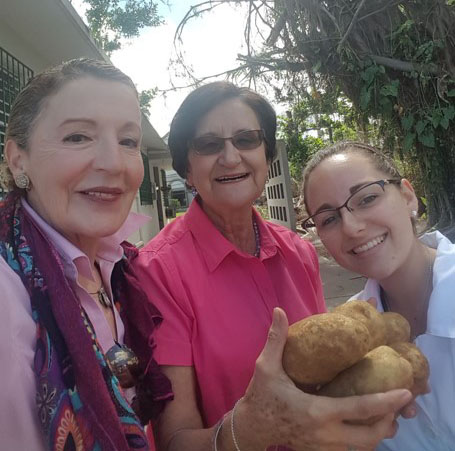 FreshPoint employees rally together to help with donations after Hurricane Maria
Our employees rallied together in the aftermath of Hurricane Maria—and FreshPoint is proud to recognize our team's donations, hard work, exemplary service, and time donated to help those in need.  In addition to all of the employees who made contributions, we would like to thank Kim LeBlanc, General Manager of FreshPoint Puerto Rico, who has worked tirelessly to help those in need in the area.
Overall, FreshPoint and FreshPoint Puerto Rico has helped hundreds of people with donations and water. Below are several of the ways we were able to provide relief:
---
Pictured here (and in the featured image) are some of the nuns from the Sacred Heart Nuns Retirement Monastery (Sagrado Corazon) in Puerto Rico receiving fresh fruit and vegetables from FreshPoint Puerto Rico.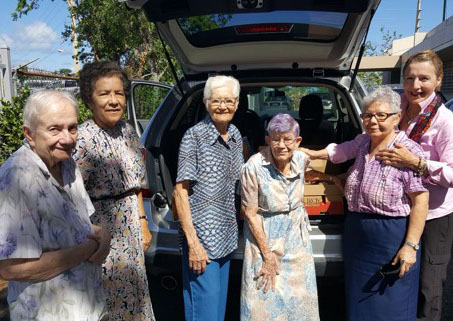 ---
FreshPoint sent around $20,000 in donations to the efforts of Chefs for Puerto Rico with Jose Andre in Santurce (World Central Kitchen.)
View this post on Instagram
---
 Ken Yandow, president of FreshPoint Connecticut and Tom Yandow, VP of Business Development from FreshPoint Connecticut made a generous monetary contribution; the supplies pictured below were purchased and sent over for distribution.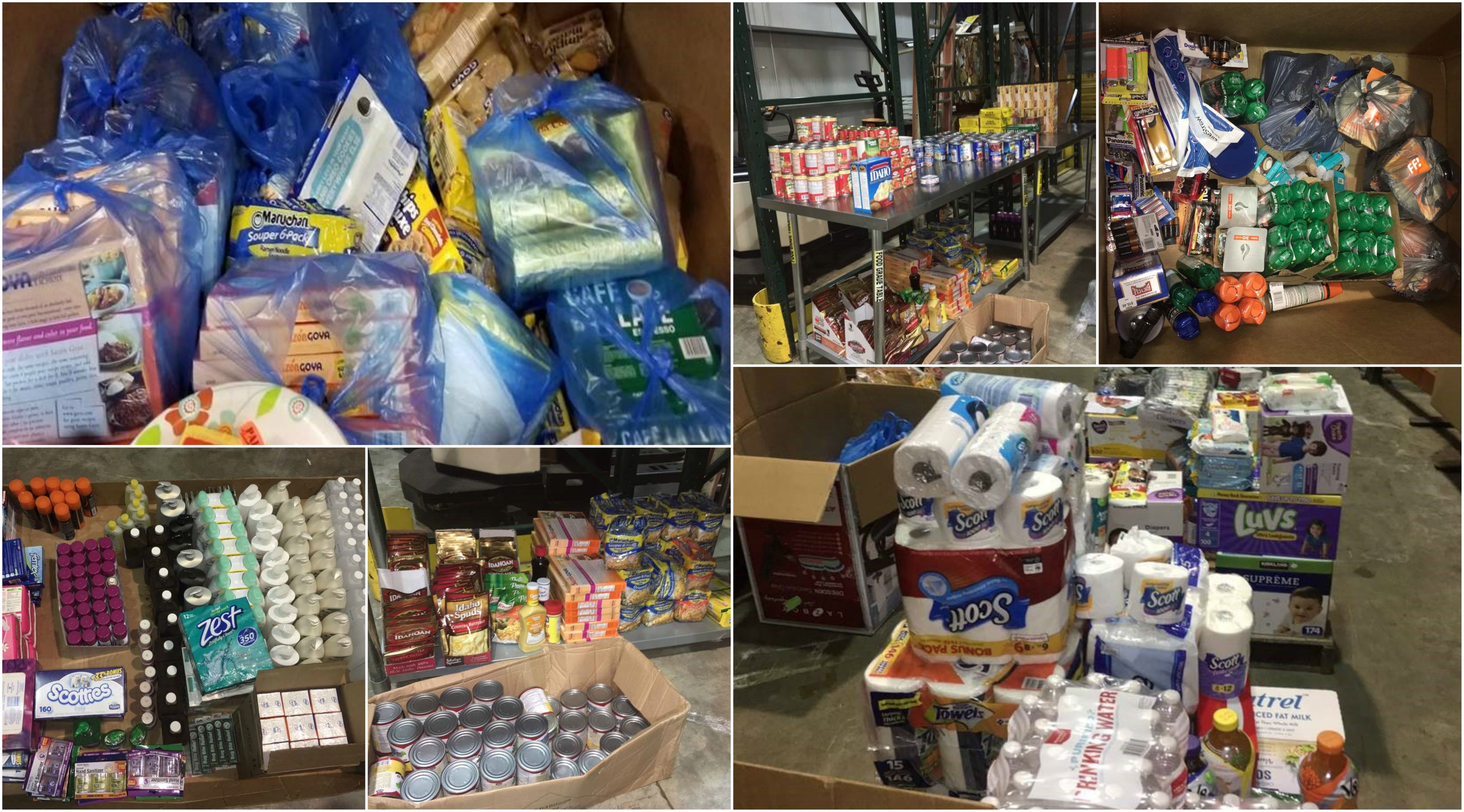 ---
FreshPoint South Florida employees sent thousands of dollars of cleaning supplies, food, and other supplies to be distributed from the Puerto Rico location, with a special thank you to Clay Wachter, president of FreshPoint South Florida, as well as  managers Darlene Martinuzzi, Sezario Singh and Robert Garcia for going above and beyond in donations.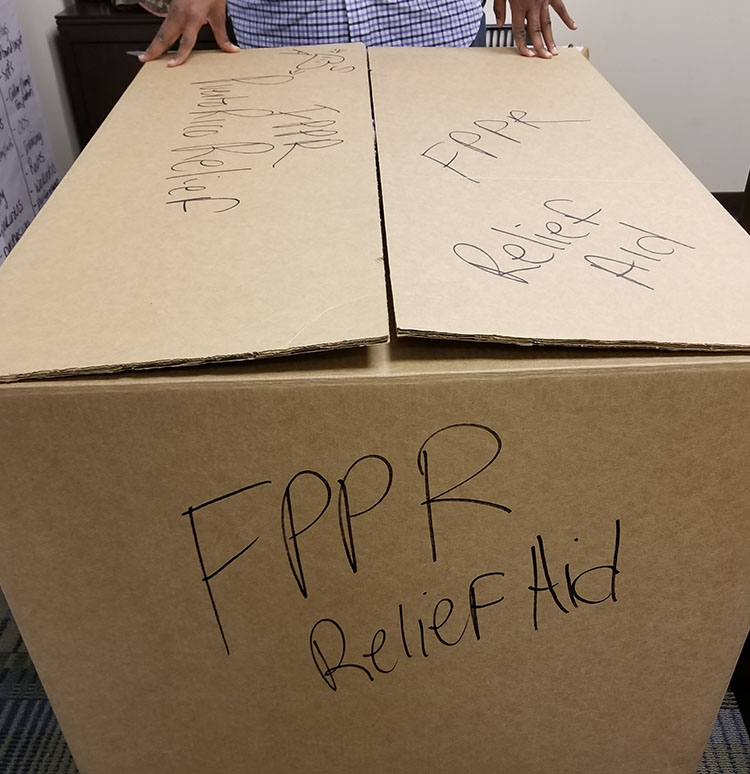 ---
FreshPoint Puerto Rico has been sending several boxes of fresh produce to be distributed to those in severely affected areas with no access to fresh fruits and vegetables.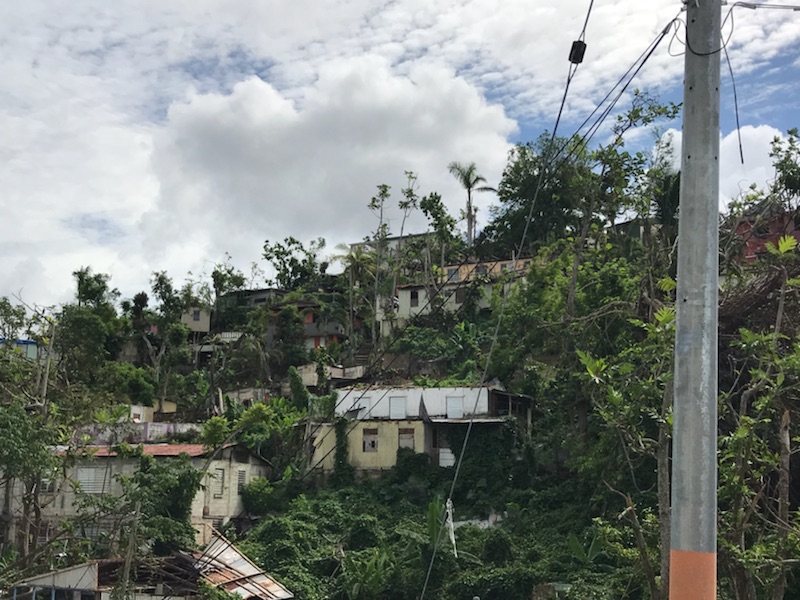 ---
Robert Gordon, president of FreshPoint, and the FreshPoint Corporate team sent 18 generators for every FreshPoint Puerto Rico employee, as well as continuing payroll with a stipend immediately following the storm. They also sent over hundreds of individual boxes of supplies for distribution to those in need. 
---
In addition to those generous donations, on Monday, November 10th, Brinker International (Chili's ® Grill & Bar and Maggiano's Little Italy ®) hosted their annual Supplier Conference in Dallas, TX.
During their meeting they recognized a few suppliers that assisted during the recent hurricanes, and Trish Sharps, Senior Director of Client Services of FreshPoint, received a special recognition from the Supply Management team.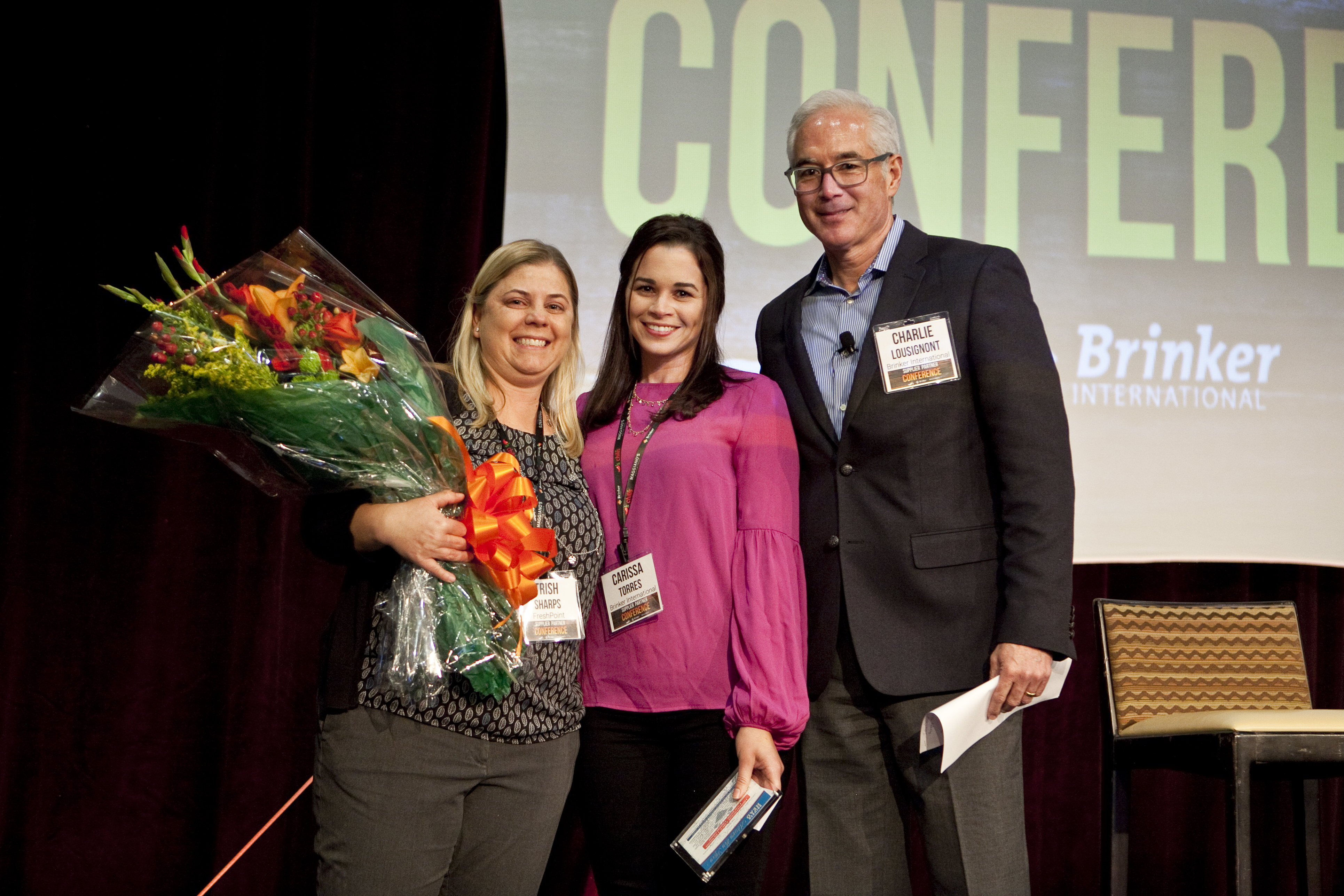 One of the Brinker team members, Carissa Torres, had family in Puerto Rico and reached out to Trish to ask if she could purchase a case of food to send to her family. Trish facilitated arrangements through the FreshPoint network, and the family was astonished to find not one, but nine boxes sent! They were taken to Carissa's 76 year-old grandmother who shared the food with her friends and neighbors, helping 15 families in total.
"FreshPoint and Trish extended the most amazing kindness and generosity to our families, despite the fact we have never met. We want to extend our sincerest gratitude to Trish and all her efforts." –the Torres and Diaz-Vega family.
The family also came to Dallas to meet Trish in person and say thank you for all of her efforts.
We are extremely proud of all of our employees who came together to help those in need. Thank you everyone.
People.Passion.Produce.
---
A special thanks to Kim Leblanc, General Manager of FreshPoint Puerto Rico, and Lisa Hixenbaugh, Director of Multi Unit Sales for their article submissions and images.
Some tools you can use:
Visit freshpoint.com for our seasonal availability guides—and while you are there, check out the FreshPress, our latest market report. Place your orders online with ease at myfreshpoint.com. Did you know you can receive real-time reliable delivery alerts on the day of your delivery? Activate and subscribe at FreshPoint.com/mydelivery
Download our app and take your produce management on the go. Place orders, review flyers, watch videos…all in one spot!
Find out more details about our UBU program, and how we are shining a spotlight on food waste while making value and food safety a priority.
We buy local to strengthen regional economies, support family farms, preserve the local landscape, and to provide fresh-from-the-farm food to our customers. Local.freshpoint.com connects you to your local farmers like never before! Customize your search by zip, city, state, radius…even by crops and growing methods. Pop in your zip code and learn about our local farmers.
Socialize with us!
Did you know we are on YouTube? Head over to our page and check out our 75+ videos. Don't forget to subscribe, and also be a part of our Bell Team—hit the little bell icon to get notifications when we upload new videos.
Follow FreshPoint, Inc. on Facebook, Twitter, Instagram, and LinkedIn…and follow The Produce Hunter on Instagram as she finds the best specialty produce at the Santa Monica Farmers Market.