By FreshPoint

Share this post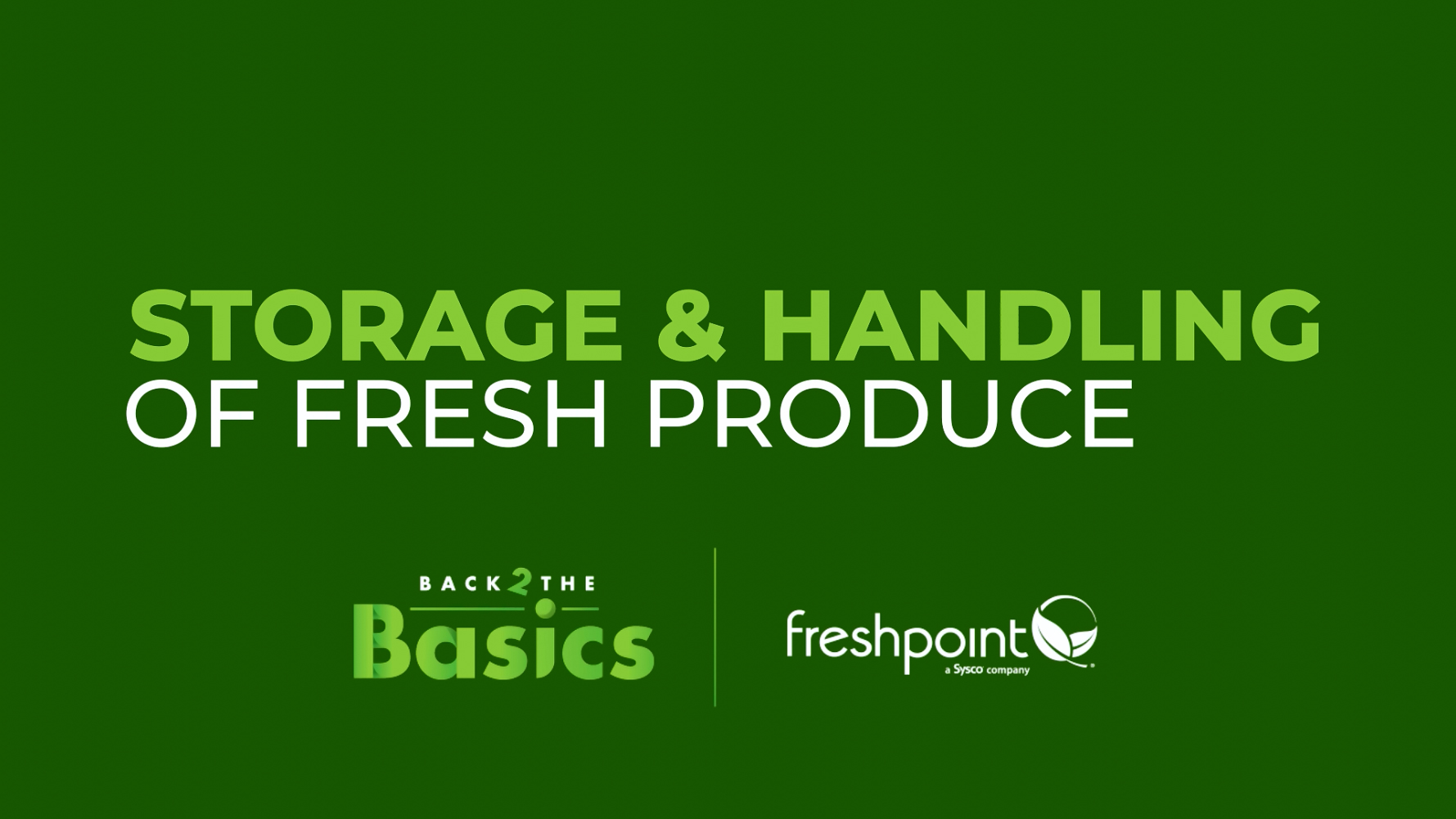 Cooler Storage Hints: Are you Maximizing Your Biggest Asset?
Restaurants spend an average of 30% of their budget on food cost, so storing your perishables for maximum freshness and shelf life is a priority for any kitchen. Here are some best practices and guidelines that will help you maximize your biggest asset: your cooler.
Let's dig in to some great cooler storage hints.
Watch our video on Storage and Handling of Fresh Produce
Want more?
We are always talking about "Fresh Things". We have a team of chefs and produce experts talk about seasonal items in our Fresh Things videos and blog. They talk about what's hot, a few fun facts, usage tips, menu applications, and splash of personal experiences.
In 2019 we introduced Produce 101.
We segmented as many produce items as we could into categories for Produce 101. Some items will naturally have category overlap. These episodes are not meant to be overtly scientific or botany-type lessons, if we did that, bananas would end up in herbs…and that's not the goal for us here.
These are structured for you to learn some things you may not have known about produce and for proper storage and handling. They are quick, to the point, and we hope they improve your general produce knowledge.
Check out our video series, Fresh Things and Produce 101 on YouTube. 
---
Visit freshpoint.com for our seasonal availability guides—and while you are there, check out the FreshPress, our latest market report. Place your orders online with ease at myfreshpoint.com
Follow FreshPoint, Inc. on Facebook, Twitter, Instagram, and LinkedIn. Did you know we are on YouTube? Head over to our page and check out our videos. Don't forget to subscribe, and also be a part of our Bell Team—hit the little bell icon to get notifications when we upload new videos.