By FreshPoint

Share this post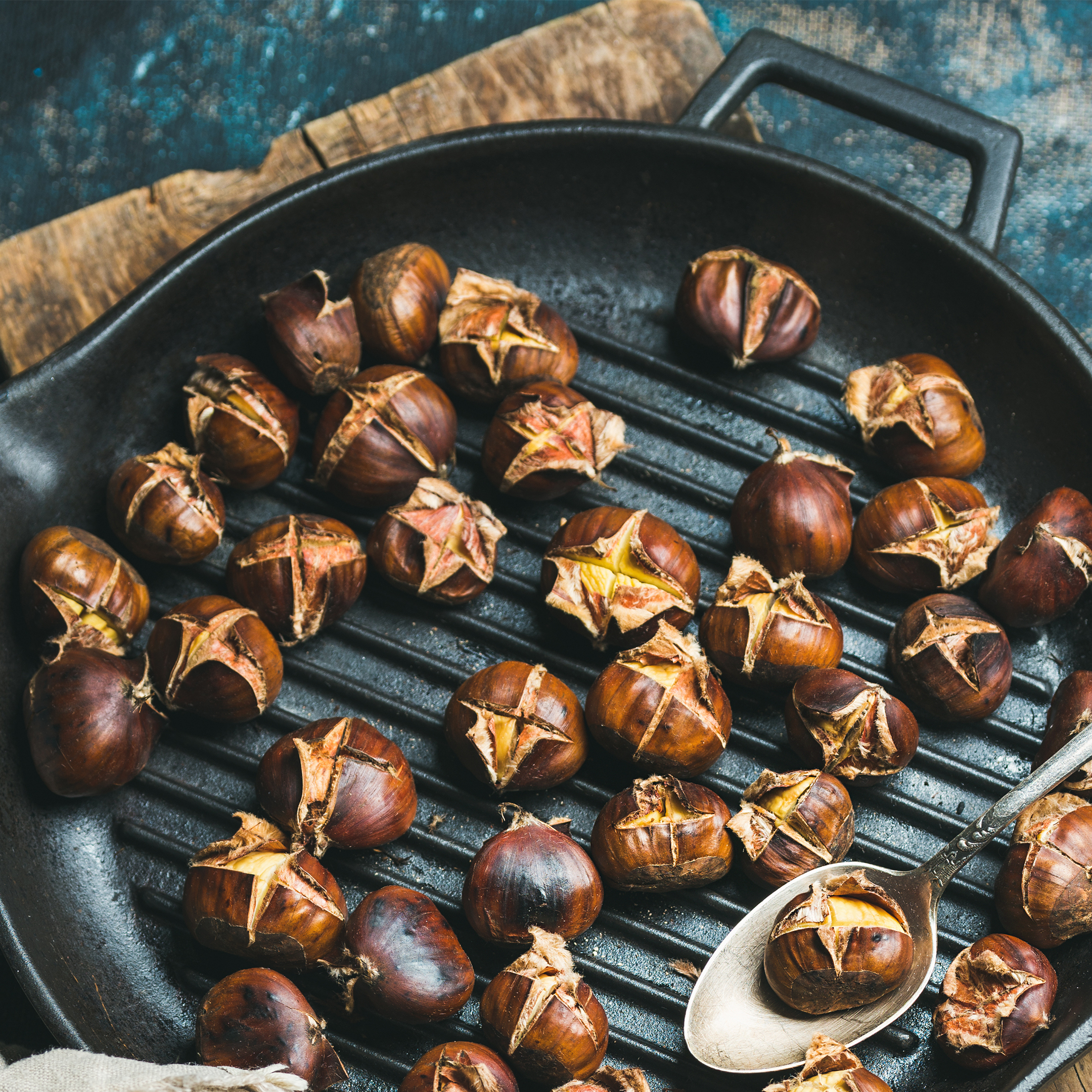 Chestnuts: How one tree wiped out an industry
Few food items are as linked to a holiday as are chestnuts.
I suppose the association began in 1946 when Nat Cole recorded The Christmas Song, with the verse,
"Chestnuts roasting on an open fire Jack Frost nipping at your nose…"
However associated chestnuts have become with the holiday season, they have been a food source for 1,000's of years, providing a sustainable and low fat source of fiber, vitamin C and Selenium, in fact, the Japanese grew chestnuts before they began cultivating rice. Today, chestnuts are still an integral part of daily diets in parts of Asia and southern Europe, and are used as a flour, baked into casseroles and stuffings/dressings, and of course in desserts.
The major cultivar, Castanea sativa, is now the dominant source of chestnut production, with China leading the way. However, that was not always the case, and in fact, up until the early 20th century, the United States was the leading producer with the native variety Castanea dentata. But that all changed.
The blight that destroyed an industry
In 1904, a fungus known as Chestnut Blight appeared in a tree in Long Island, New York. In a matter of forty years, close to 4 billion American chestnut trees were destroyed, creating what many have called the greatest ecological disaster to ever strike the world's forests. The impact was economic as well as ecological, as the tress provided a sustainable food source for both humans and animals, as well as source for lumber that resisted rot. All is not lost, as the American Chestnut Foundation is making strides in bringing the native species of chestnut trees back to a viable level.
French culinary use
The chestnut itself has a slightly bitter and earthy flavor that is softened when it is roasted.  In France, the chestnut is elevated to a position of prestige with the traditional marron glace (candied chestnuts) and Mont Blanc desserts. Taking the humble chestnut to an almost other worldly level.
Chestnuts are an autumnal seasonal item. Contact your Marketing Associate about availability and adding them to your next order. If you are not a customer, find out how to become one today!
---
Article submission by Chef Daniel Snowden, the Director of Culinary Development for FreshPoint Central Florida. He has been in the produce industry years almost 20 years and loves getting geeky about food. Follow FreshPoint Central Florida on Facebook and Instagram.
Some tools you can use:
Visit freshpoint.com for our seasonal availability guides—and while you are there, check out the FreshPress, our latest market report. Place your orders online with ease at myfreshpoint.com. Did you know you can receive real-time reliable delivery alerts on the day of your delivery? Activate and subscribe at FreshPoint.com/mydelivery
Download our app and take your produce management on the go. Place orders, review flyers, watch videos…all in one spot!
Find out more details about our UBU program, and how we are shining a spotlight on food waste while making value and food safety a priority.
We buy local to strengthen regional economies, support family farms, preserve the local landscape, and to provide fresh-from-the-farm food to our customers. Local.freshpoint.com connects you to your local farmers like never before! Customize your search by zip, city, state, radius…even by crops and growing methods. Pop in your zip code and learn about our local farmers.
Socialize with us!
Did you know we are on YouTube? Head over to our page and check out our 75+ videos. Don't forget to subscribe, and also be a part of our Bell Team—hit the little bell icon to get notifications when we upload new videos.
Follow FreshPoint, Inc. on Facebook, Twitter, Instagram, and LinkedIn…and follow The Produce Hunter on Instagram as she finds the best specialty produce at the Santa Monica Farmers Market.