By FreshPoint

Share this post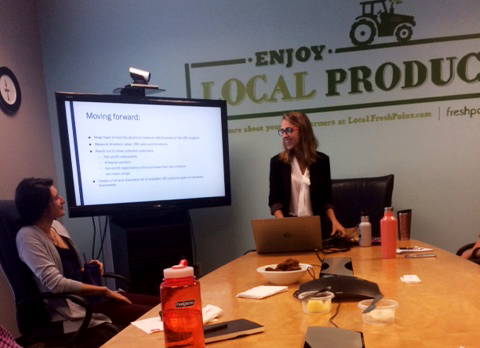 Apprentice Diary: Final Entry—Focusing on Waste Trends
When we talk about sustainability, we don't just mean the environment—our employees are our greatest asset, and the foundation to our great success.
We work with internships, local schools and colleges for placement, and various in-house leadership programs throughout the year, developing people with a passion for produce. In this final entry of her diary series, Maria Elisa Vollmer shared her experience as an apprentice with FreshPoint Raleigh.
---
Eight weeks ago I started this journey of understanding the ins and outs of a produce distributor to identify opportunities for efficiency. Eight weeks was definitely not enough time to truly grasp how this business operates, the many variables that influence it, and all the time, effort, and passion that FreshPoint Raleigh's employees share.
Along the way, I learned about all the team work and strategic planning that it takes to ensure that chefs all over North Carolina get the fresh ingredients they need to serve and nurture their customers, students, or medical patients.
I also learned about FreshPoint Raleigh's sense of stewardship not only to their customers, but also to their community and the environment. They are committed to supporting local, small-to-medium sized farmers, and enabling them to reach larger markets—even if it may take more planning than sourcing from larger farms elsewhere.
As an apprentice, I took part in executing one of their goals: waste reduction.
During my time at the warehouse, I worked with incredible people that—very patiently—answered all my questions and enabled me to take on a few projects of my own.
I set out to understand FreshPoint's waste stream and to identify waste reduction strategies. I also mapped all of FreshPoint truck routes in any given day to identify opportunities for efficiency and to plan for backhauls from local farms.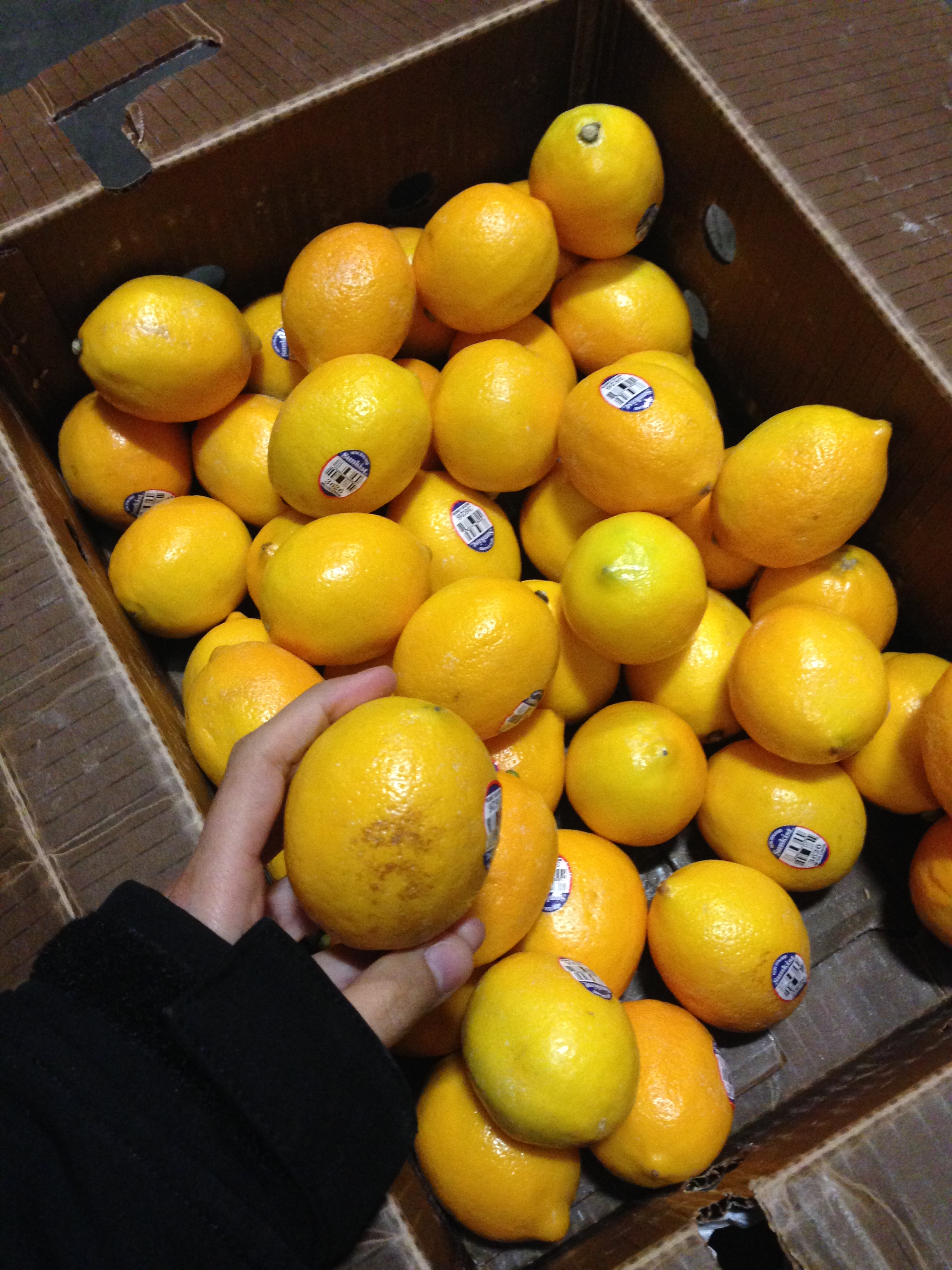 After eight weeks of learning with the team, my biggest takeaway would be the importance of the role that companies have in addressing today's most pressing issues.
On my last day, I presented my findings on waste trends to everyone from the management, sales, and purchasing teams. Whether it may be through energy usage reduction and efficiency, planning truck routes to reduce miles per gallon, supporting local and sustainable farming, or reducing and diverting food waste. There are many ways for a company to operate responsibly throughout the supply chain while adding value to the company. Sometimes, all it takes is for one person, or a group of people within the company, to dare and think outside the box and challenge the status quo.
---
Images and content contributed by Maria Elisa Vollmer, NCGT Summer Apprentice, FreshPoint Raleigh. Follow FreshPoint Raleigh on Facebook  and Instagram.
If you are not a customer, find out how to become one today!
Some tools you can use:
Visit freshpoint.com for our seasonal availability guides—and while you are there, check out the FreshPress, our latest market report. Place your orders online with ease at myfreshpoint.com. Did you know you can receive real-time reliable delivery alerts on the day of your delivery? Activate and subscribe at FreshPoint.com/mydelivery
Download our app and take your produce management on the go. Place orders, review flyers, watch videos…all in one spot!
Find out more details about our UBU program, and how we are shining a spotlight on food waste while making value and food safety a priority.
We buy local to strengthen regional economies, support family farms, preserve the local landscape, and to provide fresh-from-the-farm food to our customers. Local.freshpoint.com connects you to your local farmers like never before! Customize your search by zip, city, state, radius…even by crops and growing methods. Pop in your zip code and learn about our local farmers.
Socialize with us!
Did you know we are on YouTube? Head over to our page and check out our 75+ videos. Don't forget to subscribe, and also be a part of our Bell Team—hit the little bell icon to get notifications when we upload new videos.
Follow FreshPoint, Inc. on Facebook, Twitter, Instagram, and LinkedIn…and follow The Produce Hunter on Instagram as she finds the best specialty produce at the Santa Monica Farmers Market.