Hawai'i
With locations in Honolulu, Kona, and Kahului, we supply a wide range of customers, from local chefs to big box retailers, with fresh produce every day.
We are committed to sourcing the freshest produce at the best prices. Upholding the highest food safety standards, we ensure that only safe, high-quality produce is delivered to our customers.
We truly understand the importance of supporting our local growers. Local farmers are an integral part of Hawaii's community, economy and food supply, We proudly source fruits and vegetables from over 100 local farmers across the state.
Click here to visit Armstrong Produce website
facility
Warehouses located in Honolulu, Maui & the Big Island, with a combined 103,500 square-feet of refrigerated space and the state's largest banana ripening system.
Refrigerated loading and receiving dock ensuring an unbroken cold chain.
200 full-time associates.
Refrigerated delivery fleet of 36 trucks with temperature and humidity control
Dedicated produce specialists to assist you with menu planning and all your produce needs.
Live Customer Care Department, 6 days a week.
Online ordering.
Split-Pack Production facility.
food safety
Fully-documented HACCP and recall program FDA/USDA compliant.
FDA compliant with Homeland Security bioterrorism guidelines.
Disaster Preparedness Action Plan in place.
Facility is SQF Certified Level 2.
HACCP Program Certification.
USDA Safeguard Compliant.
Certificate of Insurance, HHA, and Good Agriculture Practice (GAP) required on all.
Navigate our coverage area by county. To search your specific location select full screen.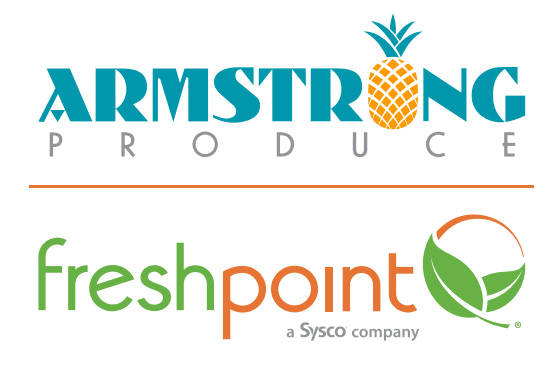 Customer Base
Healthcare
Export & Wholesale
Foodservice
Education
Travel & Leisure
With unmatched fresh produce, knowledge and experience, FreshPoint provides today's chefs with the ingredients to create tomorrow's culinary success. Over the last few decades, we have seen revolutionary changes in the produce industry—from refrigerated trucks and fresh-cut produce to submitting and processing orders online. With these innovations, our passion for produce and commitment to helping our customers succeed remains unchanged.
OUR LEADERSHIP TEAM
Jon Miyabuchi
President
Kelvin Shigemura
VP of Sales
Marlene McKenzie
Human Resources
Wendi Akiyama
VP of Operations
Kimberly Kotrys
Director of Finance
James Law
Director of Sales
Marcus Miura
Director of Sales
Christian Rivera
VP of Merchandising
Amanda Tom
Food Safety Program Manager
Kevin Haga
Information Technology