By FreshPoint

Share this post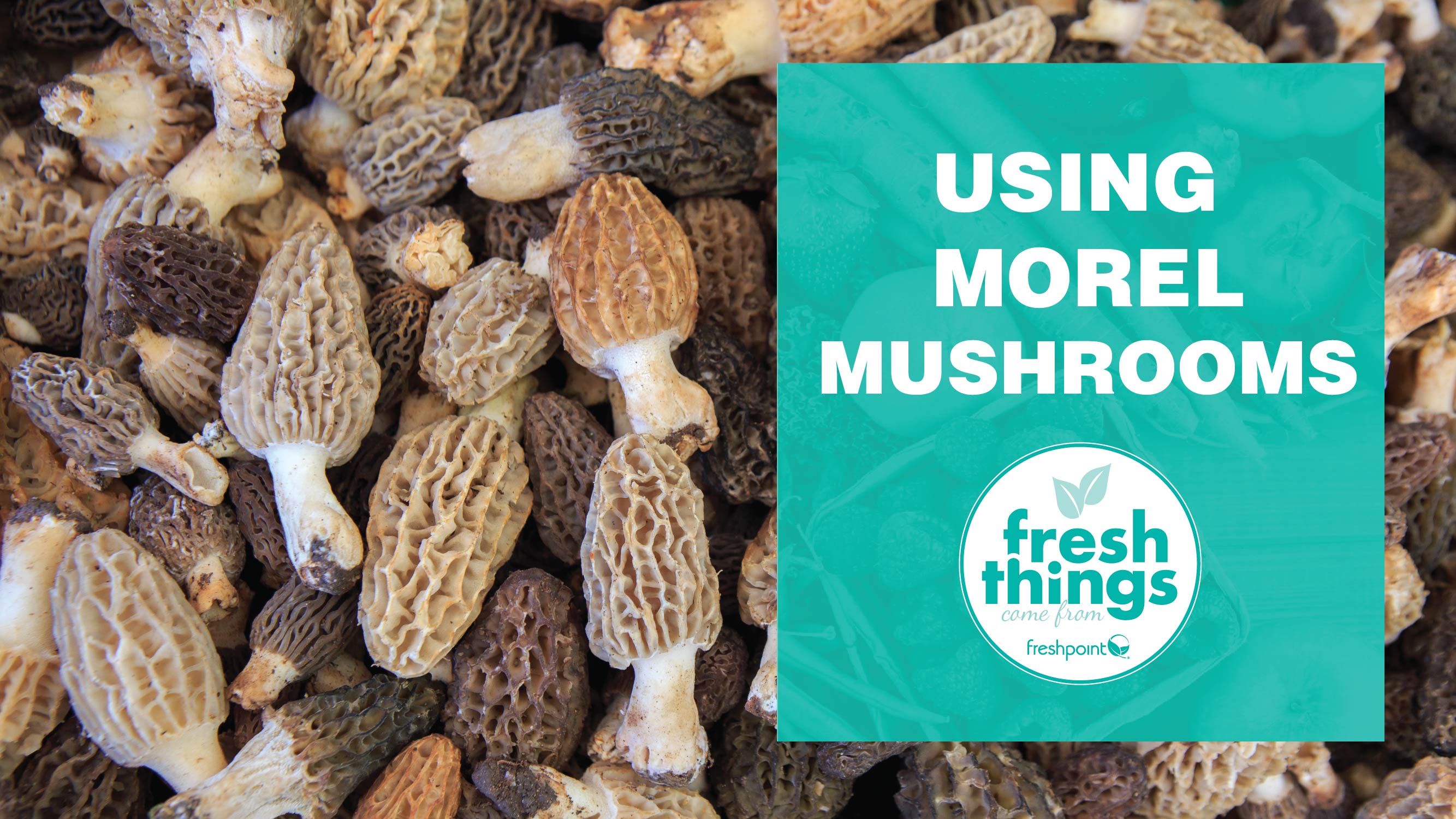 Video: How to clean Morel mushrooms
As one of the more prized wild mushrooms, Morels are rich, meaty, and lend themselves well to butter and cream. But with all those nooks and crannies, have you ever wondered how to clean morel mushrooms?
Dan fills us in on this delicious springtime beauty.
Let's talk a little bit about morels. They're another member of the springtime trilogy along with fiddleheads and ramps.
These earthy gems are prized for their rich and meaty flavor. Picked throughout the spring up and down the eastern seaboard and into the Midwest, known as "molly mooching" in West Virginia, these have long been a part of their culture and cuisine. Typically, these are harvested on areas in the forest that have been burnt by a forest fire and sometimes may have some unwanted visitors.
How to Clean Morel Mushrooms
Soak them in a little salted water before you cook them. Whatever you do, don't ever eat them real raw, because it can cause some upset stomachs.
The best way to cook them
Dan has a few suggestions on how to cook these beauties.
---
Content provided by Daniel Snowden, the Director of Culinary Development for FreshPoint Central Florida. He has been in the produce industry years almost 20 years, and loves getting geeky about food. Follow FreshPoint Central Florida on Facebook, Twitter, and Instagram.
Follow FreshPoint, Inc. on Facebook, Twitter, Instagram, and LinkedIn… and follow The Produce Hunter as she finds the best of the Santa Monica Farmers Market every week on Instagram.